KEE Sky Lounge is a rooftop lounge and restaurant overlooking Patong Beach in Phuket. Even though it's right in the noisiest and most bustling part of Patong, you can only hear the breeze, sound of the waves breaking, and the restaurant's sound system playing classic jazz and soft Brazilian music.
Located off the Beach Road, this restaurant is part of The KEE Resort & Spa Patong. The views are great, and this is one of the reasons why the Sky Lounge is a perfect sundowner spot. You reach the rooftop with a high-tech and illuminated lift set on the front of the hotel's central building. It has 2 terraces on 2 levels covering almost 200 square meters.
KEE Sky Lounge & Restaurant in Phuket - one of the highlights of 5 Best Phuket Rooftop Bars & Restaurants and 9 Best Places for Girls to Party in Phuket (Read all about Phuket Province here)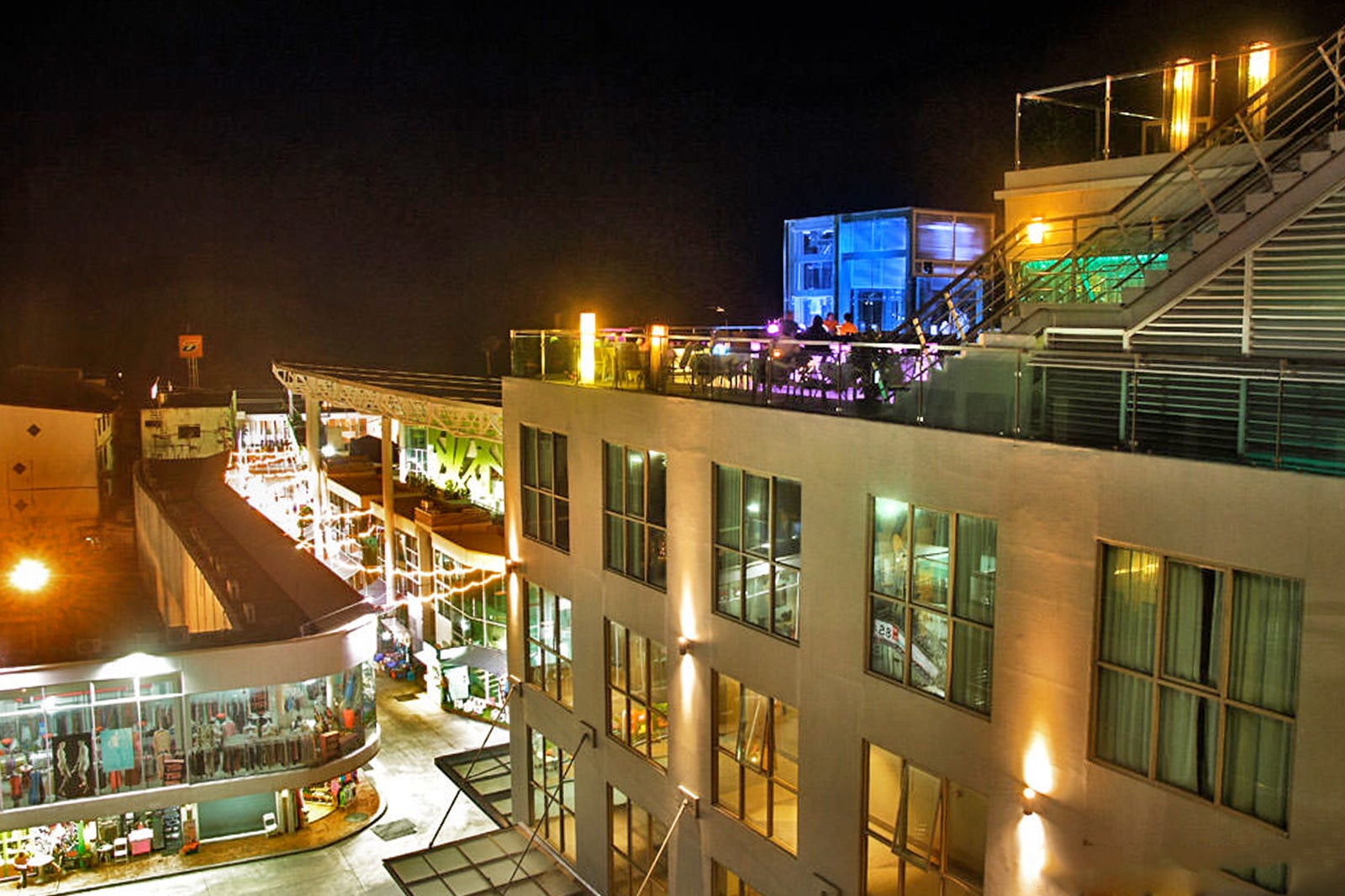 The atmosphere at KEE Sky Lounge
The first level has a circular bar in its center, with 9 tables accommodating up to 50 guests. There are also 2 enclosed dining rooms in case the weather isn't suitable for al fresco dining and drinking. The second level is a large terrace with a bar and a few tables.
The central part of KEE Sky Lounge is its large circular bar, where skilled bartenders demonstrate their flair while preparing cocktails. The décor is classy in a beige and soft gray theme, while the violet-colored aluminum furniture is modern and complemented by white tablecloths.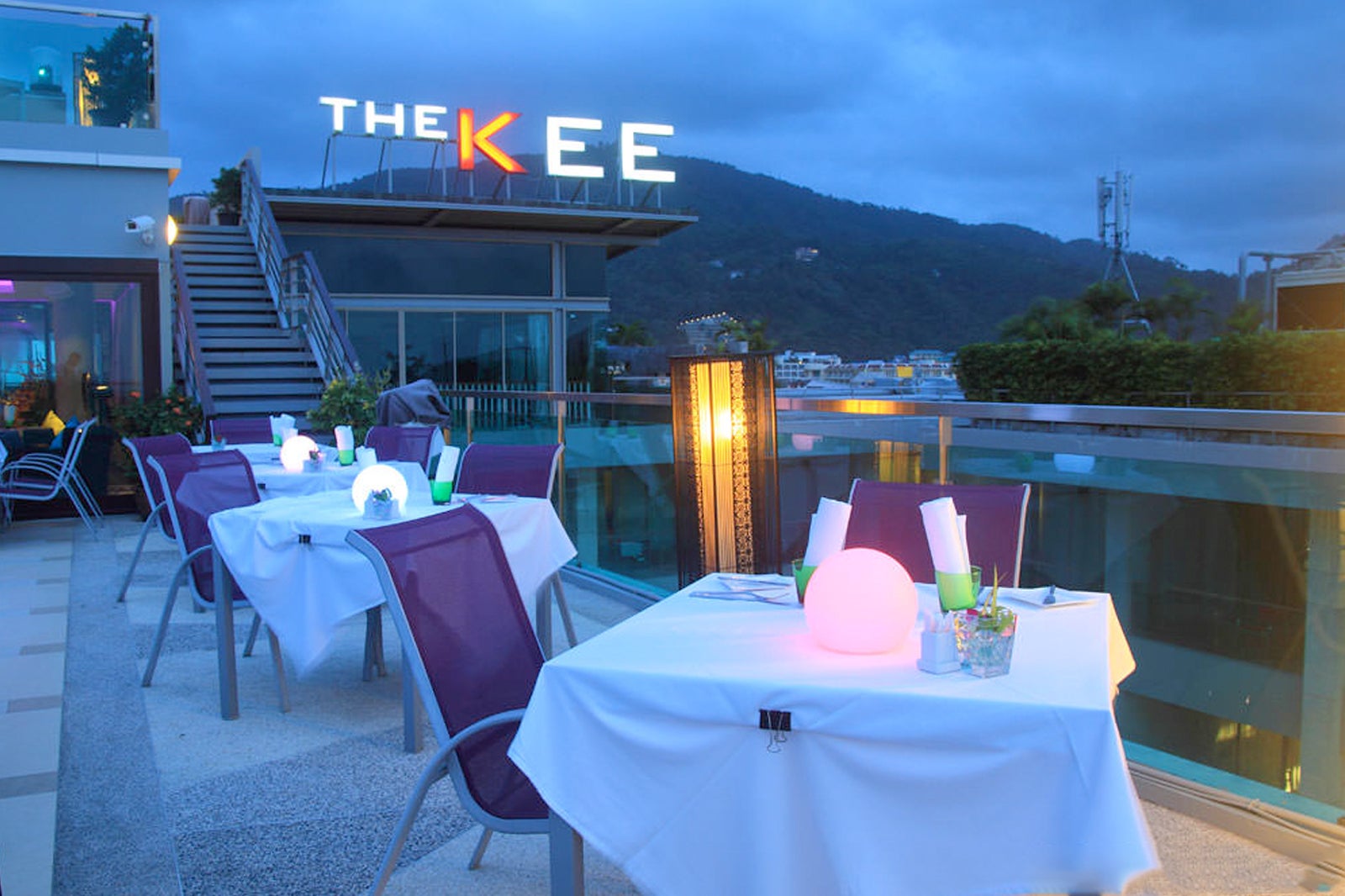 The small dining room has 4 tables from where guests can see their meals being prepared in the open kitchen. The wine cellar is right next to the kitchen and displays an impressive selection of new and old-world wines and champagnes.
The other dining room is larger and can accommodate up to 60 guests. It also can be used for private parties.
The main attraction of the venue, though, is dining under the stars – between sea and sky, so close and yet so 'far' from busy Patong over which you can enjoy 360° views.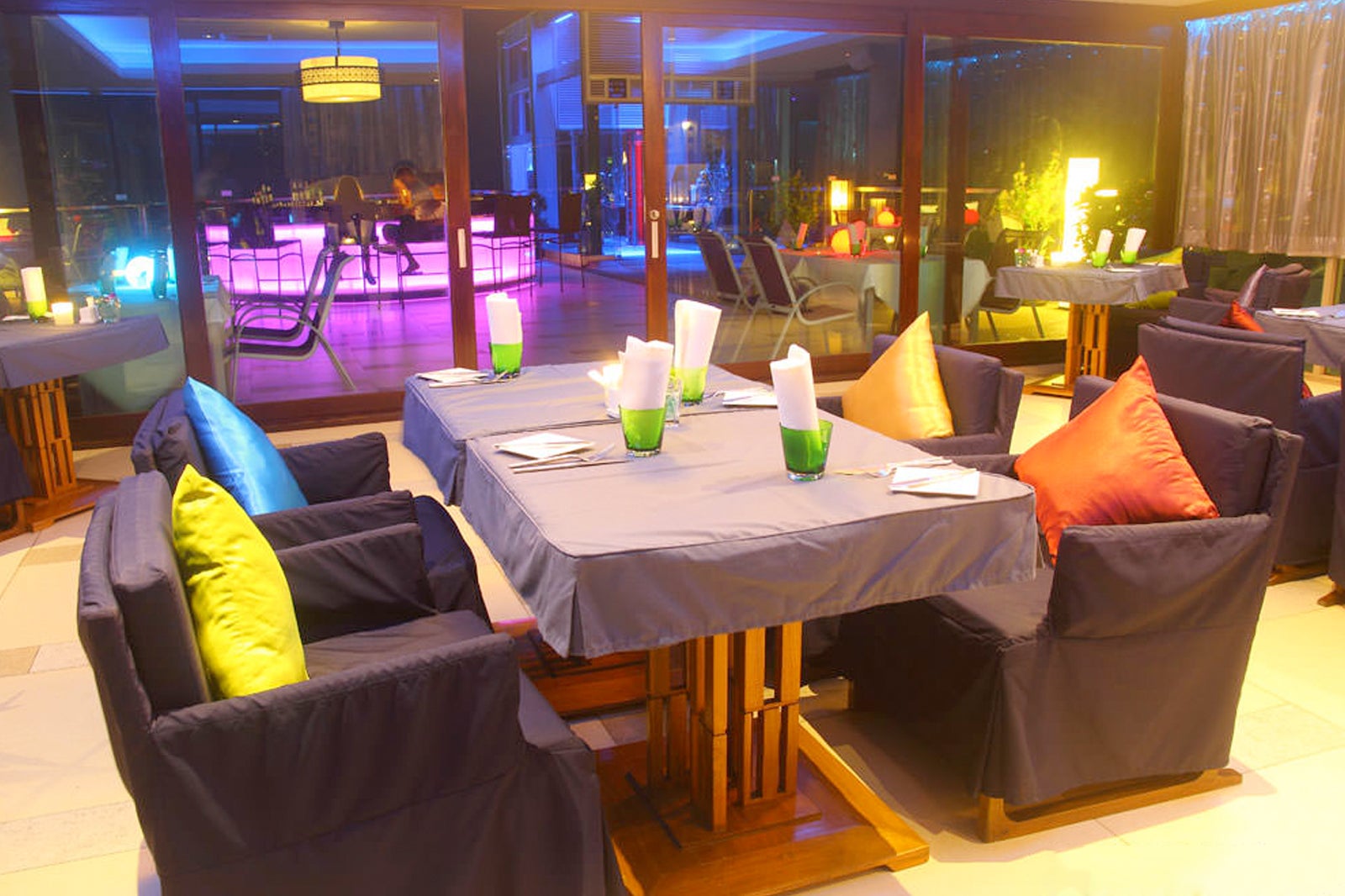 Dining and drinking at Kee Sky Lounge
The menu at KEE Sky Lounge isn't very extensive but there's something for almost all tastes. The chef often presents a weekly signature dish, as well. The beverage list offers a good choice of cocktails priced between 220 and 300 baht – from a classic mojito to their signature Tom Yum (vodka, Malibu, kefir lime leaves, red chilli, galangal, lemongrass, fresh lime juice, ginger syrup and topped with ginger ale).
The Kee Sky Lounge has a classy touch yet delivers the goods at fair rates. It's an excellent place for a special but affordable evening in Patong. Most of the restaurant's customers come from outside the hotel, which is a sign of quality. Service is excellent (don't miss the bartender's juggling show), with dedicated, smiling and professional delivery.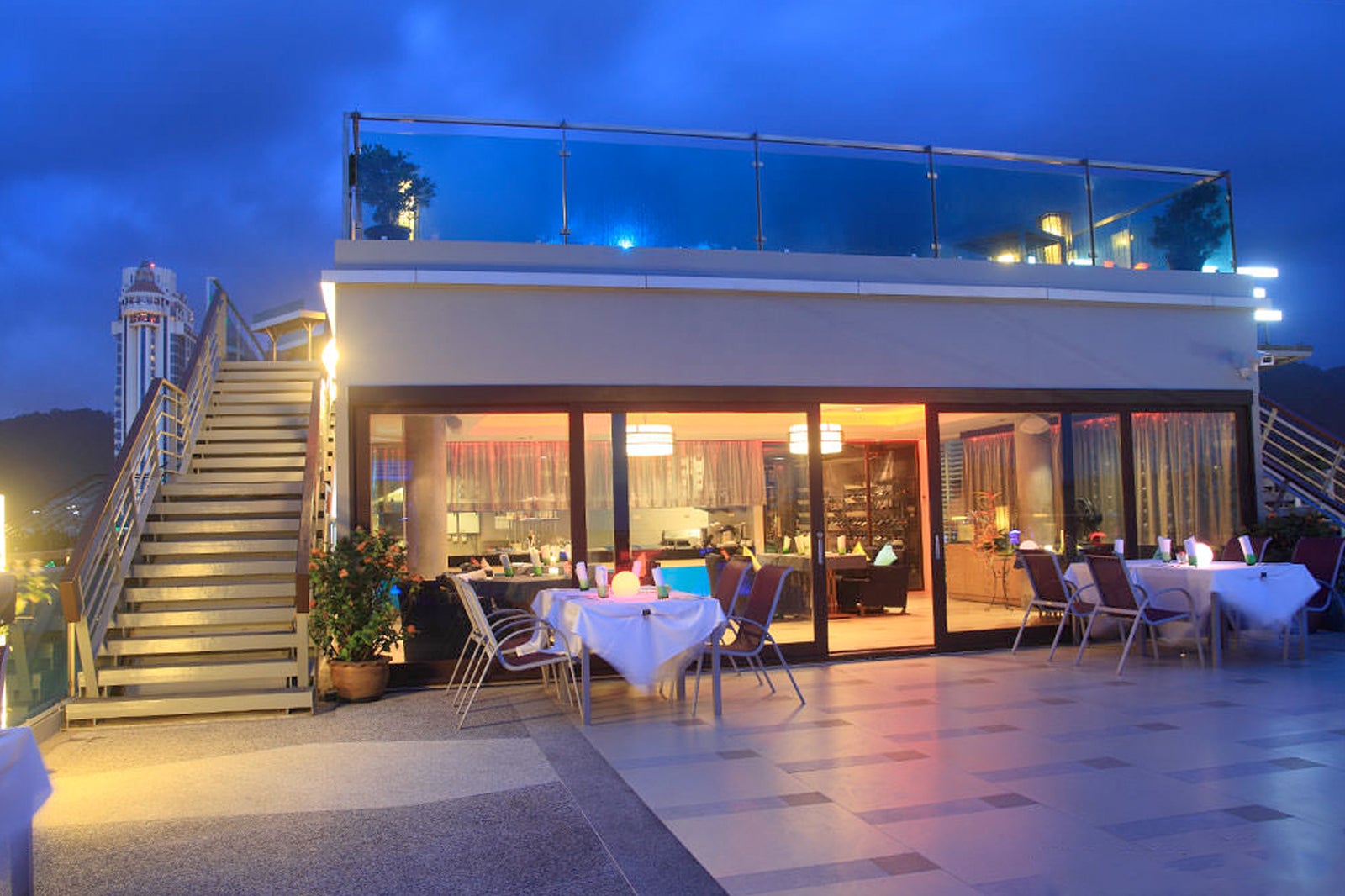 KEE Sky Lounge & Restaurant in Phuket
Location: 6th and 7th Floor (Rooftop), The KEE Resort & Spa Patong, 152/1 Thawewong Road, Patong, Kathu, Phuket 83150, Thailand
Open: Daily from 5.30pm to midnight
Phone: +66 (0)76 335 888
Back to top