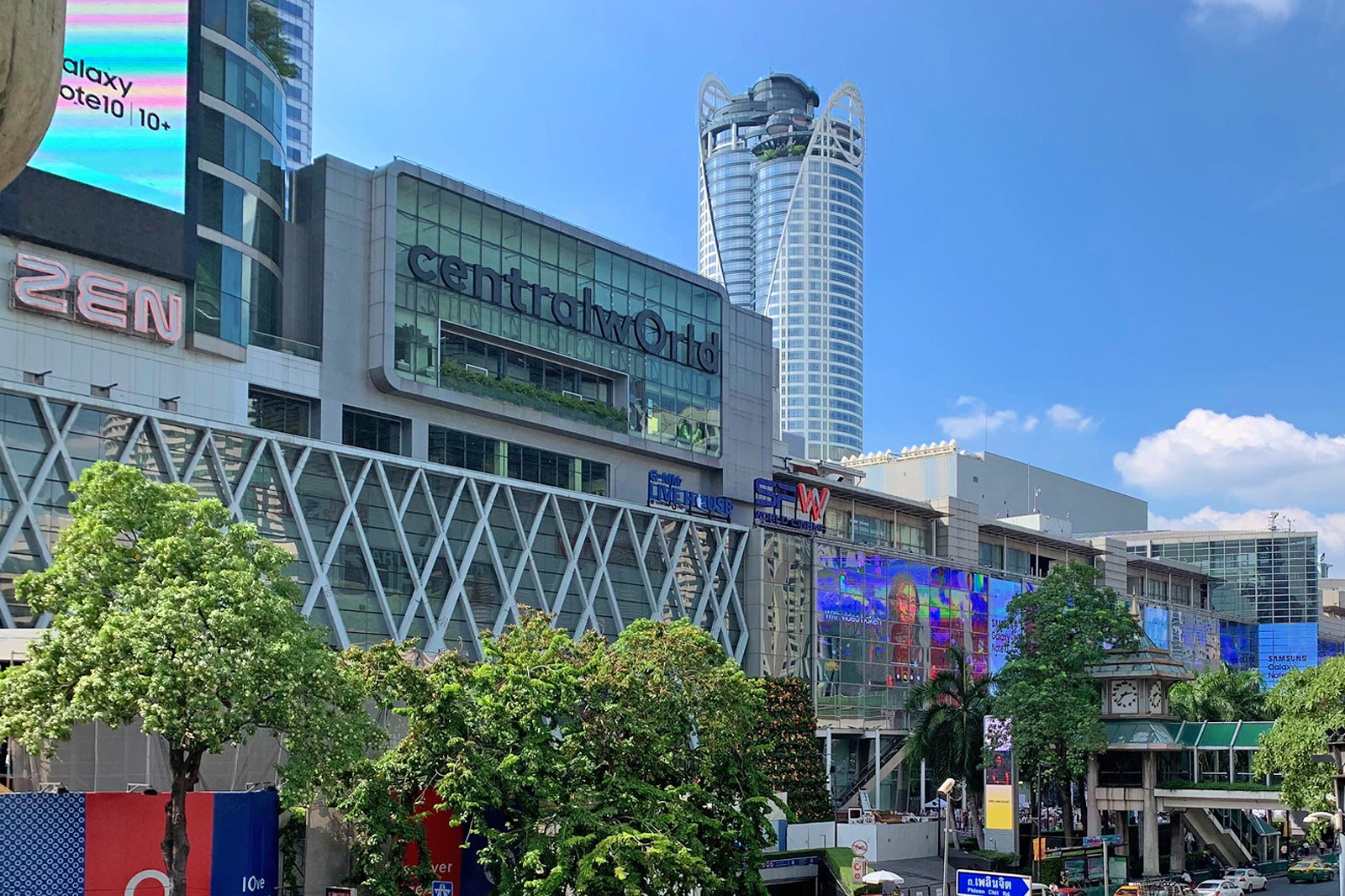 The CentralWorld mega-shopping complex in Bangkok offers one of the most exciting shopping experiences in the Thai capital. It has everything from brand-name clothing boutiques, funky fashion, high-tech gadgets, bookshops and designer furniture to imported groceries, a lineup of banks, beauty salons, gourmet eateries and even an ice-skating rink. With so many tantalizing options to explore, you could easily spend half a day here.
It will come as no surprise to anyone who's experienced the incredible size of CentralWorld that this is, in fact, one of the largest malls in Thailand.
CentralWorld Bangkok - one of the highlights of 5 Places to Celebrate New Year in Bangkok and 46 Best Bangkok Shopping Malls (Read all about Bangkok here)
Overview of CentralWorld
CentralWorld offers some 550,000 sq m of retail space in a venue that's 830,000 sq m – that's 30% larger than most other malls in central Bangkok. Its range of offerings encompasses more than 500 stores, 100 restaurants and cafés, 15 movie theaters, the Kids' Zone and Learning Center (Genius Planet Zone) and 2 anchor department stores. You can also find a trendy food court, an expansive supermarket and an outdoor square for large-scale events like Bangkok's official New Year countdown party.
The location is right in the heart of Chidlom, an area in Bangkok known for its many malls, with direct Skytrain (BTS) access and 2 famous shrines – Erawan Shrine and Trimurti Shrine – nearby.
The shopping street concept – in a mall
CentralWorld's retail layout is influenced by the shopping street concept, allowing shoppers to see several storefronts at a glance, while its overall design has placed a lot of emphasis on natural light (daylight) that filters through the many skylights and open wells. Spectacular sculptures by famous artists are used as decoration features, and a glass mobile consisting of 3,500 glass balls hanging in an open well has had the crowds in awe.
Specialized anchor 'mega-stores' – measuring between 2,000 and 8,200 sq m – include SuperSports, PowerBuy, B2S, Central Food Hall, SB Furniture and Toys 'R' Us. The department store Zen spans 7 floors, while Zen World on 13 floors offer a fitness center, spa, yoga, beauty center, as well as an educational and tourist promotion center. Among the 500 world-class stores count 35 flagship brands like Zara, Miss Sixty and Timberland, together with 36 'first stores' – the likes of the Japanese brand Uniqlo and the English brand Next.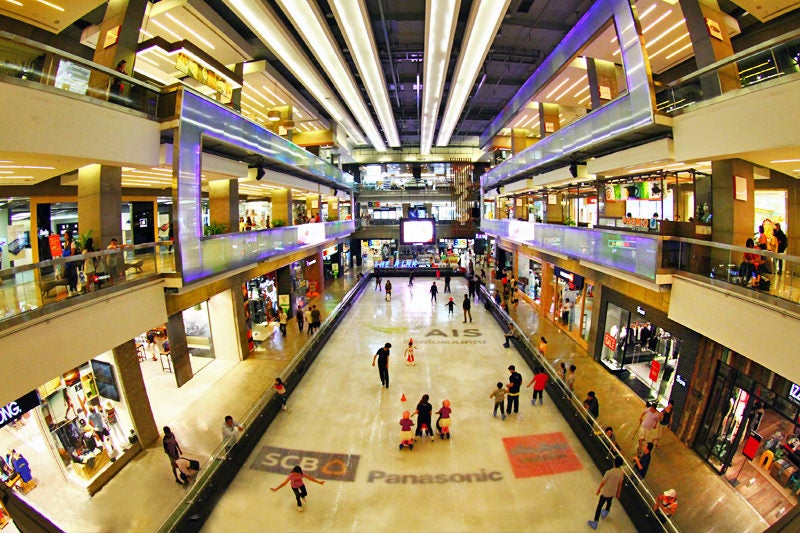 CentralWorld
Much more than a shopping mall, CentralWorld also caters to the lifestyles of young urbanites, families and teens. Entertainment and more dining can be found on Level 7 with the Central Food Hall and the 15-screen SF World Movie theater. It's also home to The Rink, an open ice skating rink.
The good news for parents is the Genius Planet Zone (kids' zone and learning center) and Thailand Knowledge Park (TK Park), where specialized supervision is provided in an 'edutainment' environment. Here you can drop the kids off with a clear conscience that they will have fun and their minds stimulated while you're getting a good old-fashioned dose of retail therapy.
CentralWorld Bangkok
Location: 999/9 Rama I Rd, Pathumwan, Bangkok 10330, Thailand
Open: Daily from 10am to 10pm
Phone: +66 (0)2 640 7000
Back to top