Monkey Hill is another name for Toh Sae Hill in Phuket Town – the reason why becomes fairly obvious after a few hundred meters when you come across a troupe of macaques munching away on fruit. One of the highest hills in Phuket Town, Monkey Hill is home to a few TV and radio stations and a popular recreation spot where locals jog daily.
In 2015, a proper platform was built towards the top of the mountain (in the curve before to reach the TV stations), which offers a stunning viewpoint over Phuket Town.
Monkey Hill in Phuket - one of the highlights of 67 Best Things to Do in Phuket and 12 Best Viewpoints in Phuket (Read all about Phuket Province here)
Highlights of Monkey Hill in Phuket
A local man, known as Pae Hog (aka Uncle Hog), often performs a 'show' with the macaques. According to him, there are about 400 of these primates, which live in groups all over Monkey Hill. While they're not aggressive and don't approach people like most temple monkeys, care should be taken if you are visiting with small children.
Near the bottom of the hill, there's a colorful shrine devoted to 3 holy spirits: Toh Sae Dang, Toh Sae Dam and Toh Sae Kaow. It's usually busiest on Fridays, though it opens every day. Many people come here specifically to ask for lottery numbers.
A rudimentary exercise park is halfway up to Monkey Hill's peak. Unlike other viewpoints in Phuket, the views on the way up are better than at the peak itself. TV stations and satellite towers dominate the summit, obscuring the views of Phuket. Besides the platform, several places overlooking Phuket's port, the coastal town, and the Andaman Sea.
You can drive a car or motorbike up to the viewpoint and peak, but be careful as the hill is quite steep. The road to the summit is closed to traffic from 5pm to 8pm, giving people a chance to walk up and watch the sunset at the viewpoint. It takes roughly 2 hours for a roundtrip, depending on the person's fitness level. The road isn't long but the steepness makes it quite difficult to go fast.
Located near the bottom of Monkey Hill, Green Forest Restaurant offers reasonably priced Thai cuisine with expansive views of Koh Siray and the east coast.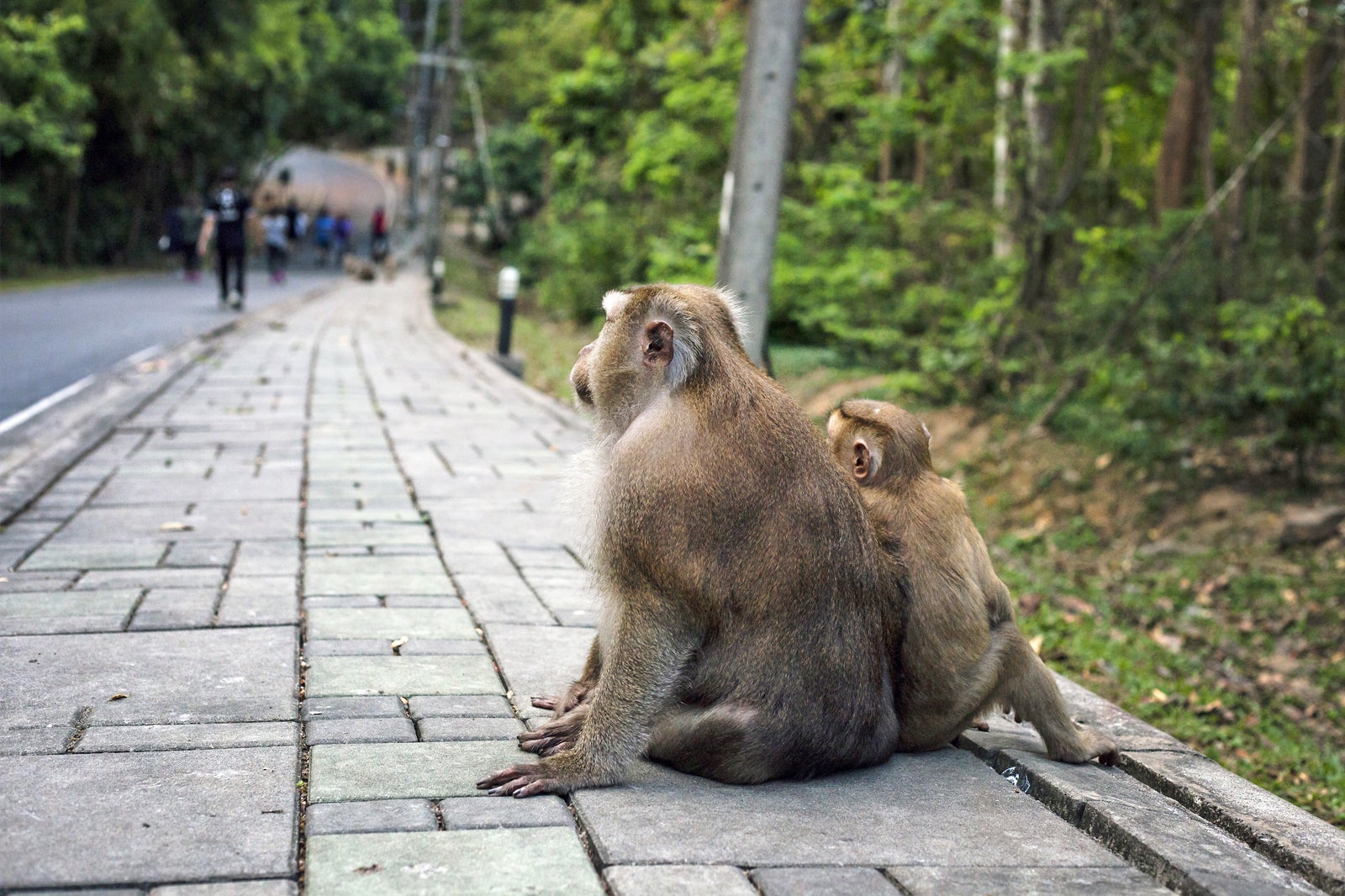 Monkey Hill in Phuket
Open: Rassada, Muang, Phuket 83000, Thailand
Back to top