Khao Rang Viewpoint – sometimes called Rang Hill Viewpoint – is among the most famous of the many viewpoints around Phuket. The charming location offers unrivaled views to the south, right across the island's main city and all the way to the Big Buddha, atop the hills in the distance. Some of the small, verdant islands off Phuket's east coast are also visible.
The viewpoint itself is marked with a beautiful open pagoda, which leads out to a large viewing platform at the edge of the hilltop, with guardrails for safety. The whole area is surrounded by landscaped gardens and mature rubber trees, making it a very peaceful and natural spot. There is also a modest selection of cafés nearby, which take full advantage of the fantastic view.
Khao Rang Viewpoint in Phuket Town - one of the highlights of Khao Rang in Phuket Town and How to Spend An Exciting Day in Phuket (Read all about Phuket Province here)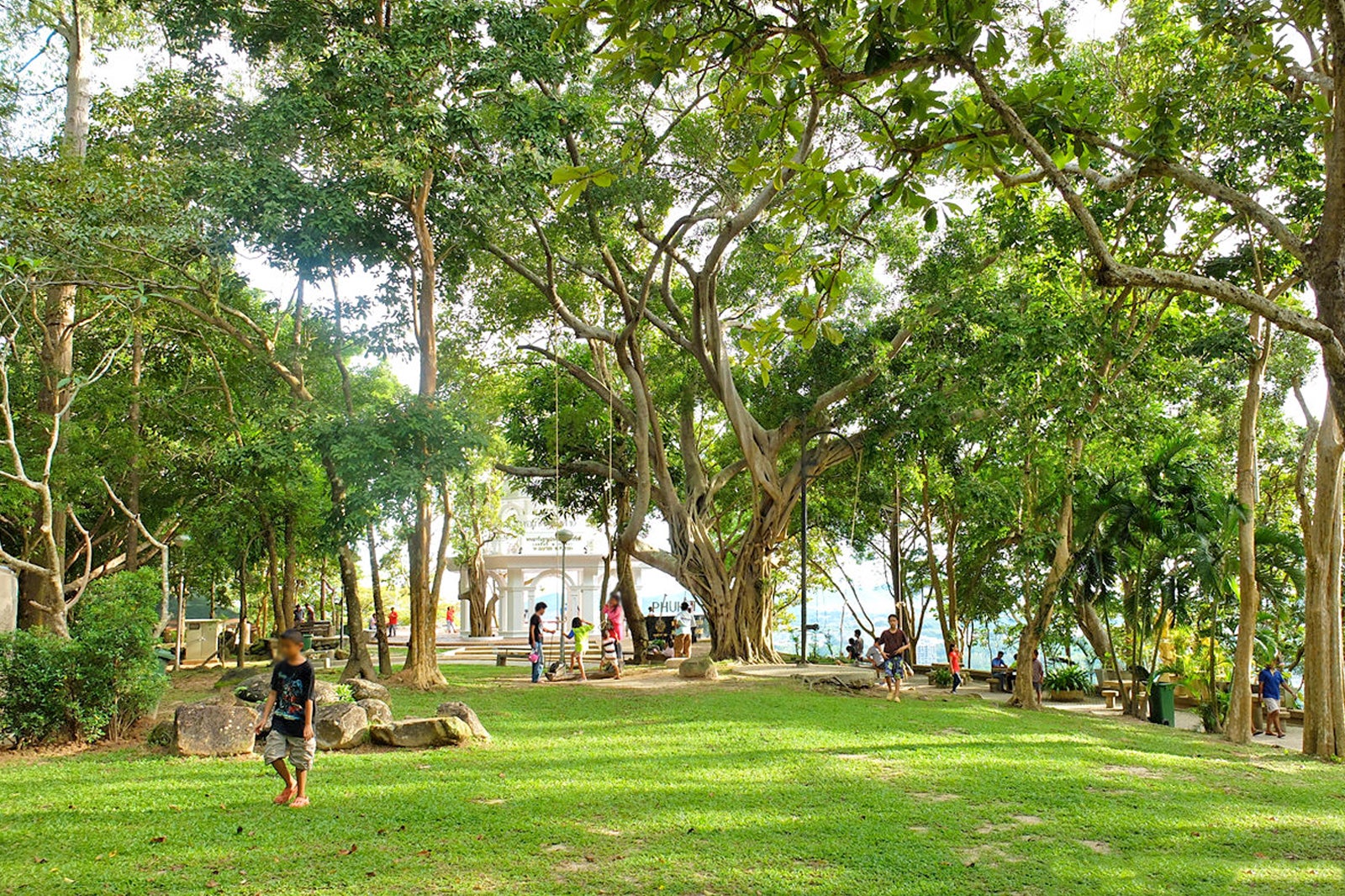 The actual view from Khao Rang Viewpoint is mostly south and east, with the hills forming the spine of Phuket forming a border to your right (west). Directly ahead of you, you will see some of the older streets of Phuket Town, which stretches out towards Chalong Bay at the horizon. The Panwa peninsula stretches down along the left of your view and Koh Lon is just visible in the distance.
A pleasant and peaceful spot, with a number of other attractions on the drive up to it, the Khao Rang Viewpoint is equally popular with tourists and sightseers as well as locals looking for a nice place for a picnic.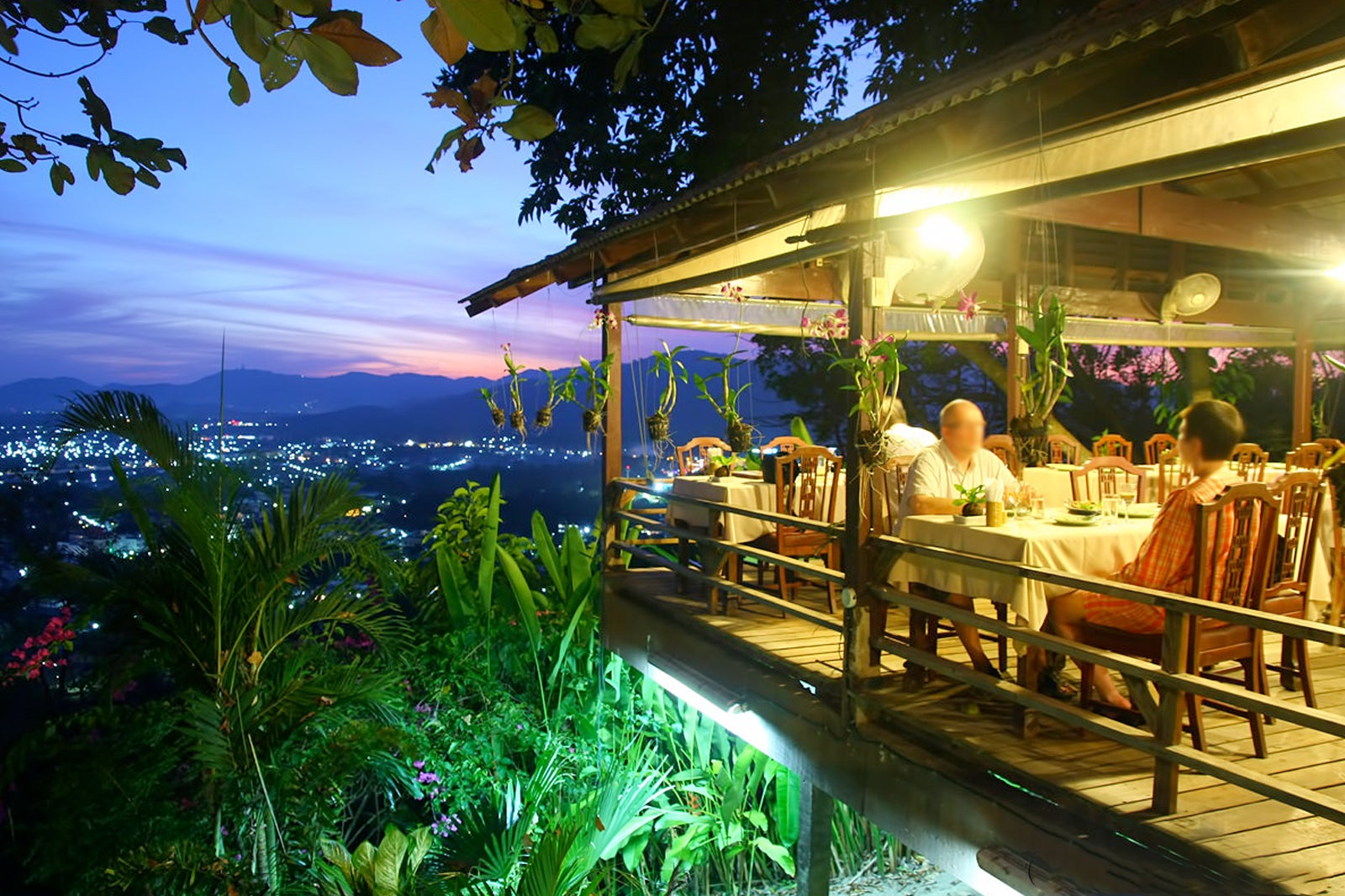 Khao Rang Viewpoint in Phuket Town
Location: 145/5 Patiphat Rd, Wichit, Phuket Town, Phuket 83000, Thailand
Back to top