Where to Stay in Columbus - Whatever Your Budget and Interests
Where to Stay in Columbus - Whatever Your Budget and Interests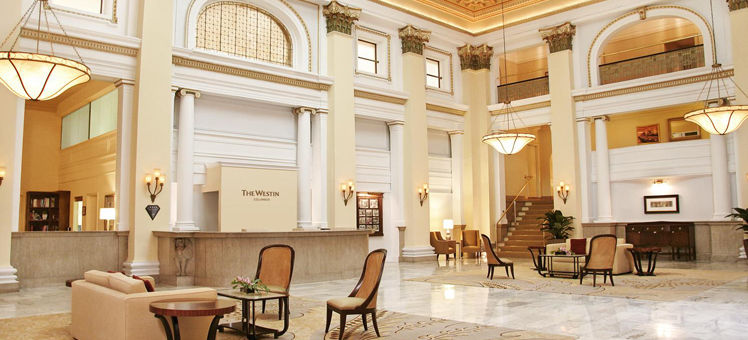 Columbus attracts travelers for a multitude of reasons, and you can find lodging here that's convenient to whatever you want to see and do. Options run the gamut from high-end hotels near downtown attractions to bed-and-breakfasts in the Short North Arts District. If you're in town to tour the Ohio State University campus or cheer on the Buckeyes during football season, there are plenty of hotels nearby.
Downtown is the place to stay if you want to be close to some of Columbus's top attractions. Choosing a hotel here will put you within easy reach of the Center of Science and Industry (COSI), as well as the Columbus Museum of Art. You can go for a stroll along the Scioto Mile and enjoy the park's riverfront views. Many of the city's fine dining establishments are also within easy reach of hotels here. For a night out, the Arena District, home of Nationwide Arena and several other live-music venues, is nearby.
Downtown offers a range of accommodations to suit a variety of budgets and travel needs. Here, you can find high-end hotels with expanded amenities like personal concierge service. There are also more casual hotels that serve free breakfast, making them perfect for families in town to see the sights.
Without a doubt, one of the city's biggest draws is Ohio State University. If you're in town to tour the campus, visit a student, or catch a football game, choosing a hotel in the University District makes good sense. Aside from access to the campus and Ohio Stadium, you can take in a show at Wexner Center for the Arts and enjoy shopping and dining at the nearby South Campus Gateway complex.
You'll find almost every type of accommodation in the University District, from basic hostels to an upscale, student-run hotel on the OSU campus. A variety of popular chain hotels are just minutes from OSU, and many are easy on the wallet.
If you're an art lover, you'll want to consider staying in the Short North Arts District. Here you'll find many of the city's public art installations, including the Short North Arches and the Short North Gothic Mural. There are also plenty of galleries to tour here. In addition to art, the area features locally owned restaurants, boutiques, and live music.
The Short North Arts District has a handful of bed-and-breakfasts that offer a welcoming, homelike ambience along with freshly prepared daily breakfast. You can also opt for a high-end or boutique hotel.
One of the most culturally interesting areas of Columbus, German Village was settled by German immigrants in the 1800s. Today, it's a popular place to stroll and explore historic buildings. You can also shop at several locally owned stores selling items like European ceramics and American crafts. The food here is not to be missed, either. Try German bratwurst or opt for a New York–style deli sandwich.
Choices in and around German Village include independent inns and motels, as well as several hotels with popular amenities such as pools and free WiFi. Most lodging options here are basic, but their convenience to German Village and downtown more than make up for any missing perks.
Love spending time outdoors? Consider a hotel in Dublin. This area northwest of downtown Columbus offers plenty of parks and green spaces for you to explore. Dublin has 60 parks, offering everything from riverfront settings to sports facilities. If you like to bike, Dublin's park system has more than 100 miles of bike paths. There's plenty to do indoors, too. You can catch a play at the Abbey Theater or visit the charming shops and restaurants of Historic Dublin.
You'll find a variety of name-brand hotels here, from budget-friendly to upscale. If you're traveling with the family, all-suite hotels provide extra convenience, including your very own kitchen - a real money-saver - and more space to spread out. Extended-stay hotels in Dublin offer a residential-style experience, ideal if you're planning a longer visit.