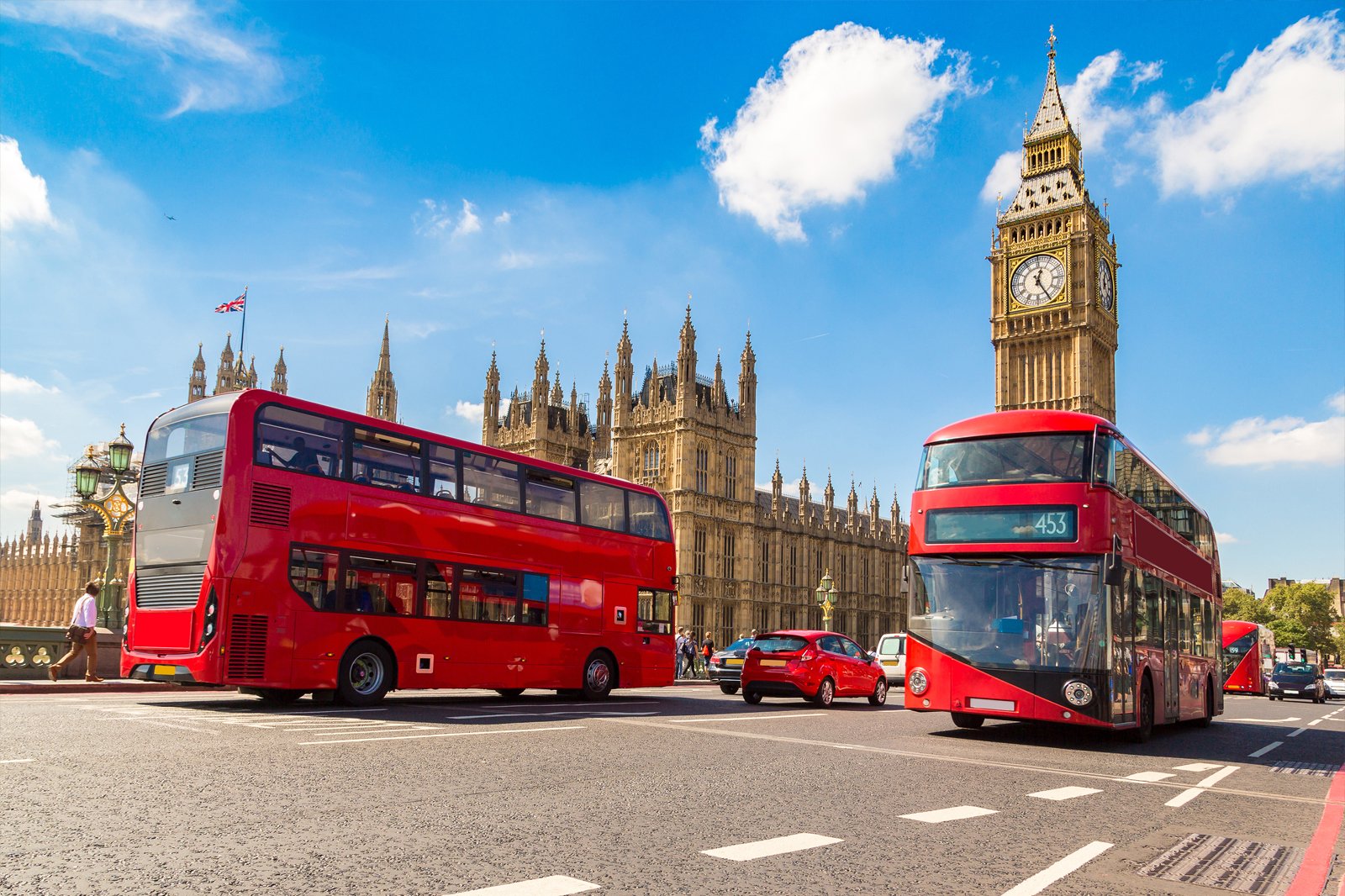 London
What you need to know before you go
London is the cultural heart of England, housing some of the world's most famous and popular attractions. A city break means something different to every visitor – some will find a procession of historic palaces and sweeping parks, others a whirl of ground-breaking nightclubs and cutting-edge galleries. Sampling the glitz and glamour of the West End theatre district and the cosmopolitan cafe culture of Soho are among the best things to do in London.
London is truly a city of contrasts – Knightsbridge, with its fancy department stores and jet-set vibe, feels a world away from hipster enclave Shoreditch, with its vibrant street art and edgy nightspots. From the regal elegance of Buckingham Palace to the Gothic-style splendour of Big Ben, the British capital makes a dramatic first impression. London nightlife is just as vibrant, with cosy pubs, elegant theatres, and nightclubs livening up the atmosphere until dawn.
What to see & do in London
Featured stories & fun stuff
The list of things to do in London features some of the most famous and popular attractions in the world. Who hasn't heard of Big Ben, the Tower of London, the British Museum and Buckingham Palace? Many of the attractions of the UK's capital city are historical in nature, but not all of them. They all combine to create a hugely varied experience and, as much as it may sound... Read more
Where & what to eat in London
When it comes to finding something to eat in London, you will be absolutely spoiled for choice. Whether you want innovative fine-dining or something simple and cheap, there are plenty of options. As this is an impressively multicultural city, there's also a huge array of flavors to enjoy. Restaurants in London serve the cuisines of virtually every continent. As with most things in London, each borough of London has... Read more
10 Places Where Locals Love to Eat in London

Great local restaurants abound in London. It's one of the most popular cities in the world that functions as a global economic and cultural hub, so it should be no surprise that there's plenty of exciting restaurants in England's capital. If you're looking for genuine English food, you'll have plenty of options to choose from. London is famous for having...
Where to shop & what to buy in London
The shopping scene in London is nearly as famous as the city's list of attractions. Whether you're looking for bargains or high fashion, there are world-famous places to choose from. The big names you've almost certainly heard of include Harrods, Camden Market and Oxford Street. The best places to go for luxury goods in London include the big-name department stores like Selfridges, Fortnum & Mason and Harrods. There are... Read more
Where to go & what to do at night in London
Nightlife in London is hugely varied and legendary. It doesn't matter if you're looking for high-energy discos, sophisticated lounges, underground clubs or cozy pubs, there's going to be plenty of options. Some have an outstanding reputation, while others are cultural hotspots of London. Choosing where to go at night in London mostly depends on the sort of experience you desire. Each borough has a different vibe. Shoreditch has a... Read more
This section consists of basic information about London, which helps you get to know England's capital city while planning your travel itinerary. London is one of the world's foremost centers of culture as well as being the most visited cities on the planet. Among the most fascinating characteristics of Britain's capital is its ever-changing nature, coupled with its proud traditions. If this contradiction sounds confusing, don't worry. Whether it's... Read more
Back to top