A Guide to Traverse City, Jewel of Lake Michigan's South Shore
A Guide to Traverse City, Jewel of Lake Michigan's South Shore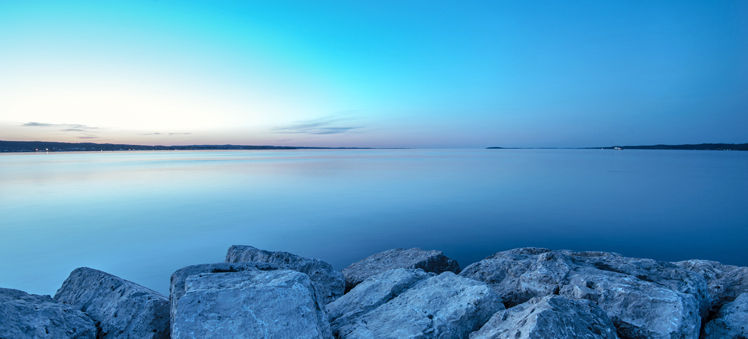 Traverse City, on the sugar-sand shore of Lake Michigan, enjoys this Great Lake's cooling breezes in summer and abundant snow in winter. In this historic port village you'll find boutique shopping, fine dining, and scenic tours to vineyards and orchards. Outdoor activities for all 4 seasons abound, from boat tours and water sports in warm weather to skiing and snowshoe hiking in winter.
Downtown shopping and drinks
The heart of Traverse City features shaded, pedestrian-friendly streets with specialty shops, sidewalk cafés, and historic architecture. Try a locally roasted, single-origin coffee from RoasterJack Coffee Co., or sample all their roasts in their tasting room. If it's hops you like, try Mission Point Porter or another handcrafted brew from North Peak Brewing Company on Front Street. Five minutes from downtown, right on the waterfront, The Village has restored the Victorian-Italianate grandeur of what was once the Northern Michigan Asylum and other historic buildings. You'll find a huge choice of shops and eateries in its Mercato indoor marketplace.
Farm-fresh dining
The lake-tempered climate of Traverse City produces an abundance of succulent fruits and farm produce, and many fine restaurants downtown feature dishes with local flavor. For breakfast, try the brioche French toast with whipped strawberry goat cheese and basil butter served by The Roaming Harvest, Traverse City's original food truck. You'll also find sit-down fare from this local entrepreneur at Harvest restaurant on State Street. If comfort food is what you're after when on the road, try the Mac & Cheese menu at Blue Tractor Cookshop. Their specialty smoked meats are served on their own and on pizzas and sandwiches.
Sailing and water sports
Lake culture has a deep pull on life in Traverse City, and you'll find many outdoor activities in or near the water. For sweeping views of the coastline and to feel the lull of the waves, take a tour aboard a replica cargo schooner or sailing yacht with Traverse Tall Ship Company. Curious about stand-up paddleboarding, or SUP? You'll see experienced athletes clipping across West Grand Traverse Bay, especially when the water is deliciously still. Paddle one yourself or take a fit class aboard one through 231 Outfitters. They also specialize in kayak tours of local breweries and wineries.
Hiking and lighthouses
Sleeping Bear Dunes National Lakeshore, west of Traverse City, offers more than 100 miles of hiking trails, including the paved Sleeping Bear Heritage Trail. Along the way, try your legs on the Dunes Climb, or stroll through the restored village of Glen Haven. For a closer look at Michigan's maritime history, visit one of 5 lighthouses in the Traverse City area. South Manitou Island Lighthouse is accessible by ferry within the national lakeshore. Already an enthusiast? Grand Traverse Lighthouse Museum on Leelanau Peninsula offers a keeper program, allowing you to stay a week in the lighthouse as a volunteer.
Cherries and wineries
Sandy soils and a lake-buffered climate make Traverse City the cherry capital of the world, with more than 2.5 million trees in production. In July, you can learn about the biology and industry surrounding these signature fruits on a tour with the founder of Cherry Republic. You'll find cherry-infused products throughout the brand's flagship retail store, winery, and café in Glen Arbor year-round. Along the beaches and bluffs of Old Mission Peninsula, you can customize an itinerary of tastings at 8 distinguished wineries. Read profiles of the growers of Traverse City's Wine Trail at Wineries of Old Mission Peninsula.
Discover
Find your perfect holiday in Traverse City
From 90 hotels.