Fun After Dark - A Guide to Galveston's Nightlife and Entertainment
Fun After Dark - A Guide to Galveston's Nightlife and Entertainment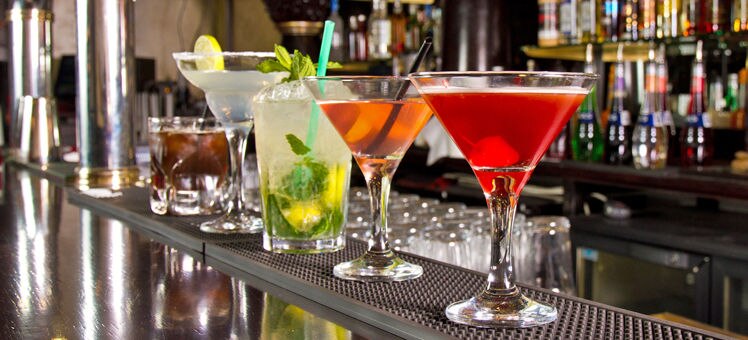 Galveston's nightlife scene is active all year-round. It's especially buzzing during the summer. Warm nights are perfect for a stroll under the stars along Seawall Boulevard or the Strand. After a day sunbathing, shopping, or exploring, just relax and enjoy your favorite beer, wine, or cocktail while listening to some great local or big-name bands.
The Strand and the East End District
The Strand and the East End Historic District are prime spots for restaurants, bars, pubs, and lounges. Most of these places offer appetizers and small plates to turn your drink into dinner. The atmosphere is relaxed and unpretentious. Tourists as well as locals enjoy the easygoing pace and live music.
O'Malley's Stage Door Pub
Beat the heat and enjoy happy hour at this high-energy sports bar/pub next to the Grand 1894 Opera House in the heart of Galveston.
2022 Post Office Street, Galveston 77550Tel: +1 409 763 1731
O'Malley's Stage Door Pub website
Old Quarter Acoustic Café
A local favorite, this super-casual bar offers some of the best live blues and jazz in the island. There's Open Mike Night on Wednesdays and Thursdays, so you just might catch a rising star.
413 20th Street, Galveston 77550. Tel: +1 409 762 9199
Old Quarter Acoustic Café website
A drink with a view
To make the most of summer nights in Galveston, try one of the bars that offer outdoor seating and a view of the harbor, beach, or Gulf. A night out for a drink listening to the splash of the water is one of the best ways to experience the island. Join your friends and kick back with a beer, a glass of wine, or a cocktail.
The Rooftop Bar
Enjoy a drink and an amazing view of the harbor and downtown from this open-air rooftop bar at the Tremont House, a restored historic hotel on the Strand.
2300 Ships Mechanic Row, Galveston 77550. Tel: +1 409 763 0300
The Rooftop Bar website
Seawall Boulevard
A lot of the restaurants along the coast on Seawall Boulevard turn into lively bars late at night, once the kids are in bed. High-end hotels tend to have more sophisticated bars. In general, though, the atmosphere is very casual. Music is a big part of nightlife in Galveston, and many places feature live music regularly.
H2O
This hip, super-modern bar is outdoors, next to the pool. It has a fire pit, comfy lounge chairs, and cabanas with flat-screen TVs. Try a tropical-style martini or a refreshing mojito, paired with some light bites.
222 Seawall Boulevard, Galveston 7750. Tel: + 1 409 744 1500
H2O website
Something different
The island's warm summer nights entice people to stay up late. Downtown hosts a wide variety of alternative options - besides the usual bars and pubs - to spend an evening in the town. There's a wine bar, a tequila bar, and plenty of nightclubs, cabarets, and dance clubs.
Tsunami
Enjoy one of the more than 45 tequilas and 12 styles of margaritas while watching a game or playing pool at this tequila hot spot.
2314 Strand Street, Galveston 77550. Tel: +1 409 770 0999
Tsunami website
Voodoo Lounge
Want a scare? Some more action? Voodoo Lounge is dark, has a scary movie room, a spicy dance floor, and a great patio.
201 26th Street, Galveston 77550. Tel: +1 409 515-5454
Voodoo Lounge website