Where to stay in Bulgaria – a region guide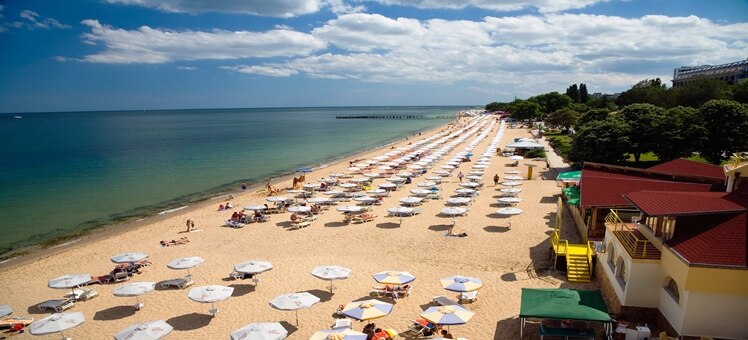 Whether you fancy sand, forest or city, Bulgaria has it all, from the buzzing Black Sea Coast to the quiet hamlets, villages and ski resorts of its snowy mountain ranges. The capital of Sofia should be your first stop on any holiday here, with an assortment of luxury residences, trendy hostels and historical hotels to choose from.
Sofia
The capital city is an obvious choice if you plan on sightseeing and will probably be your first experience of Bulgaria. Stuffed with churches, friendly cafes and sophisticated shopping districts, Sofia offers travelers a multitude of treasures to take in, and is also a great spot for connections to other parts of the country. Sights here include Alexander Nevski Square and cathedral, Boyana Church and the nearby Mount Vitosha.
Accommodation in Sofia
High class hotels in the city are very affordable, with famous international brands clustered in the center. Unusual independent hotels also abound, like the luxury residence built on the ruins of an ancient amphitheater. Budget travelers can delight in arty and creative city hostels.
Bulgarian Countryside
The valleys and villages offer a slower pace of life to the cities. Sleepy settlements like Kovachevitsa and Leshten show a glimpse of the old Bulgaria, with 19th century wooden houses and narrow alleys. If you prefer staying in a city, choose centrally located Veliko Tarnovo as your base, with a gracefully crumbling Old Town and the striking Tsarevets Fortress.
Accommodation in the Bulgarian Countryside
Veliko Tarnovo caters to every traveler, offering plenty of choices from camping on the outskirts to luxury four star hotels or affordable hostels in the center. If you're looking to stay in the countryside you might need to be more open, but there are some enchanting options such as eco villas and rural farmsteads.
Black Sea Coast
Bulgaria's coast is popular for a reason – its clean beaches, buzzing nightlife and historic towns make it one of the most sought-after holiday destinations in the country. The main cities are Varna and Burgas, whereas cultural highlights include the towns of Balchick, Sozopol and the peaceful villages of Krapetsn and Sinemorets. For lively nightlife, head to the resorts of Sunny Beach and Golden Sands.
Accommodation on the Black Sea Coast
This region offers visitors every type of accommodation imaginable, from tented campsites to luxury skyscraper hotels. The cities in particular offer rustic boutique hotels in magnificent art deco buildings, while guesthouses, villas and seaside resorts dot the coast around small towns and villages.
Mountains and ski resorts
If you're not a fan of beach holidays, the inland mountain regions of Bulgaria offer secluded beauty and plenty of Swiss-style ski resorts. Bansko is the arguably the most famous, featuring the longest ski trail network in the country, while Stara Planina also includes the magnificent sight of the towering Belogradchik Rocks to the west. Further south, the Rhodope Mountains are a haven of wooded valleys and calm lakes – perfect for hiking, skiing and enjoy the traditional local cuisine.
Accommodation in the mountains and ski resorts
Accommodation in these parts offers a surprising amount of choice. In the ski towns such as Bansko, there are several international hotel chains in amongst the wooden guesthouses and spa resorts, while more adventurous visitors can stay at luxury castle complexes or eco resorts hidden deep in the forest.
Discover
Find your perfect holiday in Sofia
From 350 hotels.