What to see and do in the Bahamas – a guide to notable attractions and landmarks
What to see and do in the Bahamas – a guide to notable attractions and landmarks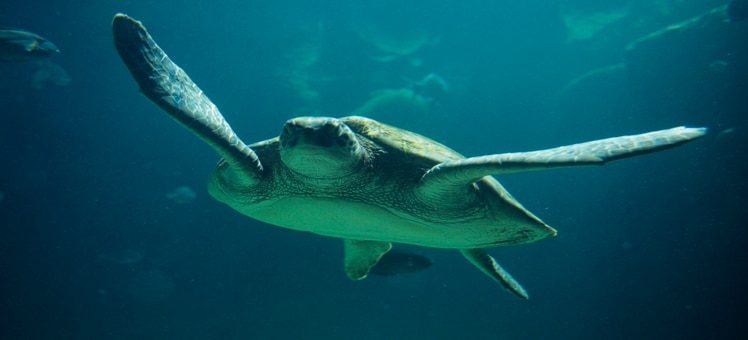 Populated with beaches highlighted by powdered-white and pink-crushed sandy hues, the Bahamas have become famed for the pull of its island shores. With thousands of cays offering a varied experience to travelers, there is something to suit everyone's holiday tastes. Relax on secluded islets, dive in cavernous grottos, swim with wild dolphins or enjoy the adrenalin thrills of every water sport ever imaginable.
Besides all the beachside activities, however, there are also plenty of sights and attractions to explore; you simply have to know where to look for them…
Cabbage Beach
Located on Paradise Island, Cabbage Beach is one of the most popular sandy stretches in the whole of the Bahamas. Surrounded by a string of hotels, restaurants and water sports huts, the beach is perfectly suited to island relaxation. A bit of a tourist trap during peak season this spot can get quite busy, however, with clear turquoise waters and silken sand to rest on it is easy to see why.
Lucayan National Park
One of the three national parks found on Grand Bahama, Lucayan National Park is a picturesque spot to explore. A 40-acre area of lush mangrove trees, abundant local flora and palm trees, this park is filled with natural wildlife. Also home to the secluded Gold Rock Beach, containing one of the longest underwater limestone caves in the world, divers will want to soak up this tranquil spot for hours. Ideally suited to the outdoors-enthusiast, kayaking and horse riding adventures are offered around the park in abundance.
Swim with wild dolphins
Designed with families in mind, dolphin experiences are offered by the bucket-load in the Bahamas. To discover one of the largest dive facilities in the Caribbean, head to Grand Bahama Island to interact with Atlantic bottlenose dolphins. Alternatively, visit the Blue Lagoon Island – 5km from the Bahamas' capital Nassau - to encounter a natural habitat occupied by a family of sea lions and dolphins.
Marine habitat at Atlantis
A colorful habitat filled with lagoons, a maze of caves and more than 50,000 aquatic creatures, the Marine Habitat at Atlantis is a must-see. Feed the stingrays in the touch-pool, swim with their resident dolphins, see the sea turtles in the Hibiscus Lagoon and shoot through the shark habitat on an underwater slide. A visit to the local aquarium will never be the same again.
Christ Church Cathedral
To gaze at some Bahamian sights and learn the local history, visit Christ Church Cathedral in Nassau. Dating back to 1670, the cathedral was restored to its former glory in the 1990s.With technicolored light flooding through the stained glass windows, bouncing off the gleaming mahogany pews, this picturesque cathedral is a charming spot to explore.
Thunderball Grotto
An underwater labyrinth of tiny recesses located on Staniel Cay, Thunderball Grotto is a snorkeling and diving paradise. Featured in two of the James Bond movies, this iconic cavern is filled with local marine life and colorful coral formations to explore. Experienced divers can plunge into secondary rooms where larger fish can be found, whilst novice snorkelers are best to visit during low tide for easier conditions.
Big Major Cay (Pig Beach)
While it may sound like a fantasy location, Pig Beach really does exists in the Bahamas. Left behind by long-gone sailors, a family of native pigs live on the Bahamian archipelago of Exuma. Swimming around the ocean happily, being patted and fed by boat-loads of inbound tourists, this slightly bizarre attraction is definitely worth a visit.