How to Spend An Exciting Day in Phuket
24 Hours of Non-Stop Fun around Phuket
There are so many things to see and do in Phuket that it's quite a challenge to enjoy them all, even if you're staying for a couple of weeks. If you have only 1 day on the island, our guide below fits everything most travelers will do and see during their vacation into just 24 hours.
It's technically possible to follow each of our recommendations – you'll need to rent a motorbike to easily get around the island but beyond that, all you need to do is go with the flow. Get ready for a fun and frantic day in Phuket. Just remember to save the next full day to recover from all the excitement.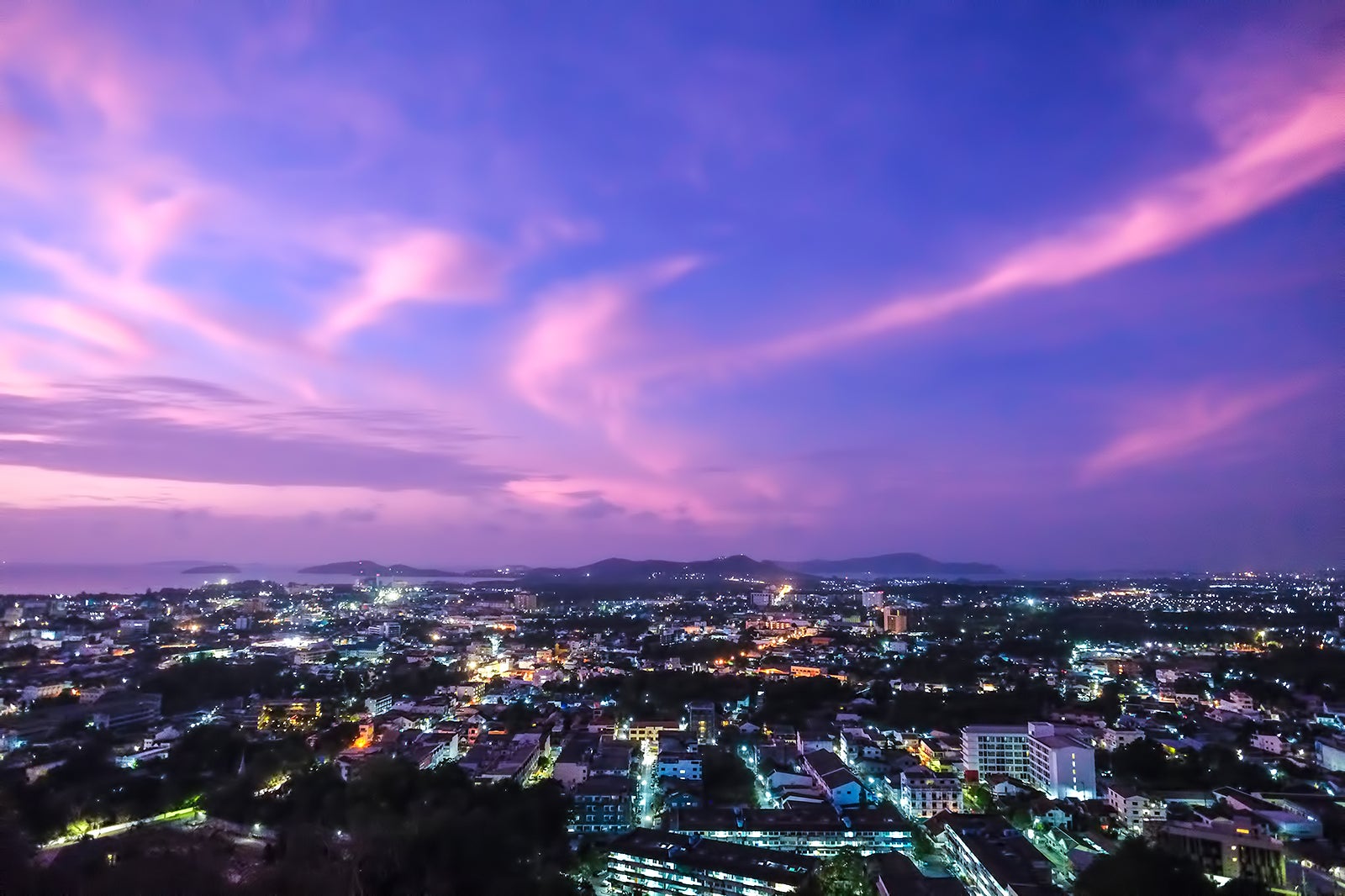 Our crazy day in Phuket starts at the crack of dawn at the top of Rang Hill (Khao Rang) to contemplate and photograph the sunrise over Phuket City. Only a few people come here at this hour, so the place is very peaceful. If the weather's good, you'll see a beautiful scene of the sun rising from the Andaman Sea.
Read more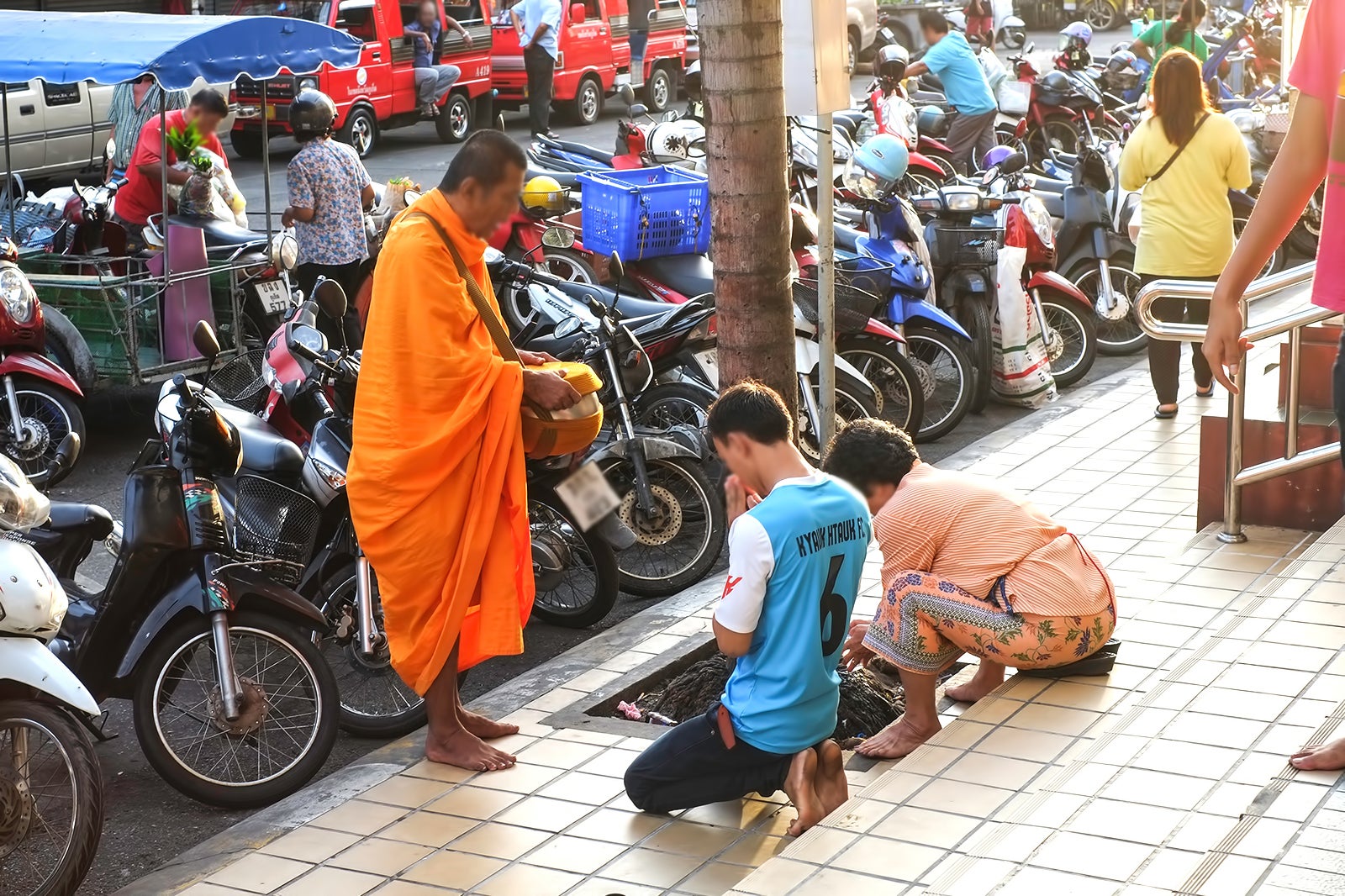 6.30am - Spot monks receiving alms in Phuket Old Town
It takes less than 5 minutes by motorbike from Rang Hill to Phuket City's historic district, Phuket Old Town. Once there, you can spot monks in saffron robes roaming around the old streets to receive alms from Thai Buddhists in exchange for a benediction. You'll also see at least 1 assistant with the monks, who carries all the offerings on their behalf.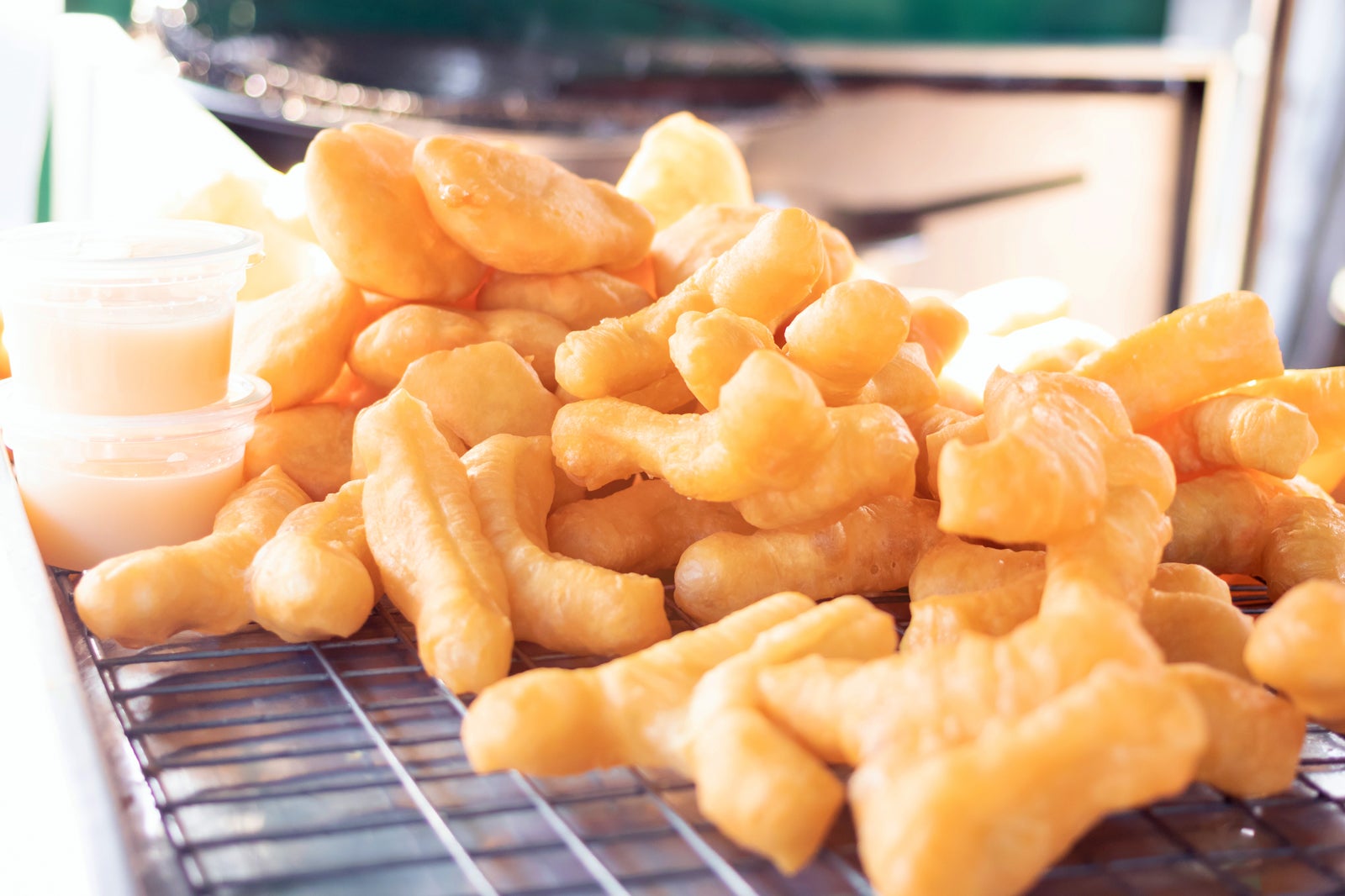 As you walk around the Old Town, stop by Ranong Road, which is the local transportation and commercial hub of Phuket Town. This bustling area is where the Downtown Market and Public Fresh Market take place every morning. Join the locals for a hearty breakfast of khao tom (boiled rice), iced tea or coffee, and patonko (Thai donuts) at the many restaurants and stalls around Ranong Road.
Read more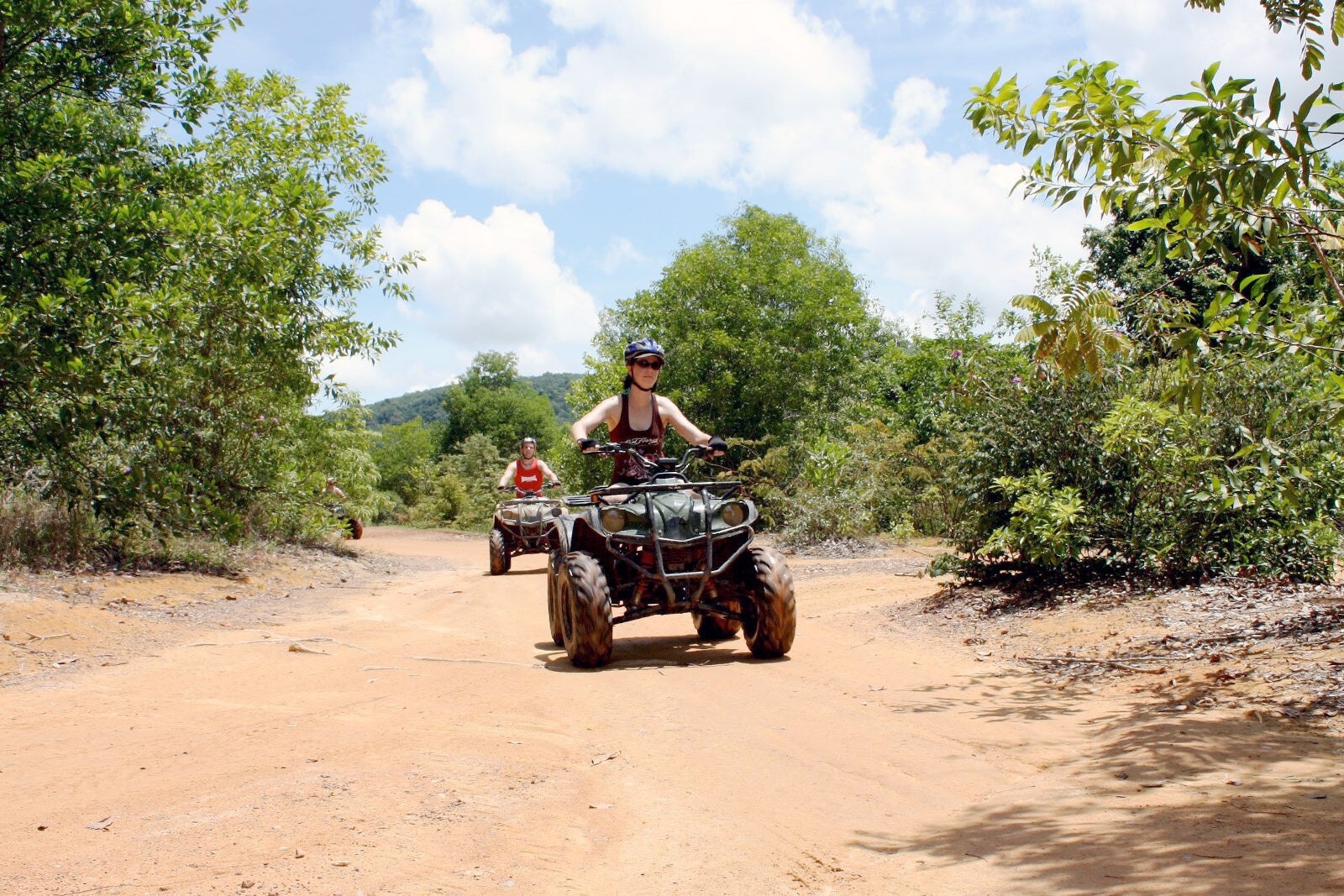 8am - Go for an ATV safari
The northeast corner of Phuket is the one part of the island that hasn't really been developed and remains wild Thai countryside. The area is mostly mangrove forest, which you can explore from the back of an ATV. A morning tour lets you blast around the wilderness along dirt trails, splashing through streams and puddles and stopping for a break on a remote beach.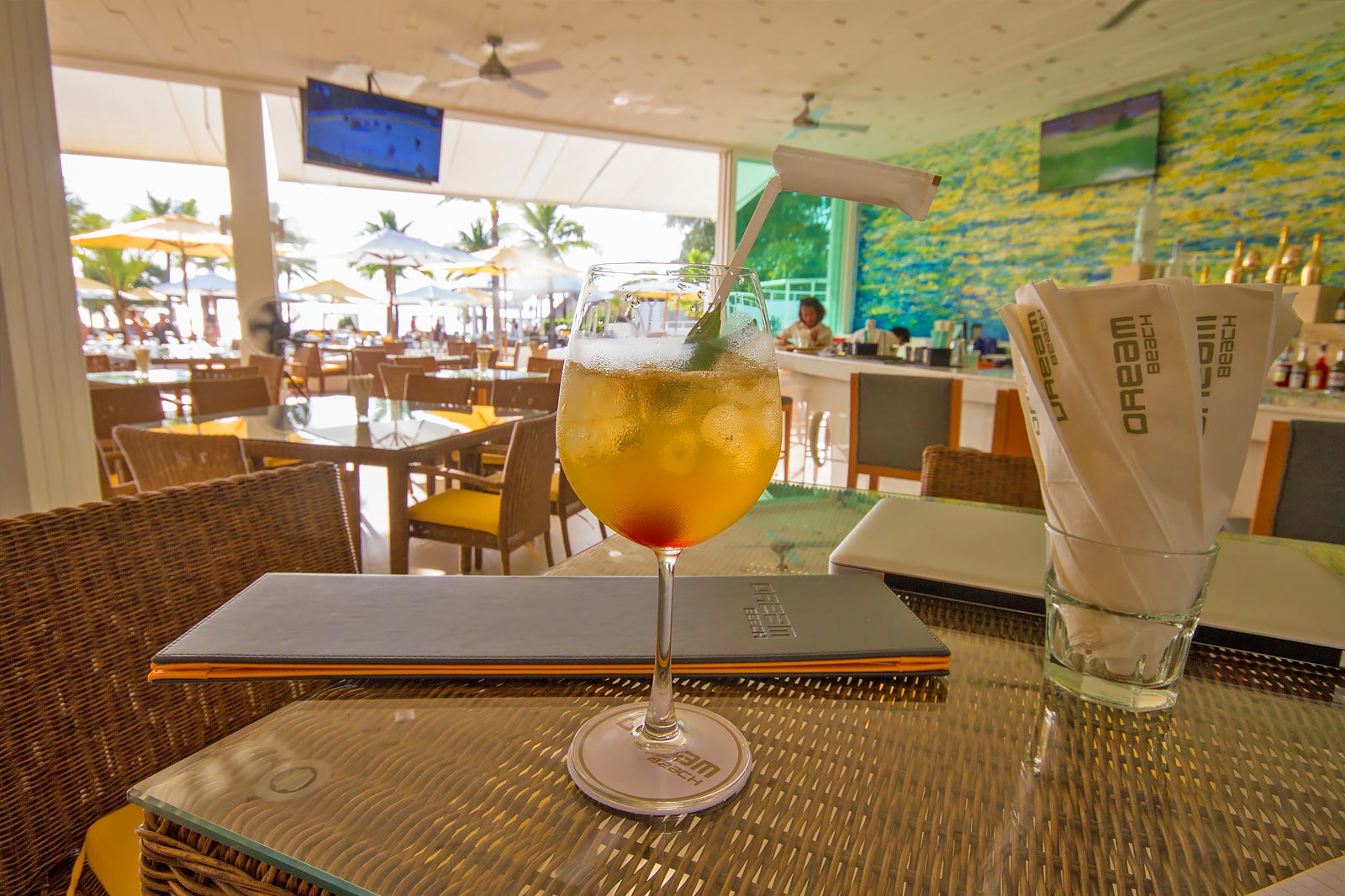 After your ATV ride, it's time to visit Dream Beach Club in Layan Beach for a delicious lunch. This modern and stylish venue offers an all-day and night party atmosphere, with loud beats of contemporary house music by the resident DJ. While the cocktails here are to die for, try not to indulge yourself with too much alcohol as your crazy day in Phuket is far from over.
Read more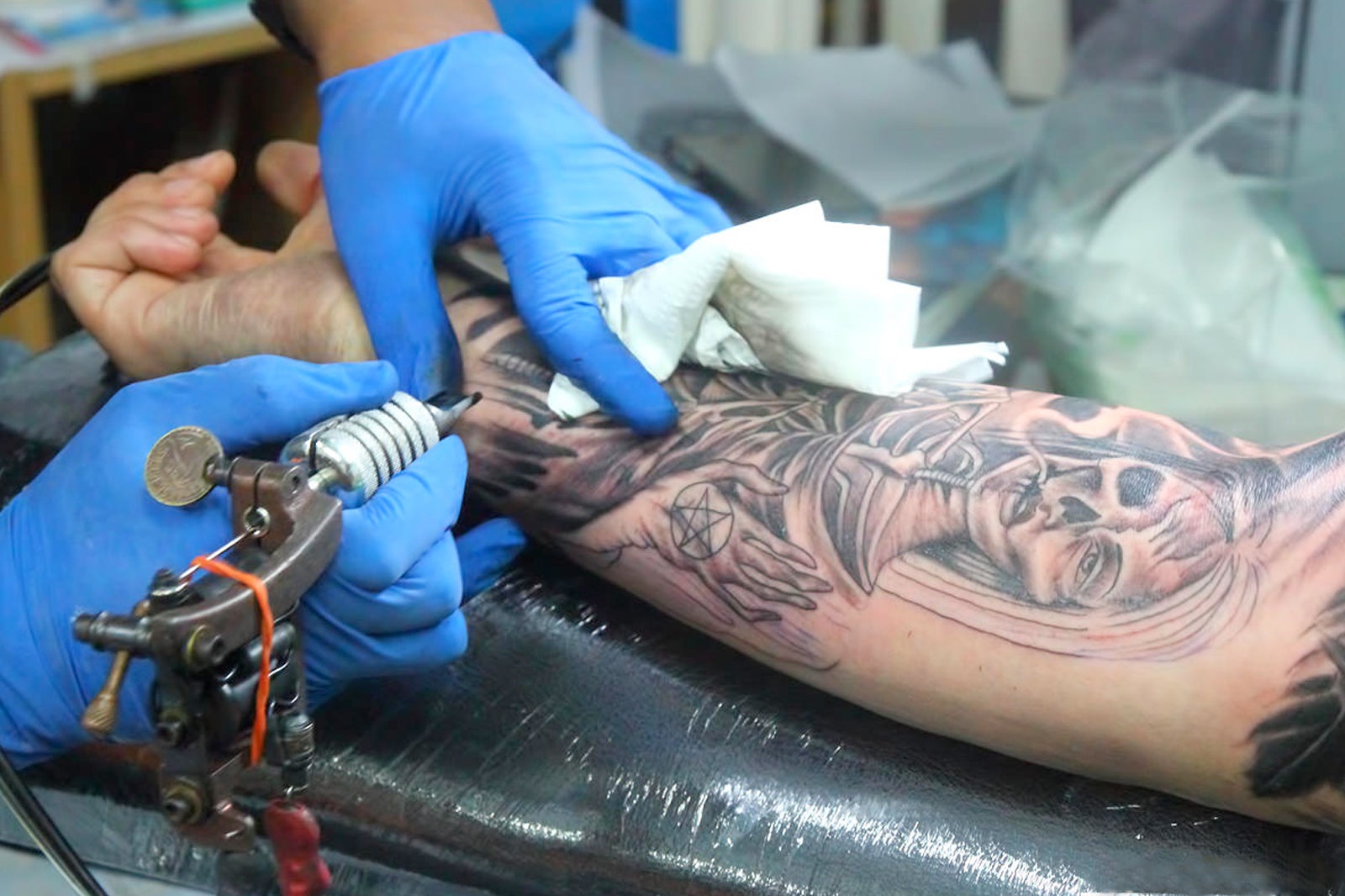 2pm - Get inked at @Ink Tattoo Studio Bangtao Beach
If you want to get a permanent souvenir from Phuket, there are plenty of excellent tattoo studios throughout the island, though there are more in Patong than anywhere else. To make this crazy day as realistically achievable as possible, we recommend @Ink Tattoo Studio on Bangtao Beach. It's best if you already have a design in mind, though it's not impossible for your tattoo artist to fashion one on the spot for you.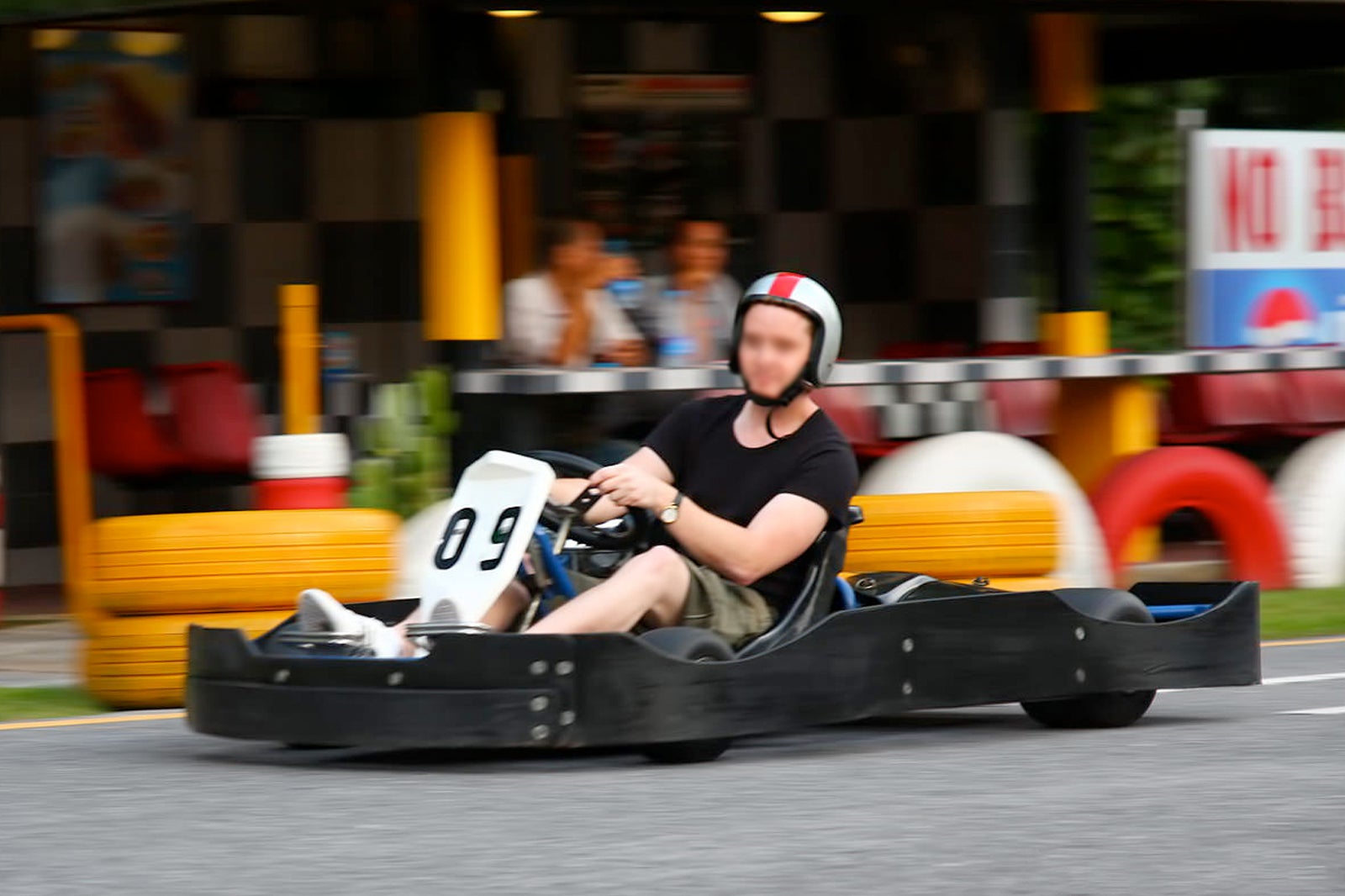 After getting your permanent souvenir, it's time for another round of adrenaline rush in Phuket. Patong Go-Kart Speedway is a long-established racing center at the foot of Patong Hill. You can ride small but powerful go-karts (a 400cc kart can reach up to 110 km/h) to enjoy a few laps around the 750-meter circuit.
Read more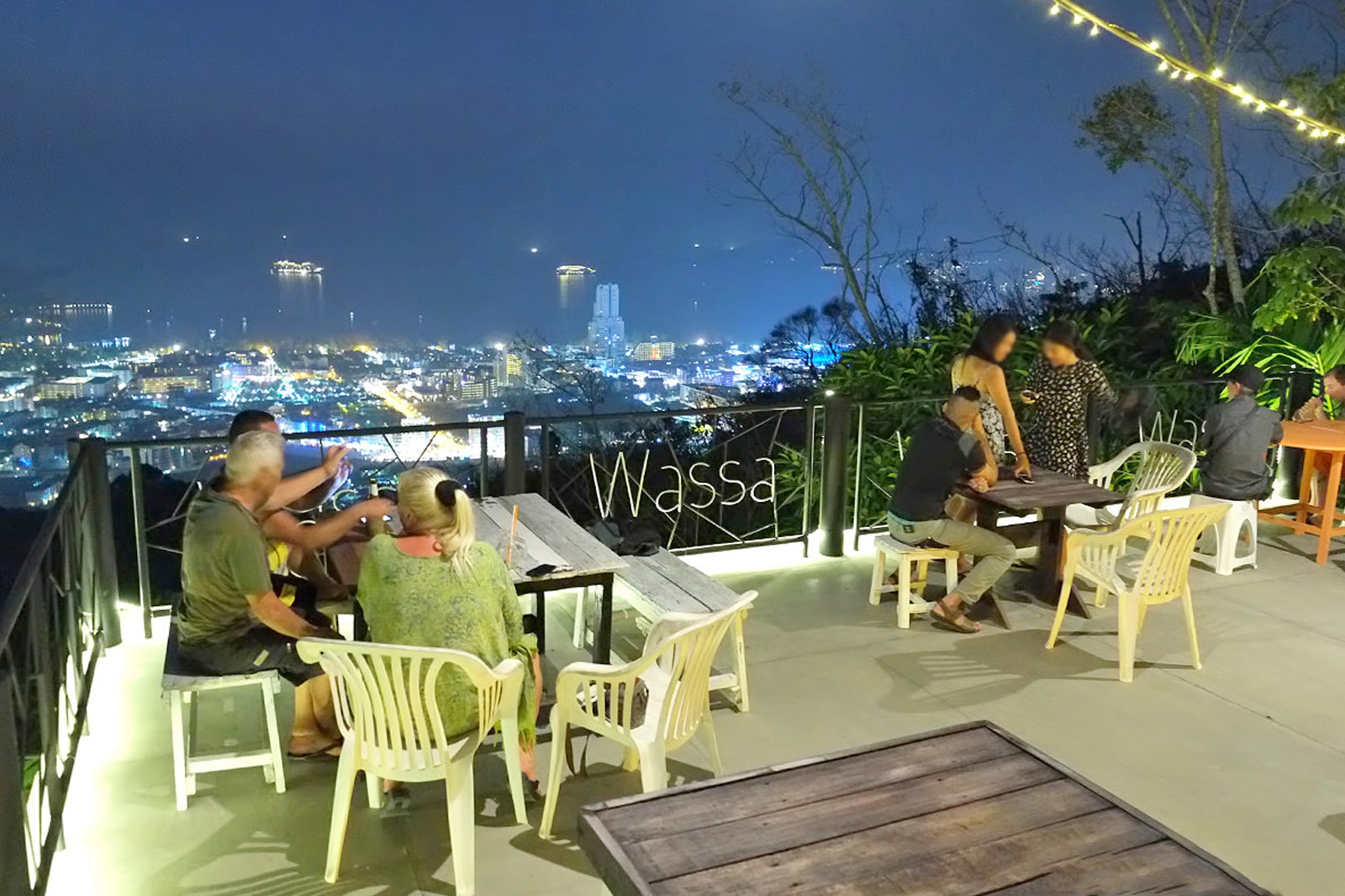 6pm - Visit Wassa Homemade Bar for sunset views
Take a breather with a well-deserved sundowner at Wassa Homemade Bar in Patong. It's one of the best places to catch the sunset on Phuket's west coast, offering panoramic views of Patong Bay. After a few drinks and photos, it's time to head back to Phuket Town for dinner.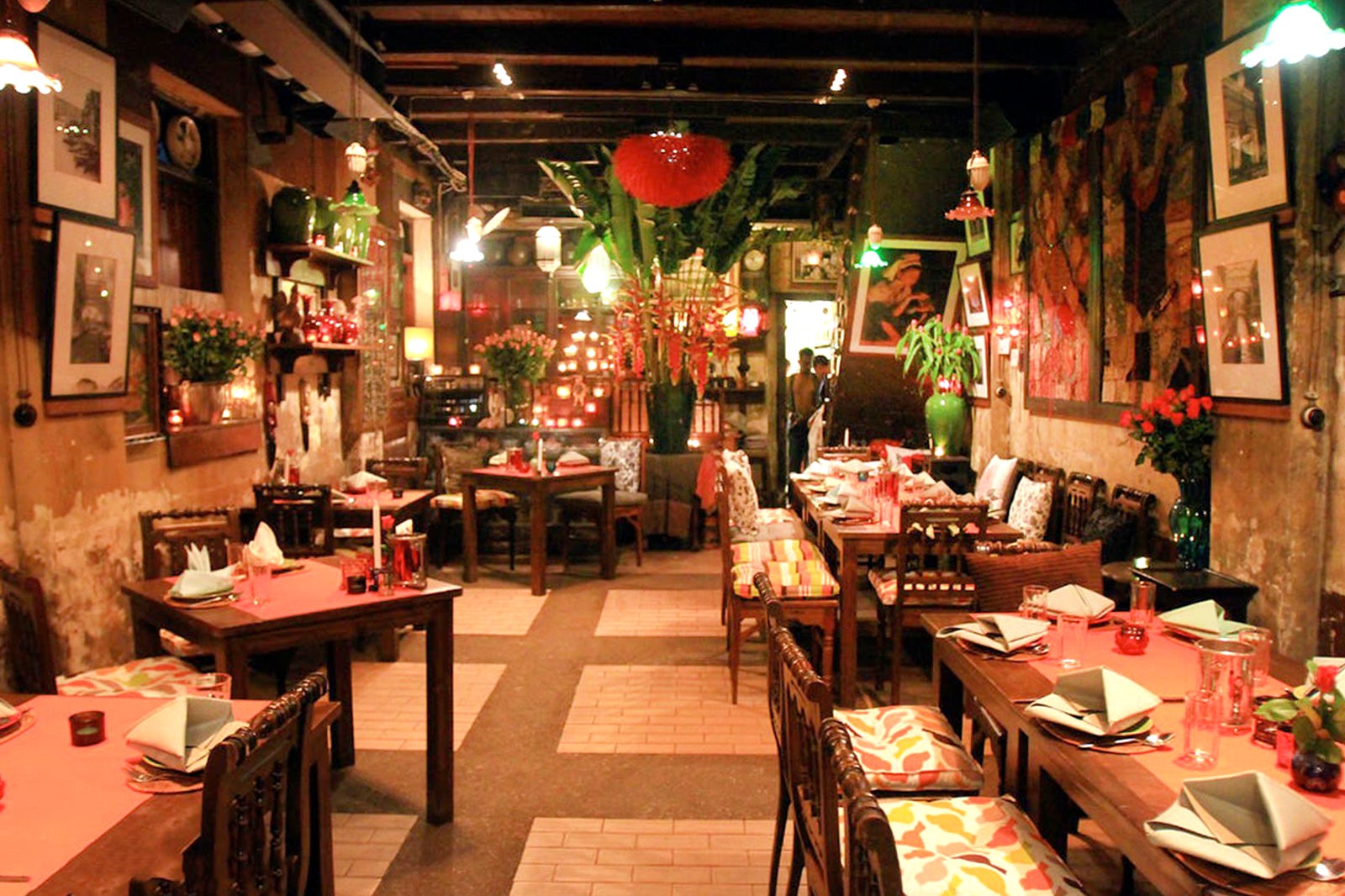 8pm - Dinner at Ka Jok See in Phuket Town
Ka Jok See is a long-established venue that's known for offering a unique experience in Phuket Town. The restaurant serves quality Thai dishes and drinks throughout the day but becomes completely different after 9pm. An insane party kicks off, with shirts thrown off and guests dancing on the tables!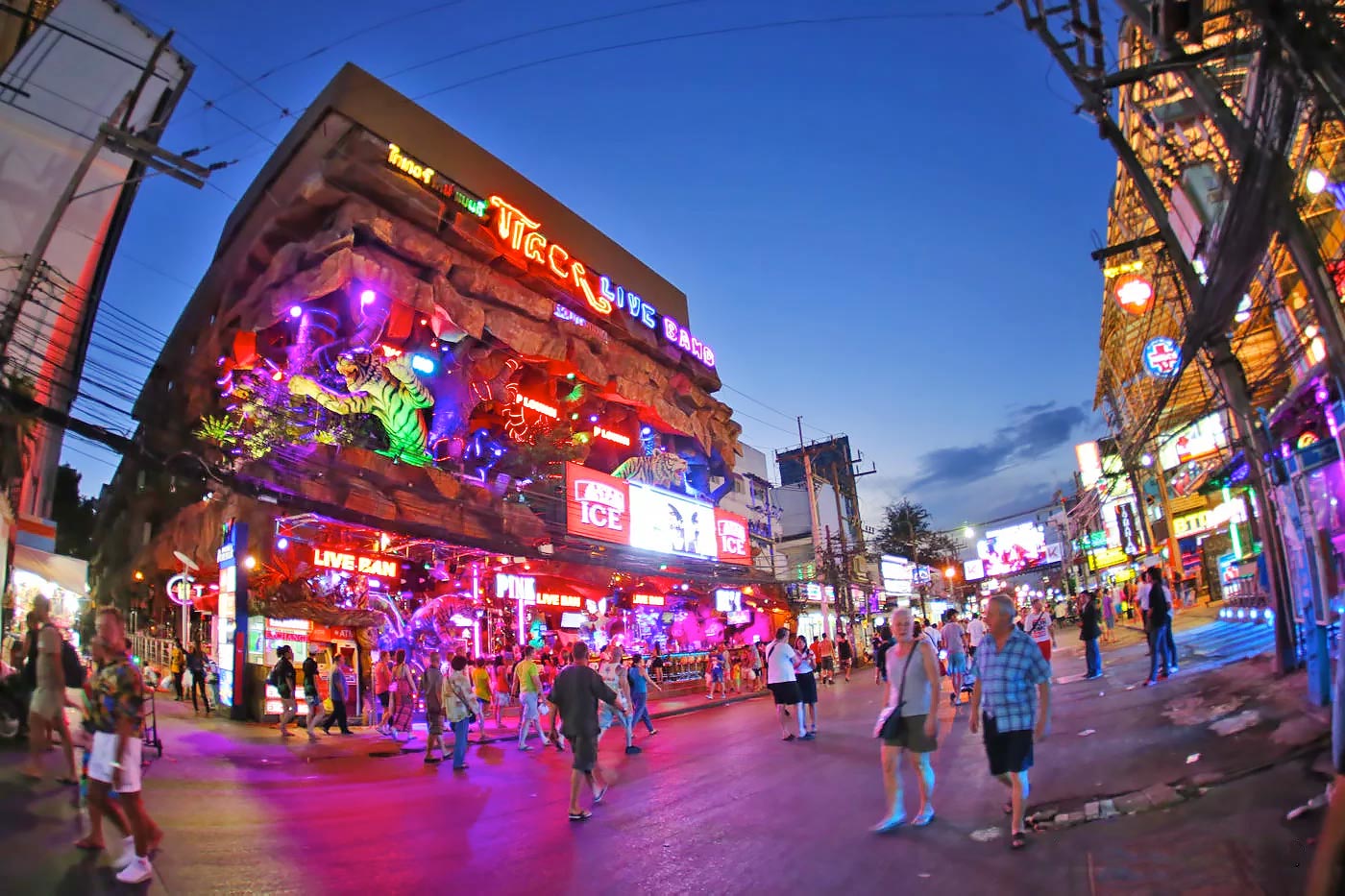 Midnight - Party on Bangla Road
Bangla Road is the nightlife hub of Phuket – less than half a kilometer in length but packed with color and variety. The atmosphere really ramps up from about 11pm onwards. Where to go on Bangla Road depends on what kind of a night you want. If you just want a few drinks, a game of pool and the big game on the TV, Aussie Bar and some of the surrounding venues are for you. If you want to see Patong's nightlife at its most extreme, head for Soi Sea Dragon. Live music can be found at Redhot and New York. If you want to dance the night away, there's a choice of great nightclubs, with the best being Illuzion and White Room.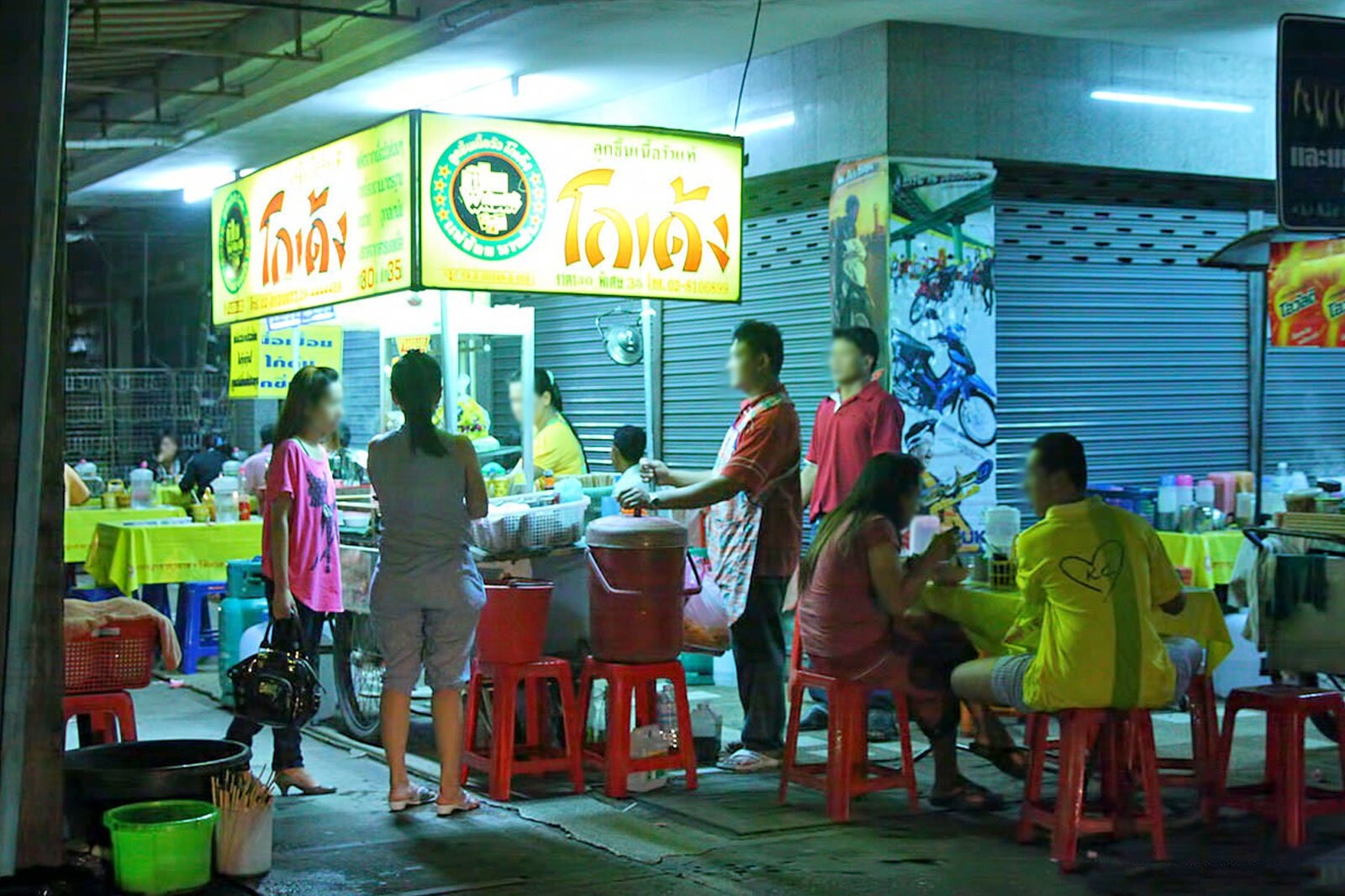 5am – The end of a crazy day in Phuket
After you've danced the night away, it's time to unwind and enjoy some noodle soup at one of the many food stalls along Rat-U-Thit Road (the central strip of Patong). After filling up the belly, you can head back to your hotel and rest after a thrilling day in Phuket.