Talat Sao Vientiane is both a shopping mall (with air-conditioning) and morning market in central Vientiane. Its outdoor section has narrow walkways lined with market-style souvenir stalls, while the mall spans 5 floors, housing shops, banks, and currency exchange services.
The shopping mall is where you can shop for clothes, sports equipment, and jewelry. There's also a movie theater and arcade center, both popular among those looking to escape the heat and humidity. Head to the 4th floor to find a large food court, where you can enjoy a wide range of local and international dishes.
Talat Sao Vientiane - one of the highlights of 10 Best Shopping in Vientiane (Read all about Vientiane here)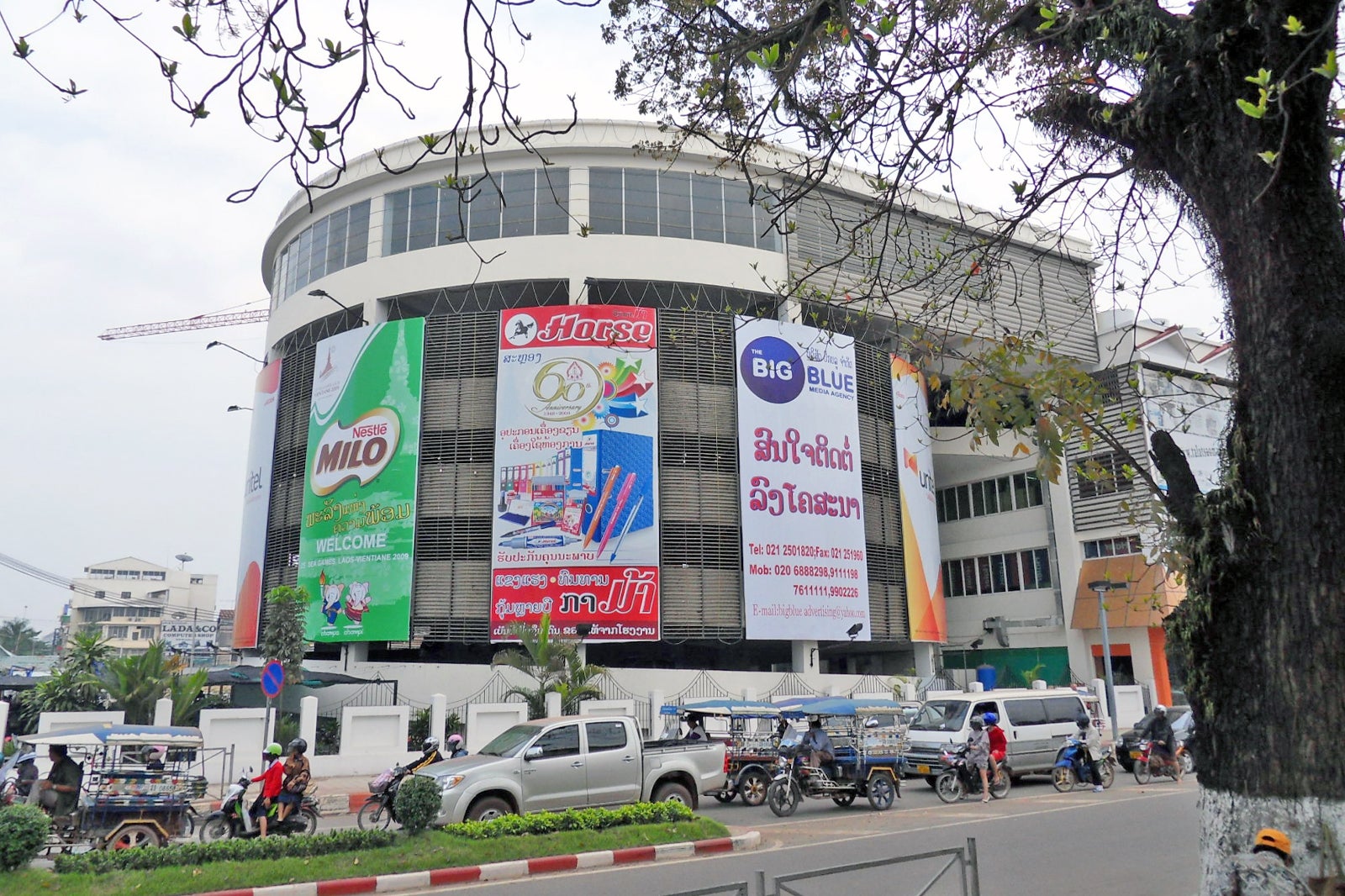 Talat Sao Vientiane's open-air market operates from early morning to mid-afternoon. Like most traditional marketplaces in Southeast Asia, the labyrinth of tiled alleyways stock clothes, souvenirs, and knick-knacks using the 'stack them high, sell them cheap' philosophy.
All of the products on display at the touristy Vientiane Night Market will have come directly from here, so it's the place to come if you are hunting for a better price.
A visit to Talat Sao Vientiane is a genuine experience, with traders coming from all over Laos to sell and source products. The city bus station adjoins the market, creating a scene of constant coming-and-going that contrasts sharply with the rest of this rather sleepy city.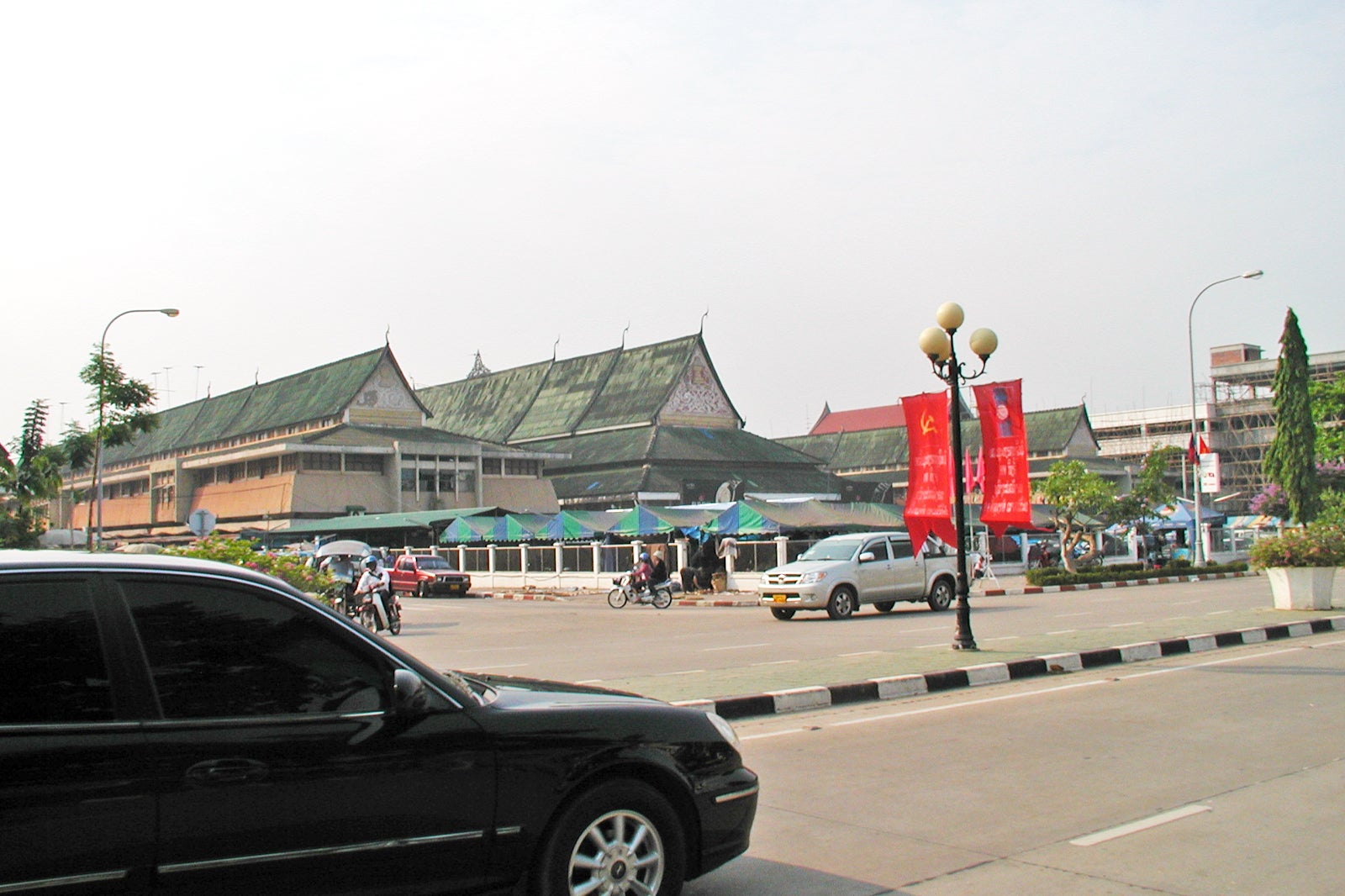 Talat Sao Vientiane
Location: Lane Xang Avenue, Vientiane 0100, Laos
Open: Daily from 8am to 5.30pm
Phone: +856 21 285 001
Back to top