Laos Weather and Fast Facts
Laos Information
Check out this Laos weather and geography guide before planning your trip to this mountainous country. Flanked by Mekong River in the west and the Annamite Mountains in the east, Laos is surrounded by numerous countries within Southeast Asia.
It's bordered by Thailand and Vietnam, as well as China in the north, Myanmar in the northwest, and Cambodia in the south. With over half of this landlocked country densely forested and mountainous, it is hardly surprising that over 1,200 species of wildlife find a home beneath its tropical canopy.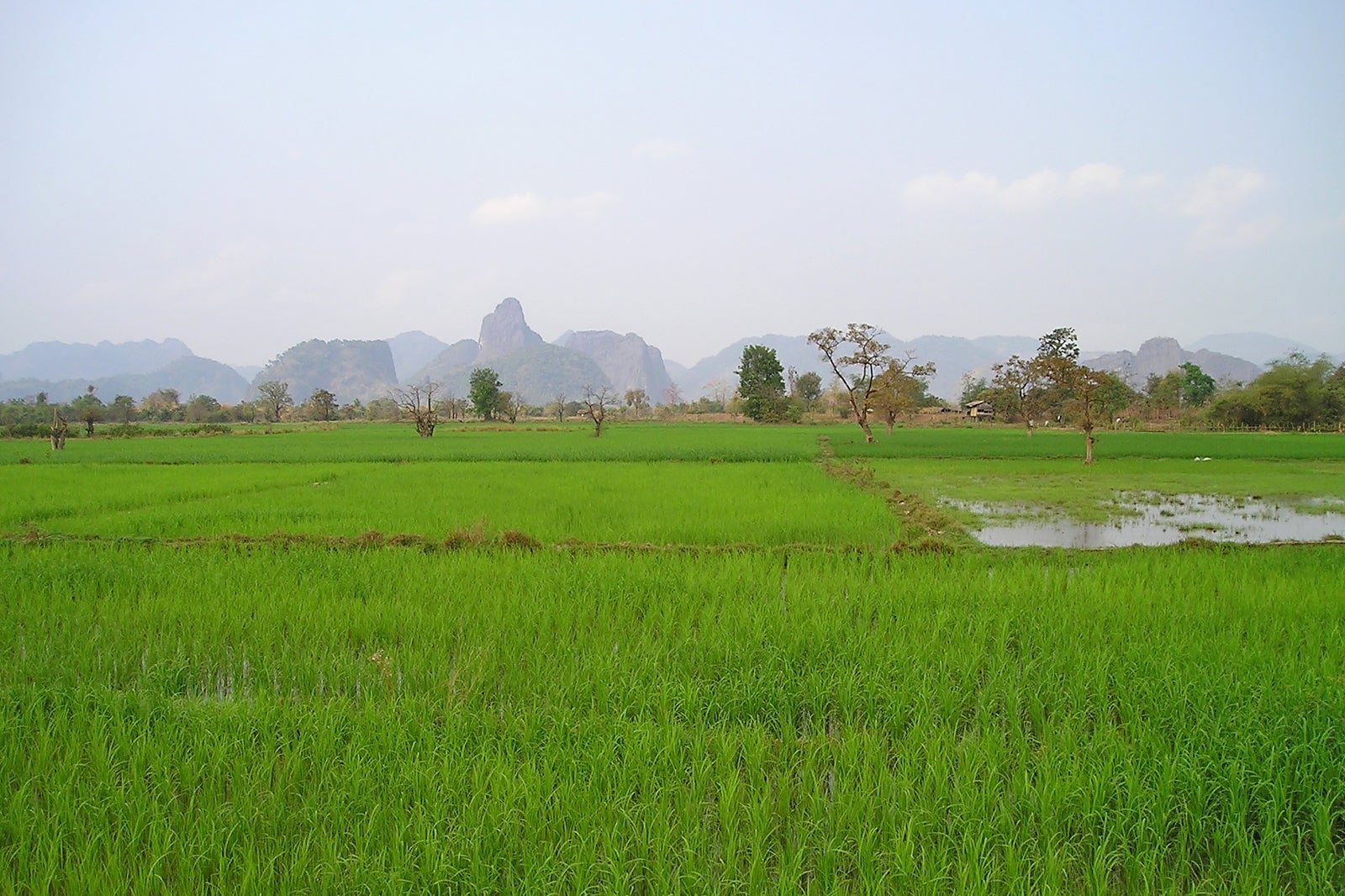 Laos weather consists of wet and dry seasons. From May through October, the country experiences downpours and occasional floods, usually in the lowlands. Traveling on land can be a bit rough, and delays are not uncommon during this time of the year.
Laos' hot season lasts from November to April, but you'll enjoy 2 different weather conditions. The best time to visit Laos is at the end of the year (December–February). During this period, you'll enjoy low temperatures and clear skies, which make for pleasant sightseeing.
Temperatures from March through April often hover over 30°C. Laos also experiences heavy smog due to farmers setting fire to rice paddies as an effort to improve soil fertility. It's best to avoid visiting Laos during this period.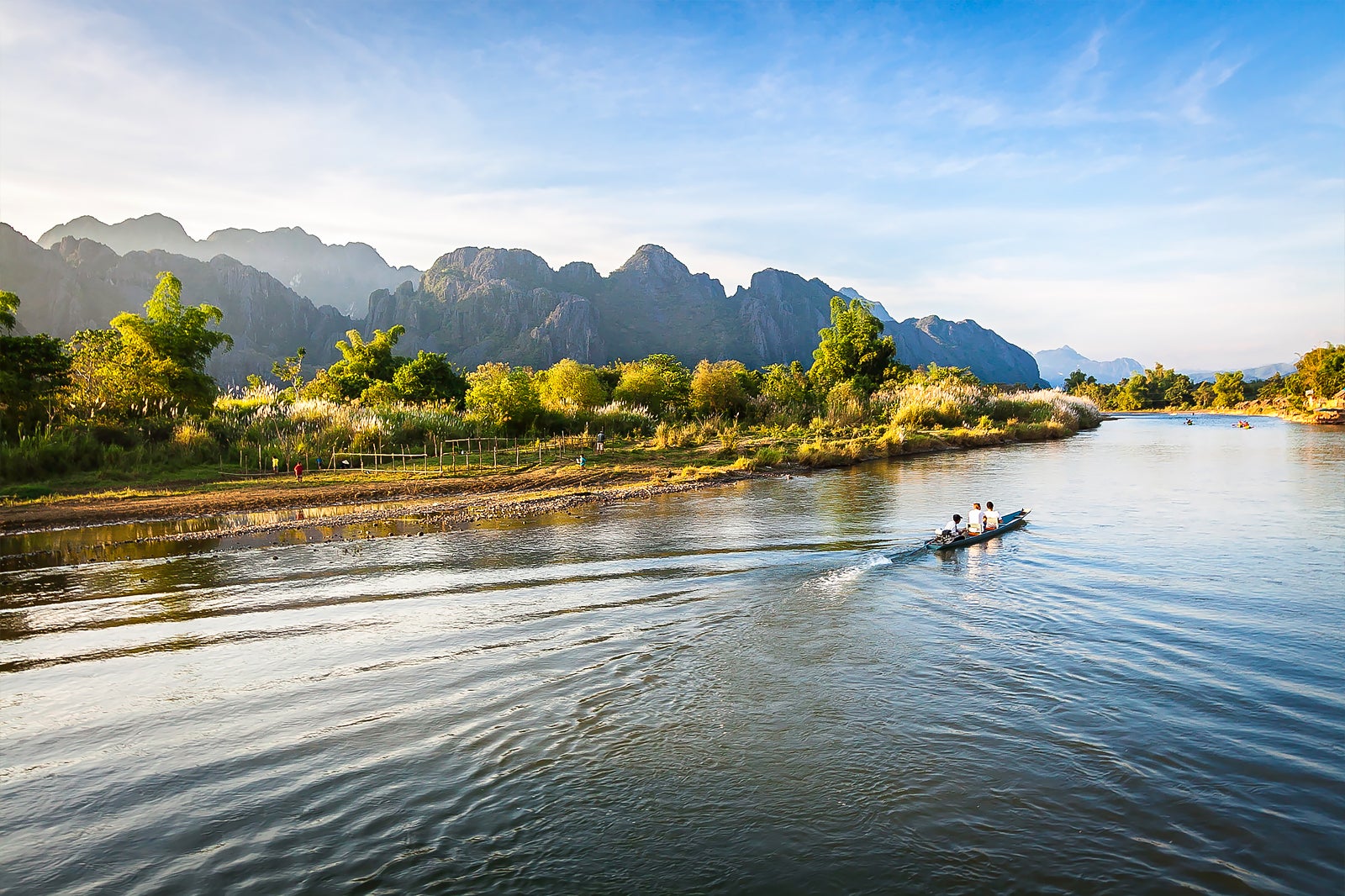 Laos geography covers 236,800 sq km, with its highest peak at 2,820 meters. It's located in the mountain ranges of north-eastern Laos, in the Xiang Khouang province. The Khammouanne and Bolaven plateaus dominate the central region of the Annamites, with mountains reaching heights of 2,600 meters.
Laos has 2,400 km of rivers and streams that lead to the Mekong River. The country experiences average rainfalls of 1,360 mm in Luang Prabang and 3,700 mm on the Boloven Plateau during monsoon season. The country also suffers from regular water shortages in the low-lying Mekong Delta plains, which affect the rice crops that account for almost 80% of the country's agricultural land.
Back to top