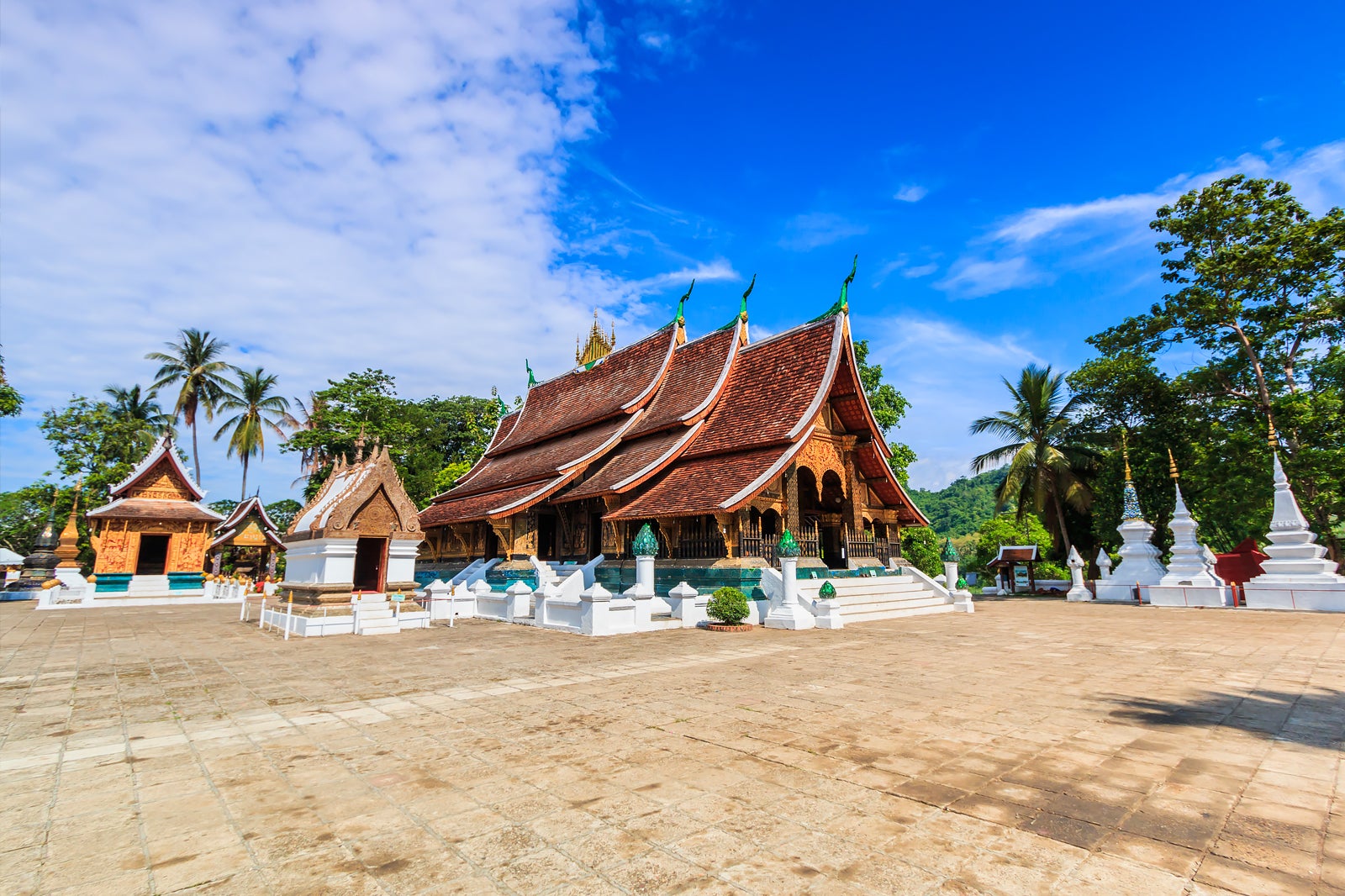 Wat Xieng Thong is one of the largest temples in Luang Prabang. A symbol of great historic importance, its structure has characteristics of 16th-century Lao architecture, with elaborate mosaic patterns, wall carvings, rare Buddhist deities, and a 12-meter-tall funeral carriage.
Wat Xieng Thong once oversaw the coronation of Lao kings – today, it is an important gathering place for significant annual festivities in Luang Prabang. The temple still remains in its original form, with repairs undertaken to the roof, gold leaf gilding and lacquering added to the walls and entrance.
Wat Xieng Thong in Laos - one of the highlights of 18 Best Things to Do in Luang Prabang (Read all about Luang Prabang here)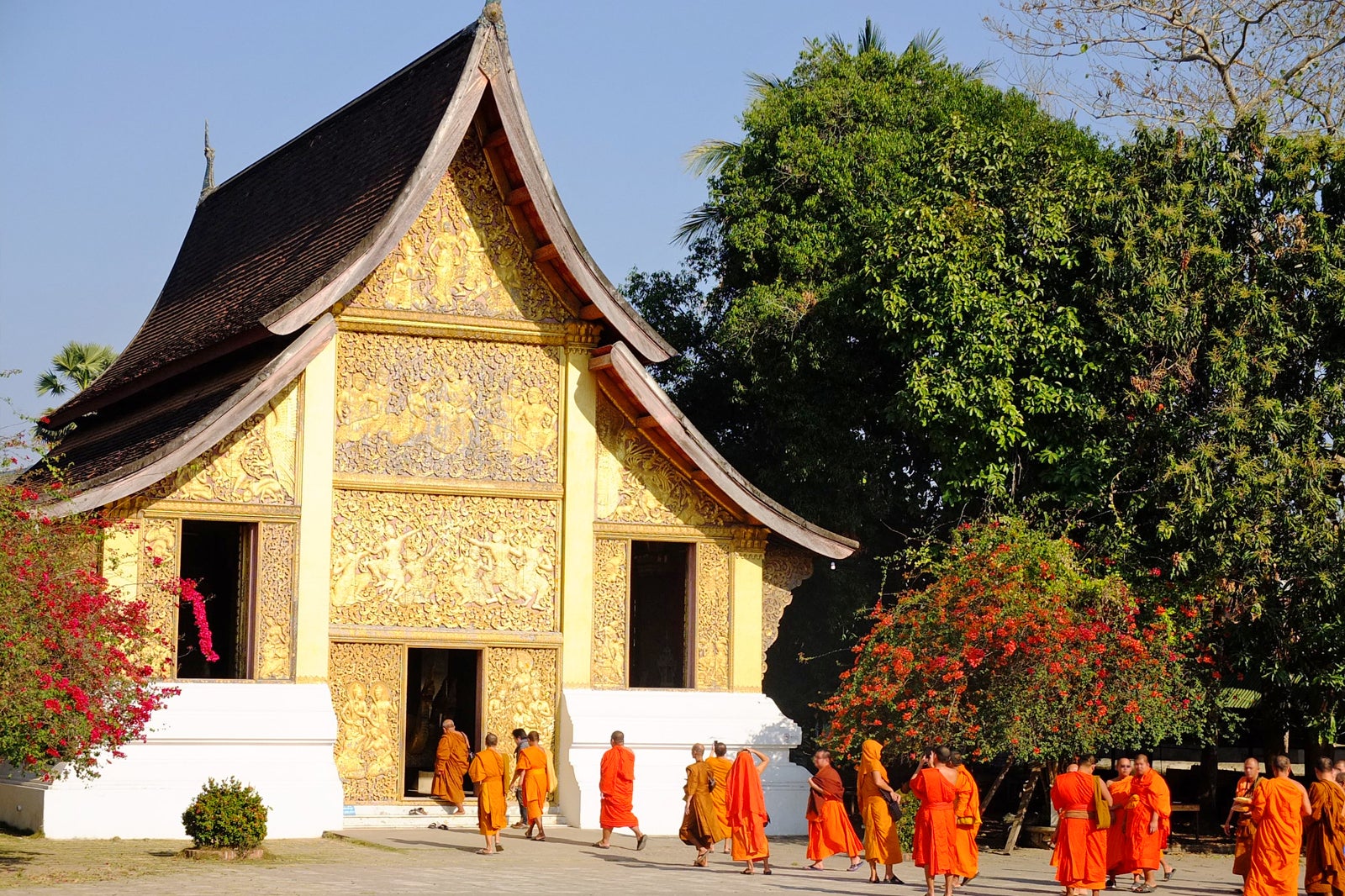 Check out the temple's sweeping 2-tiered roof and ornate mosaics, including a beautiful 'tree of life' glass montage on the rear temple wall. You can also see dharma wheels depicted in gold on the ceiling.
Displayed in the Red Chapel is a rare reclining black Buddha dating back to the reign of King Setthathirat. The Buddha image was showcased in Paris in 1931 before it was returned to the temple in 1964.
The temple grounds also house a Triptaka library (added in 1880), a drum tower (in 1961) and an ordination hall dating back to 1560. Near the eastern gate of Wat Xieng Thong, you can see a 12-meter-tall funeral carriage that contains urns for members of the royal family.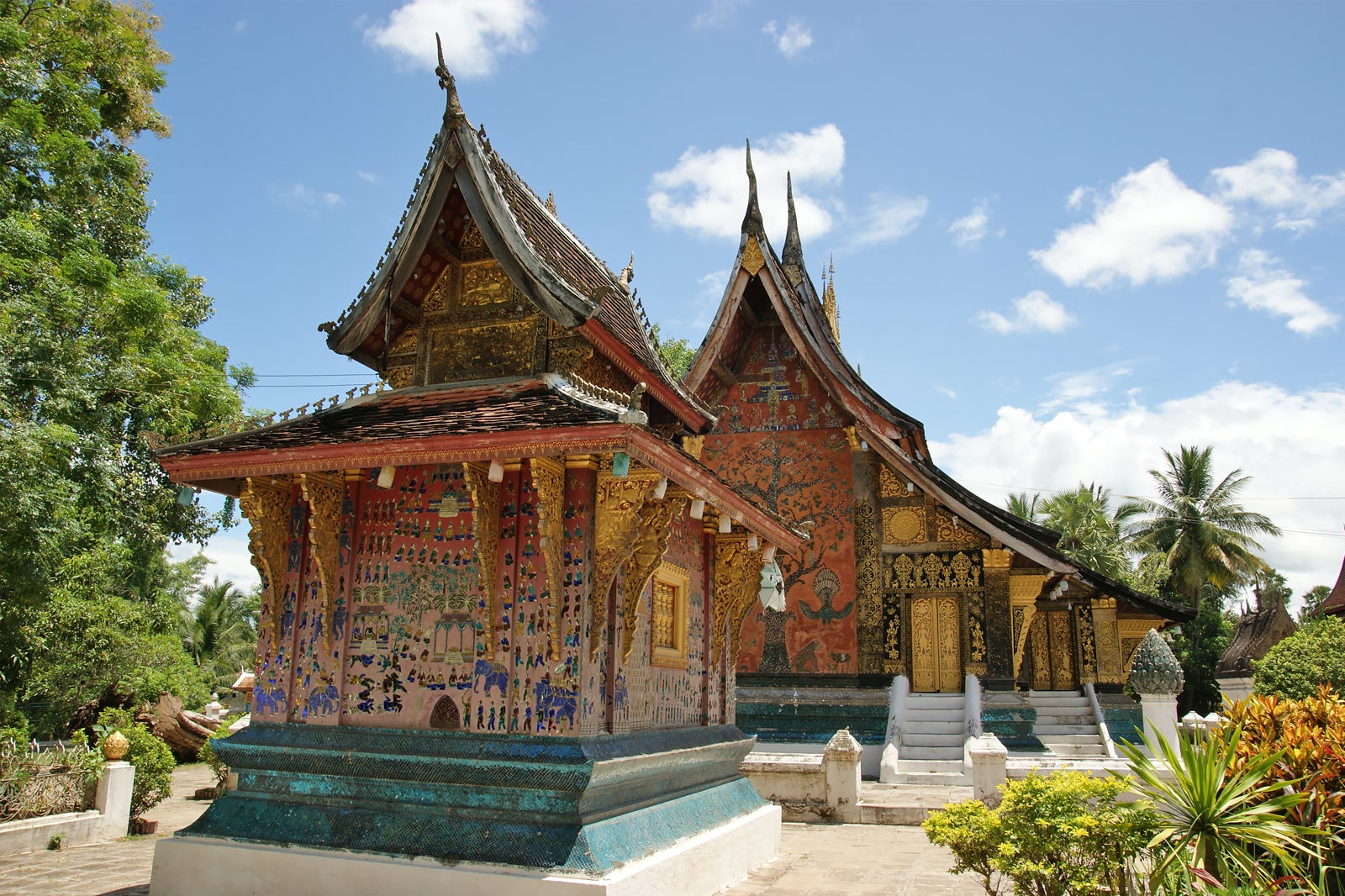 Wat Xieng Thong in Laos
Location: Khem Khong, Luang Prabang, Laos
Open: Daily from 6am to 6pm
Back to top