Romdeng Phnom Penh is set within a French colonial building on Phnom Penh's Street 174, where you can enjoy a wide range of authentic Khmer cuisine as well as shop for unique handicrafts for loved ones back home. Part of the non-profit Friends International program, Romdeng's staff consists of impoverished Cambodian youths who are trained in hospitality, food service, and management.
Romdeng Phnom Penh - one of the highlights of 16 Best Restaurants in Phnom Penh (Read all about Phnom Penh here)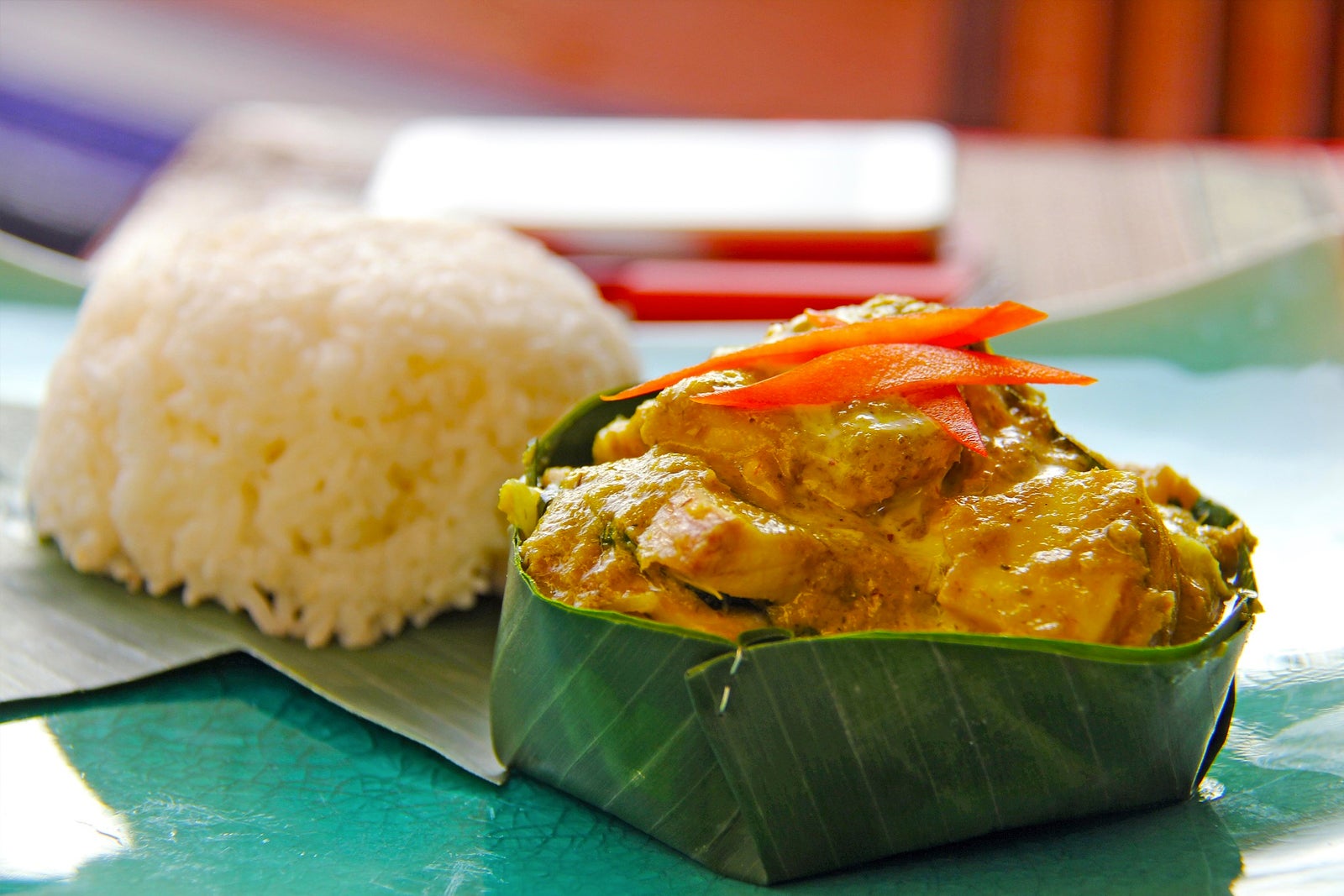 Romdeng Phnom Penh's interior is beautifully furnished with wooden tables and chairs, silk cushions, paintings, paper lanterns, and wooden carvings, all of which are handcrafted by the local students in training. The restaurant also features an outdoor pool and lush garden setting, where special events such as cocktail sessions and book launches are held regularly.
Romdeng Phnom Penh serves contemporary and country-style Khmer dishes from around US$3 upwards, including the famous fish amok, pomelo salad, tiger prawn curry, and stir-fried Kampot black pepper crab.
There's also a selection of insect-based delicacies for daring diners, such as crispy tarantula and stir-fried red tree ants with beef fillet and holy basil. For dessert, we highly recommend the coconut and pandan crepes, topped with young coconut, peanuts, and pineapple ice cream.
Romdeng Phnom Penh
Location: 74, Street 174, Phnom Penh, Cambodia
Open: Daily from 11am to 11pm
Phone: +855 92 219 565
Back to top