Samui vs Bali
10 Answers to Make the Right Vacation Choice
Even though Samui and Bali islands do not exactly play in the same league, they are both among the favorite vacation destinations in Southeast Asia. In this Go Guide, we've tried to compare these 2 islands through their pros and cons on a variety of key topics, such as beaches, hotels, food, culture, activities, and more.
This comparison should hopefully help you to make an educated choice on where your next vacation should be; Thailand or Indonesia, Samui or Bali? Let's start this Samui vs Bali fun fight: "To my left, the middleweight champion of Thailand's islands and the beach party paradise – Koh Samui! And to my right, the heavyweight champion of the backpacker world and surfer's heaven – Bali! Seconds out, round 1…"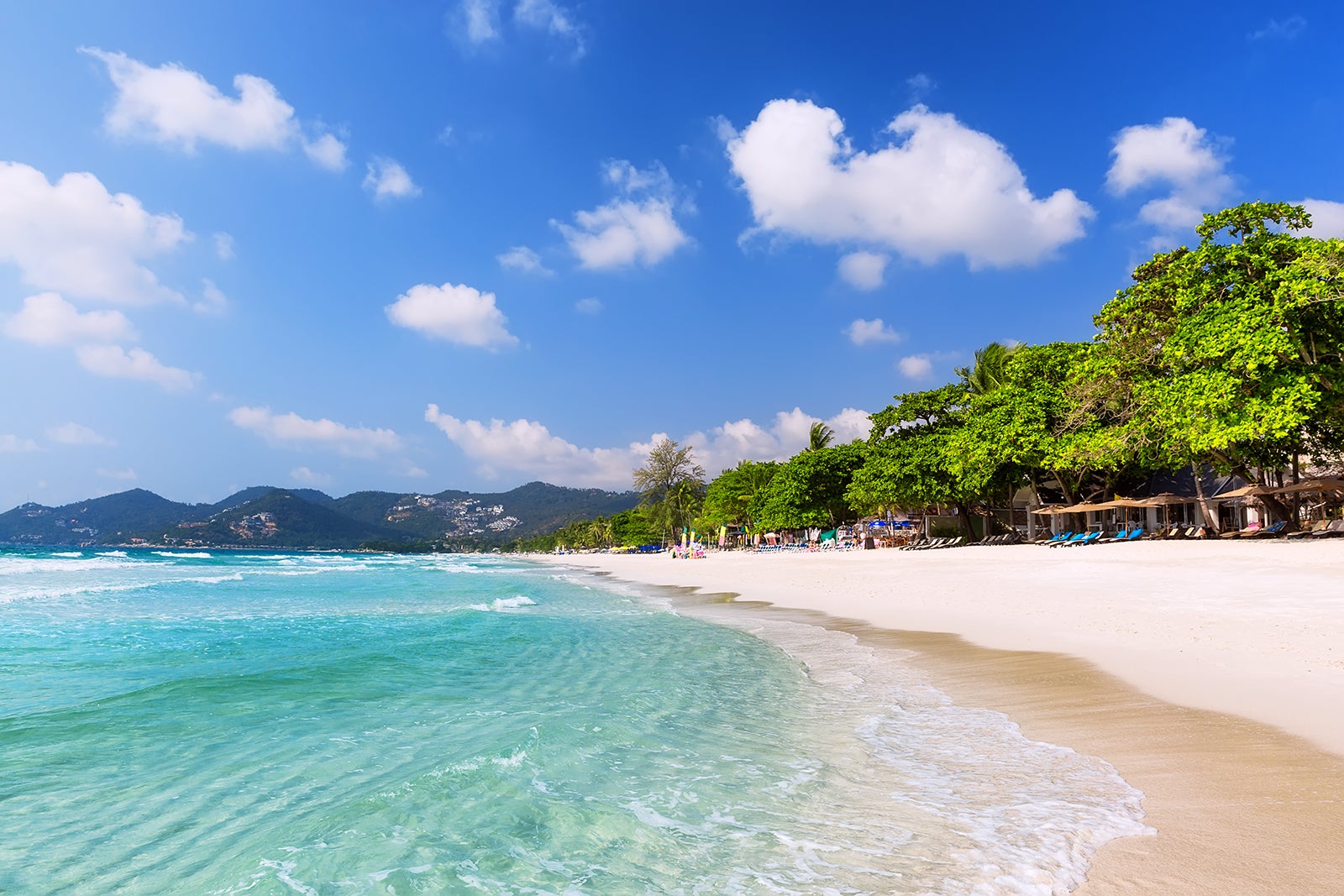 Samui: more swimmable
The beaches of Samui are beautiful and, most of the time, lapped by calm waters. The brief exception to this is during the low season, from September to November. From the busiest resort towns' beaches to the most remote strips of sand, picturesque scenes featuring white sand, coconut trees and turquoise waters are available all around Samui.
Bali: more for surfers
Beaches in Bali have a reputation for being hazardous for swimmers but are much more enjoyable for surfers. Due to its size, Bali offers a great diversity of beaches, with many different types of sand and water quality, which can make picking the right beach for your vacation a bit trickier in Bali than it is in Samui.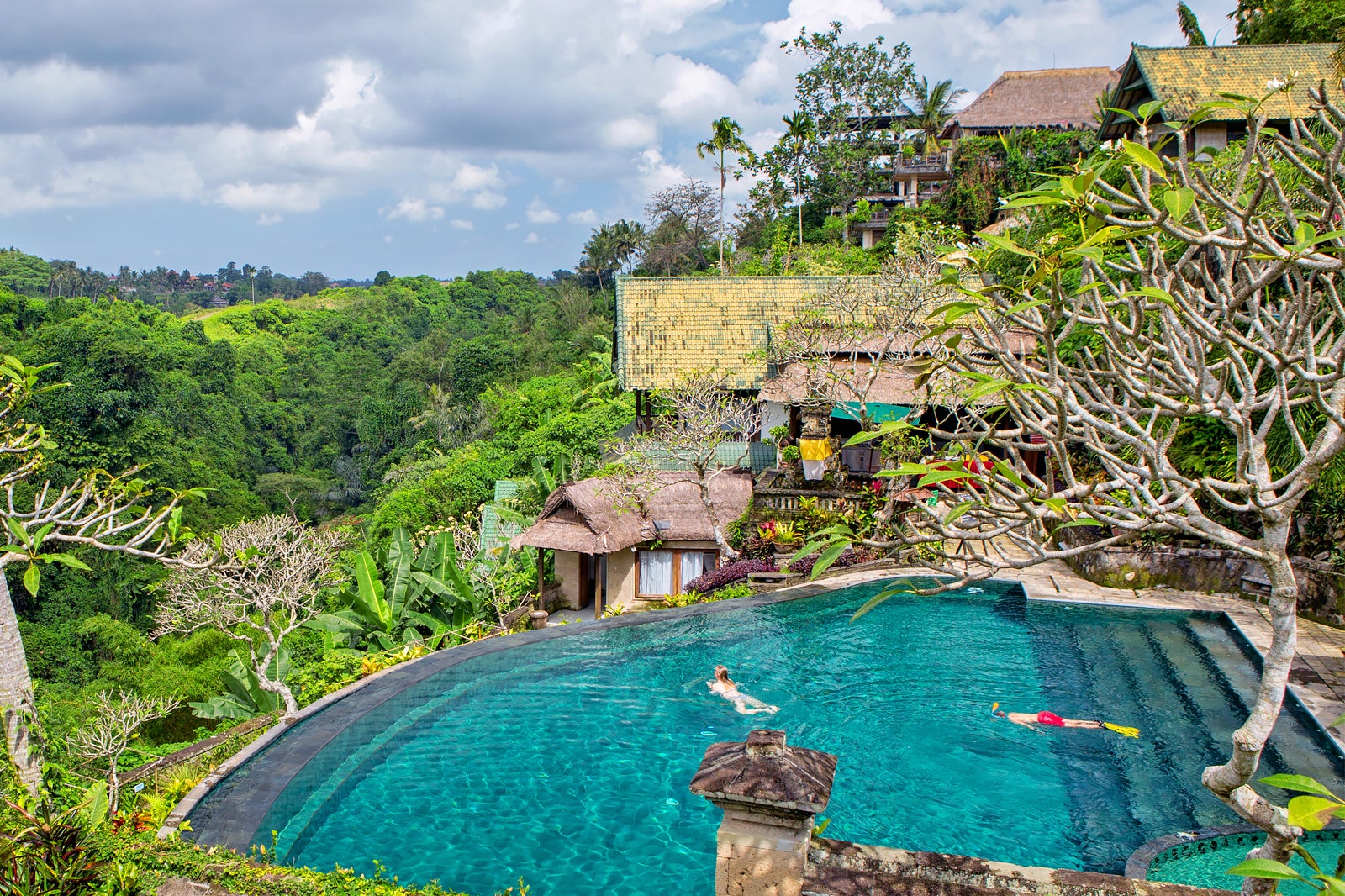 Samui: more beachfront
Samui is one of the destinations in southern Thailand that hosts the greatest choice of beachfront hotels and resorts. Whether you want to stay near the heart of the action in Chaweng or in the peaceful surroundings of Maenam, Lipa Noi, and Taling Ngam (to name just a few), you can easily find dozens of accommodations choices right on the beach for almost any types of budget.
Bali: more variety
As one of the prime destinations in Asia, Bali offers an astounding choice of accommodations options. You can obviously find beachfront hotels among the favorite hotels in Bali, but you also can find outstanding resorts in the mountainous and lush neighborhoods of the island, such as in Ubud or in the bustling urban environment of Seminyak.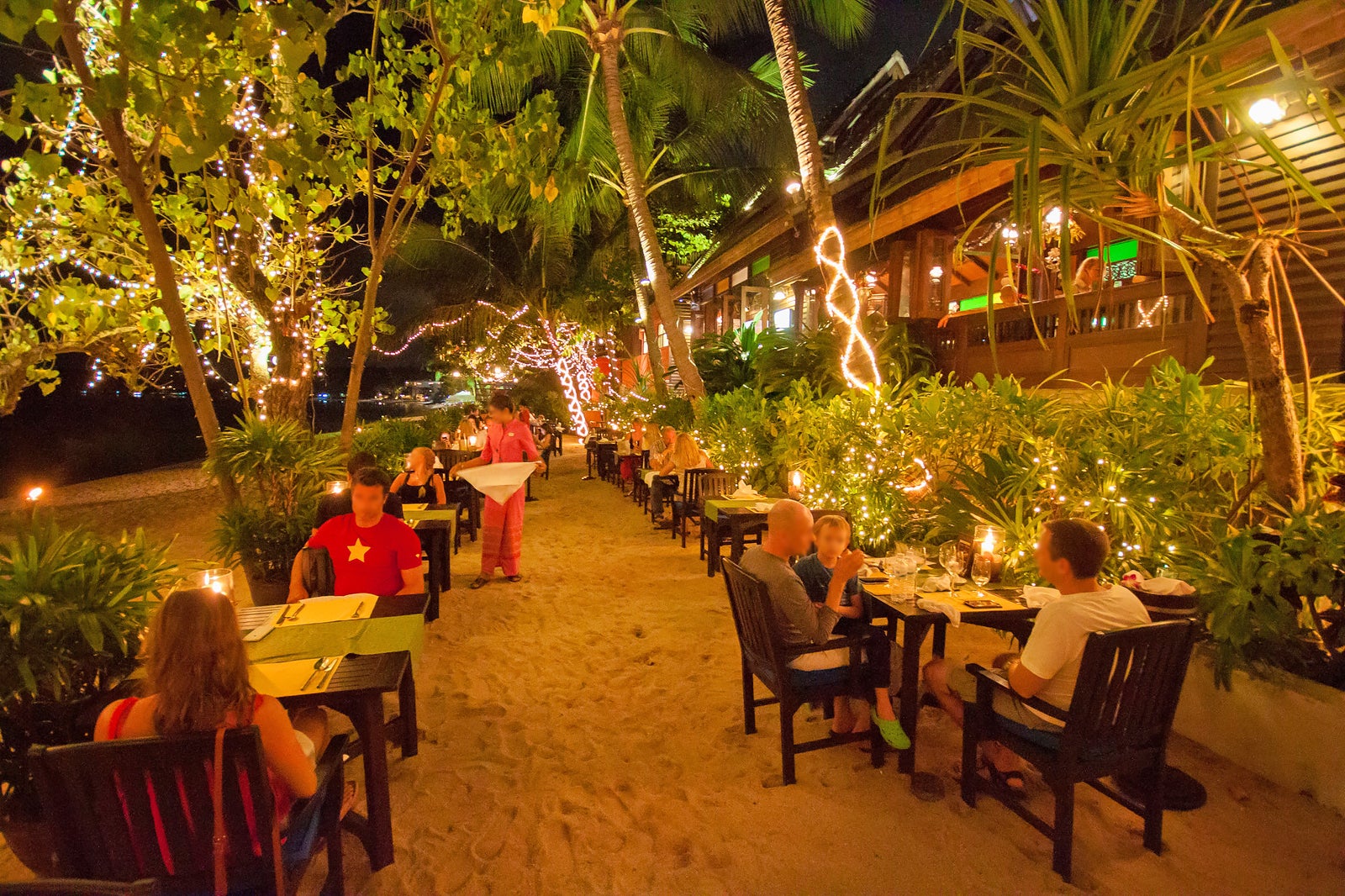 Samui: more casual
Samui has a rather casual dining scene that can suit any budget. Even though fine-dining restaurants can be found both in hotels and as standalone establishments, they're not especially abundant. Most of the restaurants in Samui aim at mid-range budget travelers, serving good-quality Thai and international cuisines.
Bali: more fine dining
Due to its popularity and size, Bali offers a remarkable choice of fine-dining opportunities. International chefs and 5-star restaurants serving innovative cuisine abound in the most sought-after resort towns of Bali, offering you top-notch gastronomic experiences at fair rates (compared to the price you would pay in Europe in the same type of restaurants). Besides this, you also find a lively scene of mid-range dining venues serving Indonesian and international fares at affordable rates.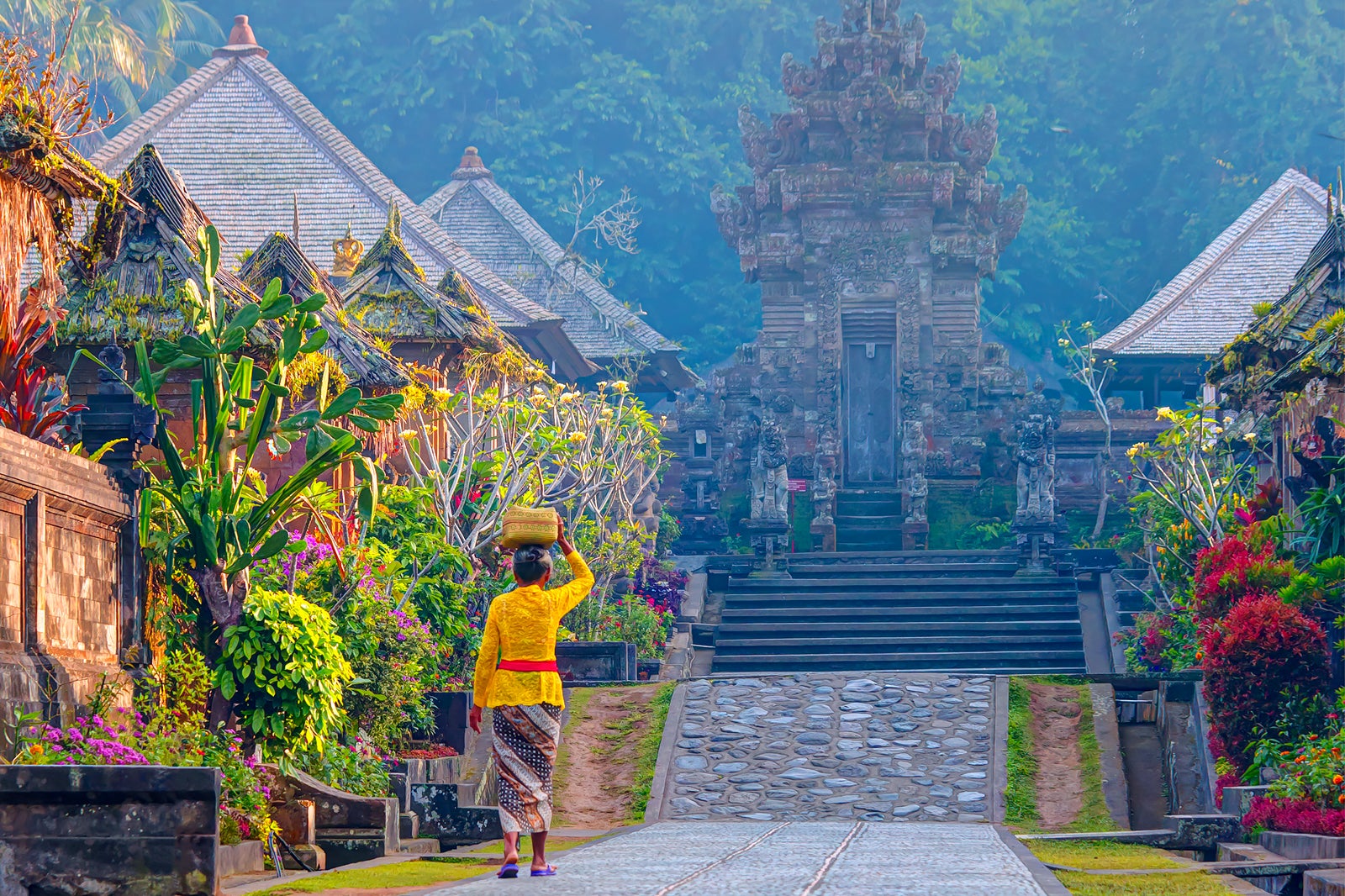 Samui: more discreet
Culture and religion are somewhat discreet in Samui. Large Buddhist temples such as Samui's Big Buddha and Wat Plai Laem are obviously part of the traditional Thai culture, but in Samui and Thailand in general, there are not many big cultural street processions or events, apart from Songkran and Loy Krathong. There are only a few religious vacations per year when alcohol cannot be bought – so-called "Buddha Days".
Bali: more cultural events
With over 80% of its population adhering to Agama Hindu Dharma – a religion blending Hinduism, Buddhism and animism – Bali abounds in cultural and religious festivals. Even on a small scale, festivals and ceremonies are held on many occasions throughout the year in the streets, on the beach or at temples.
Samui: more coastal
Samui features splendid coastal scenery. Most of the beaches have a postcard-like look and give photographers great opportunities. The mountainous central part of the island is covered with lush vegetation but is unfortunately rather difficult to access due to the lack of proper roads heading that way. Only a few hotels, restaurants and attractions are available on the hillsides. Viewpoints are therefore pretty scarce, but those there are tend to be conveniently located and easily enjoyed.
Bali: more panoramic
Bali offers a wide range of stunning scenery. With about 145 km of coastline featuring tall cliffs, long white- or black-sand beaches and small, undisturbed coves, Bali's seaside area already offers outstanding panoramas. The hinterland is as stunning as the coastline with its mountains, rice terraces, plains, waterfalls and rainforests offering astonishing tropical landscapes.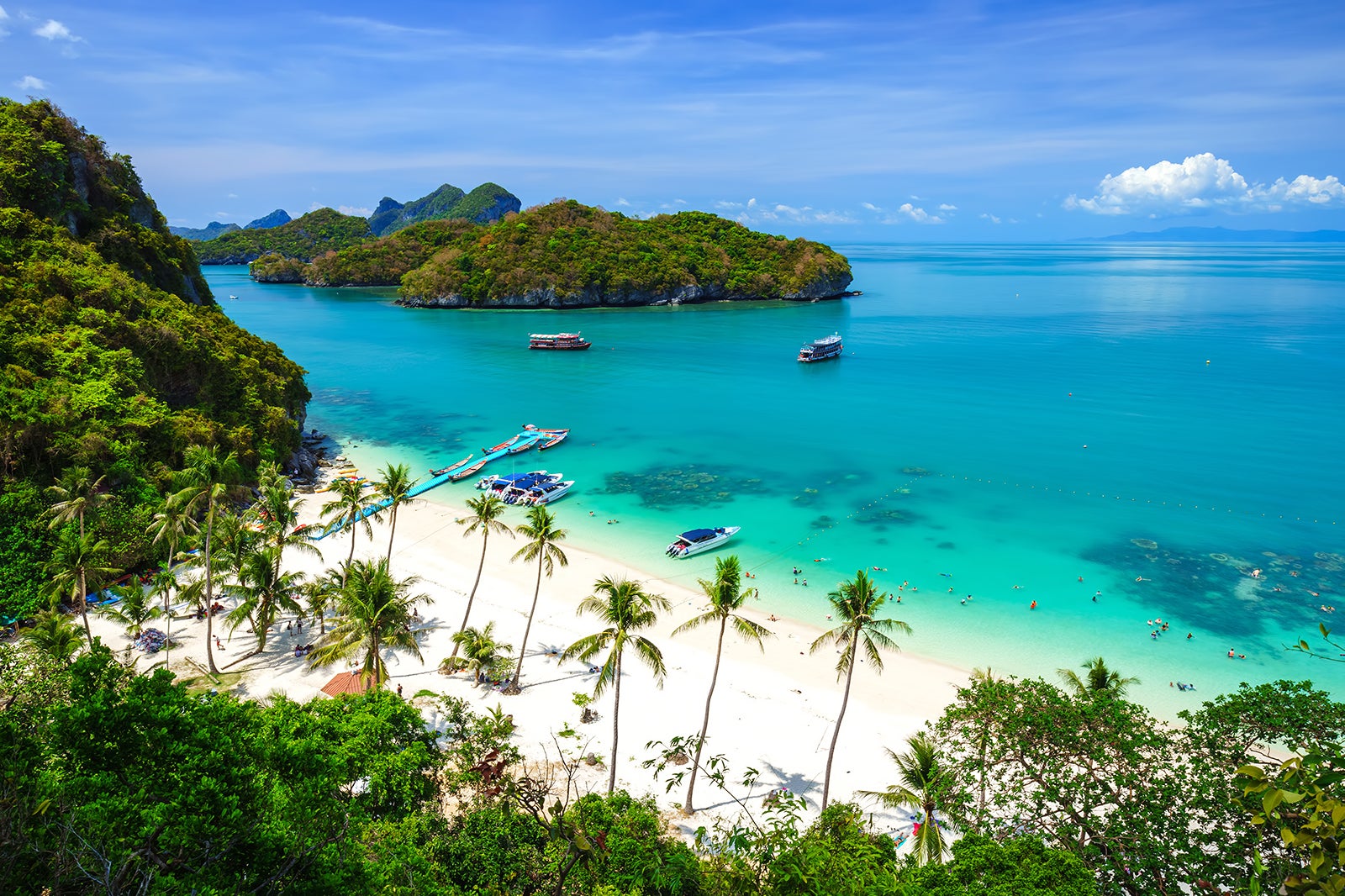 Samui: more developed
Island-hopping is one of the main activities in Samui. For snorkeling, scuba diving or simple sightseeing, the islands surrounding Samui offer a stunning playground. Ang Thong National Marine Park is perfect for sightseeing and sea kayaking and Koh Tao is very famous for its sublime underwater scenery. Last but not least, Koh Phangan is also a cool vacation destination and is world-famous for its full-moon parties.
Bali: more adventurous
Island-hopping is also possible in Bali but is not as easy as it is in Samui as, with Bali's sheer size, where you stay will have a noticeable impact. For instance, if you spend your vacation in Kuta – the prime destination in Bali – you can easily get to Nusa Lembongan, Nusa Penida and Nusa Ceningan. However, a day trip to the splendid Gili Islands, although possible, will require a long and tiring journey. Apart from Nusa Lembongan, which is a bit like Bali was several decades ago, the Gili Islands in neighboring Lombok are the only ones featuring more accommodations options.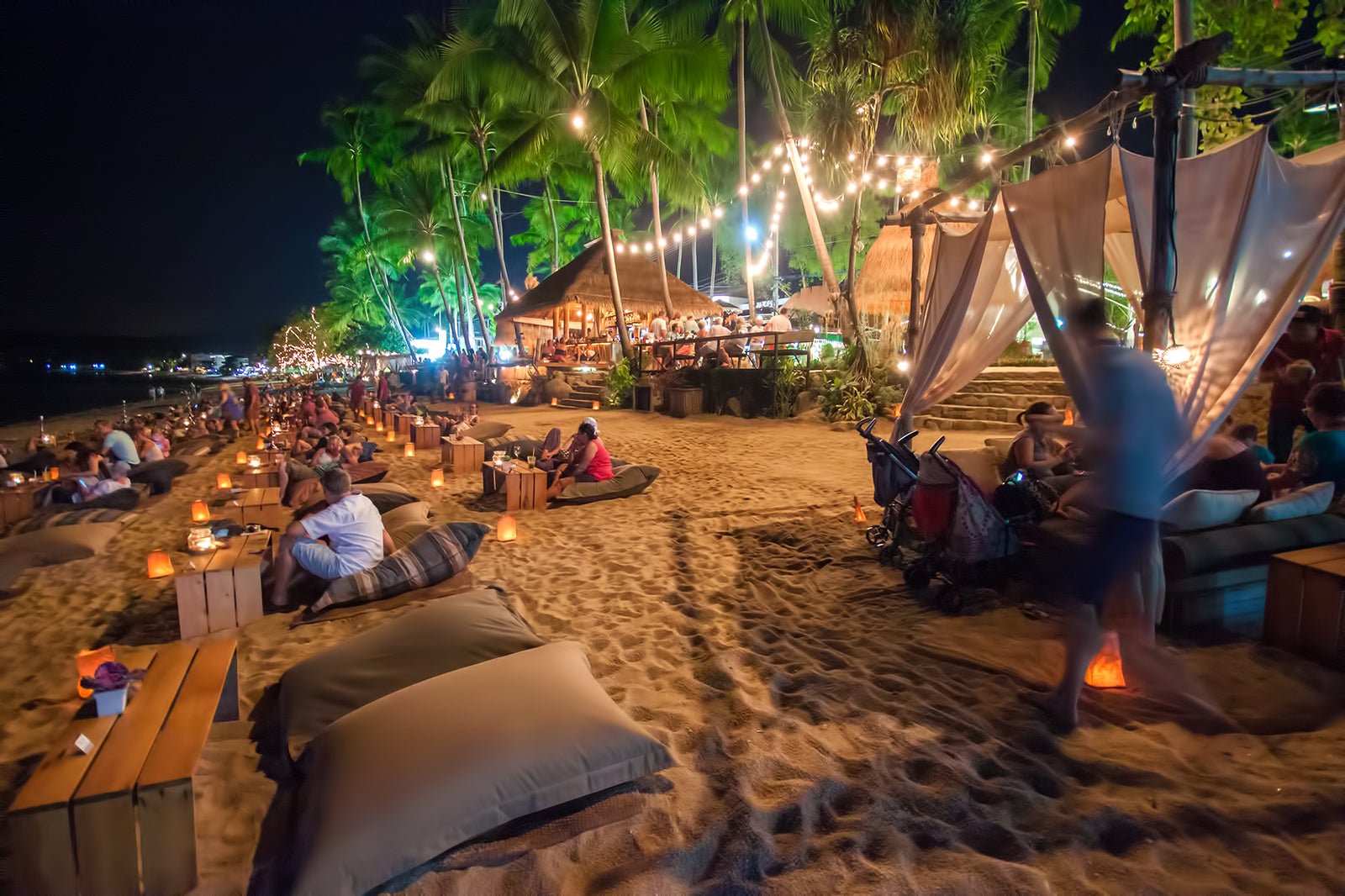 Samui: more beachside
Beachfront dining and partying are the trend in Samui. The island hosts a lively scene of beach clubs, where you can dance, drink and cruise until late with your toes in the sand. The neighboring Phangan Island is the destination of choice for partygoers. With full-moon parties held all year round on Haad Rin Beach and half- or black moon parties held nearby, you can get your fill of techno, electronic and other house music.
Bali: more big names
Bali has something of a hip and trendy feel when it comes to nightlife. The island is on the circuit of many world-famous DJs, who regularly perform in the most popular nightclubs there.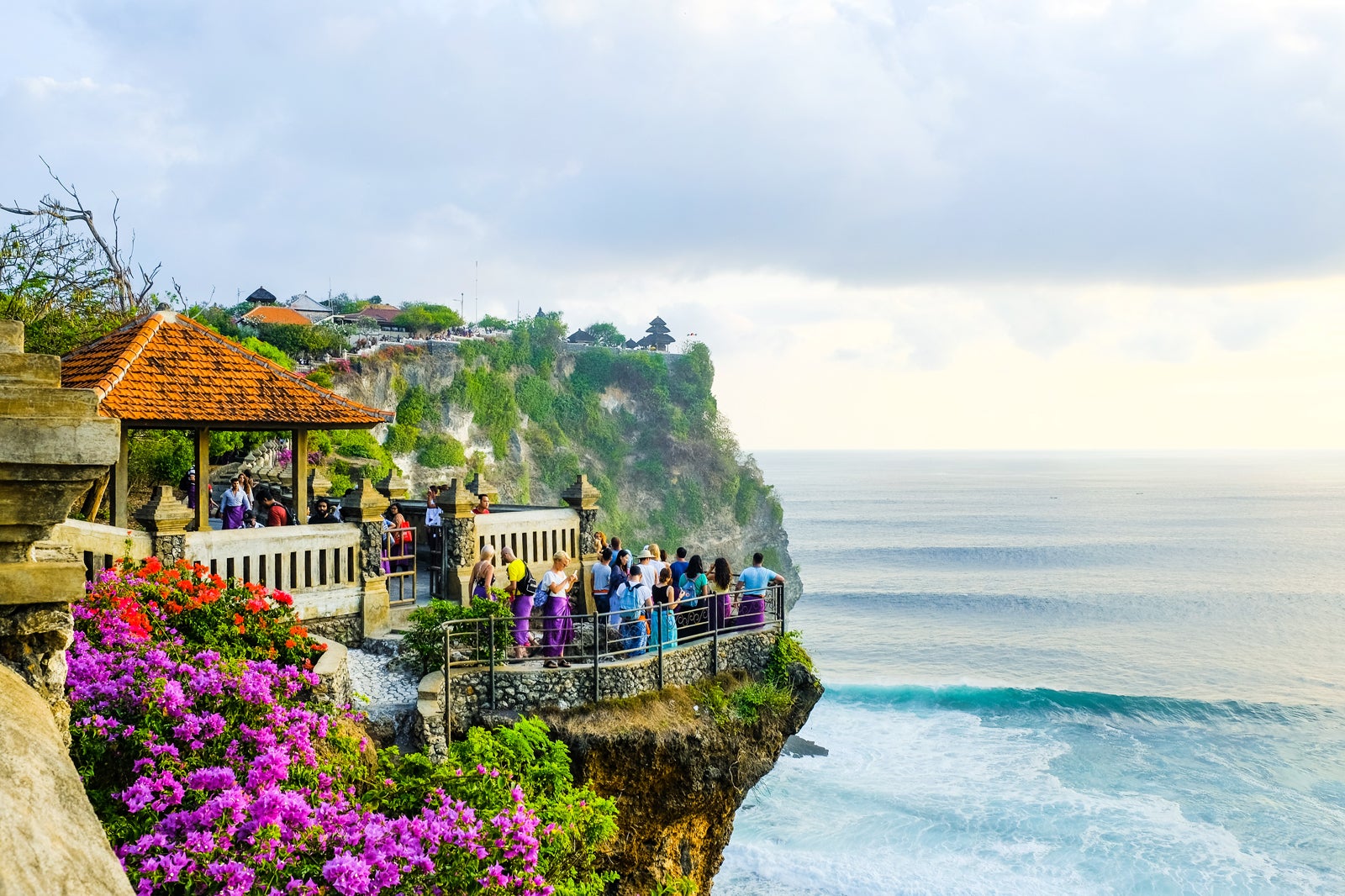 Samui: more commercial
The quiet tropical island of Samui has changed a lot since the '70s. The development of tourism has certainly had many positive effects, creating better infrastructures such as roads, hospitals and public transportation. It also means that visitors have more modern western amenities to enjoy, including shopping malls and international-standard attractions. The slight downside is that the island loses some of its traditional charms.
Bali: more cultural
Tradition and culture play very important roles in daily life in Bali. While the more popular destinations are showing signs of becoming heavily commercialised and westernised, the size of the island means that it is not as obvious as it is in smaller Samui. The buzzing resort towns are not that many and are certainly further from each other, leaving more space for the original culture to breathe in between.
Samui: more cheap stuff
Despite the opening of its first contemporary shopping mall – Central Festival Samui – in 2014, the island has not yet become a trendy shopping destination. A few chic fashion boutiques and cool handicraft shops are available, but the most interesting shopping options are at the weekly Walking Streets. These open-air night markets allow you to find a wide variety of cheap goods, including T-shirts and souvenirs.
Bali: more handicraft
Art markets and handicrafts are the most interesting parts of Bali shopping scene. Ubud is one of the most important destinations in that domain, but handcrafted goods and their creators can be found all around the island. Once again, the strong and influential cultural atmosphere of Bali is at the heart of this significant aspect of the shopping scene.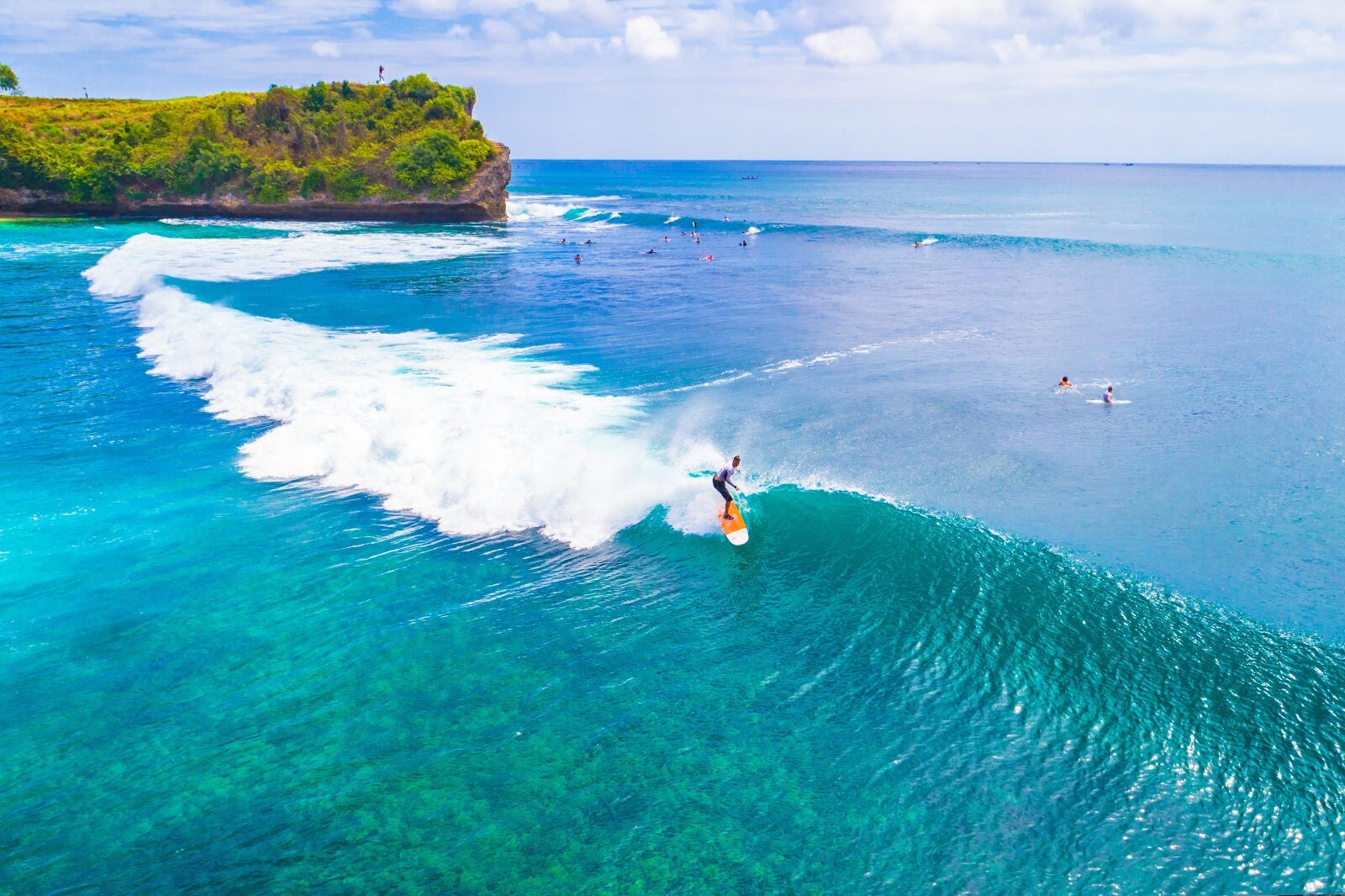 Due to the difference in currency exchange rates, Samui is more expensive than Bali. In recent years, you can get over 14,000 Indonesian Rupiah for 1 U.S. Dollar while you get only about 35 baht for the same amount.
Additionally, the cost of living in Bali is about half that of Samui. This will make a big difference to those traveling on a budget, but those seeking a more luxurious experience will find the difference between the 2 destinations far slimmer.
11
Conclusion: which is best?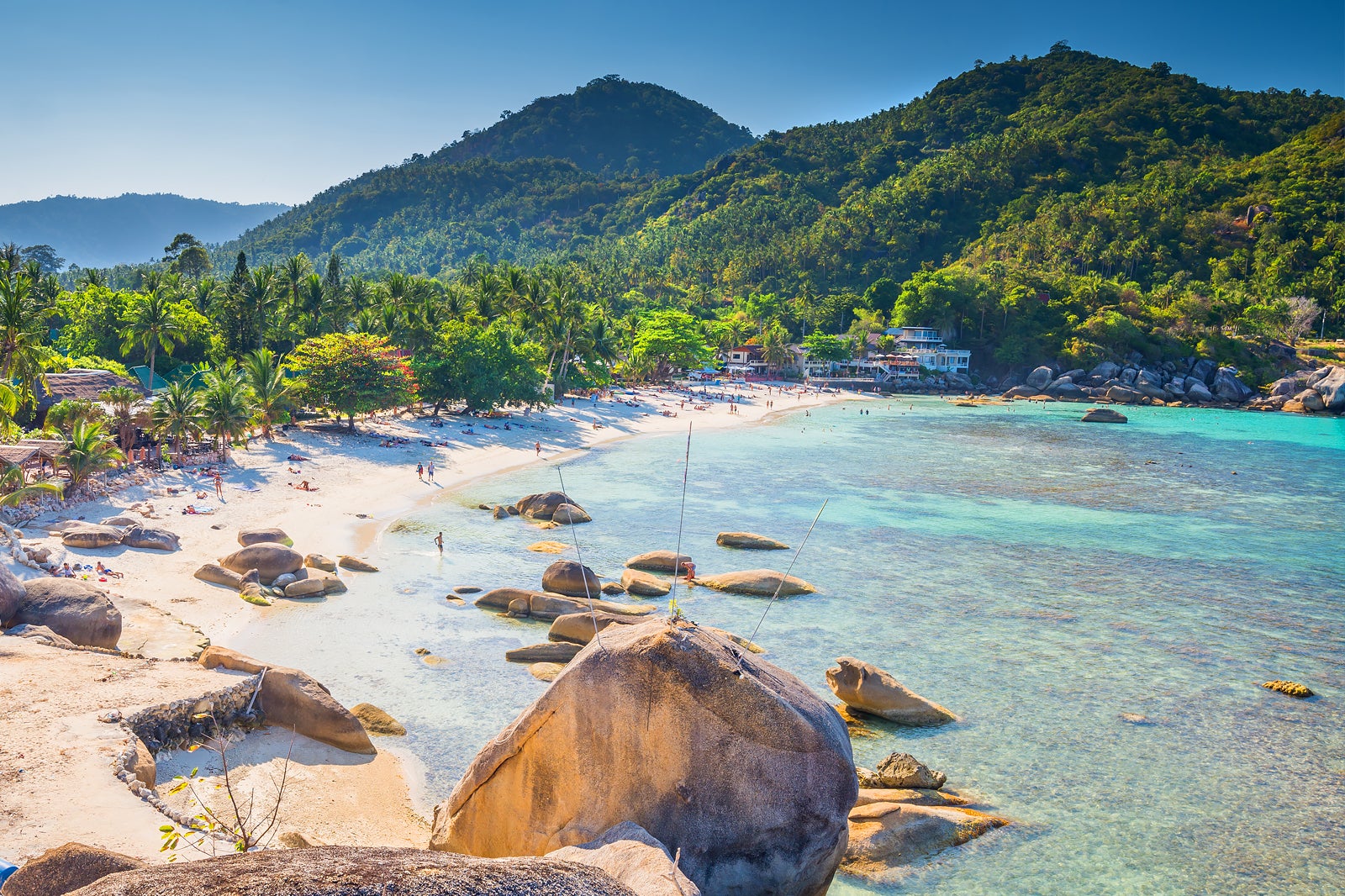 As Bali is almost 12 times larger than Koh Samui, so it's a bit like comparing David to Goliath. In spite of this, it's not possible to firmly say that one is better than the other. Both of them have wins and flaws. Bali is certainly more popular than Samui in terms of visitor numbers, though that does not automatically mean that it will be best for you.
Generally speaking, Koh Samui suits those seeking a relaxing beach vacation, with amazing partying opportunities and western-style facilities. While this experience is, to a certain extent, also available in Bali, the Indonesian island's size becomes a hindrance, making Samui the more convenient choice. By contrast, Bali is well-suited to those who want a fun-filled vacation in a beautiful destination with a vibrant culture.
Back to top