Gatlinburg Travel Essentials
Useful Information to Help You Start Your Trip to Gatlinburg
Our Gatlinburg Travel Essentials lays out the essential information you need to help you plan your trip to one of the most popular destinations in Tennessee, USA. No matter how frequently you travel, some questions will always need answers: What's the weather like? How can I get from McGhee Tyson Airport to my hotel? What currency and type of plug do I need?
We have all these answers plus other basic info about the best time to go, getting there, getting around, and a few useful travel tips. You'll also learn about the most popular landmarks in Gatlinburg such as the Gatlinburg Space Needle, Cades Cove, and the Historic Ogle Cabin. It's all compiled in this Gatlinburg Travel Essentials. After going through this short and easy-to-read guide, you'll be a little more prepared to start your trip to Gatlinburg, TN.
1
When is the best time to travel to Gatlinburg?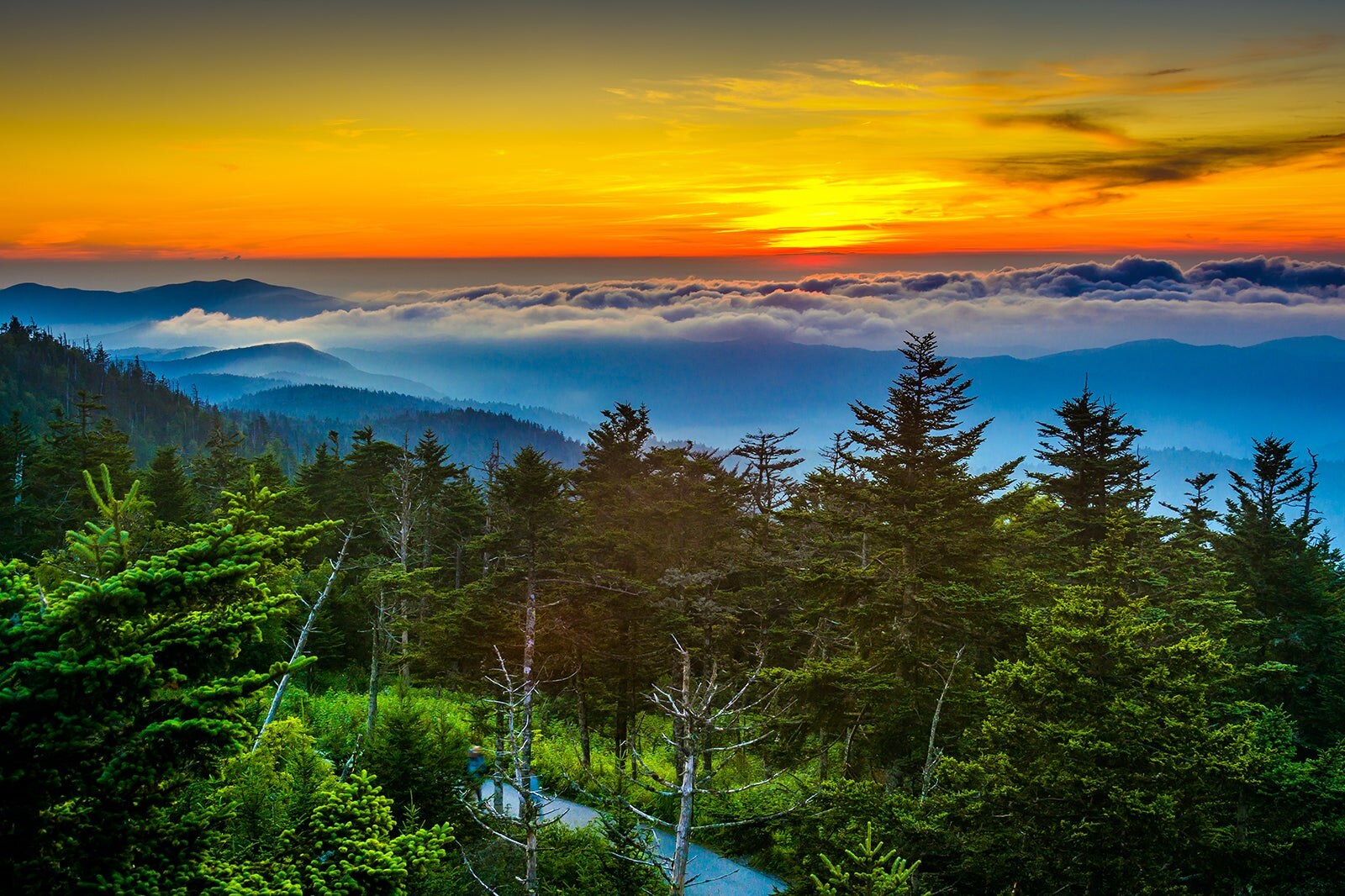 Gatlinburg has a humid continental climate with mild winters and hot summers. Average temperatures range between 36°F in January and 74°F in August.
Rain falls evenly throughout the year. You can expect around 12 rainy days per month between December and July and 9 wet days per month from August to November.
Summer is both the warmest time of the year and the busiest season in Gatlinburg. The Christmas vacation also draws many visitors.
Although not as warm as summer, the March–May and September–November periods are the best times visit Gatlinburg. Spring and autumn allow you to enjoy outdoor activities and to have fun at the theme parks in the area. These periods also usually feature smaller crowds and offer better hotel rates.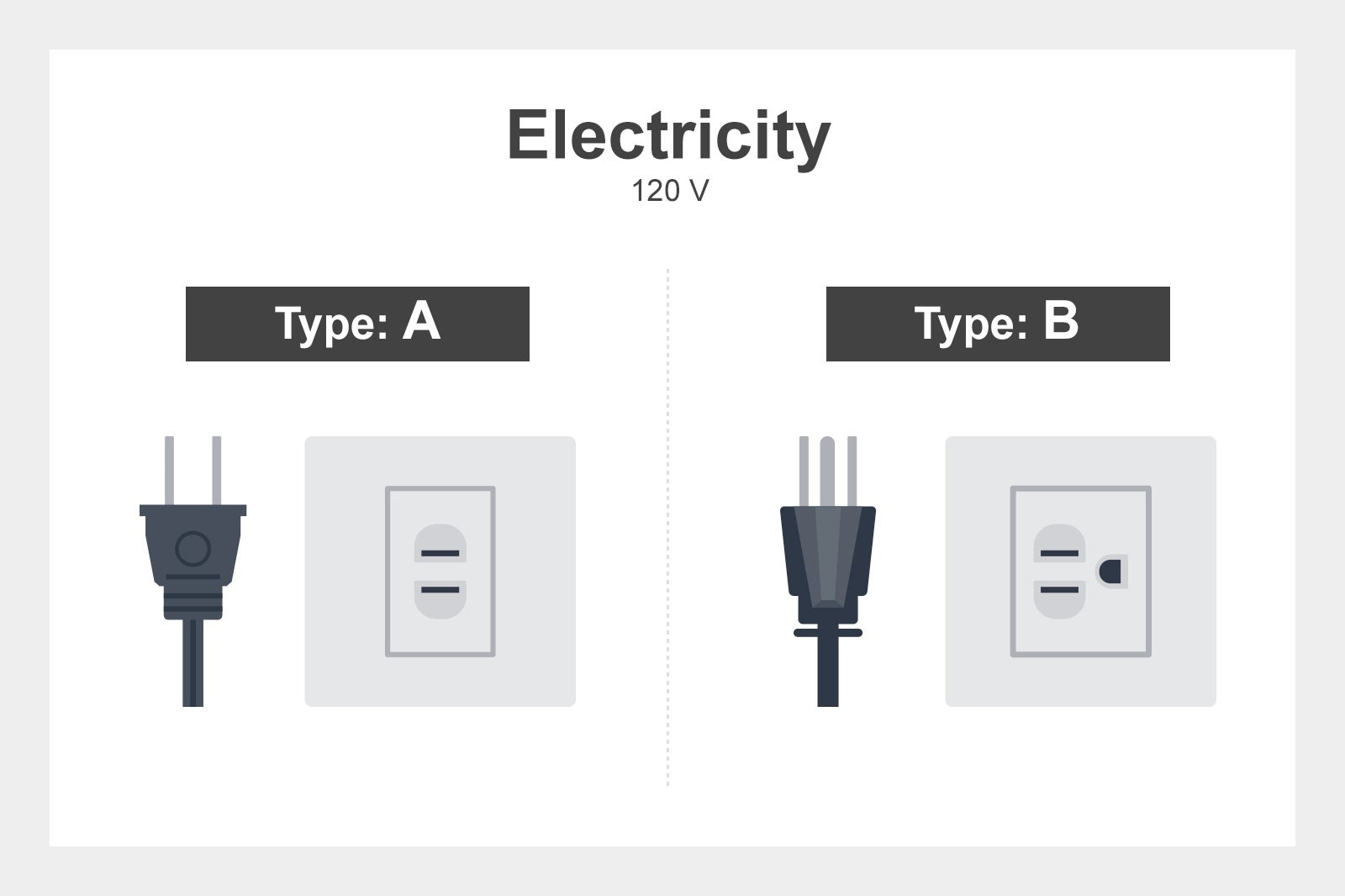 Plug type: A and B
Electricity: 120 V
Currency: United States Dollar (U.S.$)
International dialing code: +1 865
Emergency telephone number: 911
3
How to get to my hotel in Gatlinburg?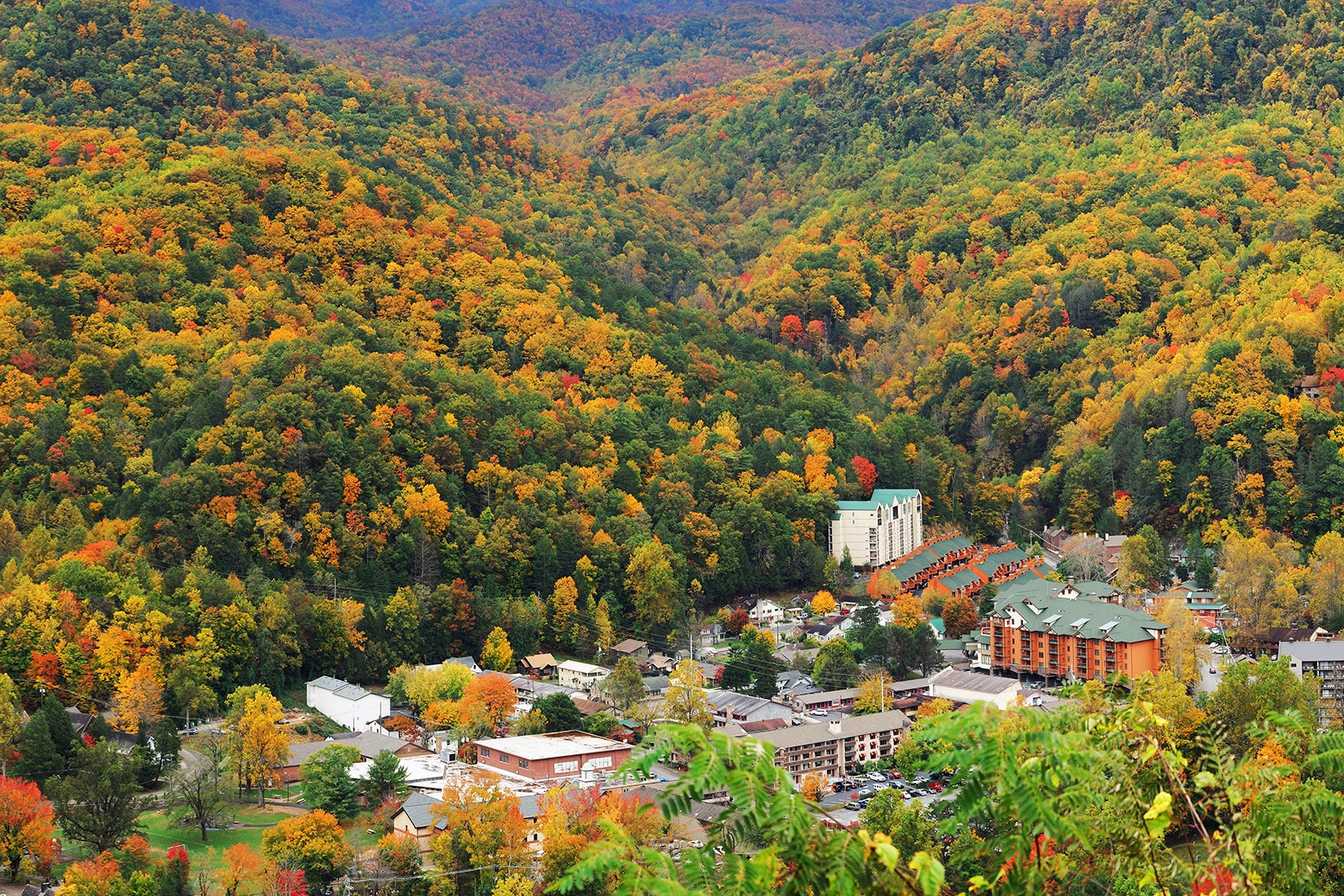 The main airport for getting into Gatlinburg is McGhee Tyson Airport (TYS) in Knoxville. It's a domestic airport served by many international airports throughout the country. There's also the Gatlinburg-Pigeon Forge Airport (GKT), which is a civil airport mostly served by small aircraft.
Amtrak trains do not serve the state of Tennessee, but you can get to Gatlinburg by bus. The Greyhound bus station is, like the airport, found in Knoxville.
McGhee Tyson Airport (TYS)
McGhee Tyson Airport is 10 miles south of downtown Knoxville, and 28 miles west-northwest of Gatlinburg. Despite its small size, this domestic airport is home to an excellent choice of dining and shopping options. Free Wi-Fi is available terminal wide.
Driving time from the airport to Gatlinburg is about 65 minutes. Ground transportation that can take you to Gatlinburg, depending on your budget, are as follows:
You can book a light plane to fly to Gatlinburg/Pigeon Forge Airport.
There are a dozen licensed taxi cab companies at the airport. You can find them outside the baggage claim area.
The Uber and Lyft pick-up area is outside, on the lower level of the terminal. Simply follow the signs to get there.
From Hertz to Budget, a handful of major automobile rental agencies are available at McGhee Tyson Airport. Their desks are near the baggage claim area.
If you fly to Gatlinburg/Pigeon Forge Airport, transportation services at hand to get to your hotel include taxi cabs, automobile rentals, and limo services.
Knoxville Greyhound bus station
The Greyhound bus station is on East Magnolia Avenue, just north of downtown Knoxville. To continue your journey toward Gatlinburg, you can rent a automobile a few hundred meters south of the bus station, grab a taxi cab or use ridesharing apps.
There's no direct public bus route from Knoxville to Gatlinburg. The best you can do to save money for your transfer is to take the line 41 bus to Mountain Grove SB before Majestic Grove, then take a taxi cab to Gatlinburg.
4
How to get around Gatlinburg?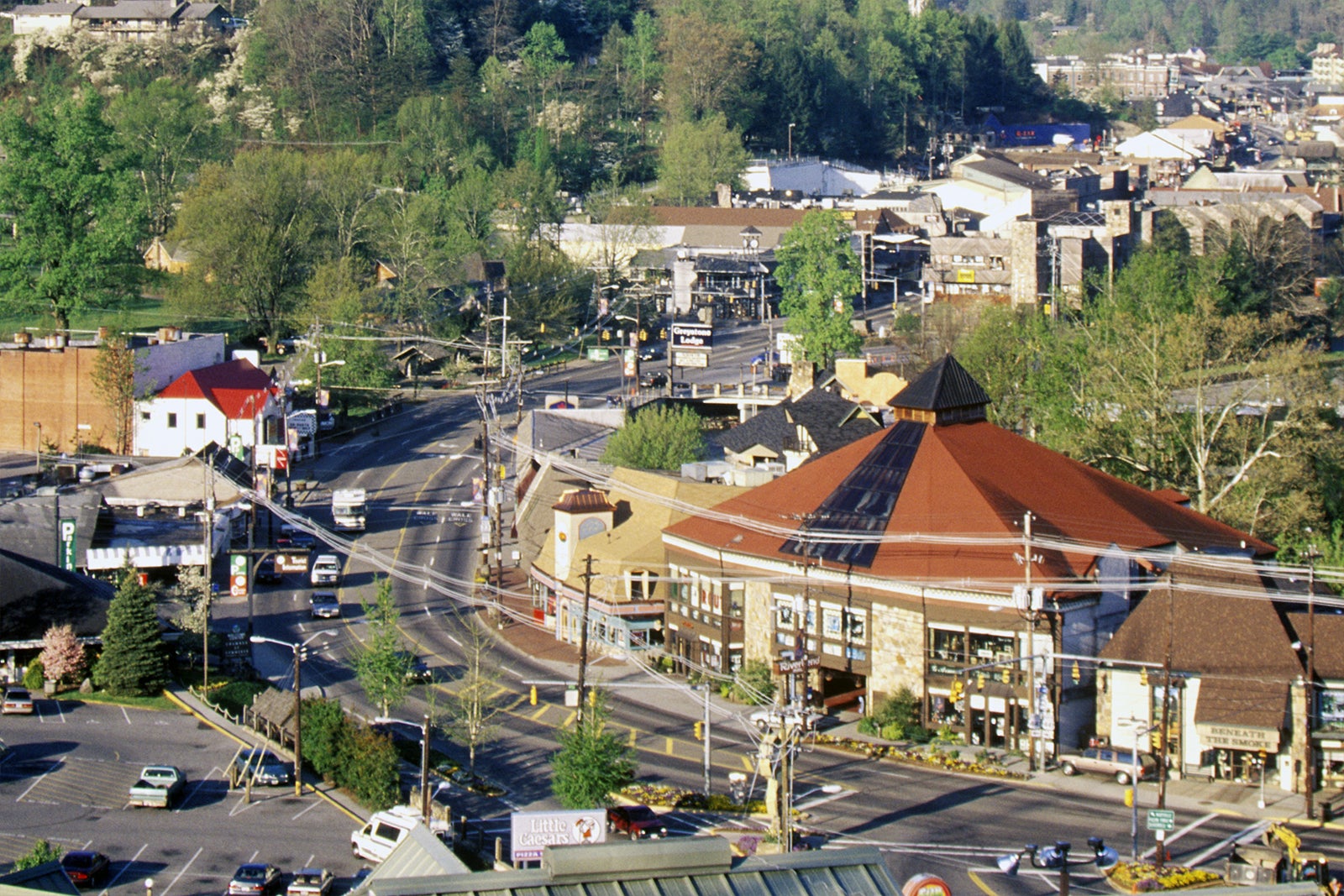 Travel tips
Walking is the best way of exploring Gatlinburg's city centre. Along the Parkway, you'll find a large range of entertainment places such as Gatlinburg Space Needle, Ripley's Aquarium of the Smokies, and many other places of interest. There's also an astounding choice of dining, shopping, and nightlife entertainment options. The River Walk along Little Pigeon River also offers a very pleasant, easy stroll.
Beyond downtown, the options for exploring Gatlinburg and its surrounding neighborhoods include trolley, taxi cab, and automobile rentals.
How does the trolley system work?
Gatlinburg Mass Transit is among the largest rural transit systems in the state of Tennessee. It's the cheapest way to get around. Established in 1980, the service runs 20 trolleys, covering almost 50 miles on 7 routes in and around Gatlinburg. The system features over 100 stops and is linked to Pigeon Forge and Sevierville.
Trolleys operating schedules vary by season:
Between May and October: from 8.30 am through midnight
March–April and on winter weekends: from 10.30 am to 10 pm
November–February: weekdays from 10.30 am to 6 pm
Oneway tickets and all-day passes are available. You can buy single tickets on the trolley, while day passes are available at the Gatlinburg Welcome Center and Mass Transit Center, right next to Ripley's Aquarium of the Smokies.
Taking a taxi cab in Gatlinburg
You'll easily find taxi cabs in Gatlinburg. Available are Funkmaster V's Uptown Cabs of Renown (+1 865-384-7589), Mountain View Taxi cab (+1 865-809-9186), Benz-Taxi (+1 865-202-0690), and many more. You can also often find taxi stands in front of hotels and major attractions.
The usual tipping for taxi cabs is around 15-20% of the fare. Most taxi cab drivers accept credit cards, sometimes reluctantly. Note that, price-wise, a taxi cab is not the most recommended choice for getting around Gatlinburg. Both Uber and Lyft rideshare services are available.
Renting a automobile in Gatlinburg
Renting a automobile is a good option if you plan to visit the many natural attractions and national parks around Gatlinburg. Some places are unreachable by trolley.
If you haven't already rented a vehicle at the airport or in Knoxville, many automobile rental companies, most of them local, offer jeeps, scooters, and big bikes ready for you to explore the city and the Smoky Mountains.
5
What are the main annual events in Gatlinburg?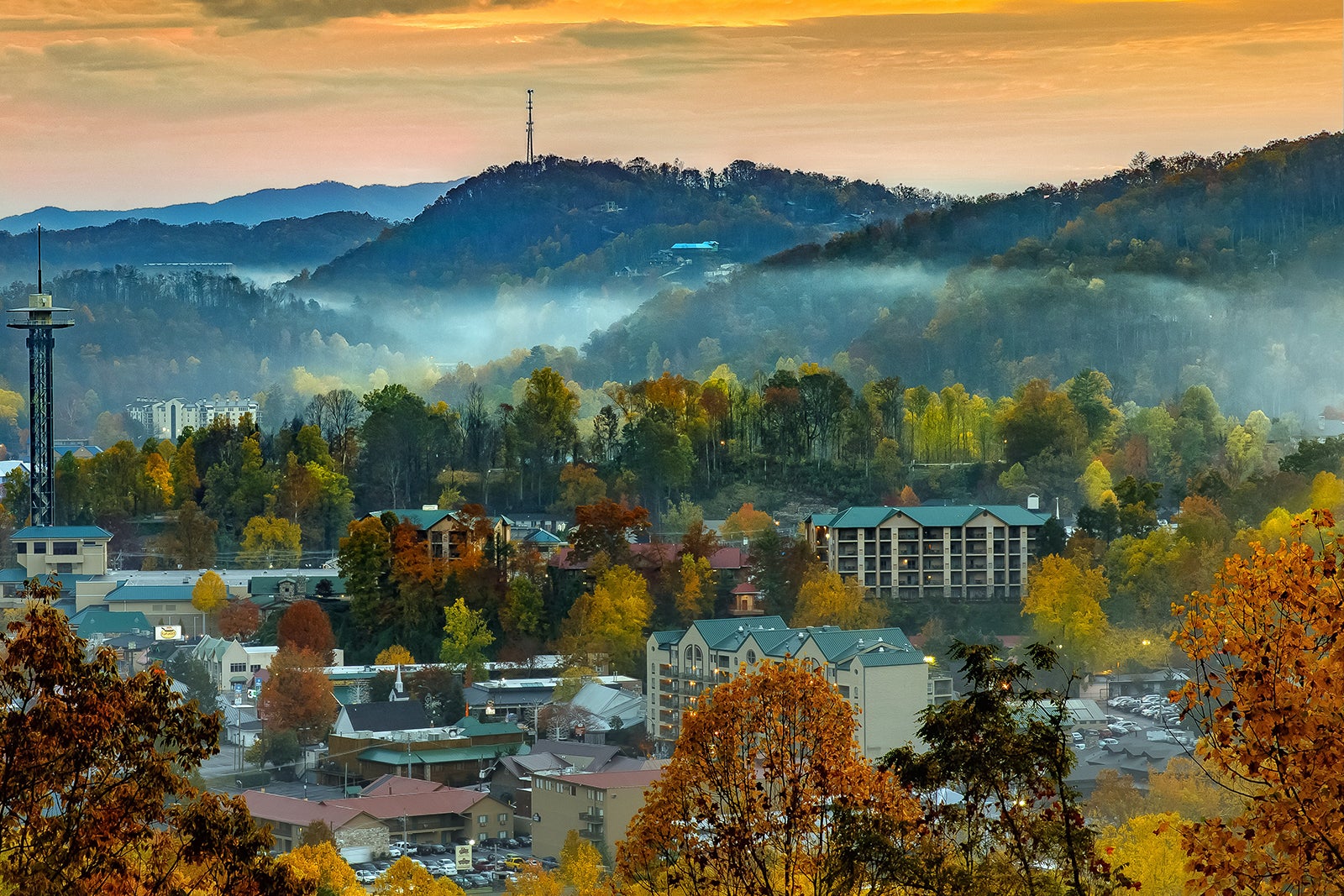 Gatlinburg Craftsmen's Fair
July and October
Held twice a year, this craftsmen's fair features 200 booths showcasing North American artisans' and craftsmen's skill and talent. From leather to pottery to jewelry, it's a celebration of handmade products.
Where: Gatlinburg Convention Center
Festival of Nations at Dollywood
March
The major entertainment center in nearby Pigeon Forge hosts an annual multi-cultural event featuring highlights from all around the world. This family-friendly festival lets you discover various cultures through colorful stage performances and delicious food.
Where: Dollywood Park, Pigeon Forge
Bloomin' Barbecue and Bluegrass Festival
May
This homey festival blends foot-tapping bluegrass music and yummy barbecued meats. BBQ cook teams from all around the country and first-class musicians give you a taste of the true, traditional American way of life.
Where: Downtown Sevierville
6
What are the main landmarks in Gatlinburg?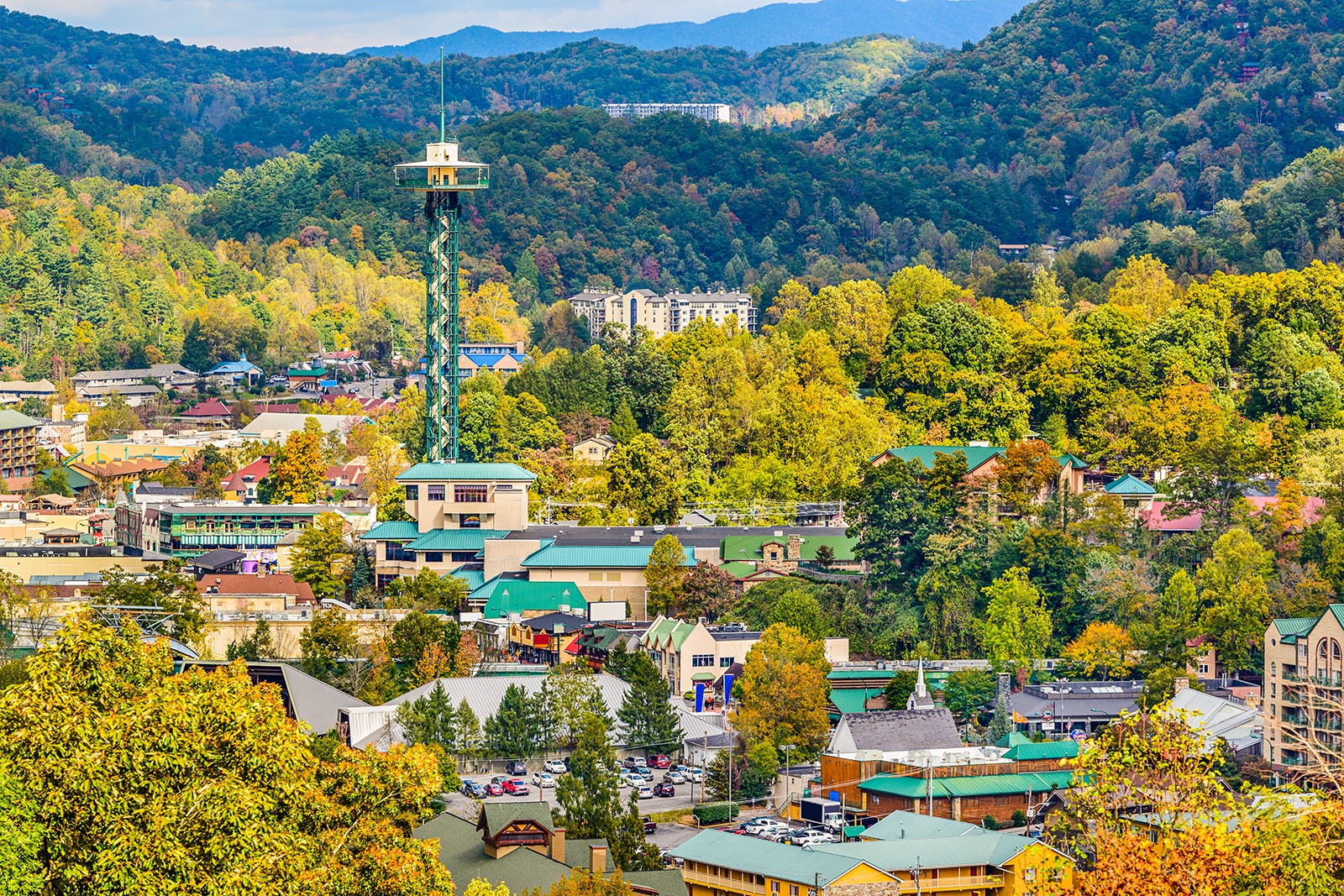 Gatlinburg Space Needle
A 410-ft-high tower that offers a panoramic view of Gatlinburg and the Smoky Mountains. Located in the town center, it features an observation deck, a video arcade, and a pizzeria.
Cades Cove
A remote valley 20 miles west of Gatlinburg, part of the Great Smoky Mountains National Park. It features early 18th-century settlements and abundant wildlife throughout a splendid natural environment.
Historic Ogle Cabin
This historic cabin dates back to the late 1880s and is 3 miles southeast of Gatlinburg. Alongside the cabin, it features a barn and a tub mill. It's a great witness of the settlers' rough conditions of life.
Elkmont Ghost Town
Get goosebumps by visiting the 19 restored historical houses 6 miles southeast of Gatlinburg. Founded in the 1840s, the town was abandoned in 1934, after the establishment of the Great Smoky Mountains National Park.
Back to top