8 Best New York Shopping Areas
Where to Shop and What to Buy in New York
New York is a city littered with shops for all tastes and temperaments. Whether you love scouring levels of department stores or sifting through vintage shops for bargain pieces, the diverse neighborhoods of this city will satiate your shopping desires. Whilst New York streets can get hectic and cramped, the range of shopping that the city offers more than makes up for the mayhem.
The list below is a comprehensive guide to neighborhoods within the famed island of Manhattan as well as within the ever-trendy Brooklyn. Shop by area or by theme and try your hardest to spend wisely.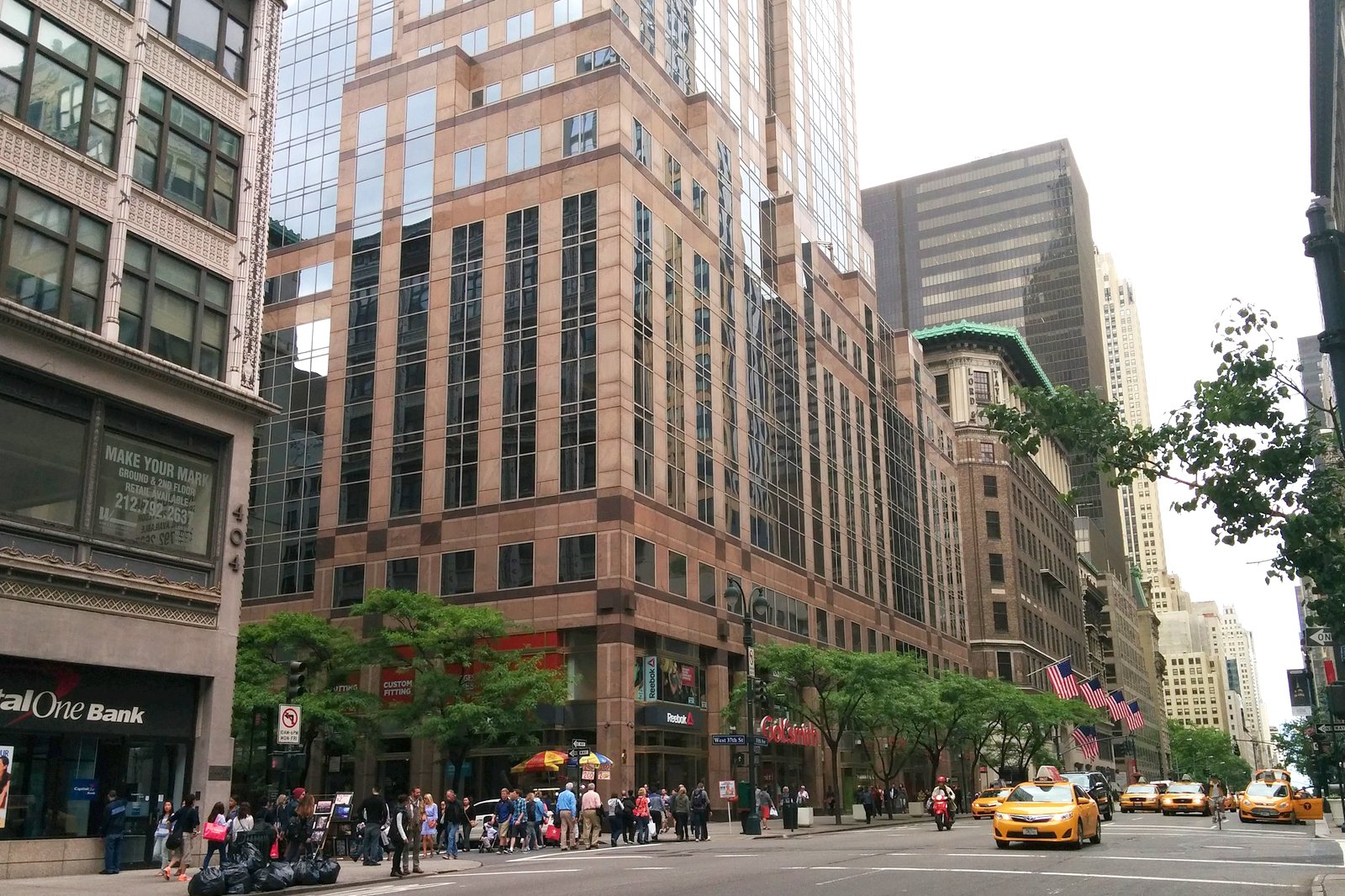 Upper East Side
For luxury lovers
The Upper East Side is well-known for its wealthy residents and upscale high-rises. Following close behind are the strings of designer shops and high-end department stores on the world-famous Madison Avenue. Think Louis Vuitton, Tiffany and Co., Prada, Valentino and many more, they have it. Though it may be a shopping spot for those willing to splurge, a wander down Madison Avenue allows for a true New York window shopping experience.
With each turn of the season, department stores like Saks Fifth Avenue, Barney's and Bergdorf Goodman will update their windows with lavish displays – which attract thousands of people each year. A little tip – the further uptown you walk, the pricier the stores.
Location: Upper East Side, New York, NY, USA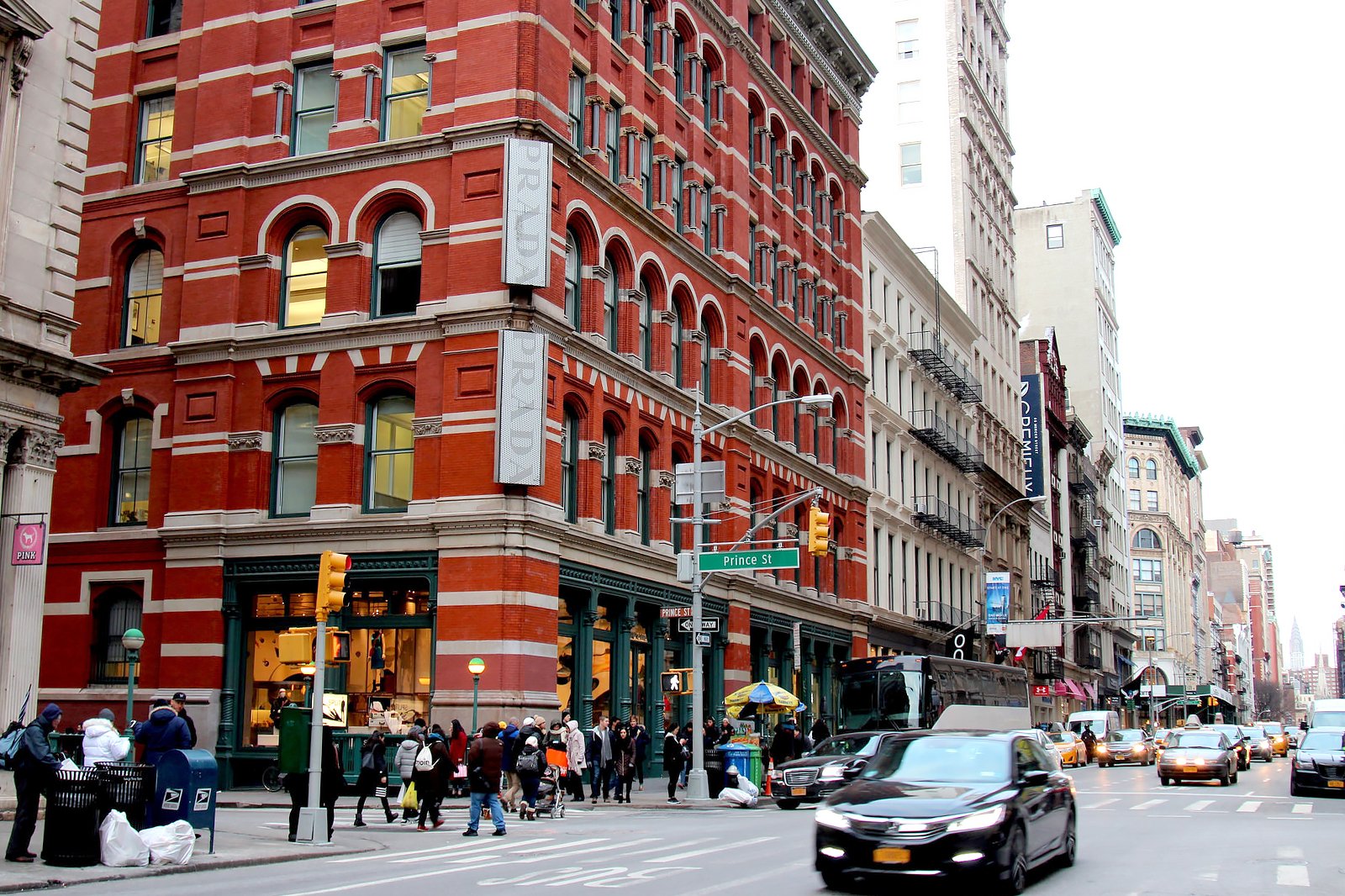 SoHo, abbreviated from South of Houston Street, is an energetic neighborhood filled with trendy shops and cafes – all worthy of an Instagram post. The area has a decent mixture of all types: fast fashion brands like Zara, international brands like Taschen and mainstream finds like Levi's. It's a neighborhood ideal for those who like to explore by foot, and certainly a lot less crowded than Madison Avenue. What stands out the most in SoHo, in terms of shopping, is its cluster of cult brands such as Reformation, Glossier, American Two Shot… just to name a few. Visit these stores to enhance your cool-girl/boy/human status.
Location: SoHo, New York, NY, USA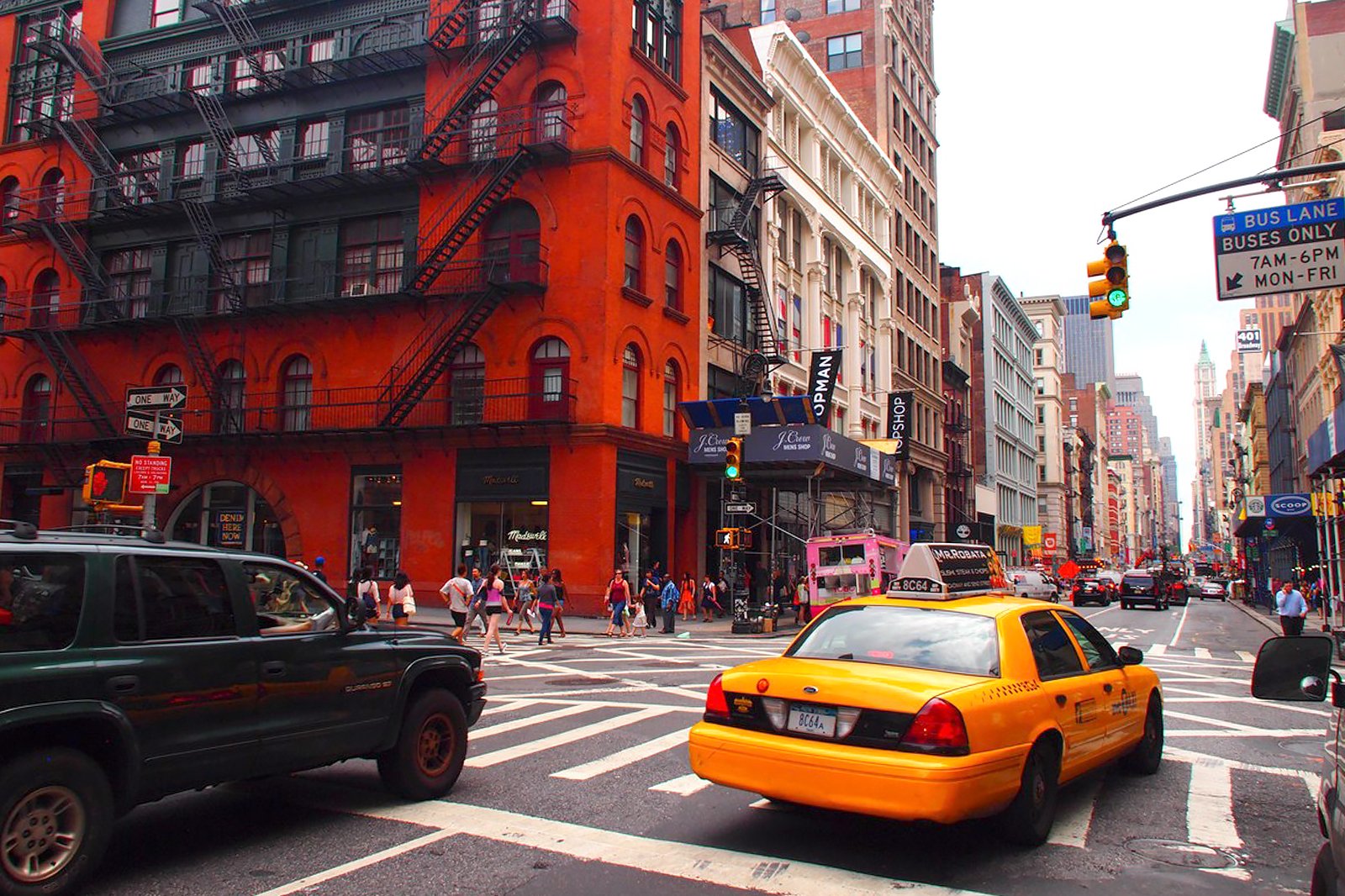 Nolita
For unique boutiques
Nolita, short for North of Little Italy, is the less-visited counterpart of SoHo. The neighborhood exudes a charming, trendy atmosphere, which is fairly obvious by the mobs of stylish people who strut about the streets. Composed of narrow streets and carefully curated window displays, Nolita boasts boutiques such as Vince, warm, Babel Fair, Lingo, which all sell curated selections of women's and menswear. Those are just a handful of the boutiques this area has to offer; if you fancy just wandering around, you're sure to come across excellent boutiques on your own.
Location: Nolita, New York, NY, USA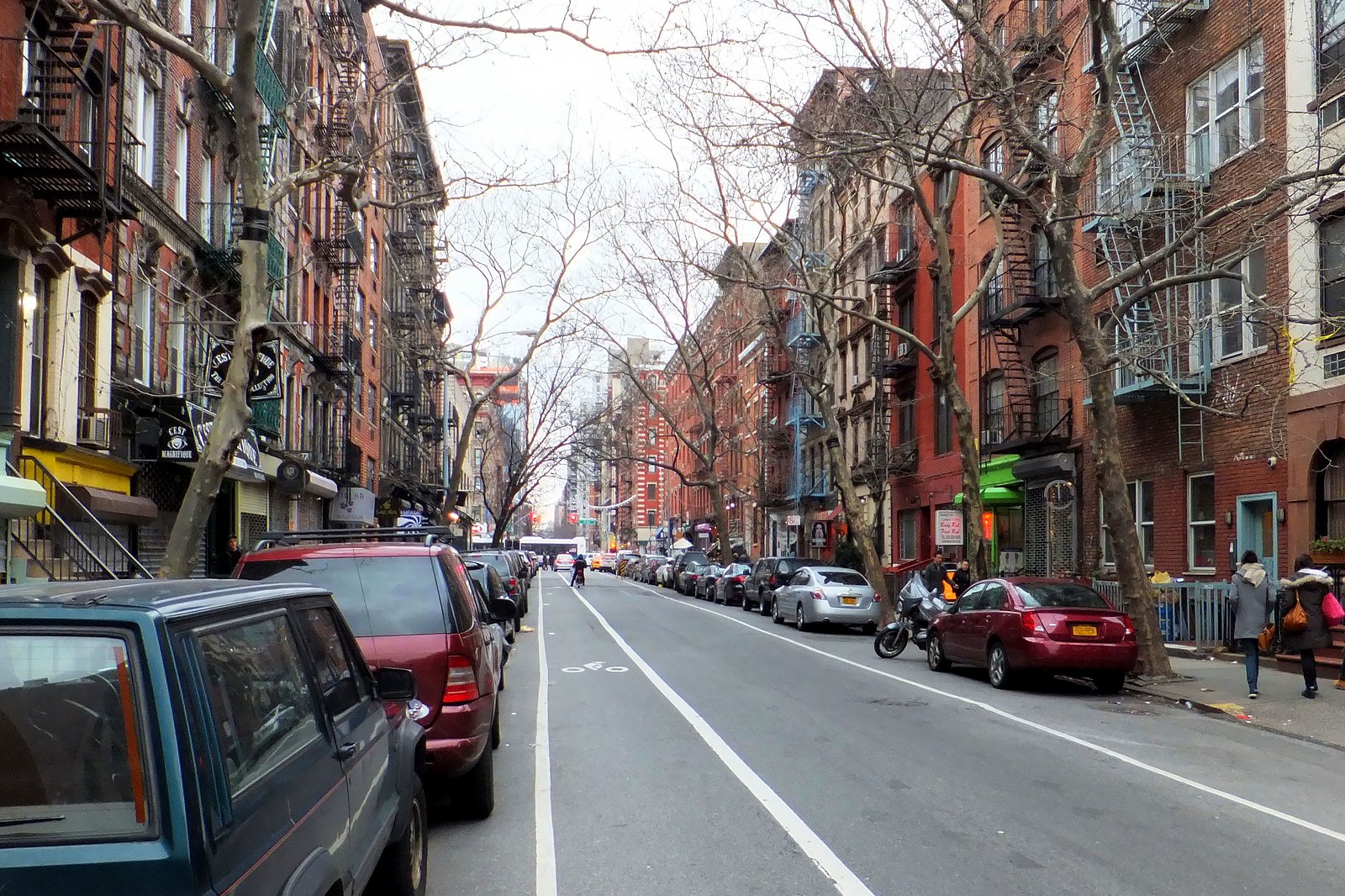 East Village
For flashback finds
East Village may not seem like the first choice for a day of shopping, but if you're one of those people who finds pleasure in past trends, the shops in this area will delight you. East Village is often noted as one of the few places in Manhattan that still has quirky character; it's full of strange little nooks where you can escape into different worlds. Transportation into retro-world when you visit Cloak & Dagger – a shop offering below $100 pieces reminiscent of Wes Anderson characters. Other charismatic shops include Cobblestones and VideoGamesNewYork – a walk-in-closet-sized shop filled with games from across the years.
Location: East Village, New York, NY, USA
photo by Ian Cochrane (CC BY 2.0) modified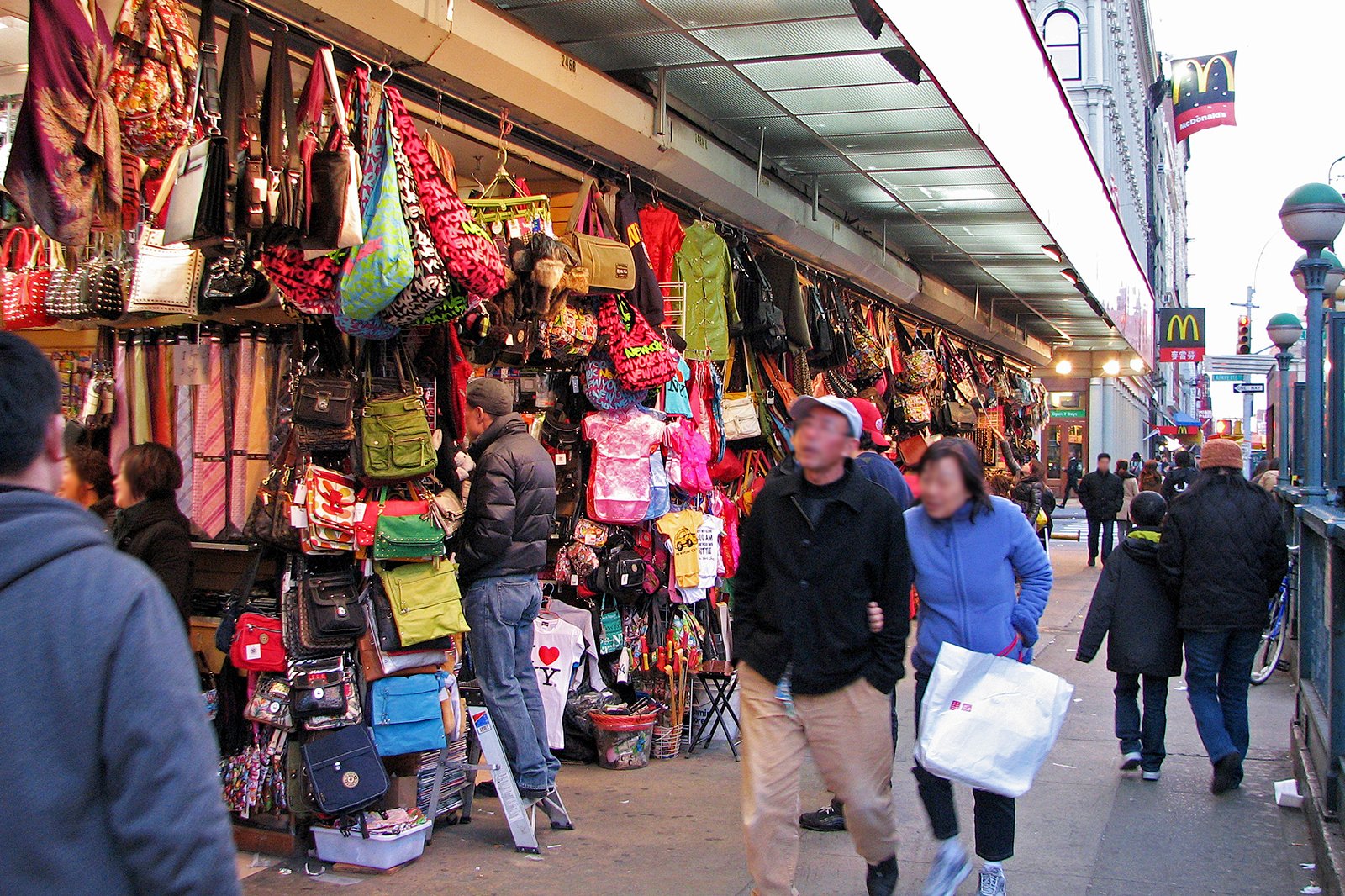 Canal Street
For bargain hunters
Canal Street is a popular place to go for people eyeing a designer-looking bag they can't afford. Found in Chinatown, these make-shift stalls sell everything from "designer" handbags and wallets to watches and perfumes. Visiting these stalls is as much an attraction in itself – vendors are eccentric and friendly and you'll often hear funny conversations between themselves. Whether you believe they're real or not, it's a different side of New York to the glossy streets of Upper East Side.
Not all the products here are genuine, but make sure you know the difference between counterfeit and knock-off pieces; counterfeit bags are the same in model, color and logo whilst the latter are imitations "inspired" by the originals.
Location: Canal Street, New York, NY, USA
photo by Wilson Rivera (CC BY 2.0) modified
West Village
For a bit of everything
West Village, home to the famous Bleecker Street and the historic Greenwich Village, holds a mixture of chic boutiques and well-known brands. Found among the meandering streets of this area are popular brands like Diptyque and C.O. Bigelow, to fulfill all your home décor needs. Hidden treasures include La Vie Consignment Boutique and Madame Matovu, that can be pretty expensive but when it's vintage high-end discards – who cares. For trend-setting brands, check out Maison Margiela, Marc Jacobs Bleecker Street and Urban Zen (Donna Karen's new baby circa 2015).
Location: West Village, New York, NY, USA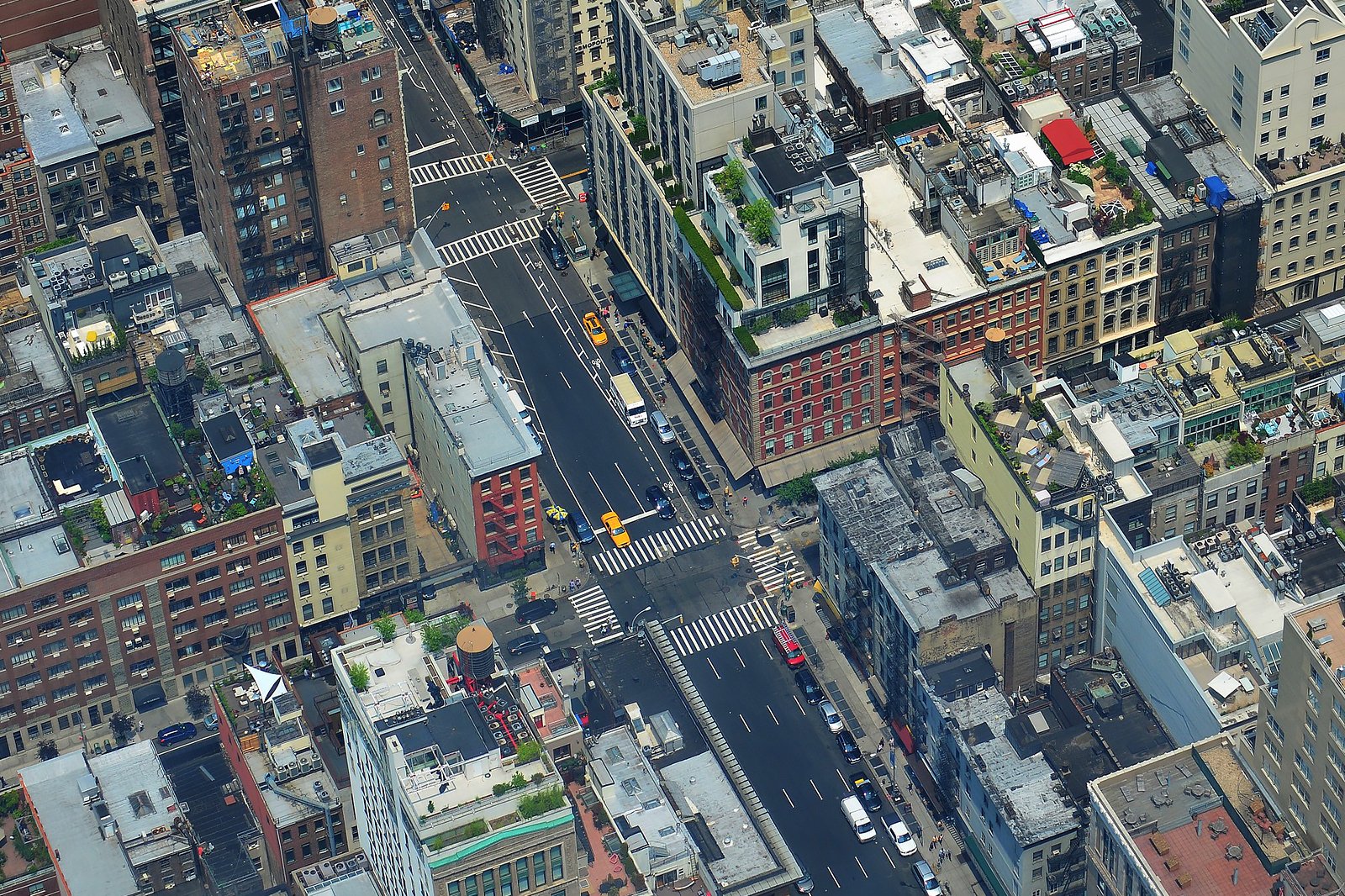 Williamsburg
For vintage heaven
Williamsburg, found in the almost-too-cool Brooklyn, is sprawling with amazing vintage and thrift shops. This neighborhood is well worth trekking over the Brooklyn Bridge – not just for the great shopping but also, for its ever-growing supply of delicious restaurants and cafes, as well as upcoming art galleries. A true mecca for vintage-lovers, you can find two sources of vintage goods: stores and marketplaces. Check out Beacon's Closet or Atlantis Attic – staple vintage stores – and the much-loved Artist & Fleas marketplace and Brooklyn Flea Market.
Location: Williamsburg, Brooklyn, NY, USA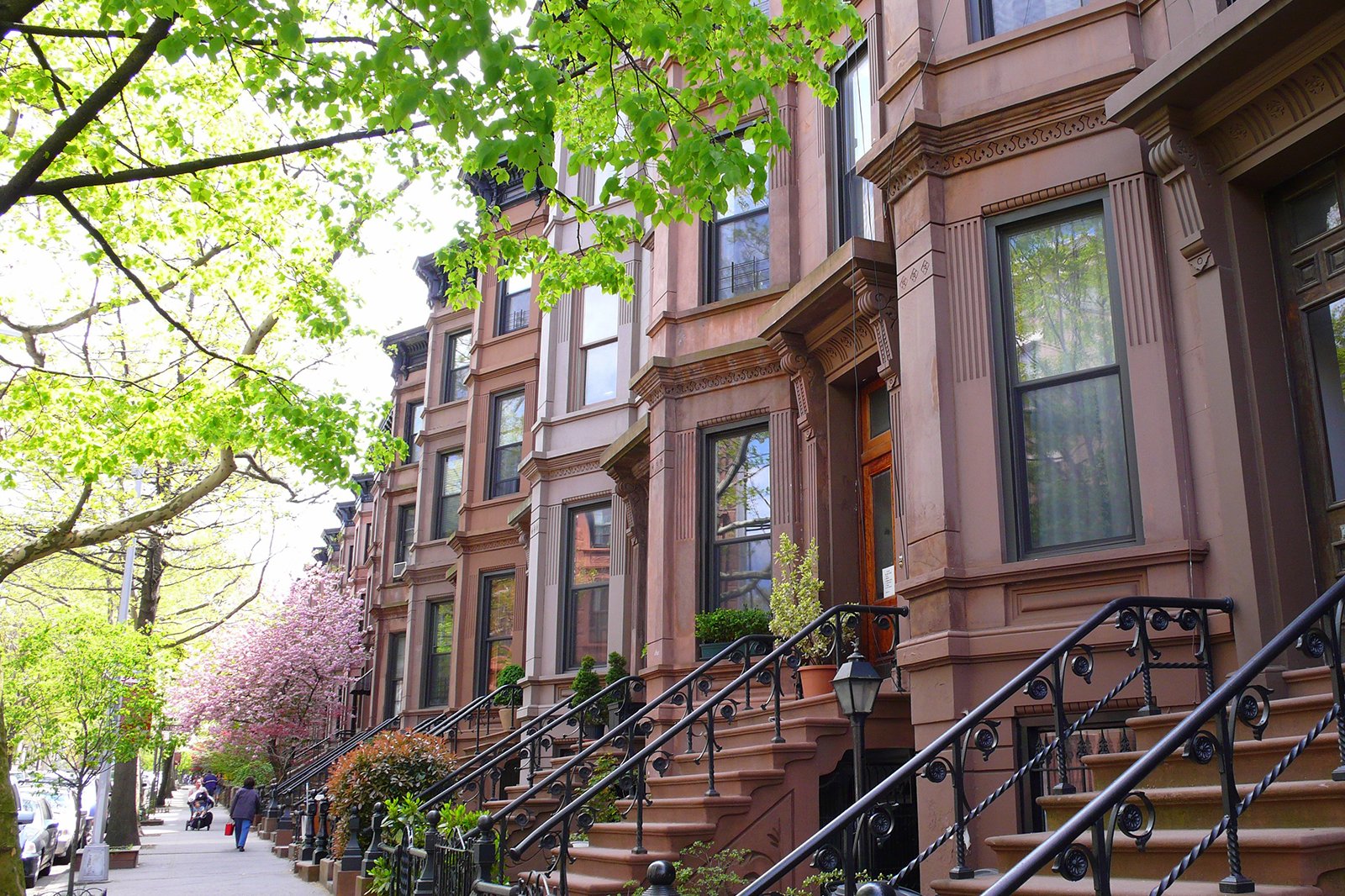 Park Slope
For the "other Fifth Avenue"
Park Slope is that shy but trendy friend who's far too modest but has all the coolest and newest clothes. When you think Fifth Avenue, the doors of Tiffany and Co. probably spring to mind, but in Park Slope's case – Fifth Avenue marks a flurry of independent fashion shops selling one-of-a-kind items. Shopping in this area sees you among vintage troves in the form of brownstone buildings; make sure you snap a picture of this Brooklyn aesthetic. Pay a visit to Bird, another fabulous Beacon's Closet and Diana Kane.
Location: Park Slope, Brooklyn, NY, USA
photo by Matthew Rutledge (CC BY 2.0) modified