Chinatown in New York's Lower Manhattan is one of the oldest historical Chinese neighbourhoods in the USA. The enclave has the highest concentration of Chinese individuals in the Western hemisphere and a total population of nearly 100,000 residents. While there are 9 Chinatowns in New York City, the Manhattan district has the most cultural significance for the Chinese diaspora. Chinese immigrants began settling in Chinatown in the mid-19th century and since then, it has developed into a sprawling area with hundreds of shops, eateries, and businesses.
In its earliest years, the enclave was populated mostly by Taishanese-speaking Chinese immigrants. There was rapid growth starting in the 1960s, and Chinatown's expanded boundaries attracted Cantonese and Mandarin-speaking immigrants. Chinatown has become more diverse in recent years due to an influx of other Southeast Asian immigrants from countries like Indonesia, Malaysia, and Vietnam. This has transformed Chinatown into one of Manhattan's cultural hotbeds that introduce visitors to all sorts of cuisine, traditions, and beliefs.
Chinatown in New York - one of the highlights of 13 Best Things to Do in New York (Read all about New York here)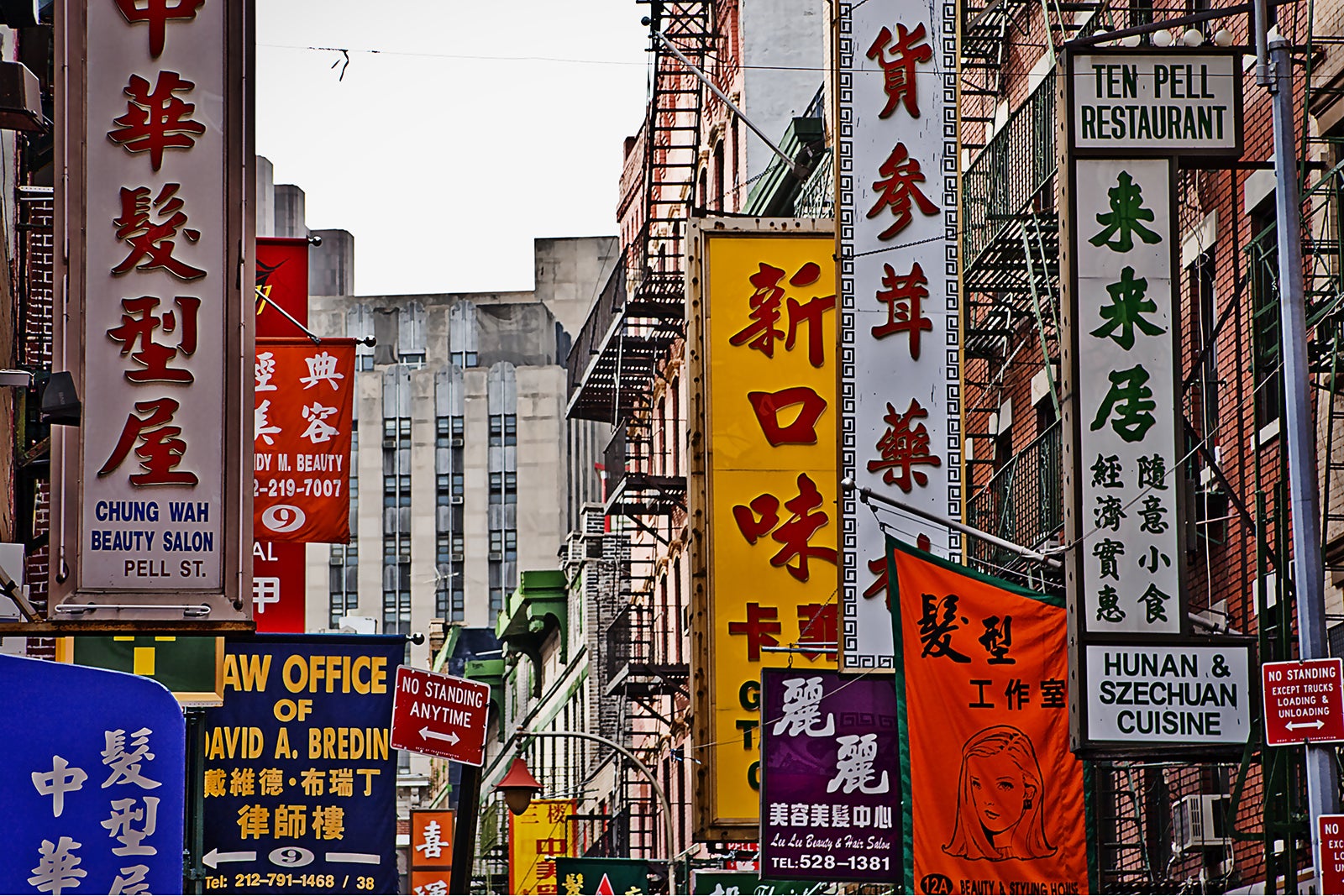 What are the highlights and features of Chinatown?
When you step foot in Chinatown, it feels like you've entered a mini Beijing or Shanghai. Manhattan's Chinatown is the oldest in America and has been home to Chinese immigrants since the 19th century. Chinese traditions have survived for several generations, and wandering the festive streets mimics a time portal into the past. While Canal Street hosts the bulk of tourists exploring the neighbourhood, you'll find locals hanging out in Columbus Park. Elderly Chinese residents spend their mornings practicing tai chi and playing cards, chess, and mahjong.
Meander down Mott Street to visit authentic Chinese storefronts dating back several generations and enjoy seafood at the Mott Street Fish Market. To learn more about Chinese culture, visit the Museum of Chinese in America to view exhibits documenting the history of the Chinese-American community. Chatham Square is one of Chinatown's busiest intersections with memorials to prominent Chinese historical figures, while the nearby Manhattan Bridge Entrance impresses with its architectural beauty.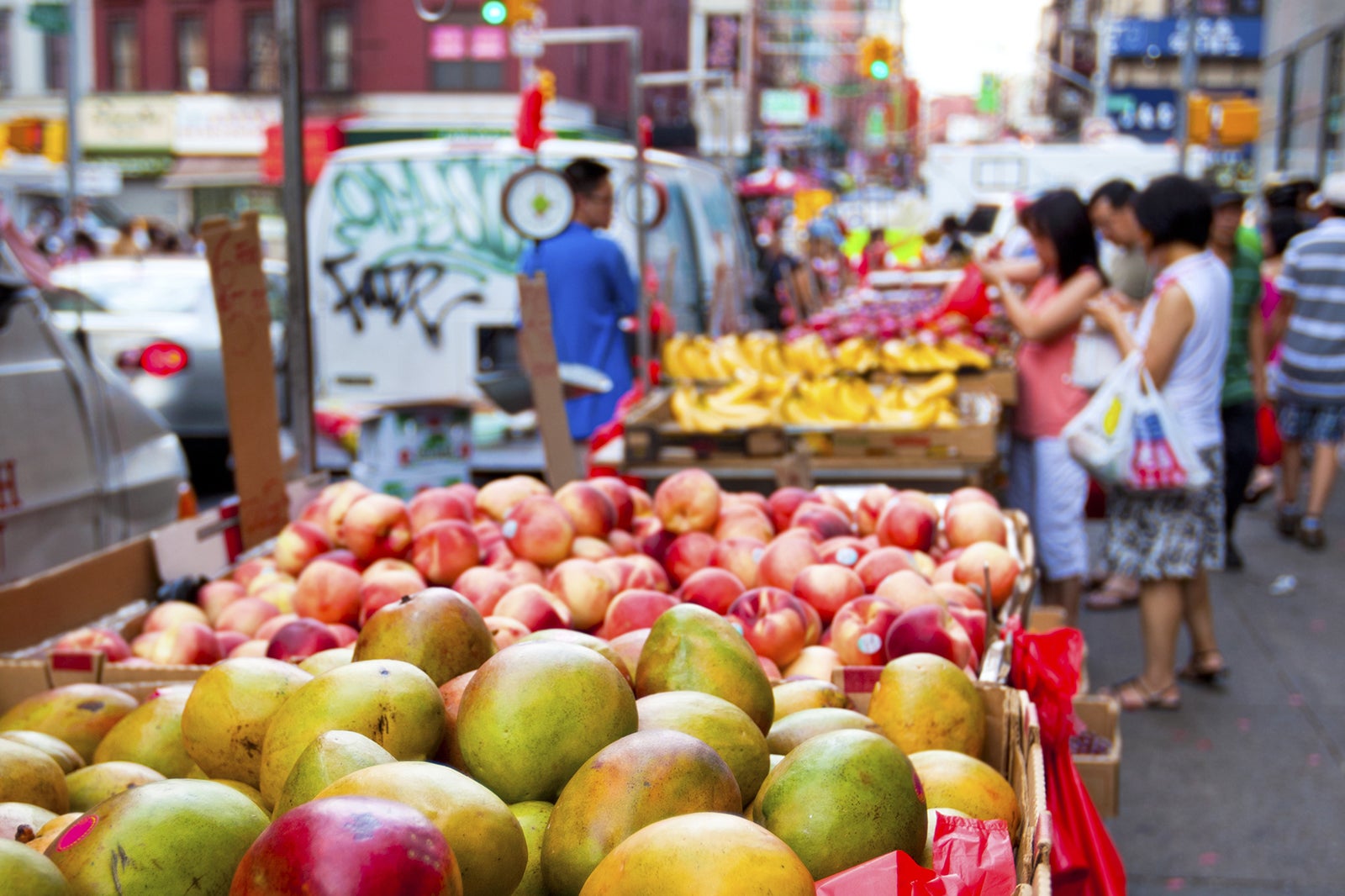 What to eat in Chinatown?
New York City is renowned for its eclectic food scene, and nowhere is that personified more than in Manhattan's Chinatown. The neighbourhood has hundreds of restaurants, bakeries, coffee shops, bubble tea shops, and more. It's a local favorite for all kinds of delicious Chinese dishes, from dim sum to fried dumplings.
Chinatown chefs started gaining notoriety at the turn of the 20th century, when chop suey, chow mein, and egg foo young became popular among non-Chinese patrons. Jing Fong is a Cantonese restaurant famous for its dim sum and traditional plates. Fried Dumpling is a great place for tasty Chinese fried pork dumplings at exceptional prices. For a cheap meal on the go, stop by Wah Fung No. 1 Fast Food to indulge in Cantonese barbecued pork. The prestigious Joe's Shanghai serves traditional Shanghai dishes, while Mei Lai Wah Bakery whips up delectable Chinese candies.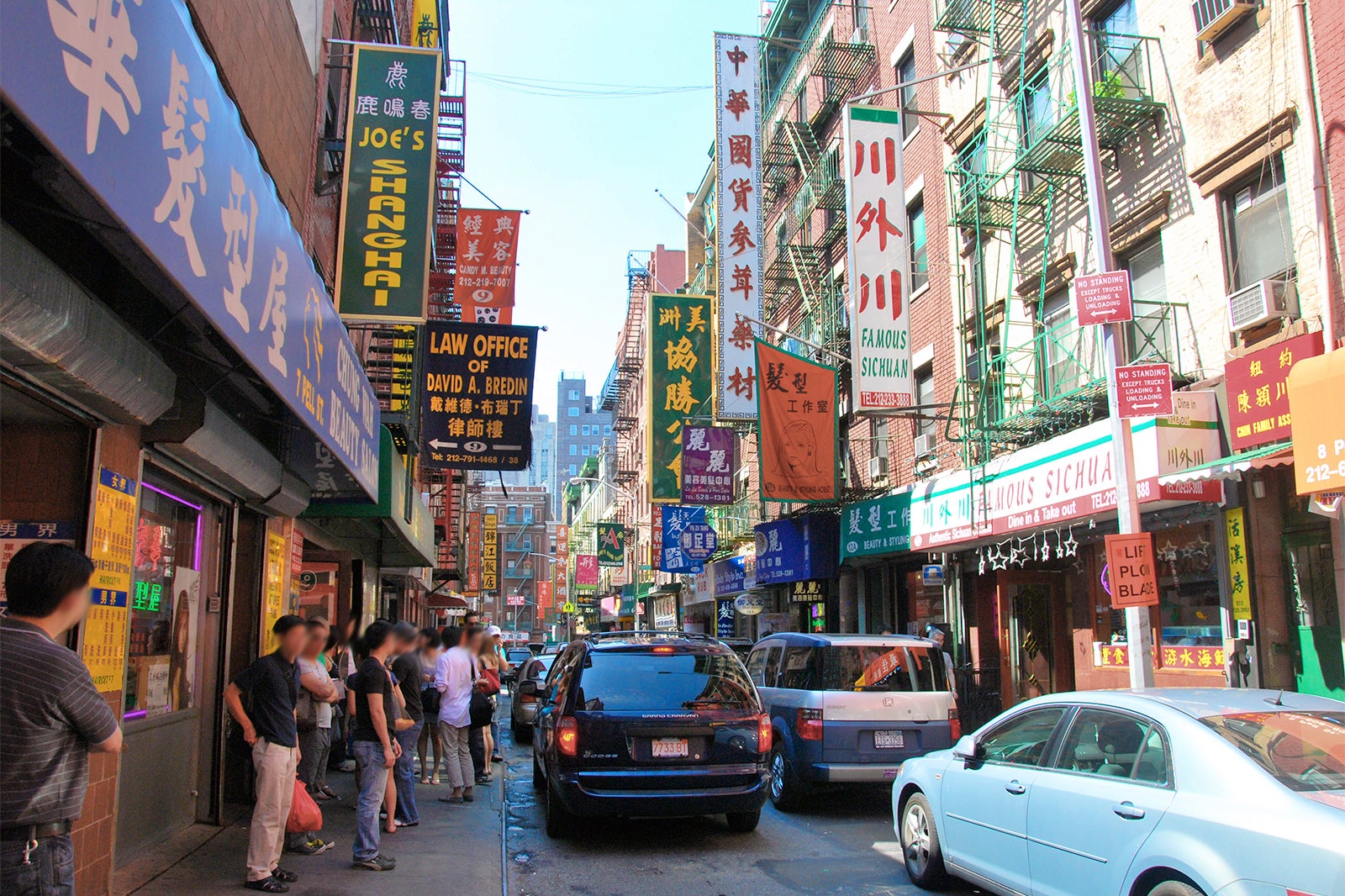 Good to know about Chinatown
Chinatown shops and restaurants are around every corner, and the buyer experience isn't what you typically find in America. Despite today's technological world, you should have cash with you and be prepared to bargain when browsing for souvenirs. Canal Street is the main drag, where tightly-packed stores sell cheap bags, billfolds, and other low-priced items. Compared to other touristy locations in Manhattan, you'll often save money when searching for gifts in Chinatown.
Canal Street is accessible on the New York City Subway by using the N, Q, R, W, J, Z, and 6 lines. You can also reach Chinatown by taking the B or D line to the Grand Street station or the F line to the East Broadway station. While you're wandering the enclave, make sure to check out hidden gems off Canal Street, like the infamous Doyers Street and peaceful Mahayana Temple Buddhist Association.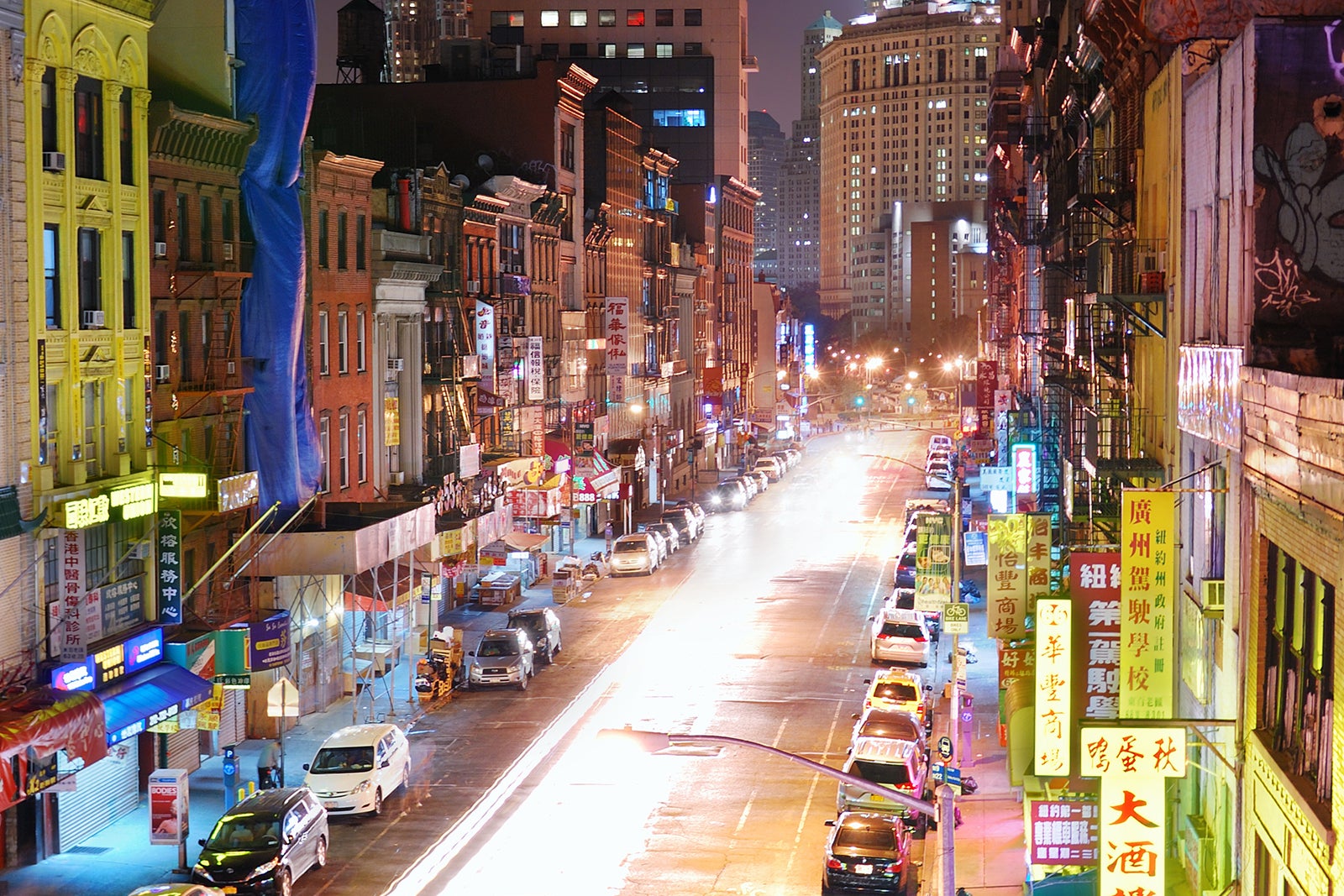 Chinatown in New York
Location: Chinatown, New York, NY, USA
Back to top