That Dam is a 16th-century Buddhist stupa in central Vientiane. Also known as the Black Stupa, it's located on a quiet roundabout not far from Talat Sao (morning market) and the American Embassy.
Locals believe that a 7-headed water serpent – Naga – lived here to protect the stupa, which was once covered in pure gold. During the Siamese-Laotian war in the late-1820s, the gold was pillaged and taken to Siam, now Thailand, leaving the legacy that is the black stupa today.
That Dam (Black Stupa) in Vientiane - one of the highlights of 17 Best Things to Do in Vientiane (Read all about Vientiane here)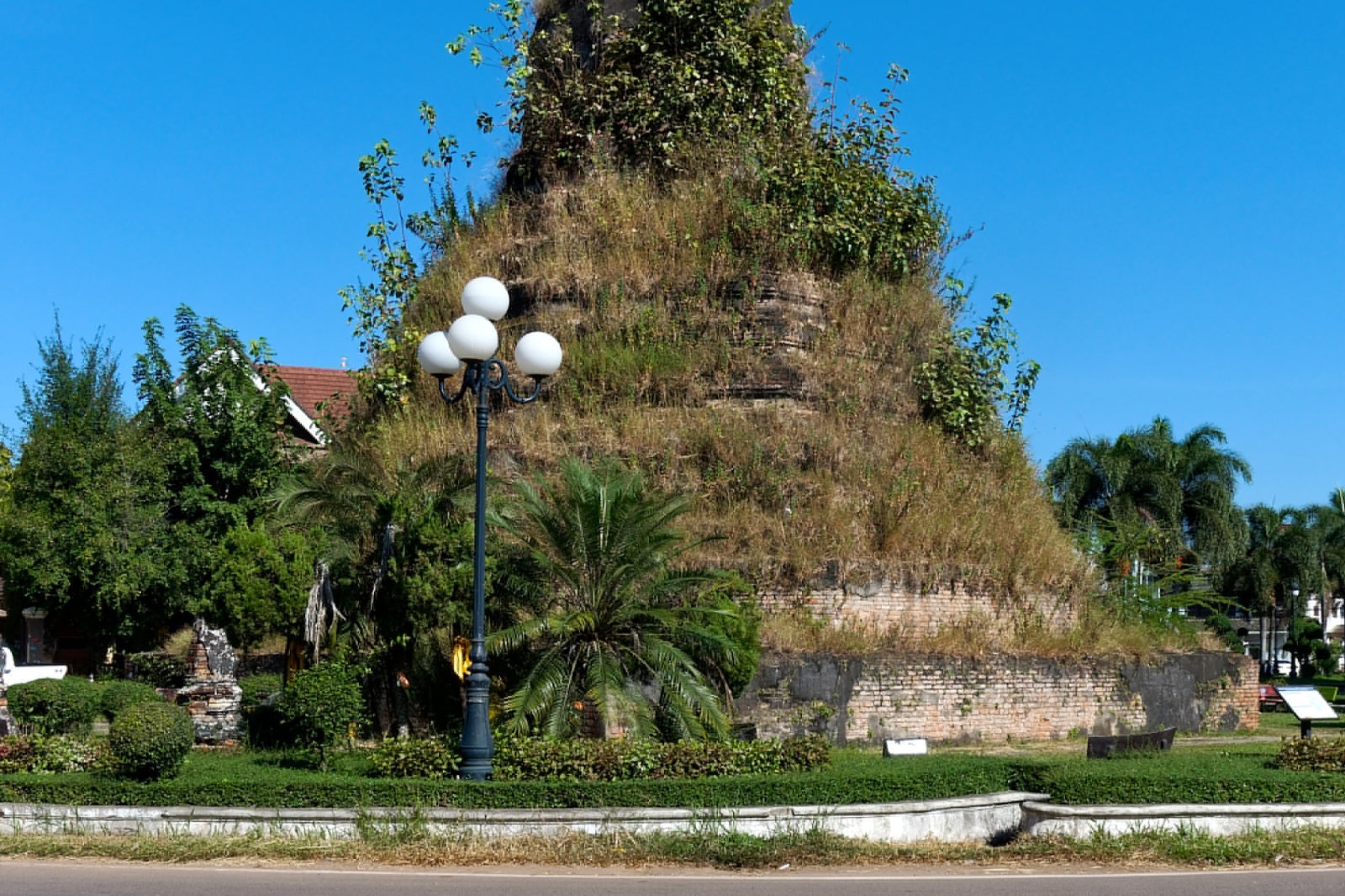 The Lao still regard That Dam as the city's guardian spirit. Legend, folklore, and history all combine to make this structure a curious and charming place to visit.
The stupa's lack of refurbishment makes for a refreshing change from most religious sites in nearby countries such as Thailand, where stupas and temples are endlessly renovated and rebuilt.
Visit That Dam in the late evening, when the ancient site is illuminated in colorful artificial lighting. You can even enjoy the view from most restaurants and bars surrounding the stupa.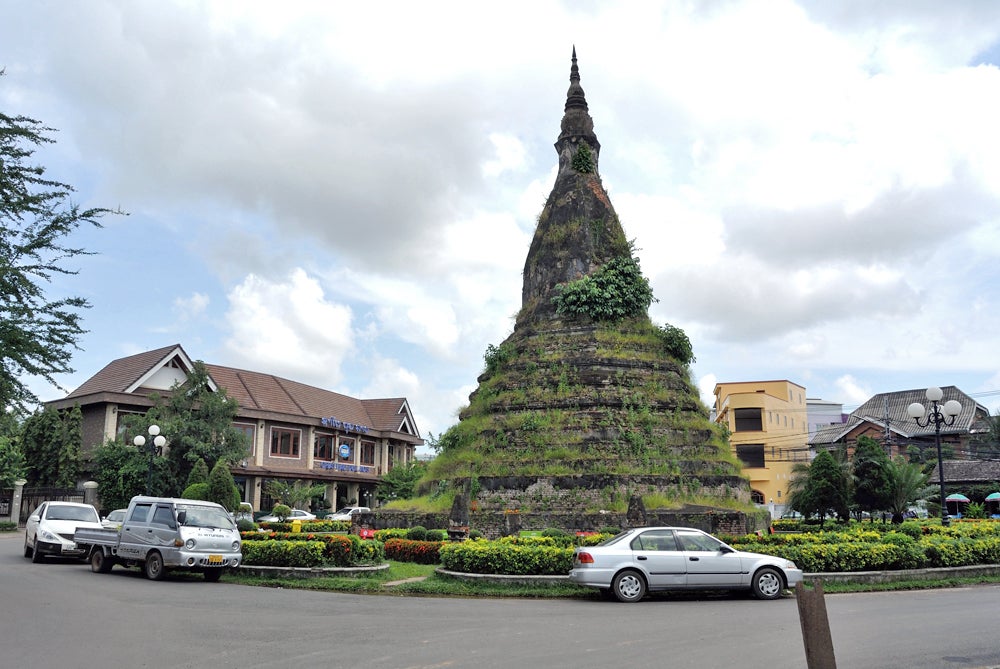 That Dam (Black Stupa) in Vientiane
Location: Chantha Khoumane Road, Vientiane, Laos
Back to top