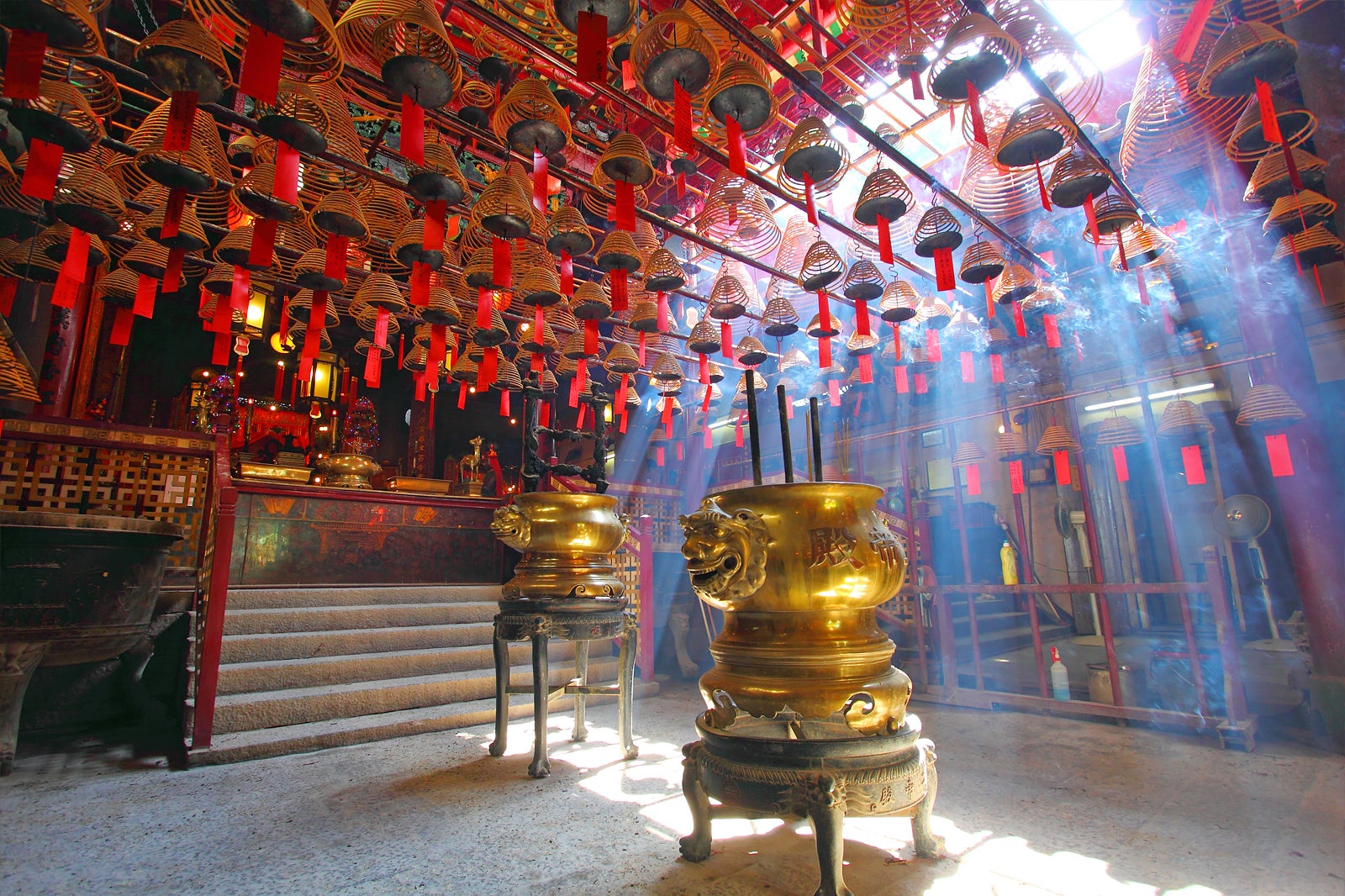 Man Mo Temple is one of the most revered Buddhist temples in Hong Kong. Built in 1847, it is named after its 2 principal deities: Man, the god of literature, who is dressed in red and holds a calligraphy brush; and Mo, the god of war, often depicted in a green robe and holding a sword.
On any given day, you will find locals here praying at the altar, along with foreign visitors who come to experience the peace and solitude of this Hong Kong temple. It is a tranquillity which is felt all the more keenly as it contrasts so much with the bustling downtown area of Central, which is just a few minutes' walk away from Man Mo Temple.
Man Mo Temple - one of the highlights of 10 Best Things to Do in Central Hong Kong and 11 Best Temples in Hong Kong (Read all about Hong Kong here)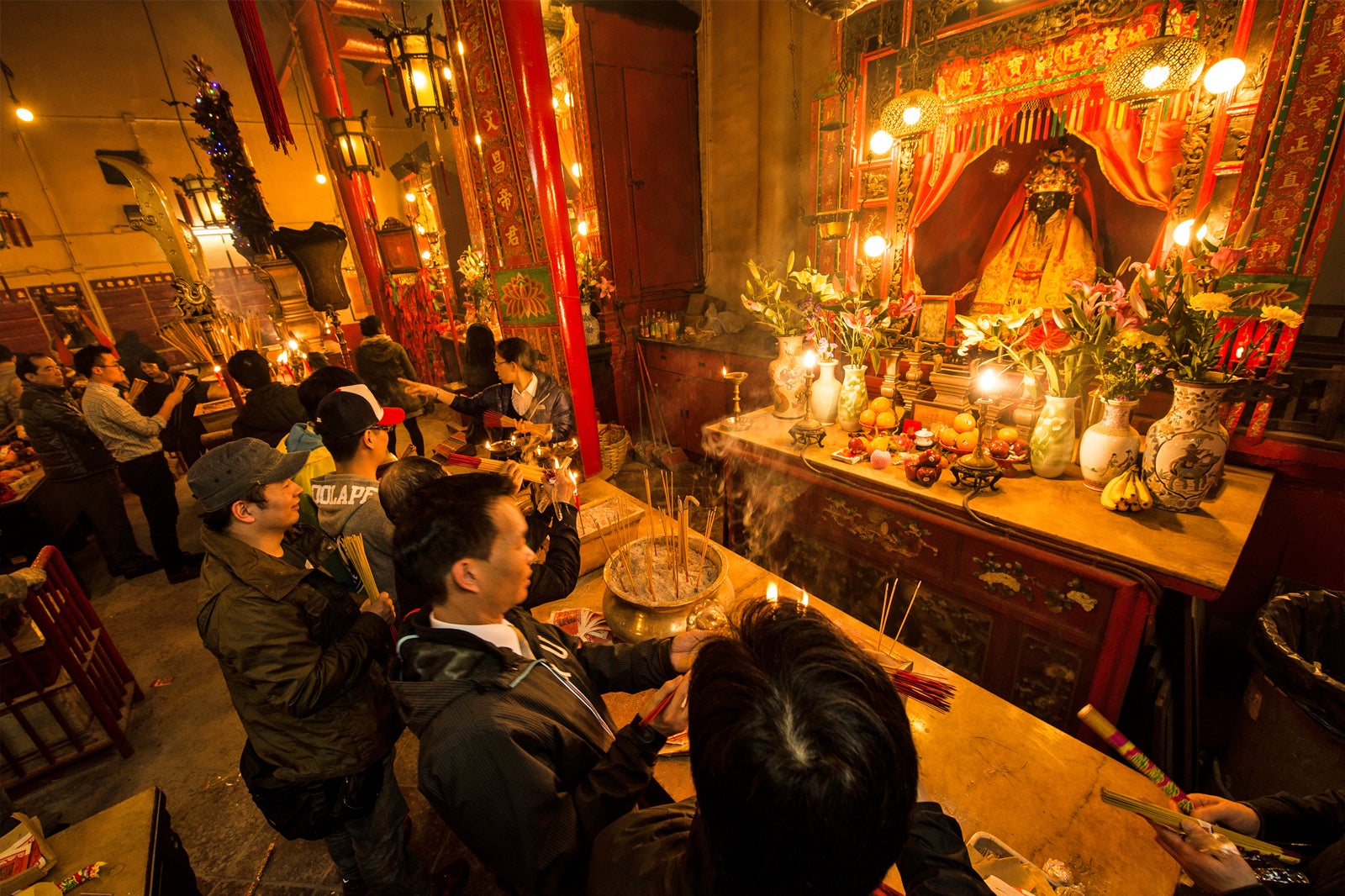 The smell of incense and the lingering smoke creates a mystical ambience which most people are captivated by. If you only intend to visit 1 temple in Hong Kong, most people choose Man Mo Temple. This does mean it can be quite busy at times, but the experience is no less impressive.
From the outside, Man Mo Temple may seem like just an imposing wooden door, but once you step in, you'll be transported to a timeless place of worship which has stayed much the same for hundreds of years.
It's possible to get to Man Mo Temple from Sheung Wan MTR or Central MTR stations on foot, but we highly recommend taking the Mid-Level Escalator to Hollywood Road, as the steep streets can be rather tiring on the legs.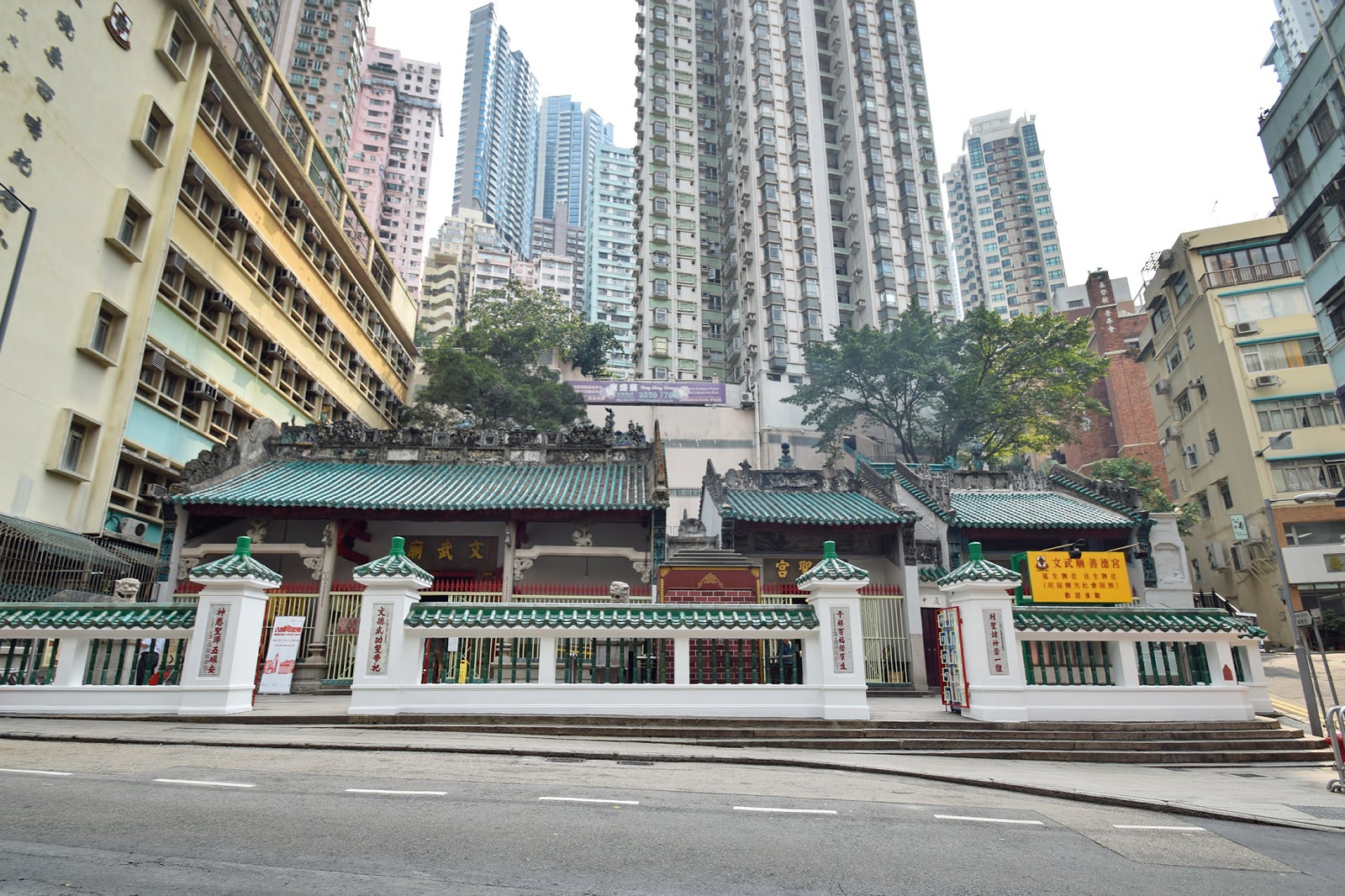 Man Mo Temple
Location: 124–126 Hollywood Road, Sheung Wan, Hong Kong Island, Hong Kong
Open: Daily from 8am to 6pm
Phone: +852 2540 0350
Back to top