Where to Stay in Clearwater Beach - From Upscale Resorts to Budget Friendly Hotels
Where to Stay in Clearwater Beach - From Upscale Resorts to Budget Friendly Hotels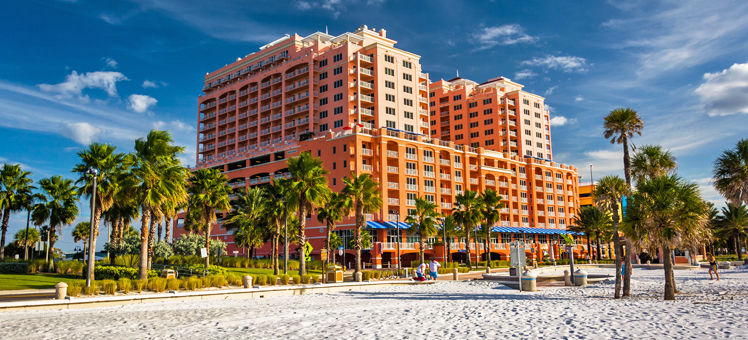 The wide range of accommodation in Clearwater Beach means there's a place for everyone. Do you want a balcony so you can watch the sun rise over the gulf? Or is it more important for you to have free WiFi in the lobby? Whatever your preference - and your budget - you'll be sure to find something that suits your style.
North Clearwater Beach
The northern section of Clearwater Beach is the place to stay for walking access to hotspots like Pier 60 park and many popular local restaurants and bars. You'll also have plenty of retail options here, with shops selling everything from the latest beach fashions to extra sunscreen and boogie boards.
North Clearwater Beach offers an array of accommodation. You can book a room with a balcony view here, and some hotels have lounges, children's clubs, and a limo service. If you just need a place to crash in between trips to the beach, there are no-frills options too. Free WiFi and outdoor pools are readily available in this area.
South Clearwater Beach
South of the causeway is where you'll find the hotel zone, so socializing with fellow travelers is easy here. You'll have several restaurants within walking distance, and shops and beach cafés are also nearby. The secluded beaches and salt marshes of Sand Key Park are a minute away by car.
The majority of hotels are clustered in this area, so you'll have your pick of accommodation. You can find resorts with spas, area shuttles, and private beaches. Simple, budget-friendly rooms widespread, often offering free WiFi and parking.
Sand Key
Sand Key is just a few minutes away from the action, with its own lovely sands and blue waters. A short drive or ride on the "Jolly Trolley" takes you there. You'll find a few restaurants in the area, as well as a small shopping center. You can drive to St. Pete - Clearwater International Airport - in 30 minutes, or reach Tampa International Airport in 40 minutes by car.
Resorts are the name of the game in Sand Key. Beachside rooms are easy to find, as are spas and nightclubs. And if unwinding beside a pool fringed with palm trees is your dream, you can make it come true in this part of Clearwater Beach.
Search for Sand Key hotels