From Park Picnics to Late Night Dance Clubs - What to See and Do in Brooklyn
From Park Picnics to Late Night Dance Clubs - What to See and Do in Brooklyn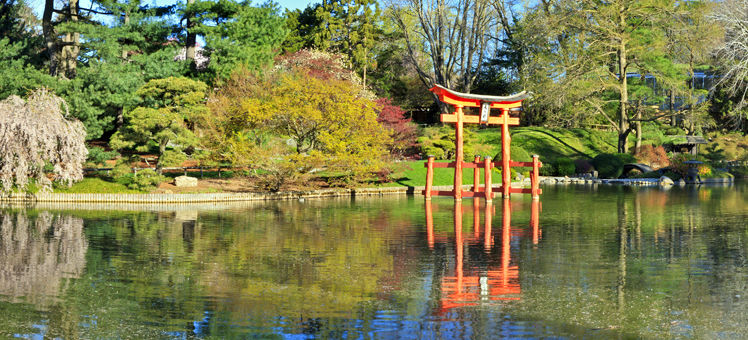 Already the most-populated of New York City's 5 boroughs, Brooklyn is expanding rapidly. Over the past decade, much of the city's cultural life - and many of its residents - have moved across the river to Brooklyn, and visitors have quickly followed. Brooklyn may be best known for a trendy modern scene, but its buildings - from brownstones to the great Brooklyn Bridge - also speak of its rich history.
DUMBO and Brooklyn Heights
Connecting the boroughs of Manhattan and Brooklyn, the majestic Brooklyn Bridge is one of New York's most recognized landmarks. A walk across the bridge from Manhattan will take you into the elegant and residential Brooklyn Heights neighborhood. From there, it's a short stroll to the cobblestoned streets of DUMBO, short for "Down Under the Manhattan Bridge," and home to boutiques and galleries. At Brooklyn Bridge Park, expansive views across the East River to Manhattan sit alongside rotating art installations and the restored, late-19th-century "Jane's Carousel."
Brooklyn Bridge Park, 334 Furman St., New York, NY 11201; Tel: +1 718 222 9939; Website: Brooklyn Bridge Park

Jane's Carousel, Dock St., Brooklyn, NY 11201; Tel: +1 718 222 2502; Website: Jane's Carousel
Park Slope
The tree-lined streets of Park Slope are filled with period brownstones and townhouses, which make for pleasant strolling. You'll find the neighborhood's top-rated restaurants on Fifth Avenue, including the rustic Northern Italian-style al di la Trattoria. The northern end of Prospect Park brushes up against Park Slope. You can spend an afternoon in the park picnicking on the meadow, strolling along the lake, or visiting Prospect Park Zoo and Brooklyn Botanic Garden. The Beaux-Arts-style Brooklyn Museum, New York's second largest, also sits within the park. It houses a large permanent collection, as well as rotating contemporary art exhibitions.
Williamsburg and Greenpoint
The epicenter of hipster-cool culture, for which Brooklyn is famous, is in Williamsburg. Galleries, boutiques, bars, restaurants, and coffee shops flourish in the neighborhood, and colorful street art blooms across its walls and buildings. Live music is also a major draw in Williamsburg, home to venues such as Music Hall of Williamsburg, Baby's All Right, and Rough Trade. Neighboring Greenpoint - a traditionally Polish neighborhood - has Warsaw, a notable live music venue of its own. There are dozens of Polish restaurants and bakeries here, including Lomzynianka, which is noted for delicious blintzes.
Bushwick
As Williamsburg has gotten increasingly popular, much of its trendy vibe has spilled over to neighboring Bushwick. Some of Brooklyn's best nightlife is to be found in this neighborhood. You can sample creative cocktails at Art Deco-style The Narrows, work through a long whiskey list at Heavy Woods, then dance the night away at Bossa Nova Civic Club. This is also where you will find the city's heaviest concentration of street art. Bright murals cover the area around Troutman Street near the Jefferson subway station, also known as the "Bushwick Collective."
Coney Island
Quirky Coney Island, with its boardwalk, Luna Park amusement rides, and annual Mermaid Parade, is quintessential Brooklyn. At the far south of the borough, it is a long trek to get out here (an hour's subway ride from Williamsburg) but well worth the effort. You can soak up the sun on the long sandy beach, ride the thrilling Cyclone roller coaster (in action since the 1920s) or enjoy Manhattan skyline views from the top of the Wonder Wheel. For a classic Coney Island experience, finish the day with a hot dog from Nathan's Famous.
Discover
Find your perfect holiday in Brooklyn
From 130 hotels.