Exploring Reno - From Art to The Great Outdoors
Exploring Reno - From Art to The Great Outdoors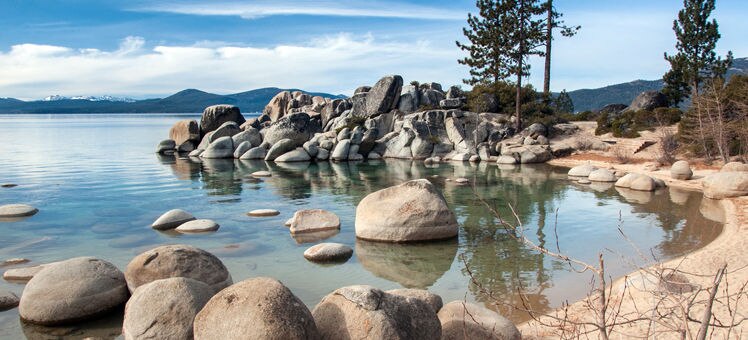 Once primarily a gambling town, Reno has emerged as a modern city with a vibrant art scene. From the annual month-long Artown event to the plethora of galleries in Reno's Riverwalk District, the creative arts provide the city with a dazzling cultural backdrop. Outdoor enthusiasts will love the proximity to Lake Tahoe, which means skiing, mountain biking, fishing, and hiking are a short drive away.
Skiing, mountain biking
If you like to downhill or cross-country ski, or snowboard, Reno has you covered. With over a dozen top-rated ski resorts within a 1-hour drive, the Reno-Tahoe area offers an array of slopes and trails for all skill levels. You can drive to Mount Rose Ski Resort in 35 minutes, or you can hop on the shuttle from downtown Reno (reservations recommended). If mountain biking is your thing, the area offers a variety of amazing trails. You can rent a bike and head out on your own or you can opt for a guided mountain bike tour.
Mount Rose Ski Resort, 22222 Mount Rose Highway, Reno 89511; Tel: +1 775 849 0704; Website: Mount Rose Ski Resort

Sierra Adventures, 11 N Sierra Street, #101, Reno 89501; Tel: +1 775 323 8928; Website: Sierra Adventures
Hiking, fishing, rafting
Reno's allure is owed as much to its posh casinos and elegant restaurants as its proximity to vast expanses of nature. You can drive 25 minutes to Galena Creek State Park's myriad hiking trails lined with picturesque golden Aspen trees. The park also features Marilyn's Pond, a fishing hole stocked with trout that's great for catching your own lunch or teaching your kids to fish. You can drive 30 minutes south to the Truckee River to experience adventures both relaxing and thrilling, from a leisurely picnic to white water rafting.
Reno's artistic spirit
Every summer, many of Reno's merchants, art galleries, and museums participate in a month-long art festival called Artown, which showcases local and international visual and performing artists. If you're visiting at other times of the year, you can explore Reno's established art scene that includes an eclectic group of spaces like Riverside Artist Lofts, where dozens of artists both work on and display their art. You can also check out the galleries of Reno's Riverwalk District and the Nevada Museum of Art that houses modern masters like Roy Lichtenstein, Georgia O'Keeffe, and William Wegman.
Take a day trip
You can drive approximately 30 minutes to Virginia City for a dose of American Old West charm. There are plenty of museums to explore, including the Mark Twain Museum, which commemorates the celebrated author and one of Virginia City's most famous former residents. Other activities include hopping aboard an old-fashioned train and riding the scenic Virginia & Truckee Railroad, and touring the city's cemeteries to get a glimpse into the social and economic scope of this settlement in the 1800s.
Discover
Find your perfect holiday in Reno
From 50 hotels.