Brooklyn's Whirlwind Mix of Art and Culture
Brooklyn's Whirlwind Mix of Art and Culture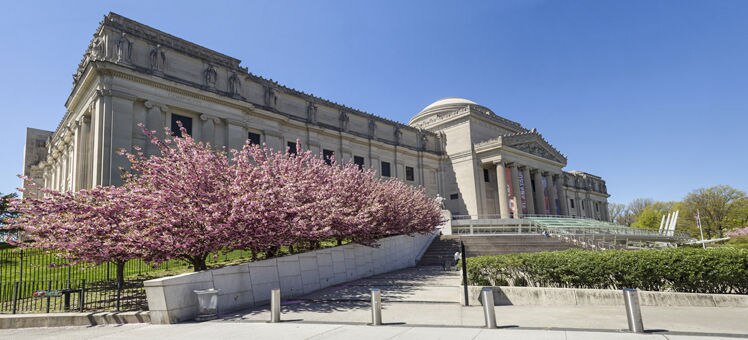 Walk down any street in Brooklyn and you'll likely see a mix of people, from young and hip to mature and worldly. Its arts and culture scene is equally as varied and eclectic. You can take in traditional art in world-class museums, or a contemporary dance performance by a burgeoning company. Supporting new talent is especially important in Brooklyn, which means you'll never know when you're witnessing artistic history in the making.
Museums and galleries
Known for being a creative hotbed, Brooklyn's art scene is as varied as its residents. You can visit stalwart institutions like the Brooklyn Museum for a vast selection of American, European, and African art, or you can go to the Brooklyn Historical Society and entrench yourself in the history of this vivid borough. Small independent galleries abound - especially as Manhattan's real estate prices soar - which means you'll easily find contemporary venues showcasing the works of local and international artists. Many also host live performances, talks, and screenings.
Brooklyn Museum
This space boasts one of the largest public art collections in the U.S., and features ancient Egyptian works and European masters, as well as contemporary exhibits on art and pop culture.
200 Eastern Parkway, Brooklyn, NY 11238Tel: + 1 718 638 5000
Brooklyn Museum website
99¢ Plus
Although from the outside 99¢ Plus looks like a dollar store (which it once was), step inside and you'll find a contemporary gallery dedicated to up-and-coming artists. For its inauguration, it exhibited 99 works of art priced at 99¢ each.
238 Wilson Ave., Brooklyn, NY 11237.
99¢ Plus website
Multidisciplinary arts centers
Whether you're looking for an evening of classical music, opera, dance, or interactive art, you'll find them in Brooklyn - often all in the same place. The borough features a number of multidisciplinary arts centers that encourage collaboration among established and emerging artists from a variety of genres. At Brooklyn Academy of Music, theater, dance, film, and music come together to offer visitors an eclectic selection of entertainment. BRIC is a cultural center that showcases art and performances by Brooklyn artists, and also acts as a public facility where residents can access media production equipment.
Brooklyn Academy of Music
Cutting edge artists is the name of the game at Brooklyn Academy of Music, or BAM as it's colloquially known. You can expect independent films and music documentaries, experimental theater, modern dance performances, and contemporary opera productions.
30 Lafayette Ave., Brooklyn, NY 11217. Tel: +1 718 636 4100
Brooklyn Academy of Music website
BRIC
A nonprofit organization, BRIC offers free and low-cost media and arts programming to Brooklyn's residents and its visitors. You can see contemporary exhibitions, live music, and performing arts.
647 Fulton St., Brooklyn, NY 11217. Tel: +1 718 683 5600
BRIC website
Dance performances
Thanks to Brooklyn's cultural diversity, dance performances across the borough range from classical ballet to contemporary works that draw from international and street influences. The annual Brooklyn Dance Festival gives professional companies, as well as emerging and youth ensembles, the opportunity to showcase their work on a large stage. Performances run the gamut from modern and ethnic dance to ballet and tap, and are held in multiple venues around Brooklyn.
Brooklyn Ballet
A nonprofit dance company that puts a contemporary spin on traditional ballet, Brooklyn Ballet collaborates with a variety of artists including musicians, writers, and designers, together making a truly unique repertory.
160 Schermerhorn St., Brooklyn, NY 11201. Tel: +1 718 246 0146
Brooklyn Ballet website
Cinemas
Considering how popular Brooklyn is as a setting for movies and television shows ("Annie Hall," "Moonstruck," and "Girls" are a few examples) it's little surprise that film is a big deal here. There are a plethora of cinemas to choose from, ranging from large multiplexes to small, independent movie houses. If a bag of popcorn won't do, you can try Nitehawk Cinema, where you can brunch or dine on first-rate tuna tartare, burgers, and tacos, while watching repertory movies and new releases.
Nitehawk Cinema
Get here 30 minutes early (or 45 if you're picky about your seats) and enjoy pre-show entertainment featuring local filmmakers. It'll give you time to peruse the eclectic menu that includes delectable dishes along with craft cocktails.
136 Metropolitan Ave., Brooklyn, NY 11249. Tel: +1 718 782 8370
Nitehawk Cinema website