Family Guide to Breckenridge - Fun All Year Round
Family Guide to Breckenridge - Fun All Year Round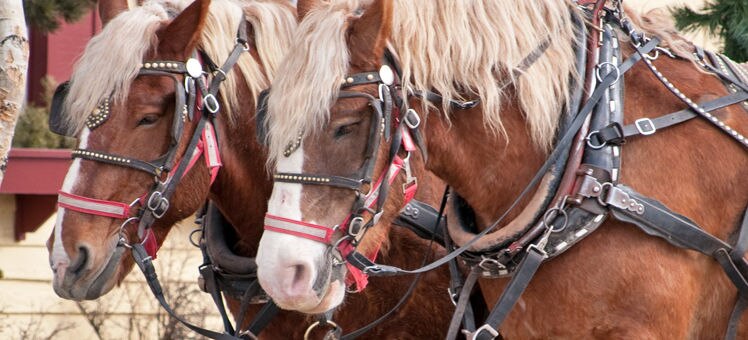 Snow on the slopes isn't necessary for families to enjoy Breckenridge. In fact, some family-friendly activities, like horseback riding and exploring old gold mines, don't require any snow at all. And when there is snow on the ground, activities like dogsled racing prove that the city knows how to be creative with the white stuff.
Dig into mining history
Breckenridge's history as a mining town can be experienced through a few well-preserved sites. These activities provide insight to what living here was like in its early days. Some of the old artifacts on display look as they once did, while others have been re-invented in ways that will put smiles on kids' faces.
Country Boy Mine Tour
Families can don hard hats and tour the shafts of this historic gold mine. You'll be able to pet mules, pan for gold, and slide down the mine's 55-foot ore chute.
0542 French Gulch Road, Breckenridge, CO 80424Tel: + 1 970-543-4405
Country Boy Mine Tour website
Iowa Hill Gold Miner's Hike
This 1.5-mile excursion takes you through the woods and to authentic mining artifacts, including a 19th-century miners' boarding house. If there's enough snow on the ground in the winter, the trek becomes a snowshoe hike.
Airport Road, Breckenridge, CO 80424. Tel: + 1 970-453-9767
Iowa Hill Gold Miner's Hike website
Fun with animals
Families will have the opportunity to interact with animals in a way that feels in tune with Breckenridge's rustic nature. From the thrill that comes with riding a horse, to witnessing the power and grace of man's best friend, these activities do a terrific job of showing people of all ages how important the animal kingdom is to the city.
Breckenridge Stables
Over 100 horses are available to ride and explore the city's surrounding collection of peaks called Ten Mile Range. Families can also ride through downtown Breckenridge in a horse-drawn carriage, or bundle up and go for a sleigh ride.
620 Village Road, Breckenridge, CO 80424. Tel: + 1 970-453-4438
Breckenridge Stables website
Good Times Adventures
Adults and children older than 4 can help command a team of Siberian Huskies in an hour-long guided dogsled run.
6061 Tiger Rd., Breckenridge, CO 80424. Tel: + 1 970-547-1386
Good Times Adventures website
Mind sharpening activities
While Breckenridge offers many exciting ways for children to keep their body active, it also gives them a chance to exercise their minds. This mental stimulation could come from making a special craft at one of the workshops in the city's downtown art district, or it could stem from participating in a few interactive educational exhibits.
Mountain Top Children's Museum
Kids can learn about space, the human body, local wildlife, and more at this hands-on museum, specifically designed for children 10 and under.
605 South Park Ave., Breckenridge, CO 80424. Tel: + 1 970-453-7878
Mountain Top Children's Museum website
Pizza, burgers, and comfort food
A healthy chunk of the Breckenridge restaurant scene is devoted to serving up unpretentious comfort cuisine that's ideal for families. You'll find several places around town to split a pizza or wrangle up some burgers - not to mention some that feature regional craft beers for the grown-ups.
Downstairs at Eric's
Classic diner food with a nice selection of craft beers is offered at this popular family-friendly sports bar. When you're finished eating, you and your kids can check out the venue's collection of 1980s arcade games.
111 S. Main St., Breckenridge, CO 80424. Tel: + 1 970-453-1401
Downstairs at Eric's website
Giampietro Pizzeria
Families can share thin-crust, New York-style or deep dish pizza pies at this classic Italian restaurant. The menu also features very large calzones, and plenty of pasta dishes.
100 N. Main St. #212, Breckenridge, CO 80424. Tel: + 1 970-453-3838
Giampietro Pizzeria website