Where to Eat in Clearwater Beach - From Fresh Seafood to Traditional Cuban Cuisine
Where to Eat in Clearwater Beach - From Fresh Seafood to Traditional Cuban Cuisine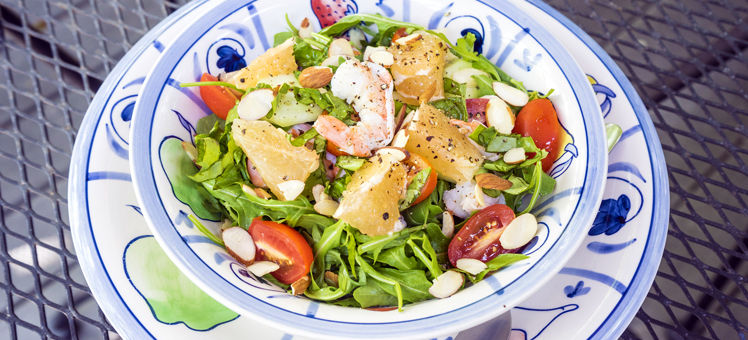 Clearwater Beach is lapped by the aquamarine waters of the Gulf of Mexico, so seafood lovers are in for a treat. You'll find fresh shrimp, crab, and grouper starring on many menus - and also sometimes alligator. While seafood is prevalent, it's by no means the only option you'll have. Clearwater Beach has an array of eateries that whip up everything from traditional paella to kid-friendly pizza.
Typical dishes
Shrimp, oysters, crab, and grouper: If it's fished in the Gulf of Mexico, you'll find it on Clearwater Beach's menus in abundance. Fresh citrus fruit is also prevalent in sunny Florida, so look for sweet and tangy desserts like Key Lime Pie and Blueberry Cheesecake, along with refreshing juice combinations, smoothies, and breakfast parfaits.
Simple fare in North Clearwater Beach
For a taste of Michigan cuisine in Clearwater Beach, you can stop by Detroit Coney Island. The star of this restaurant is a traditional "Coney Island" hot dog topped with chili, mustard, and onions in a steamed bun. You can also sample Detroit specialties like corned beef sandwiches, Polish pierogis (dumplings), and kielbasa - spicy sausages. Hungry after a morning jog on the shore? The Beach Shanty Cafe dishes out a hearty breakfast. You can refuel with eggs, bacon, and fries, or opt for pancakes and French toast dripping in homemade coconut syrup.
Italy meets South Clearwater Beach
Pasta aficionados won't go hungry here. For rustic Italian classics and a family-friendly atmosphere, check out Cesare's At The Beach. You can start your meal with antipasto and eggplant rollatini, before moving on to veal topped with scallops, crab, and shrimp. The restaurant has an extensive wine list, and offers a children's menu. At Gondolier Italian Restaurant & Pizza, you can pile the toppings sky high, or choose from dishes like lasagna and Greek-inspired chicken topped with spanakopita pie.
Cuban classics in Sand Key
Nearby Tampa is known for its Cuban heritage, and good Cuban food spills over to Clearwater Beach. At Columbia Restaurant, you can treat yourself to Cuban and Spanish classics like roast pork served with rice, black beans, and plantains, or traditional paella. Vegetarians will find many options here, and the cocktail list ranges from mango daiquiris to pisco sours. The Cuban sandwich - sliced meats with Swiss cheese, pickles, and mustard served on baguette-like Cuban bread - is a regional favorite. You can pick one up at Shorty's Grocery & Gourmet Deli to see why locals rave about it.
Fresh fish on the waterfront
For some of the freshest fish around, head to The Bait House. Set in the marina, this tavern offers local treats like fried seafood cakes with tart Key Lime aioli and "hush puppies" - fried balls of sweet cornbread. You can also pick up gear for your own fishing trip from their tackle shop, and they'll even cook the fish you catch. You can treat all 5 senses at Frenchy's Rockaway Grill. Dishes such as Caribbean jerk-seasoned grouper fillets delight your taste buds, as you enjoy live music, salty breezes, and the purples and oranges of Gulf Coast sunsets.