Travel Tips to Make Your Sanibel Stay the Best It Can Be
Travel Tips to Make Your Sanibel Stay the Best It Can Be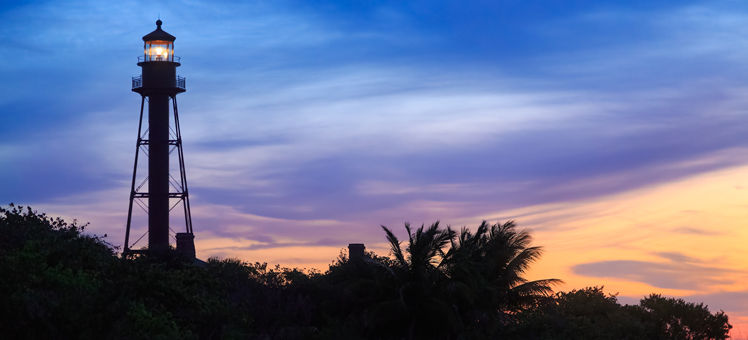 Sanibel Island's combination of seashell-dotted beaches and sprawling wildlife preserves makes it one of Florida's most distinctive - and natural -destinations. You're just a bit more than 4 miles from the mainland via the Sanibel Causeway, but the island's casual vibe makes things feel farther away. And if you need a dose of city excitement, bustling Fort Myers is about a 40-minute drive.
Best time to travel
Most people flock here from December through April, when sunny days and mid-70s temperatures are the norm. Rates are at their highest during this time of the year. June through October typically brings hot, humid temperatures that are slightly relieved by ocean breezes and rainfall that occurs on a nearly daily basis. Rates tend to drop dramatically during this time of year. April and May feature fewer crowds and slightly lower rates, especially after the family spring-break season wraps up.
Not to miss
Seashells are the prime attraction on Sanibel Island. You can find shells everywhere, from the island's white sandy beaches to art galleries and museums. More than half of the island is wildlife preserve, and the 5,200-acre J.N. "Ding" Darling Wildlife Refuge serves as a terrific home base for exploring the area's flora and fauna. The island's shoreline is loaded with opportunities to explore the surrounding waters. Adventure-seekers may want to partake in a kayak tour, while animal-lovers can cruise around the bay and search for dolphins at play.
Getting around
Domestic and international flights land at Southwest Florida International Airport (RSW) in neighboring Fort Myers, a little less than 25 miles from Sanibel Island. Renting a car isn't necessary if you don't plan to visit Fort Myers or Captiva, as airport shuttles can get you here. The island has a well-mapped network of bike paths, and there are plenty of bike-rental shops that offer daily and weekly rates. Parking requires patience if you rent a car, especially since parking isn't allowed on any street. Most city parking lots carry an hourly fee of $3.
Cuisine
Seafood reigns supreme on Sanibel Island. Several restaurants serve fresh fish and local specialties like grouper sandwiches and conch fritters along with more typical underwater fare like shrimp. You'll find the majority of eateries lined up along Periwinkle Way, the city's main thoroughfare. Most of the restaurants here have a casual, unpretentious vibe, making them very approachable for families or those who've spent most of the day at the beach.
Customs and etiquette
Life on Sanibel Island moves at a slower pace than the mainland. Locals are friendly and easygoing, and you'll fit in socially if you adhere to basic, general manners. If you're renting a car, you will want to be on the lookout for bikes, as cycling is a popular activity here. You don't have to tip for every service, but it is customary to tip about 15 to 20 percent for all meals, except at fast-food eateries.
Fast facts
Population: 6900

Spoken languages: English, with some Spanish

Electrical: 110 volts, 60 Hz, plug type A, B

Phone calling code: +1 239

Emergency number: 911