Get to Know Clearwater Beach - Travel Tips for Making the Most of Your Stay
Get to Know Clearwater Beach - Travel Tips for Making the Most of Your Stay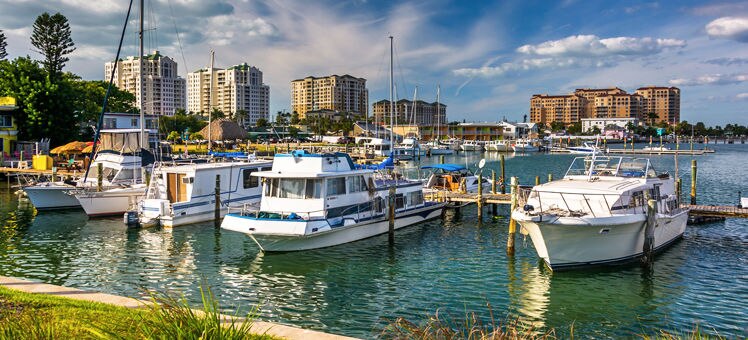 Clearwater Beach is known for its year-round warm weather, sparkling white sandy beaches, and blue-green Gulf of Mexico waters. The area's economy relies heavily on tourism, so travelers can expect a warm and hospitable welcome. Clearwater Beach is set on a small island and most places are reachable on foot, bike, or a short drive.
Best time to travel
Clearwater Beach has comfortably warm temperatures all year. Average highs are 92 degrees F (33 C) on summer days, and winter nights you'll find an average low of 50 degrees F (10 C). Rainy season is from May until October, and you can expect short afternoon thunderstorms to roll in off the gulf almost daily. Clearwater Beach gets busy during spring break - usually the first few weeks of March - when beaches will be filled with college students from around the country.
Not to miss
Pier 60 is fun during the day, but it really comes to life when the sun goes down. Head to the daily sunset festival to marvel at fire-eaters, stilt-walkers, and magicians. On weekend nights, you can watch movies under the stars, and sometimes listen to live music. If you're looking for original souvenirs to take back home, you'll find local vendors selling their crafts.
Getting around
Clearwater Beach's 2 airports are: St. Pete, or Clearwater International Airport (PIE) and Tampa International Airport (TPA), which sees more international arrivals and departures. Clearwater Beach is small, so you can easily get around by renting a bike or walking. The "Jolly Trolley" makes its merry way to beaches every day, and to certain mainland attractions on weekends. You won't find airport shuttles around Clearwater Beach, so you'll need to make arrangements to and from the airports. If you're planning to explore eclectic, nearby Tampa, you'll need to rent a car.
Cuisine
Fresh seafood is the name of the game in Clearwater Beach, and some restaurants will even cook the fish you catch. The area has several local breweries, so beer lovers will be in for a treat. You'll find a lot of fried food here, but healthier options are available too. And if your little ones are picky eaters, most restaurants offer a children's menu. Tipping is expected in the US, and 15 to 20 percent is standard. You'll want to check the bill before leaving a tip, as some restaurants add gratuity.
Customs and etiquette
You'll find a laid-back vibe in this beach town, meaning casual dress is acceptable almost everywhere. Many people walk around in their bathing suits and flip-flops. There are exceptions to the rule, so call ahead if you're going to dine at a golf course or upscale restaurant. Tipping for valet parking is considered standard. A good rule of thumb is to tip US$2-$5 when dropping off your car, and the same amount when picking it up.
Fast facts
Population: 7900

Spoken languages: English, with a little Spanish

Electrical: 110 volts, 60 Hz, plug type A, B

Phone calling code: +1 727

Emergency number: 911