The Ocean City Experience - Making the Most of the Maryland Shore
The Ocean City Experience - Making the Most of the Maryland Shore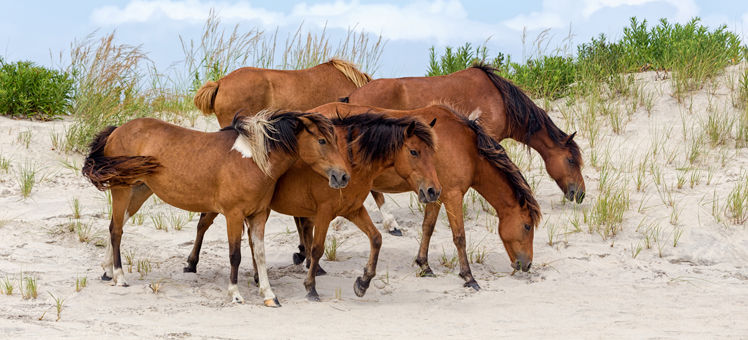 Ocean City works to keep its reputation as a mid-Atlantic playground with nonstop entertainments centered on the beach and boardwalk through the summer. Its 10 miles of shoreline are so well-maintained that the city has won national awards for the cleanness of the sand. High season runs from Memorial Day to Labor Day, but visitors come all year to golf and fish, and winters here are cozy and quiet.
Best time to travel
The high season really gets going after Memorial Day in late May, with the busiest weeks in July and August. Most of the major festivals, live music events, and fireworks shows are scheduled for that period, though the summer calendar is bookended with big festivals at the end of spring and start of fall. Off-season has its own appeal, with the beach mostly empty and the locals off-duty, although many places do close for the winter. In late May and early June, high school graduates book up many of the local hotel beds for their long-standing tradition of Senior Week.
Not to miss
The 2.5-mile boardwalk has drawn tourists to Ocean City since the first planks were laid in 1912. Today's visitors enjoy many of the same diversions and treats, including salt water taffy from the hallowed pink-striped halls of Candy Kitchen. Maryland's only coastal beach gives visitors free public access to 10 miles of sand, surf, and fun in the sun. On nearby Assateague Island, you'll find wild ponies, secluded beaches, and hundreds of birds.
Getting around
Ocean City stretches 10 miles to the Delaware state line, with regular, reliable bus services running in dedicated lanes along Coastal Highway. If you're driving your own car, be advised that traffic can get heavy and parking a little tight in summer. Taxis operate around the clock but it's best to book a cab in advance if you need to be somewhere on schedule. Limited regional services fly into nearby Salisbury-Ocean City-Wicomico Regional Airport (SBY), but you can also fly to Washington area airports, Philadelphia (PHL) or Wilmington (ILM), all convenient points for renting a car and starting a road trip.
Cuisine
Boardwalk treats tempt even the healthiest eaters: buckets of Thrasher's vinegar-laced fries, Fisher's salty-sweet caramel popcorn, Dayton's fried soft-shell crab sandwiches dripping with tartar sauce, and hot jelly doughnuts from the Fractured Prune. As the state slogan attests, Maryland is for crabs, and the best are said to be blue crabs from Chesapeake Bay. All-you-can-eat crab feasts last for hours in local homes and seafood restaurants, as piles of steaming Old Bay-spiced crustaceans get dumped onto paper-covered tables. Those meals get pretty messy, but they're also mighty tasty.
Customs and etiquette
In Ocean City, standard beach etiquette is a matter of basic courtesy. While enjoying your music in the sun, it's a good idea to wear headphones, for example. Local sunbathers walk carefully between beach blankets so as not to kick up sand, and everyone cleans up their trash. Lifeguards may restrict ball playing and other sports on the beach during prime daylight hours in the summertime, and smoking is allowed only in designated areas.
Fast facts
Population: 7100

Spoken languages: English

Electrical: 110 volts, 60 Hz, plug type A, B

Phone calling code: +1 410 or 443 or 667

Emergency number: 911