5 Little-known Interesting Facts about Monaco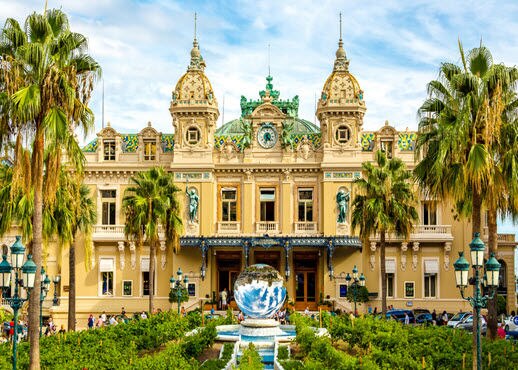 Ever wanted to know where the world's rich and famous hangout to spend their hard-earned money? Where else but at the Principality of Monaco!
Located at the south western part of Europe,
Monaco
is an autonomous city-state and the world's second smallest country. The geographical position of Monaco which sits atop a narrow coastal area with its three sides surrounded by
France
and its southern side facing the
Mediterranean Sea
makes it an ideal destination for tourists and nature lovers. But aside from the well-renowned
Monaco grand prix
and the flamboyant
Monte-Carlo casino
complex, there are other facts which are little known about Monaco. Read on and find out!
1. No Taxes, No Gambling
Known as Europe's tax haven, each and every individual citizens of Monaco enjoys a
tax-free lifestyle
since the 1870s. For decades, Monaco lived off solely on its
casinos
. At present, Monaco's current efforts to diversify its economy have made tourism its number one source of income and
casino profits
only at five percent.
Fun fact
: Citizens of Monaco are
not allowed to gamble
, nor even visit the casinos.
2. No Airplanes
You may take the train, your
helicopter o
r your
yacht
(if you have one) if you want to go to Monaco but please, no
private jets
(if you have one as well.) There are no airports in Monaco. Don't have enough change to ride the train?
Cote d'Azur Airport
in
Nice, France
is just a 30-minute ride to Monaco's capital.
Fun fact
: During weekdays, there's only an interval of 20 minutes per helicopter flight in
Monaco's heliport
. This just shows how busy the economy of Monaco is.
3. International Citizens of Monaco
There are at least 32,000 registered
citizens in Monaco
. Only 6,000 are
Monégasque passport holders
or Monaco locals, roughly 19 percent of the whole population. The remaining percent of the population are
French
,
Italians
, and 125 other nationalities which are living in Monaco.
Fun fact
: Monaco has been ruled by the descendants of François Grimaldi, a Genoese leader of the Guelphs for over 712 years. This explains why the majority of
Monaco's citizens
are Roman Catholic.
4. A Year Round of Activities
It's suitable to
visit Monaco
anytime of the year. There's an event going on every month. From glamorous balls
(
The Princess of Hanover's Rose Ball
in March); exclusive outdoor concerts by the
Monte-Carlo Philharmonic Orchestra
(Concert at the Prince's Palace in July); to sporting events such as
Tennis Masters Series
(April), the celebrated
Monaco Formula 1 Grand Prix
(May), and International Marathon (November); There's an activity of interest for everyone in the whole family!
5. James Bond's Playground
The elegant façade and panache interiors of the
Monte-Carlo Casino
had been a filming location of three
James Bond Films
namely "Casino Royal", GoldenEye, and Never Say Never Again." I wouldn't be surprised if one day they choose to shoot a new
James Bond film at Monte-Carlo Casino
. It's just that classy! Tip: You need to be at least 18 years of age and not a local of Monaco to be accepted as a guest at the Monte-Carlo Casino.
Discover
Find your perfect holiday in Monaco
From 120 hotels.