Neal's Yard, a Secret Garden in Central London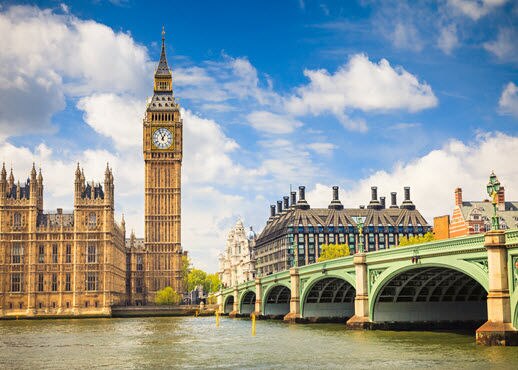 Close to Covent Garden, London, and yet hidden away, Neal's Yard is one of those places that if you didn't know it was there, you might well pass by it loads of times and simply never come across it.
There are only two alleyways leading into the Yard, both of which are fairly unassuming, and give little hint of what lies beyond. Neal's Yard is almost like a secret garden in the
center of London
, well off the main drag, and visited only by those who know exactly where they are going.
I had walked up and down
Neal Street
loads of times before I became aware of the existence of nearby Neal's Yard, but by happy chance discovered it when I went there to do a student job with a company that had its offices right on the Yard itself, and there I found the gorgeous
Neal's Yard Bakery
, the delicious yogurt ice cream, the
New Age bookshop
, and the
Remedy Shop
.
So how did this
discreet little haven in the center of London
come about? Well, the late
Nicholas Saunders
was a well-known figure in the
trip traveling around England and Wales in a van
, he produced the amazing book "
Alternative England and Wales
" which was a cornucopia of advice aimed at those attempting to live some sort of alternative lifestyle, and included advice on how to squat empty houses, how to live on a low income, and incorporated a clear emphasis on communal living and spiritual development.
It was in 1976 that Saunders moved into an
old warehouse in Neal's Yard
, which at the time really was just a scruffy backyard behind warehouses and other buildings. With his emphasis upon alternative and healthy living, Saunders set about opening up a
wholefood shop
, and the enterprise proceeded to be a huge success. Going from strength to strength Saunders then set up a dairy, a cafe, and an
apothecary
specializing in
alternative remedies
and healing.
The whole Yard was also brought to life by sculptures from
Tim Hunkin
, a Cambridge graduate who first made his name by producing the informative cartoon "
The Rudiments of Wisdom
" in the
Observer
newspaper. Hunkin created the magnificent water clock that is on the outside of the wholefood shop, and the animated sculpture of people standing in line at a baker's within the Yard itself.
Since its debut, this cosy backwater and its
shops
have simply gone from strength to strength, so if you happen to find yourself in
Covent Garden
, be sure to visit Neal's Yard, as you will be in for a real treat. It is the perfect place to have lunch outdoors in the summer, and in winter you can warm yourself up with a massage in the
Therapy Rooms
followed by tea and a healthy snack in the
Bakery
and
Tearoom
.
Neal's Yard is three minutes from
Covent Garden tube station
, and five minutes from
Leicester Square tube station
.
About the author
Carol Ferndale has lived in the UK, Japan, Sweden and the Middle East, as well as studying in France, and doing cultural exchange activities in Belgium. She has also traveled by bus across the USA from coast to coast, spent time in Canada, strolled around the Winter Palace in St Petersburg, explored other parts of Eastern Europe, made a number of journeys to Turkey, and onwards into various parts of Asia, including China and Thailand. Carol Ferndale now spends most of her time in England, writing, computer programming, and taking an interest in the nature of the universe.