Taipei Entertainment Guide - For fun, recreation, and relaxation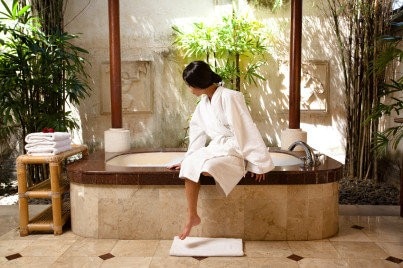 Taipei has entertainment options in all areas, from a decent nightlife scene to the arts, nature hikes, and spas. The hinterland is rough and exciting and is wholly accessible from town. It is best enjoyed at the nearby Songshan Nature Reserve, with its established hiking trails.
In addition, there are miles of beaches near to town with fluffy sands and warm waters that offer the chance to bathe and partake in water sports. Avoiding the typhoon season (especially August and September) goes without saying and the outdoors is best experienced around December/January time.

For those who prefer to not indulge in activities and remain firmly in the city, there are oodles of interactive museums and galleries to check out and more than enough temples and palaces to appreciate.


Hot springs and spas
Hell Valley, Hwa Yi Chuen, and Peitou Hot Springs Park are the best known hot springs areas and are within easy reach. Many of the natural hot springs are also taken advantage of, where resorts have set up spas so that guests can enjoy being pampered.


Songshan Nature Reserve
Songshan Nature Reserve is close to town and appeals to the whole family; there are some nice walking trails and plenty of hills from which to steal views. Rustic temples and dense foliage populate the park along with the four main hills: Tiger's Head, Elephant Mountain, Lady Finger, and Nine-Five Peak.


Beaches
Paishawan Beach is just north of town and gets crowded during the cool November through February dry season. The beach is good for swimming and water sports action and is easily reached. White Sand Beach, Chinshan Beach and Fulong Beach are also popular.


Golf
Golf is a particularly popular pastime in Taipei and there are several class golf courses in the city. Of the most popular are the Pearl Height Golf and Country Club, Taiwan Golf and Country Club, and Tan Shui Golf and Country Club.
Spot - Taipei Film House
Located on the bustling Zhongshan North Road, Spot—Taipei Film House is an art center with a difference. It screens independent films and comes with loads of café s and restaurants and has a pleasant garden and balconies to mingle. Admission is free.


Nightlife
Anho Road in eastern Taipei has some of the best nightlife in town, loaded as it is with bars and restaurants. The so-called combat zone in Zhongshan also has a load of bars, while the older Ximending (West Side) is one of coffee shops and quieter retreats. Although the Taiwanese eat early, bars often stay open until three or four in the morning, but be aware that alcohol and nightclubs are expensive.

Find more information about Taipei and hotels in the area:
Taipei hotels | Taiwan hotels | Taipei Hotel Special Deals
Discover
Find your perfect holiday in Taipei
From 1130 hotels.