Ho Chi Minh City Entertainment Guide - For fun, recreation, and relaxation
Ho Chi Minh City Entertainment Guide - For fun, recreation, and relaxation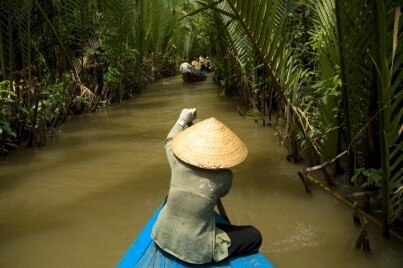 Ho Chi Minh City lacks the heady blend of cultural collection found in Hanoi; however, the city still has plenty to offer on the entertainment front. Aside from day time frolicking in the city's water parks, visitors can hit the town after dark to sample local nightlife.
The city's numerous water parks provide welcome relief when the temperature starts to soar, and the Saigon River is also a fun splash pool. Many locals jump in the river too, so there is a fantastic opportunity to interact with Saigon residents.

Saigon Opera House is one of the finest examples of French Colonial architecture in the city. The grand 800-seater venue provides the ideal setting to watch a local performance.

Water puppetry can also be enjoyed in Saigon, as many of the Hanoi based shows travel to Saigon to perform at the Golden Dragon Water Puppetry Theater. This unique art is a must-see while traveling in Vietnam.


Water parks
A number of fun splash pools provide a welcome break from sightseeing. New slides and equipment are added each year, and the parks are generally quite safe. Parks are open all year round and provide hours of fun for all the family.


Saigon River
This is the best place to meet and have a splash with the locals. River swimming should be enjoyed fully clothed, copy local swimming attire to avoid offending. Swimming is best enjoyed when it's hot, which is often.


Saigon Opera House
This grand example of French colonial architecture provides the perfect arena for enjoying a performance. The impressive venue is a focal point in the city and allows visitors to gain insight into the local arts and culture. Details of shows are available from the office behind the theater.
Golden Dragon Water Puppetry
Water puppetry is not just confined to Hanoi, many shows take place in this beautiful arena. The intriguing show can be thoroughly enjoyed despite the language barriers. Golden Dragon Water Puppet Theater continues to stage this beautiful and unique art, which is over 1000 year old.


Nightlife
Saigon has a more vibrant nightlife than Hanoi; however, it still has a rather tame scene in comparison to other large Asian cities. There are lots of venues playing live music and it is becoming more common to find locals and foreigners socializing in the same bars. Most places close around midnight in accordance to government restrictions, but sometimes if the drinks are flowing bars stay open later.

Find more information about Ho Chi Minh City and hotels in the area:
Ho Chi Minh City hotels | Vietnam hotels
Discover
Find your perfect holiday in Ho Chi Minh City
From 2210 hotels.