How to take better holiday photos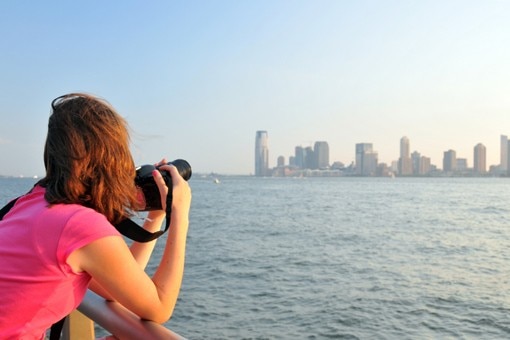 Whether you're away for a family beach holiday or a long-haul trek around the world, make sure you have great memories of your trip with our tips on how to take better holiday photos.
What do I need to pack for my camera?
Bring plenty of good quality camera batteries. If your camera is digital, bring more than one large memory card just in case of any fault. For an old-school film camera, check that your destination sells reliable slide or print films.


Should I bring a tripod?
For night-shots and scenery, photos look better with a tripod. But you don't need to lug around something that looks like scaffolding. Look out for small, table-top tripods from around 15 cm high that fit neatly into your day bag.


How can I protect my camera in extreme temperatures?
It's worth buying a case or bag to protect your camera from extreme heat, cold and rain – and make it less likely to be damaged on long journeys. If you have an SLR camera, fit your lens with a UV or skylight filter which helps with harsh sunlight, especially on the beach or ski slopes.


What should I do with my photos if I'm on a long trip?
As internet cafes are pretty much everywhere it's easy to upload photos online, so set up an account on a photo-sharing website before you go. You could also store your photos onto a USB memory stick, so don't forget the cable for your camera.


What should I do if I can't use flash?
In some places, like museums and churches, flash photography and tripods are forbidden. If you can adjust your camera settings, take it off automatic and open up the aperture to its widest. Keep your camera steady, as the shutter speed will be slow, and turn up the ISO to a high setting.


How can I get an original shot of a famous site?
We've all seen the standard photos of famous sites. Be more adventurous, like getting close up or zooming in to an unusual architectural detail. Crouch down and shoot from an unusual angle. Get creative and take plenty of shots of the same subject.


What's the best time of day to take photos?
In sunny places, photos taken in the middle of the day can be bleached out and harshly lit. Ideally, early morning and late afternoon are the best times, when the light is softer and shadows longer. In places with high pollution the sky can become hazy by the afternoon. Try not to shoot into the sun.


Should I ask when taking photos of people?
It's always good to get candid portraits of people, but posed portraits are a good way of interacting with locals. In some traditional and religious societies taking photos of people is considered taboo – especially women. Use your common sense and ask first if it's likely to cause offence. With a digital camera it's easy to show them the photo on the display, and be prepared to email it if requested.
How do I know if the exposure is correct?
Instead of using the automatic setting, bracket the shots by manually adjusting the aperture or shutter speed and taking several shots of the same thing, starting with what you think is correct. Then alter the setting to one above and one below, ensuring that you'll hit the right one eventually.


When should I carry my camera?
Always! And if you're in an interesting place make sure you're prepared - the camera out of the bag and switched on. Sometimes the best holiday photos are ones which you would least expect. Of course be careful in crowded places and walking around at night.


What is the best way to use natural light?
If there is one strong light source and shadows, be creative. If you're taking a portrait, try to move them into a source of light falling on their face, contrasting with surrounding shadows. Also be sure to look out for dramatic silhouettes.
Discover
Find your perfect holiday in Los Angeles
From 1410 hotels.