Short getaways in Portland – garden strolls, riverfront dining and stylish wine bars
Short getaways in Portland – garden strolls, riverfront dining and stylish wine bars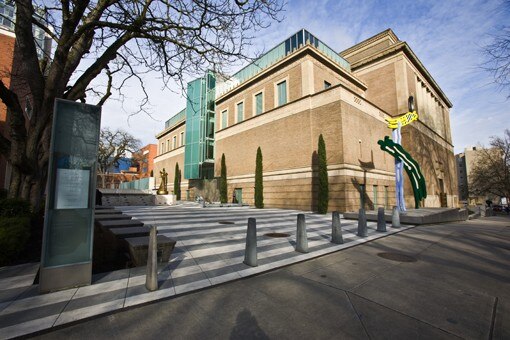 Take a short getaway in Portland and experience the best of this exciting city. Book a Portland hotel and let this two-day itinerary serve as your personal city showcase.
Portland short getaway day one, morning
Begin your Portland short getaway on the brick-paved Pioneer Courthouse Square. The waterfall fountain makes an interesting backdrop for a snapshot. South on Broadway is the Portland Art Museum with its stunning collection of American Indian art and artefacts. East on Madison Street is Tom McCall Waterfront Park, where paved paths provide awesome views of the Willamette River.

Start: Pioneer Courthouse Square
Nearest TriMet stop: Pioneer Courthouse Square


Afternoon
Make your way west down Burnside Street to fashionable Nob Hill for lunch at one of the tony bistros clustered on Northwest 21st Avenue. After lunch, browse the blocks of trendy boutiques, art galleries and funky home-furnishing shops that line Northwest 23rd Avenue. A vintage streetcar can take you back to your Portland hotel past rows of postcard-perfect Victorian houses.

Start: Northwest 21st Street and Burnside Street
Nearest TriMet stop: PGE Park


Evening
Take the MAX trolley up to the Pearl District, Portland's hub of hip restaurants and lively night life. Spend the early evening wandering past the stylish, renovated warehouses on Northwest 10th and 11th avenues, filled with lofts, galleries, wine bars, brewpubs and clubs. This neighborhood's snazzy seafood restaurants serve up some of the Pacific Northwest's freshest fish, and Vino Paradiso has live music and a great wine list, featuring Oregon's tantalizing pinot noirs.

Start: Northwest 11th Avenue and Johnson Street
Nearest MAX stop: Johnson St.
Portland short getaway day two, morning
Start your day with a French press of Ethiopian Mordecofe at Stumptown Coffee Roasters. Then head to The Japanese Garden in Washington Park for tranquil strolls through formal floral displays. Spring and early summer are the best times to visit, when irises and azaleas burst into bloom. In the distance, Mount Hood forms a breathtaking backdrop.

Start: Stumptown Coffee Roasters
Nearest MAX Stop: Oak/Southwest First


Afternoon
Enter Chinatown through the ornate Chinatown Gate at West Burnside Street and Fourth Avenue and stop for dim sum at Fong Chong. After lunch, head to Powell's City of Books, the "world's largest bookstore" and browse the stacks.

Start: Chinatown Gate
Nearest MAX Stop: Northwest Fifth/Couch


Evening
Wind down a Portland short getaway at one of Portland's top seafood spots, McCormick and Schmick's Harborside at the Marina. Tables by the windows look out over the majestic Willamette River. Good options are steamed clams, Pacific Northwest oysters or the restaurant's signature sturgeon or all three. Catch a play at Portland Center Stage in the Pearl District. Or cap off your evening with a frothy Brutal Bitter at Rogue Distillery & Public House.

Start: McCormick and Schmick's
Nearest MAX Stop: PSU Urban Center