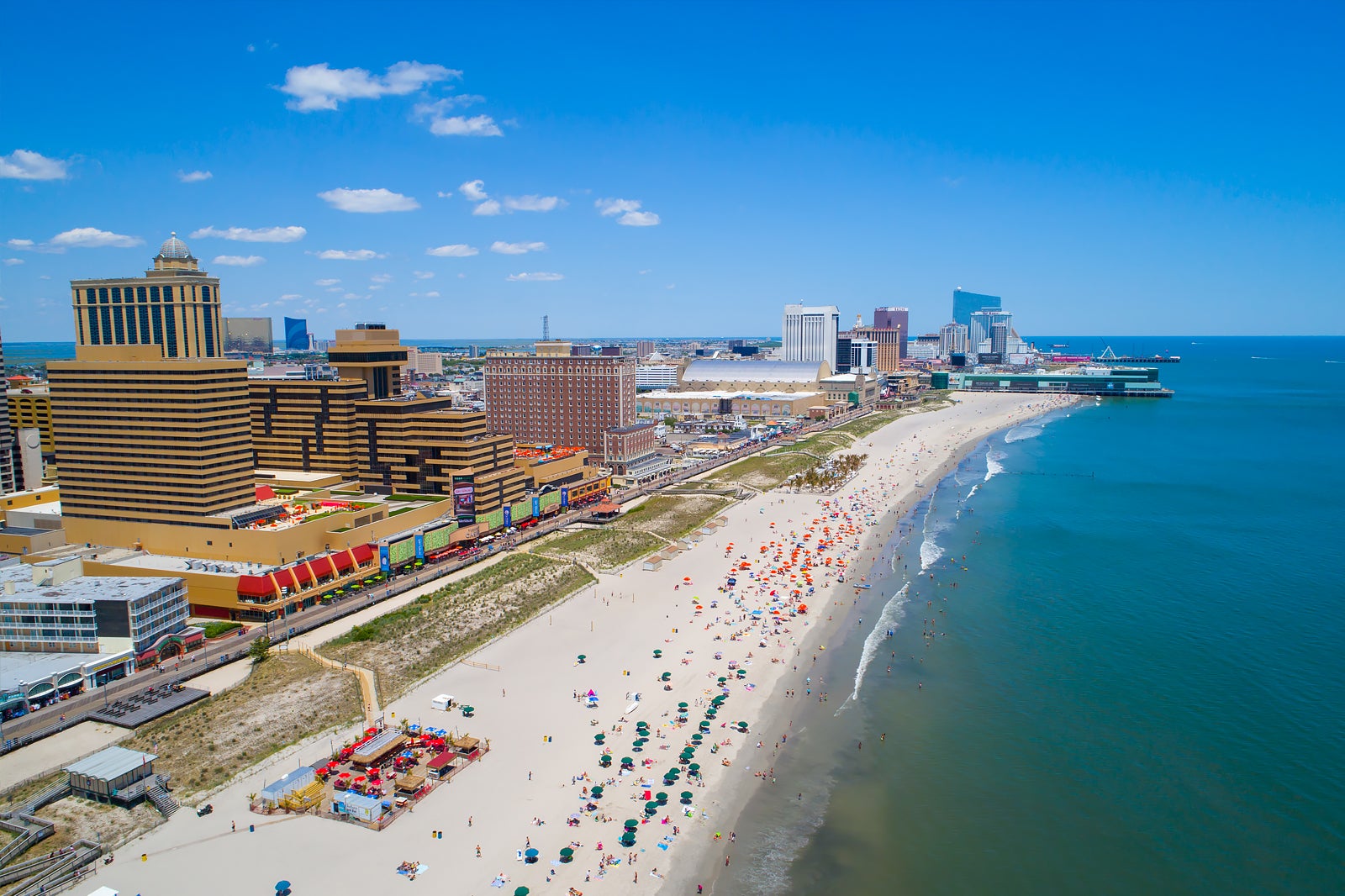 Atlantic City
What you need to know before you go
Atlantic City, the largest city on the Jersey Shore, is most famous for its casinos, giving it a reputation as the 'Vegas of the East Coast'. It perhaps lacks the glitz and glamor of its more renowned cousin in Nevada, but the slot machines are still popular enough to distract many from the lovely beaches.
Take a stroll along the boardwalk and see the remarkable array of beachfront hotels, ranging from the ultra-modern to the stylishly retro. Stop by Steel Pier for some funfair thrills or the Historic Gardner's Basic for a more peaceful experience.
Where & what to eat in Atlantic City
10 Best Restaurants in Atlantic City

Atlantic City is famous for its high stakes, but it's also a hub of New Jersey food culture. You're going to need to take a break from all the gambling to refuel. Why not do it in style? Whether you're looking for fancy or no-nonsense, there's something for you. Enjoy a cocktail in a historical gentlemen's club, or grab...
Where to shop & what to buy in Atlantic City
12 Best Places to Go Shopping in Atlantic City

Shopping in Atlantic City caters to both luxury seekers and budget shoppers. From branded goods at high-end malls to discounted fashion at factory outlets, you're sure to find something to fill your luggage with. The best part of it all? Shopping for fashion and shoes is tax-free. On Atlantic City's iconic boardwalk lined with numerous shops, you'll find...
Where to go & what to do at night in Atlantic City
12 Best Nightlife in Atlantic City

Atlantic City's nightlife scene is among the most vibrant on the east coast – it's little wonder this glitzy gambling town has earned the moniker of "America's Playground." Lined with long and gorgeous beaches and brimming with action-packed casinos and glamorous restaurants, the jewel of New Jersey attracts scores of vacationers each year. And it's this eclectic mix of happy...
Back to top