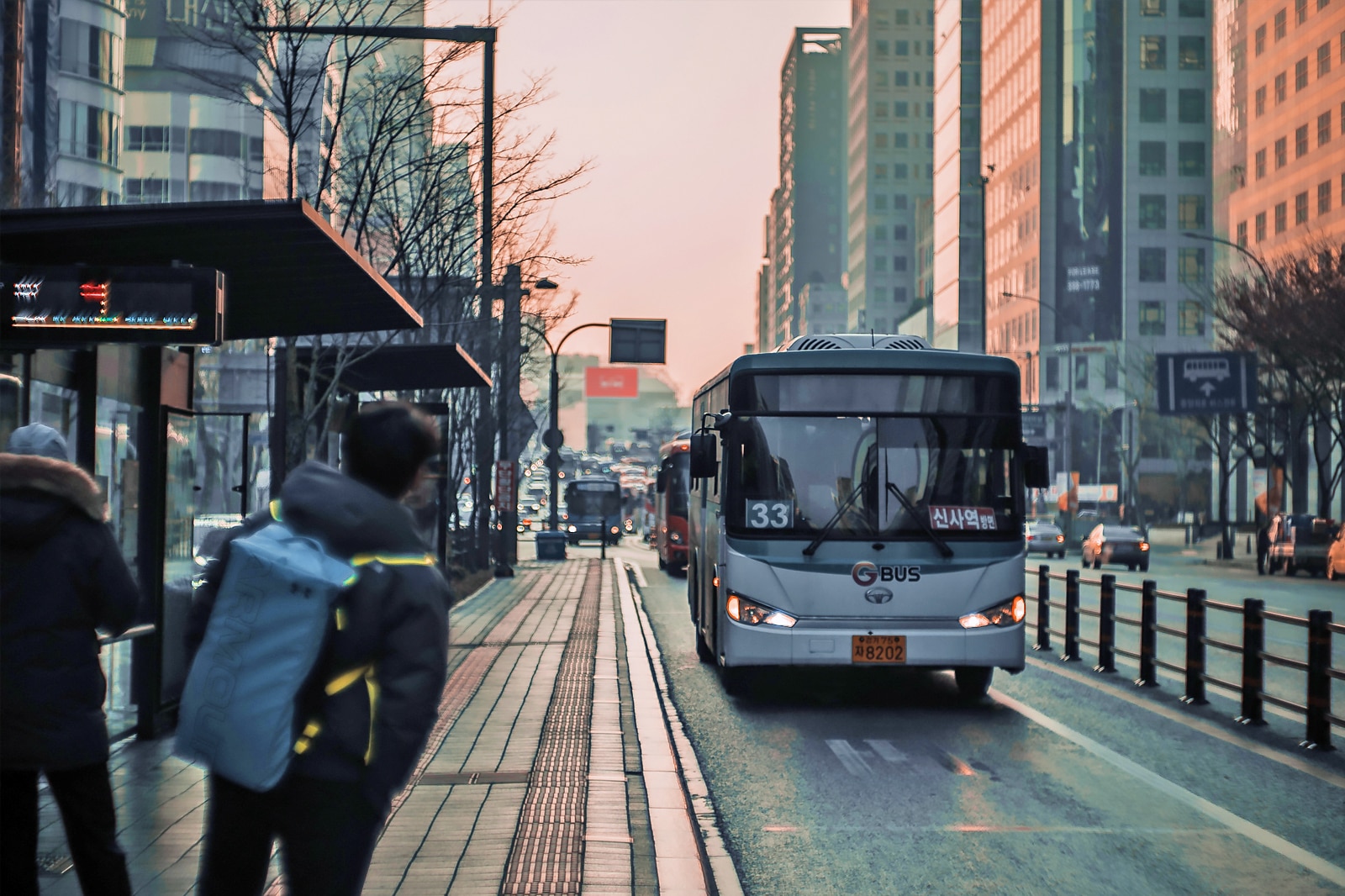 Seoul Travel Essentials
Useful Information to Help You Start Your Trip to Seoul
Our Seoul Travel Essentials lays out the essential information you need to help you plan your trip to one of the most popular destinations in South Korea. No matter how frequently you travel, some questions will always need answers: What's the weather like? How can I get from Incheon International Airport and Gimpo International Airport to my hotel? What currency and type of plug do I need?
We have all these answers plus other basic info about the best time to go, getting there, getting around, and a few useful travel tips. You'll also learn about the most popular landmarks in Seoul such as Gyeongbokgung Palace, N Seoul Tower, and Bongeunsa Temple. It's all compiled in this Seoul Travel Essentials. After reading this short and easy-to-read guide, you will be a little more prepared to start your trip to Seoul, South Korea.
1
When is the best time to travel to Seoul?
Seoul has a humid continental climate. It features hot and humid summers and freezing winters. The all-year-round average temperature is 12.5°C.
With an average temperature of 26°C, August is the warmest month in Seoul, while January is the coldest month with a daily average of -6°C.
Precipitations range between 6 and 9 days per month between September and June. The wettest time of the year is from July through August, with around 15 rainy days per month. Expect snowfall between November and March.
The crowds, the heat and humidity in summer (June–August), and the low temperatures in winter (November–March), make Seoul less attractive during these times of the year.
The best times to visit Seoul are in spring and autumn. March–May is the blooming flower season while September–November is the time when tree leaves turn yellow and red. These 2 periods feature decent weather conditions and more affordable hotel prices than in summer (peak season).
Plug type: C and F
Electricity: 220 V – 60 Hz
Currency: South Korean won (₩)
International dialing code: +82 2
Emergency telephone number: 119 (fire and medical emergency), 112 (police)
Seoul airports serve as the main arrival points for travelers visiting the South Korean capital city. There are 2 international airports in Seoul: Incheon International Airport and Gimpo International Airport. Both have spacious terminals, modern facilities, dining and shopping outlets, and efficient public transportation options to the city centre. For those on layover flights, there are plenty of hotels within walking distance of Seoul's airports.
You're required to submit completed forms for immigration and customs clearance upon your arrival in all Seoul airports. Do note that passengers coming from countries with a high risk of infectious diseases are required to fill out a quarantine questionnaire.
Read more
4
How to get around Seoul?
Travel tips
Getting around Seoul is relatively easy thanks to the city's well-planned pedestrian lanes and efficient public transportation system. The subway is one of the best ways to travel within the city as there's usually a station within a 10-minute walk of popular neighbourhoods and sightseeing spots.
Seoul's public bus system is another popular method of getting around – 400 bus routes link the city's shopping, entertainment and business districts. You can also flag down metered taxi cabs in Seoul, with fares determined by distance and time. If you're looking to explore other regions in South Korea, Seoul is also connected by a number of high-speed rail systems and express buses.
Seoul travel passes
Seoul travel passes are available at most convenience stores, subway stations, and tourist information centres. Carrying a pass helps you get around Seoul easily and avoid common travel hassles such as long queues and the lack of small change. These cards can be used to pay for subway, bus and taxi cab fares as well as certain transactions at convenience stores. There are 3 types of Seoul travel passes available, namely T-Money, T-Money Mypass, and Seoul Citypass Plus.
T-Money Card The T-Money card is a standard transit card that can be used on any public bus, subway, taxi cab, or for purchases at many convenient stores in Seoul. T-Money cards also offer discounts for rides on buses and subways, as well as transfer discounts between both. Valid for 30 minutes between transfers, just tap your T-Money card on the sensors as you get on and off the subway or bus, and your total fare will be calculated as if you were on a continuous ride. T-Money cards have no expiration date and any unused balance will remain on your card until used. For small amounts, refunds can be made at convenience stores at a surcharge. Large amounts can only be refunded at the T-Money headquarters at Seoul City Tower Building.
T-Money Mpass For multiple journeys, the best option is the T-Money Pass which is available at tourist information centres in Incheon International Airport, Seoul Global Culture & Tourism Center in Myeongdong, and at Gangnam Tourist Center. The card can be used a maximum of 20 times a day for subways and public buses.
Seoul Citypass Plus The Seoul Citypass Plus has similar functions to a T-Money card but comes with additional benefits. Not only can travelers get around Seoul by public transportation up to 20 times a day, but it can be also used for transactions at the royal palaces of Gyeongbokgung, Changdeokgung, Changgyeonggung, Deoksugung, Jongmyo Shrine, and for purchases at many convenience stores. Cardholders can also enjoy discounts at dozens of major attractions, restaurants, exhibitions, and beauty salons in the city.
Traveling on the subway in Seoul
The Seoul subway system offers a convenient way of getting around, with colour-coded subway lines, comprehensive maps, and display signs in Korean, English, and Chinese. Consisting of Seoul Lines 1 through 9, Jungang Line, Bundang Line, and Gyeongui Line, the trains here operate practically non-stop from 5.30 am until midnight.
A'REX is Seoul's airport railroad line that connects Incheon International Airport and Gimpo International Airport to downtown Seoul. Operating from Incheon International Airport, express trains charter travelers to Seoul Station in just under 50 minutes.
Subway fares vary according to age range, where visitors can opt for the single-journey card or multiple-journey card. A deposit is required for the former, which you'll get back by returning the ticket to a deposit refund device at your destination.
Seoul subway stations also have onsite amenities and facilities, including tourist information centres, currency exchange, self-storage lockers, and phone-charging stations. You can also find convenience stores, restaurants, and shopping outlets at these stations.
Traveling by bus in Seoul
Similar to the subway system, bus routes in Seoul are colour-coded. Blue-hued buses travel on major roads within Seoul while green buses travel shorter distances and charter passengers between transfer points, such as subway stations. Buses marked in yellow travel on a circulation route within central districts of the city, and red buses travel from central Seoul to suburban neighborhoods. Passengers can choose between paying cash when they get onto the bus or use a Seoul travel pass.
Taking a taxi cab in Seoul
Taxi cabs in Seoul can be found just about everywhere in the city. There are 3 main types of taxi cabs here, all of which are metred with fares determined by distance and time. Virtually all taxi cabs operating in Seoul accept cash, credit card, and prepaid Seoul travel passes.
During peak hours and past midnight (when subways and buses are not operating), you can find taxi cab stands near major attractions, shopping and nightlife districts. Do note that rates are 20% higher during this time, so make sure to plan any late-night travels well in advance. Tipping is not necessary in Seoul, but rounding up the total fare and letting the driver keep the change is customary.
Regular Taxi cab The cheapest taxi cabs in Seoul are the regular or standard taxi cabs, which are painted orange. Seoul taxi cabs can be easily flagged down on the streets.
Deluxe Taxi cab Deluxe taxi cabs are often nearby established hotels and tourist destinations. Fares are usually 40% to 50% higher compared to regular taxi cabs. The plus side of these vehicles range from English-speaking drivers and safer service to more spacious seats and no late-night surcharges. To identify a deluxe taxi cab in Seoul, look out for vehicles in black with golden stripes and the "Deluxe Taxi cab" insignia on each side.
International Taxi cab
For foreign travelers, Seoul offers special international taxi cabs that are driven by taxi cab drivers who are proficient in either English, Japanese or Chinese. Similar to deluxe taxi cabs, international taxi cabs are black but are marked with an "International" insignia on both sides. These taxi cabs usually operate on a reserved basis, but you can also often hail one on the streets.
5
What are the main annual events in Seoul?
Yeouido Spring Flower Festival
What: The blooming flower season, which includes cherry blossoms as well as crimson royal azaleas, forsythia, and other flowers, is celebrated in spring in Seoul. It brings plenty of live music performances, exhibitions, and photo ops.
When: April
Where: Yeouido Park, Yeouiseo Road, Changgyeonggung Palace, and other places in Seoul
Sinchon Watergun Festival
What: The Sinchon Watergun Festival is a cheerful event that offers refreshing water fights in Seoul's summertime heat. DJs provide a soundtrack to the friendly water battles. Water guns, raincoats, and changing rooms with lockers are available on site.
When: July
Where: Yonsei-ro near Sinchon Station Line 2
Seoul Lantern Festival
What: Held since 2009, Seoul Lantern Festival celebrates the arrival of winter with dazzling lights displayed along the Cheonggyecheon Stream. Made of paper lanterns and LED sculptures according to an annual theme, it offers a 1.3-km walk through beautiful illuminations.
When: November
Where: Cheonggyecheon, between Cheonggye Plaza and Supyo Bridge
6
What are the main landmarks in Seoul?
Gyeongbokgung Palace
Gyeongbokgung Palace was built in 1395 by King Taejo. It's the largest and most striking of the 5 grand palaces built in Seoul during the Joseon dynasty. It features some 500 restored buildings on a 40-hectare site, including the National Folk Museum and the National Palace Museum.
N Seoul Tower
N Seoul Tower sits atop Namsan Mountain in central Seoul. Standing at 237 meters above ground, you get to enjoy panoramic views of Seoul from its observatory. Inside, there's also a digital observatory as well as plenty of souvenir shops, restaurants, and cafés.
Bongeunsa Temple
Bongeunsa Temple offers cultural events for those looking to learn about traditional Korean Buddhist practices. It's surrounded by lush greenery and filled with artifacts such as woodblock carvings of Buddhist sutras and Korea's tallest statue of the Buddha Maitreya.
The War Memorial of Korea
The War Memorial of Korea was built to commemorate the Korean War (1950–1953). Located in Itaewon, the museum has a virtual combat experience room as well as indoor and outdoor exhibition centres displaying military equipment, historical relics and battle records
Back to top