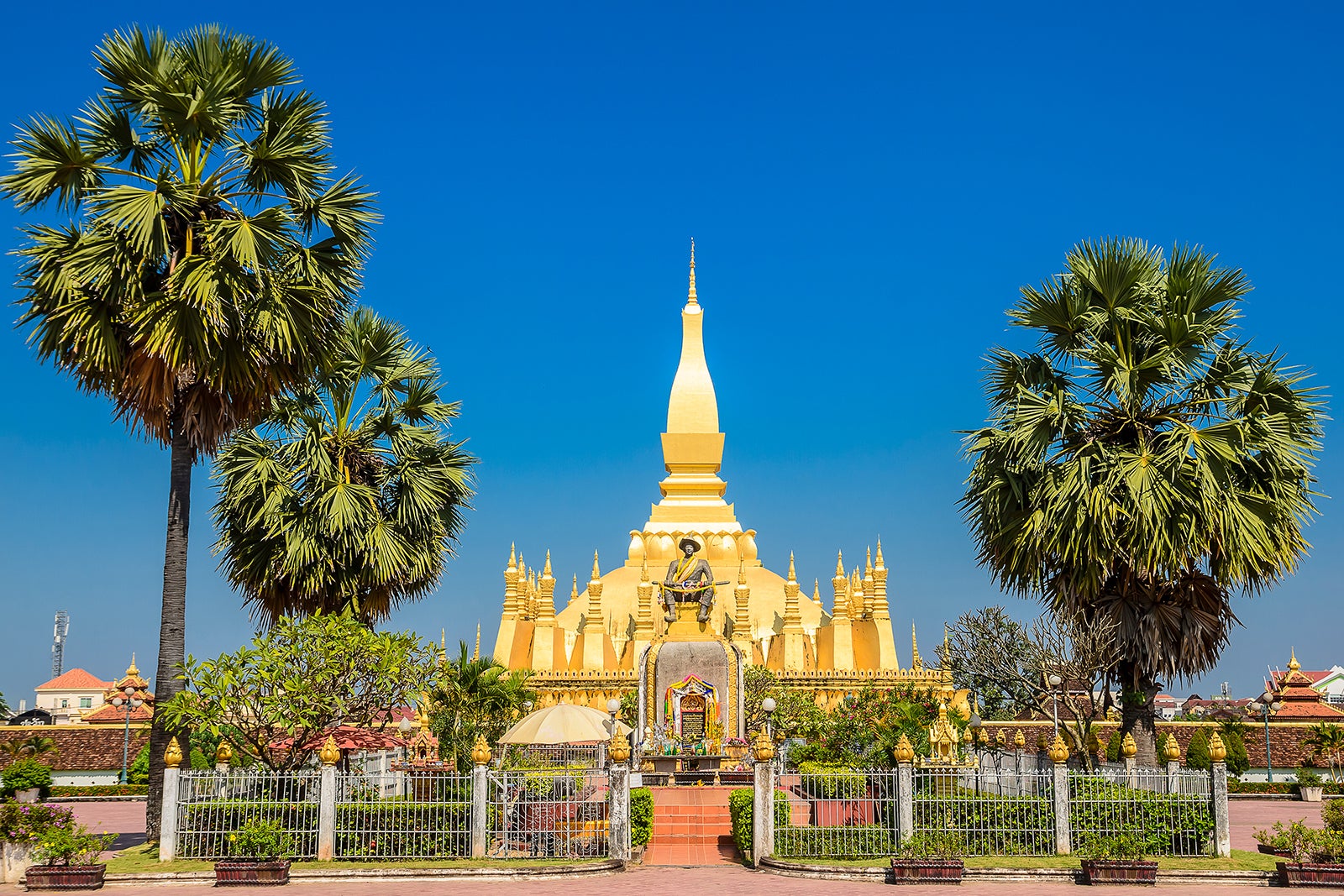 Pha That Luang is a sacred monument and one of Laos' most impressive religious structures. It was founded in the 3rd century to house the breastbone of Buddha, which was brought to Laos by an Indian missionary.
The current structure was built by King Setthathirat in 1566, after Vientiane became the capital of Laos. A statue of the former Lao king stands in front of the main entrance. Standing at 44 meters, Pha That Luang has a pinnacle covered in real gold, with a set of painted turrets surrounding its central stupa.
Pha That Luang - one of the highlights of 17 Best Things to Do in Vientiane (Read all about Vientiane here)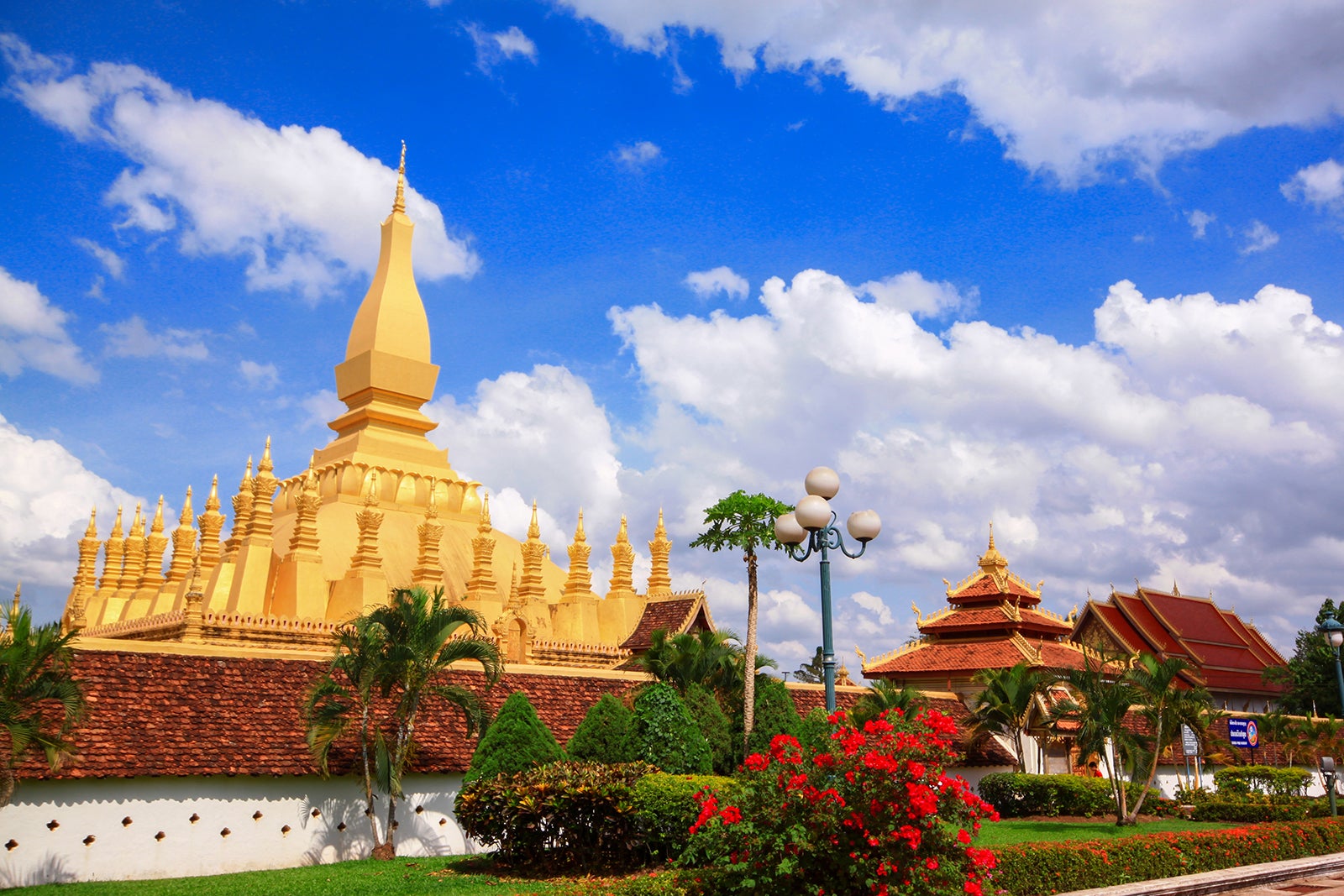 That Luang Festival, one of the most important Buddhist celebrations in Laos, takes place every October and November. There are plenty of parades, traditional performances, and religious ceremonies held over the course of 3 days (and nights).
Located 4 km northeast of central Vientiane, the temple is easily reachable by tuk tuk or bicycle. You can rent bikes from most guesthouses in the city.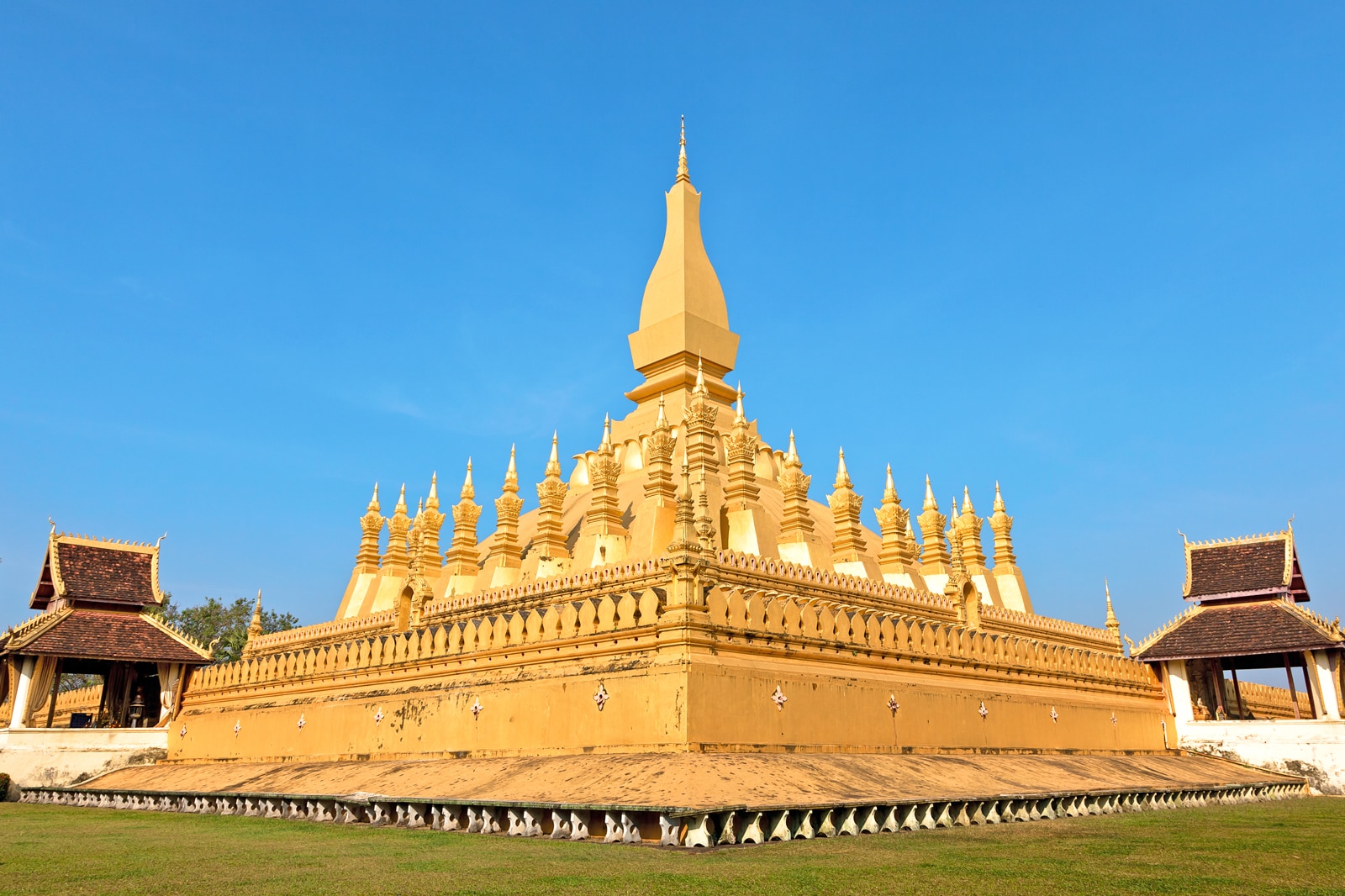 Pha That Luang
Location: Vientiane, Laos
Back to top