Luang Prabang Travel Essentials
Useful Information to Help You Start Your Trip to Luang Prabang
This Luang Prabang Travel Essentials shows you some of the best ways of getting to and around the UNESCO-listed town. Located in northern Laos, this heritage town has over 30 Buddhist shrines and monasteries – the oldest of which date back to the 16th century.
This former royal capital of Laos attracts those looking to learn about Buddhism as its untouched setting makes it an ideal place for spiritual contemplation. Natural landscapes surround Luang Prabang, including cascading waterfalls, lush mountains, along with the Mekong and Nam Khan rivers. We've also listed some important phone numbers you can easily refer to in case you encounter an emergency in Luang Prabang.
The weather in Luang Prabang is typical of many Southeast Asian countries – the city enjoys a tropical climate with warm weather year-round, with temperatures ranging between 15°C and 38°C. The rainy season in Luang Prabang is from June to September, while the dry season falls between October and May.
Read more
2
How to get around Luang Prabang?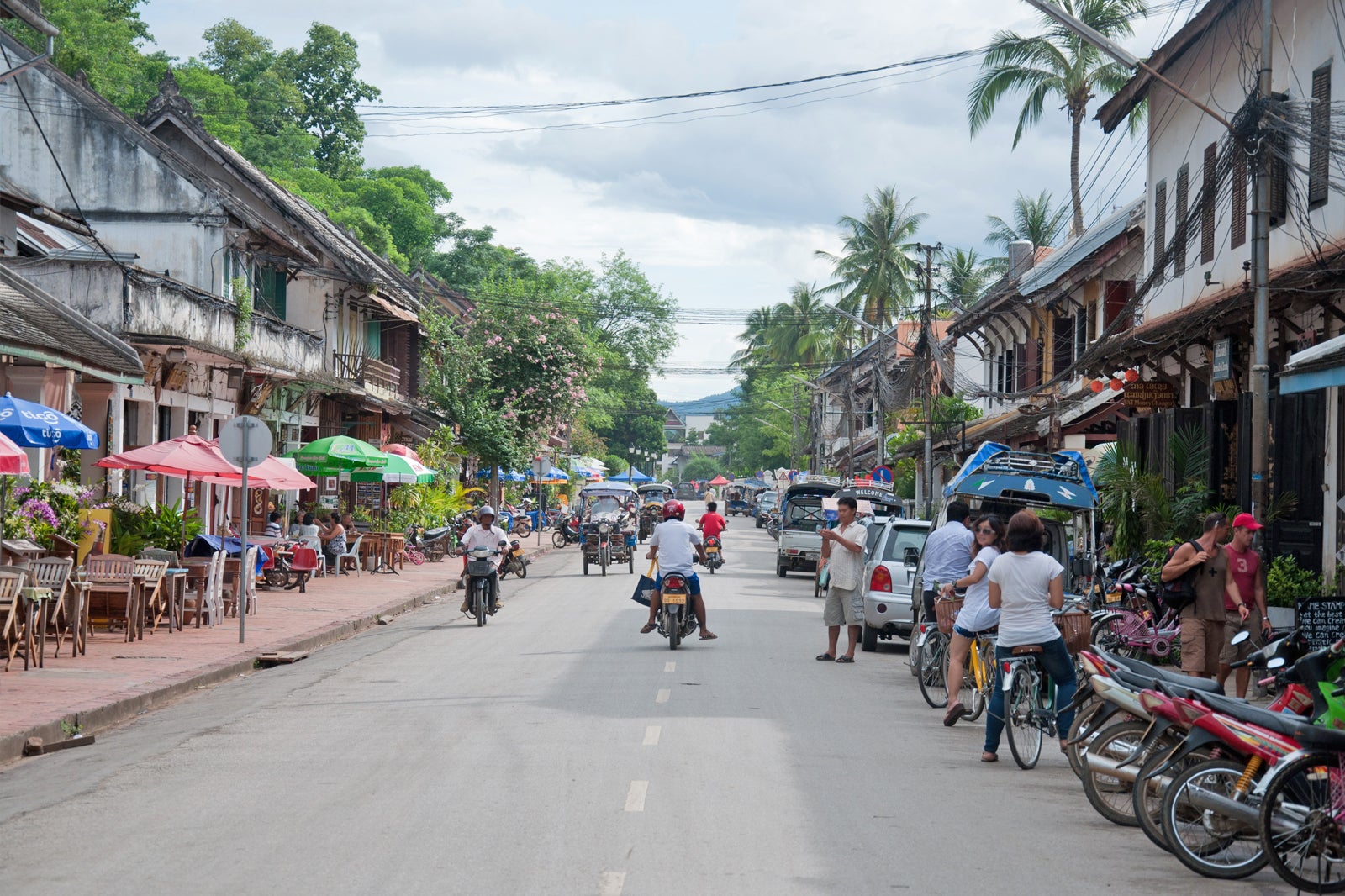 You can easily get around Luang Prabang on foot and bicycle, unless you want to get out of the heritage area and discover other off-the-beaten-path attractions. Most 5-star hotels offer scheduled shuttle service to/from the old city.
If you want to travel outside the town center, your option is limited to tuk-tuks (motorized 3-wheelers), which can easily be flagged down. Whether you're just going from 1 place to another or hiring for a day, these tuk-tuks come in very handy. Always negotiate a price before getting in.
For crossing the river, you will need to charter a long-tail boat. To get to Pak Ou or Ting Cave, rental a boat in front of Vat Xieng Thong. Boats that go to Xieng Maen are in front of Vat Phon Xai (west of town center). To get to Vang Vieng, charter a tuk-tuk and get to Naluang Bus Station.
photo by Mills Baker (CC BY 2.0) modified
3
Luang Prabang International Airport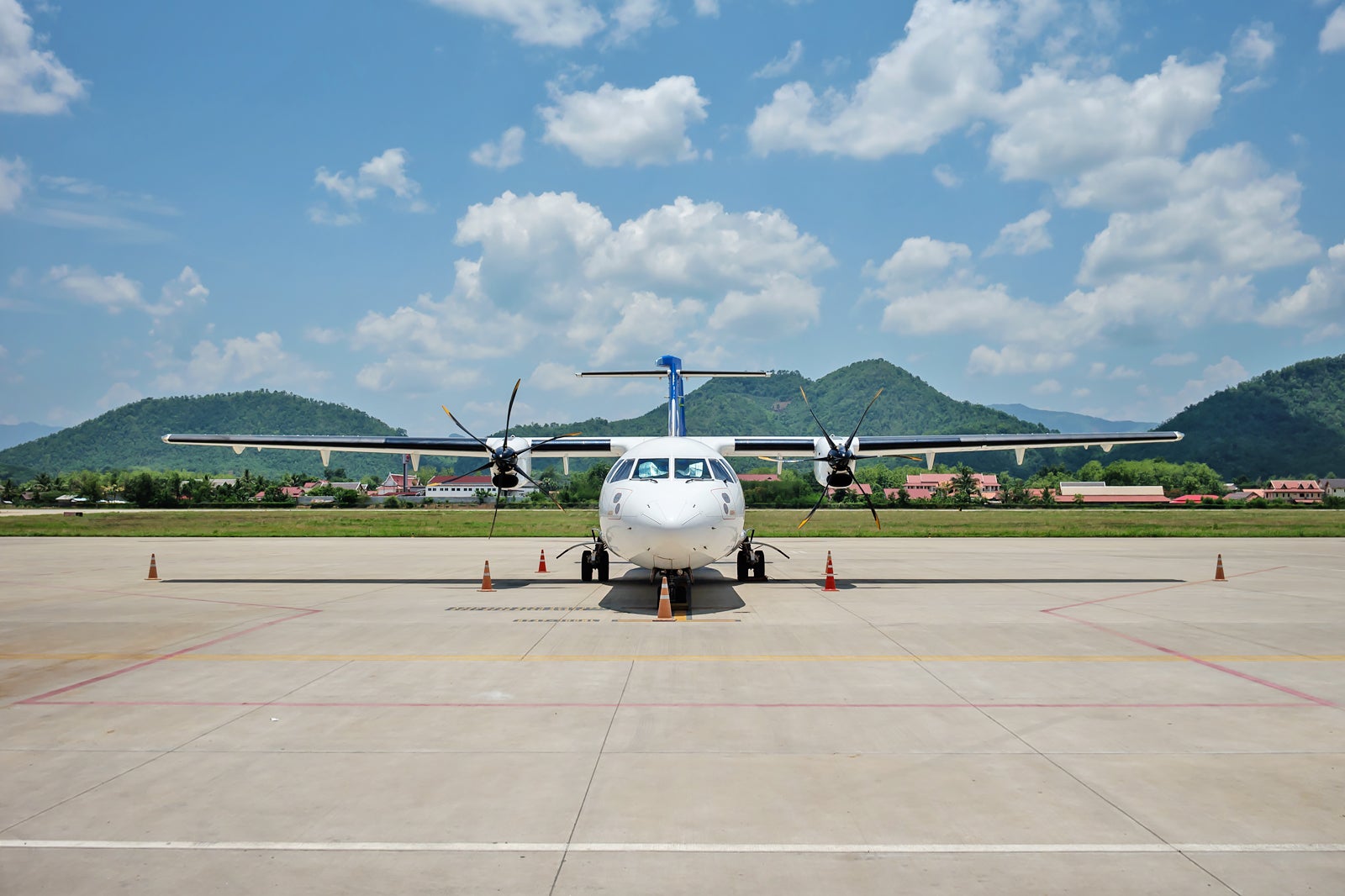 Luang Prabang International Airport is about 4 km north of the old city. To get to town, there are several options in case your hotel doesn't offer shuttle services. Taxis are convenient but relatively expensive.
You can locate a taxi stand right outside the arrival hall, while hotel shuttles are available on a pre-arranged basis. The cheapest option is getting a tuk-tuk, which waits for passengers outside the airport gate. There's no bus service to the old city.
4
Luang Prabang phone numbers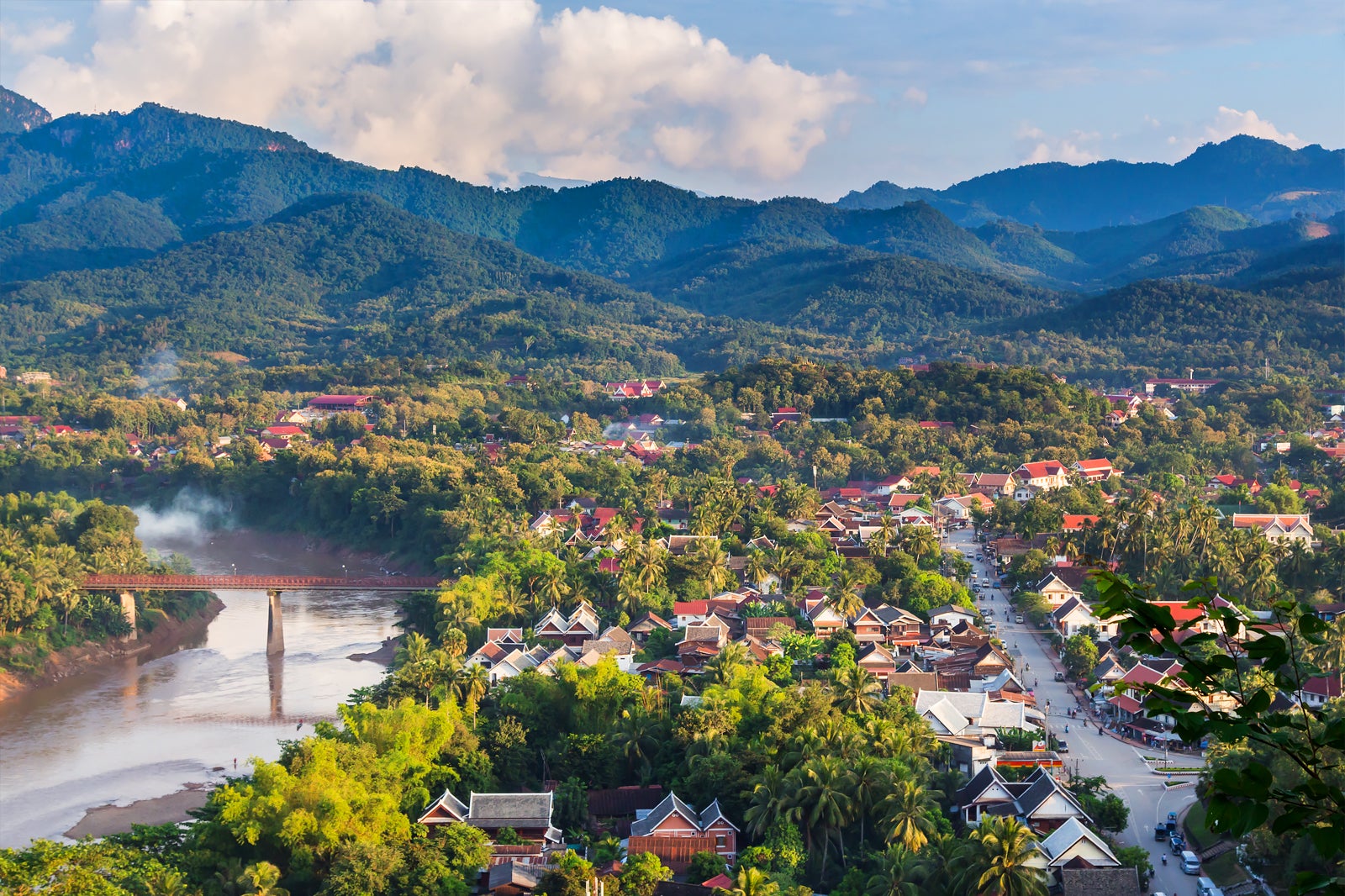 • Laos Country Code: +856
• Police: 191
• Fire: 190
• Ambulance: 195
• Tourist Police: 192
• Naluang Bus Station: +856 71 212 979
Back to top