Tian Tan Buddha (Big Buddha) sits within Po Lin Monastery on Lantau Island. Spanning 34 meters in height, this bronze structure depicts Buddha sitting on a lotus, on top of a 3-level base platform.
It's visible from just about anywhere in Hong Kong, but you can take a closer look by climbing 268 steps to the top – you'll also be greeted with spectacular views of Hong Kong Island and neighboring islands dotting the South China Sea. It can get rather chilly at the summit, so bring a light jacket to keep warm.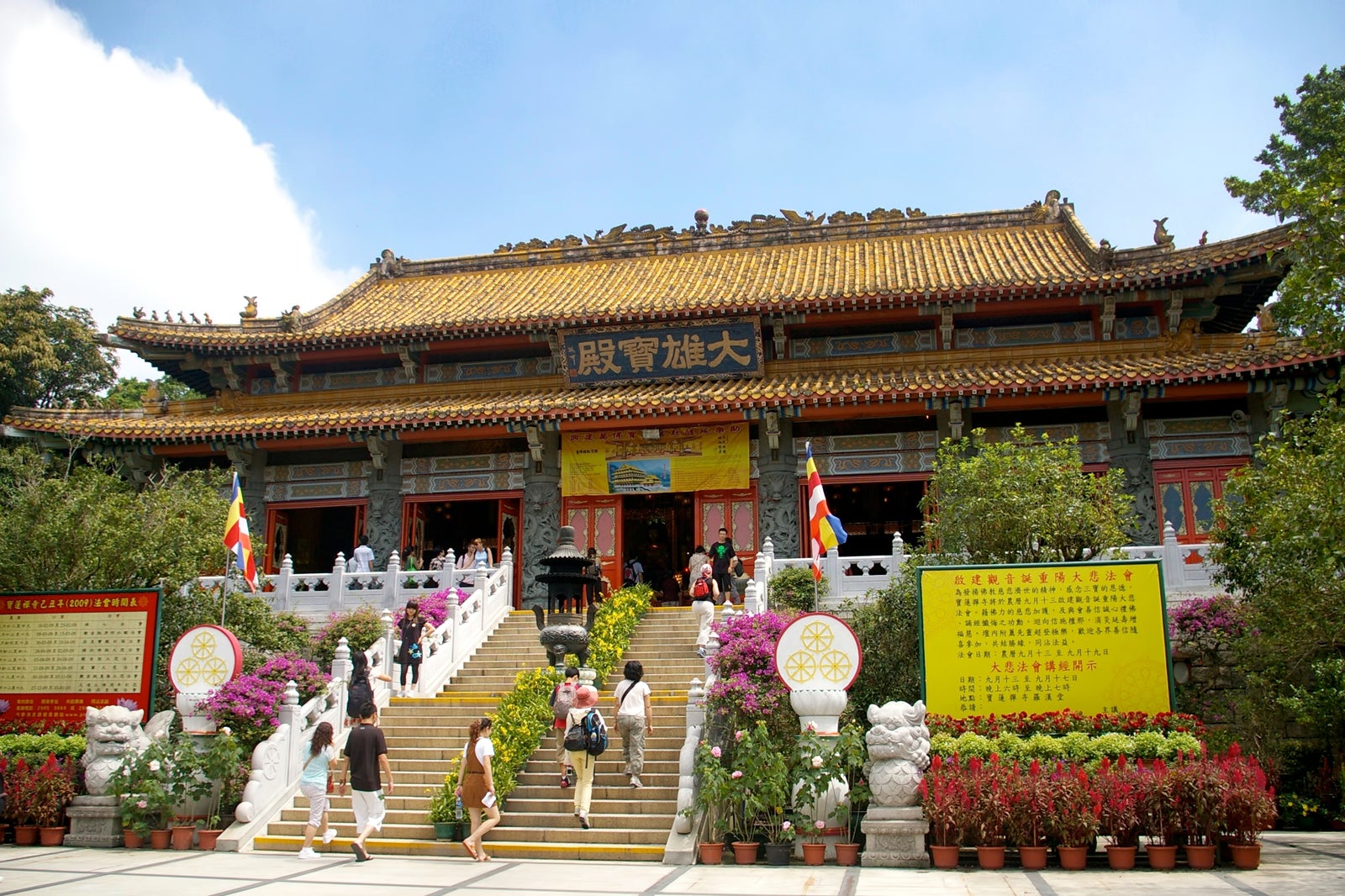 Po Lin Monastery Highlights
Po Lin Monastery has many other interesting things to see, including a lotus pond, several prayer halls, a teahouse, a tea plantation, an orchid garden, and many restaurants (including a vegetarian one run by local monks). A 7-day meditation retreat traditionally takes place from the 22nd to the 29th day of the 1st lunar month (February), where you can learn about Buddha's teachings and participate in meditation practices led by senior monks.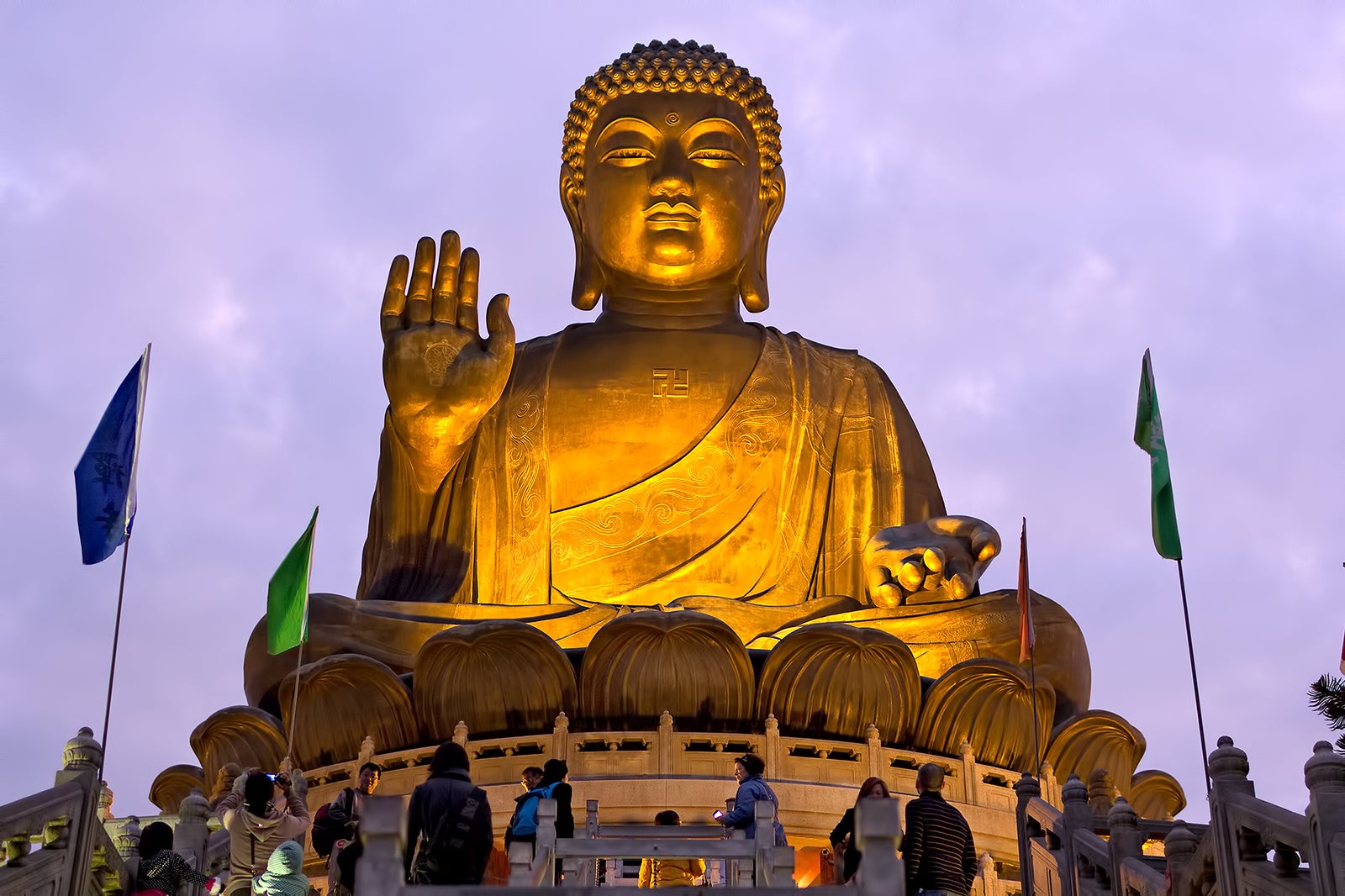 Tian Tan Buddha Hong Kong
Location: Po Lin Monastery, Ngong Ping Plateau, Lantau Island, Hong Kong
Open: Daily from 8am to 6pm
Phone: +852 2985 5248
Why book with Hotels.com?