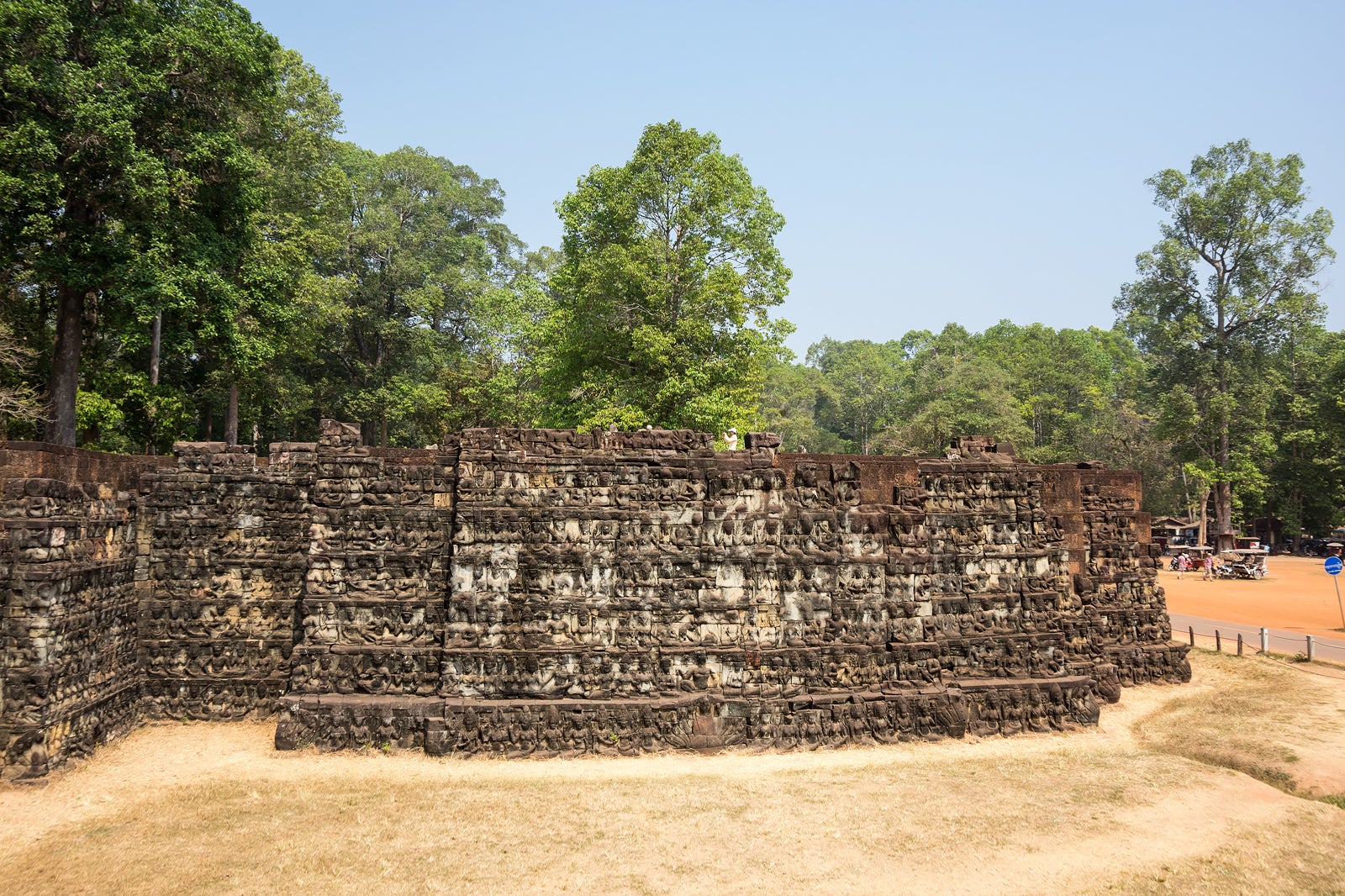 The Terrace of the Leper King has carvings of nagas (dragons), demons and various mythic beings. The inner wall was built first, and the outer wall was added later covering the inner wall. Archaeologists excavated the inner wall in the late 1990s.
Located at the north end of the Terrace of Elephants, the terrace was named after a statue on its platform. Many associate the statue with Jayavarman VII, whom locals believed to have suffered from leprosy. Some historians believe the structure represents Kubera, the god of wealth, or Yasovaraman I.
Terrace of the Leper King - one of the highlights of 31 Best Things to Do in Siem Reap (Read all about Siem Reap here)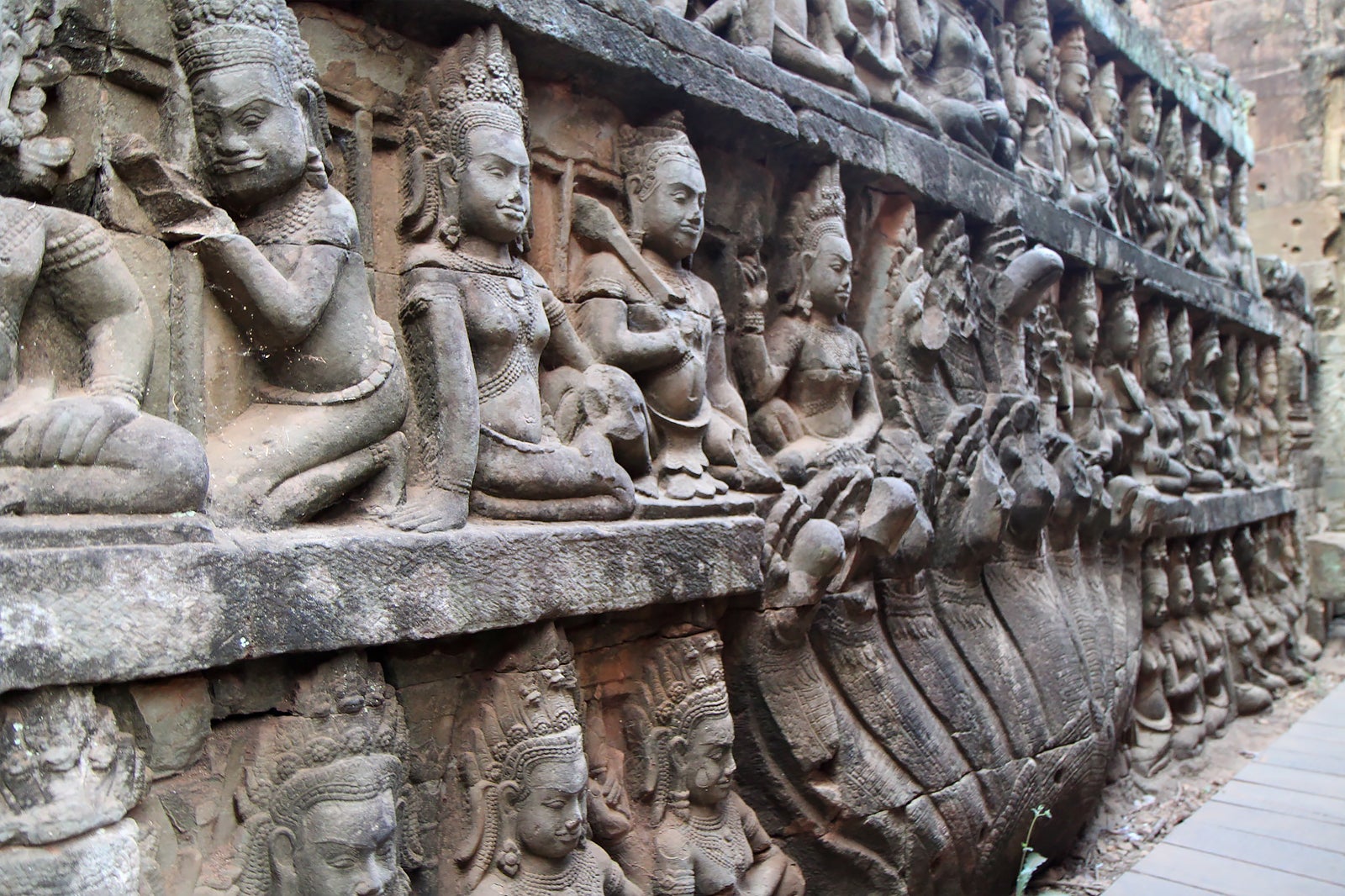 Getting to Terrace of the Leper King
You can find the Terrace of the Leper King in central Angkor Thom. The best time to take in the site, especially for photography, is in the morning when there are fewer crowds and better lighting.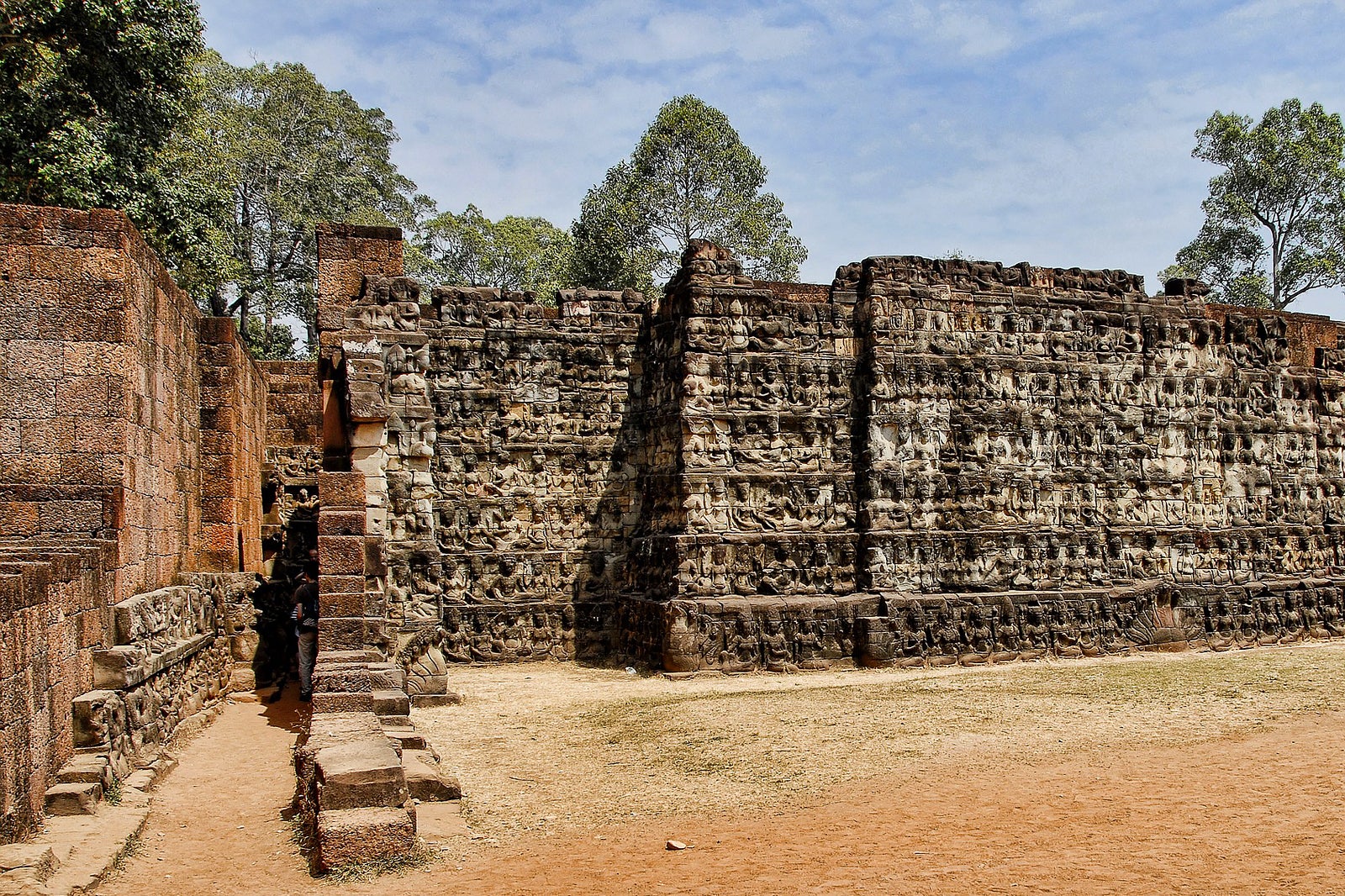 Terrace of the Leper King
Location: Angkor Thom, Siem Reap, Cambodia
Back to top