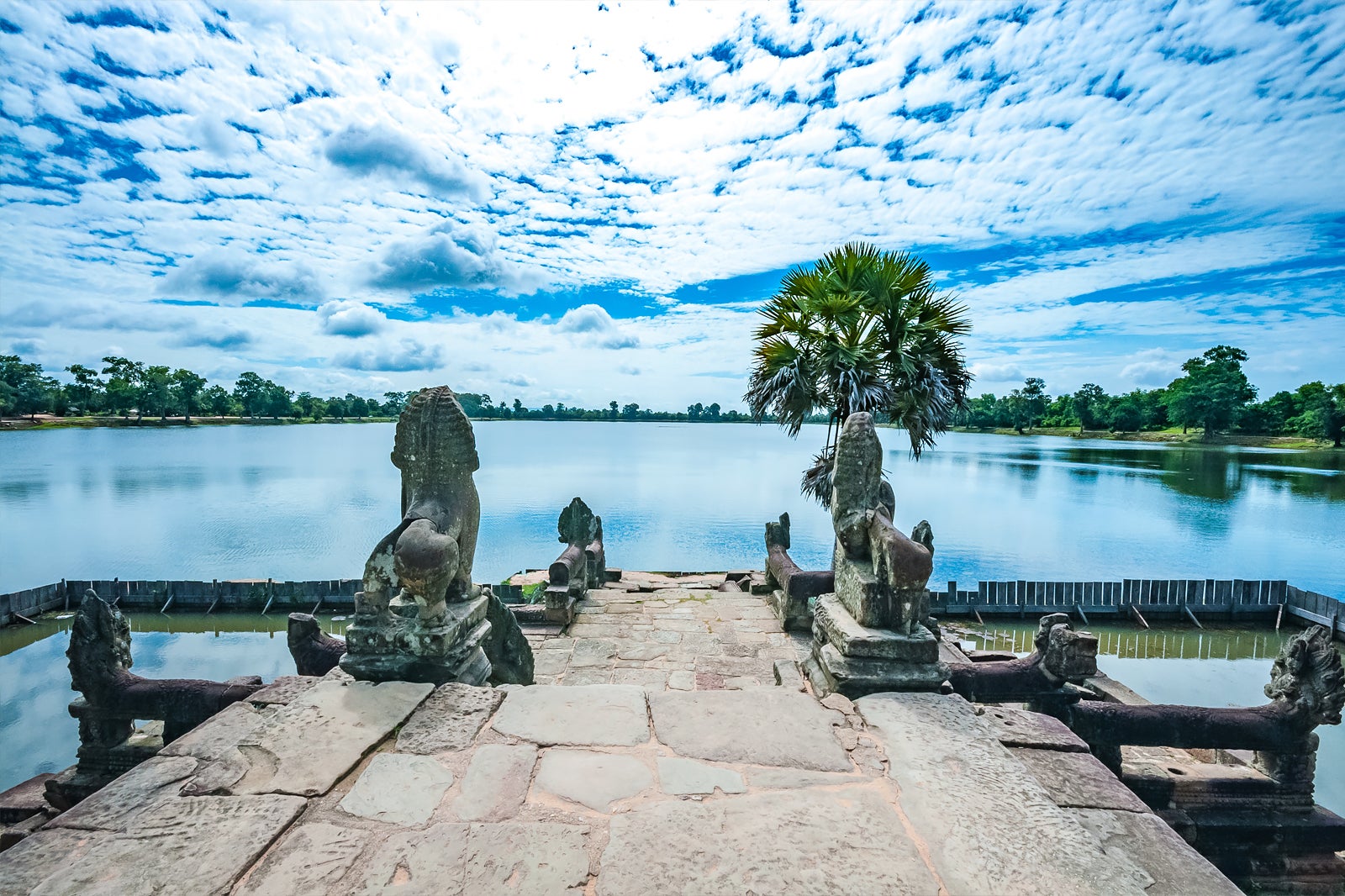 Srah Srang is a small but quite picturesque baray (ancient Khmer reservoir), located to the east of Banteay Kdei. It was designed and constructed in the same mountain-temple style as Pre Rup and was remodelled in the 12th century by King Jayavarman VII as part of his building program.
Srah Srang - one of the highlights of 31 Best Things to Do in Siem Reap (Read all about Siem Reap here)
There are landings at different levels on the western part Srah Srang, each decorated with nagas and guardian lions. In the dry season when the water level is low, the remnants of a mebon (mound temple) can be seen in the middle of the reservoir just sticking out above the water. Srah Srang is used as an alternate sunrise viewing location and is much less crowded than Angkor Wat.
You can visit Srah Srang at any time, but the temple site is especially best in the early mornings. This is particularly great for photography, as the light is best in the mornings for capturing the temple's setting and details.
Srah Srang
Location: Siem Reap, Cambodia
Back to top