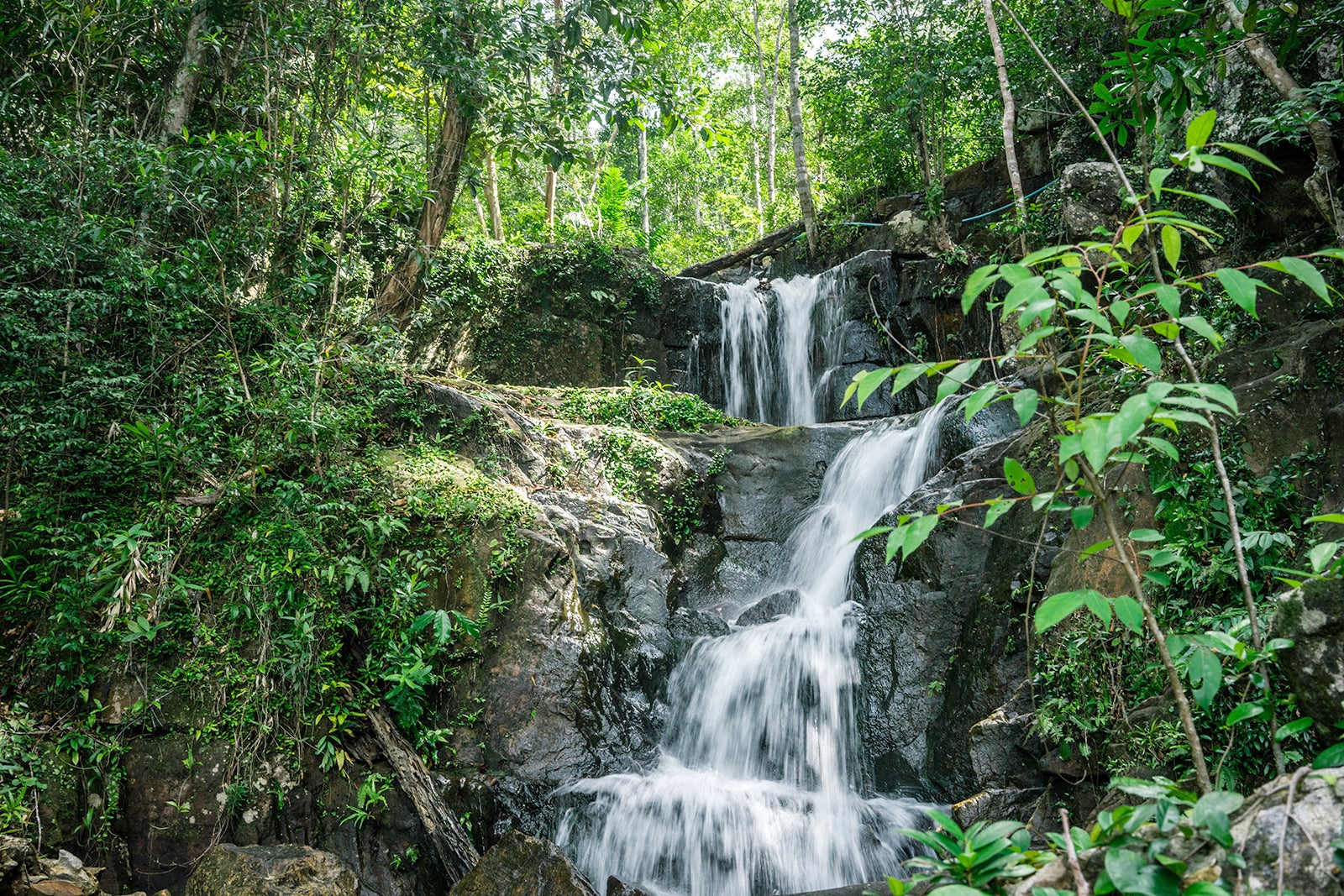 Sok San Waterfall on the island of Koh Rong is a good place to escape to if you're seeking tranquillity in a beautiful natural setting. The nearby Sok San Waterfall Guesthouse offers rooms with relaxing seating areas with both mountainous and lakeside views.
The guesthouse is about 1.4 km from the stunning Sok San Waterfall. The breathtaking scenery of Koh Rong will tempt you to stay for a while as you soak in Cambodia's unforgettable scenery. There's also another guesthouse nearby called Three Stone Bungalow.
Sok San Waterfall in Koh Rong - one of the highlights of 17 Best Things to Do in Koh Rong (Read all about Koh Rong here)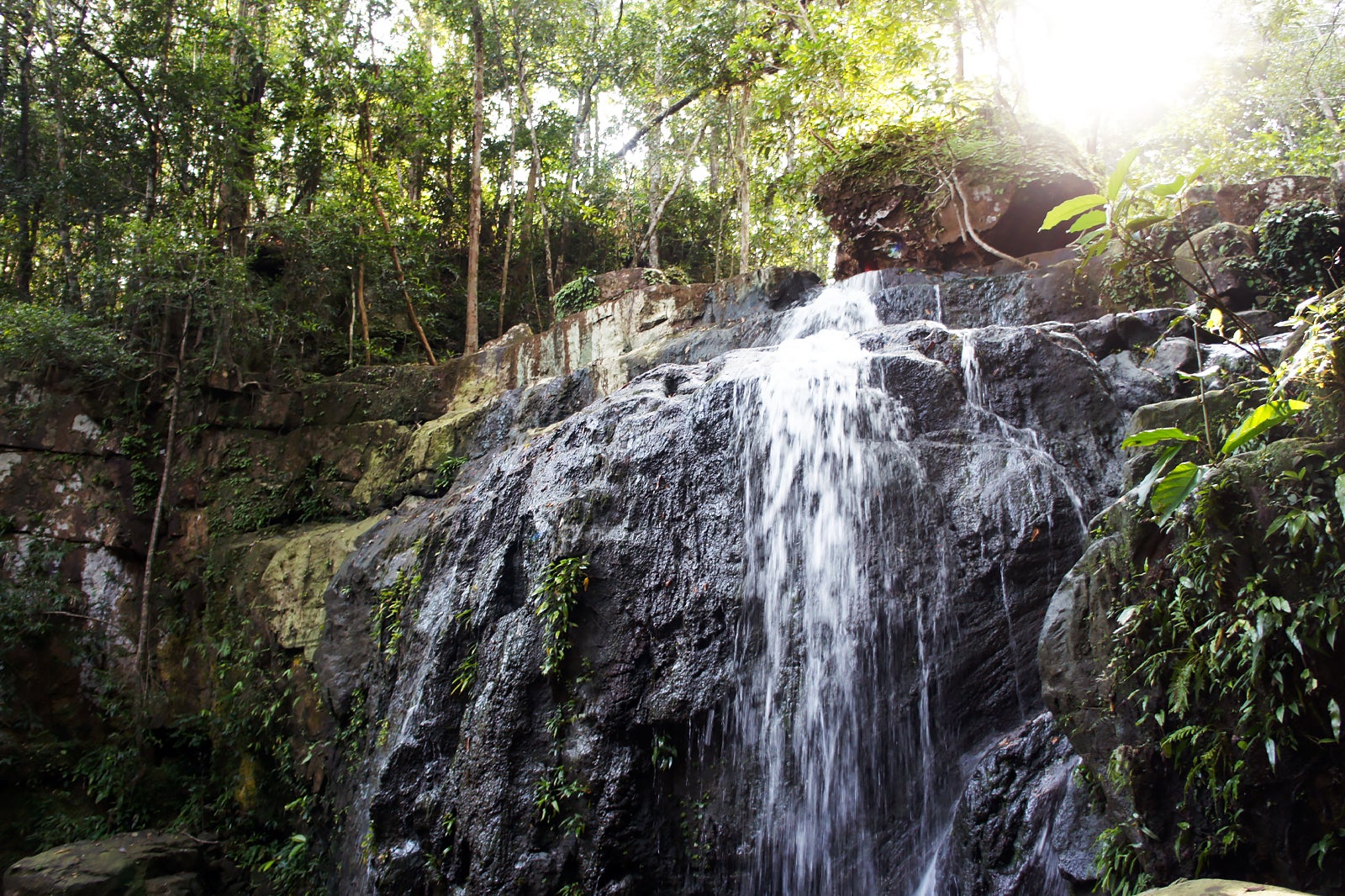 When is the best time to visit Sok San Waterfall?
The waterfall itself is best visited just after the rainy season (usually between October and December), as during other times of the year the waterfall becomes a trickle and eventually dries up completely.
Right beneath the waterfall, there's a plunge pool and a bar area – ideal for laying back in the jungle waters and admiring the views with a nice cold drink. Rental a bike and cycle your way around the surrounding area or enjoy snorkeling at the Koh Rong Dive Center 6 km away from the guesthouse.
Sok San Waterfall in Koh Rong
Location: Sok San Village, Koh Rong, Cambodia
Back to top