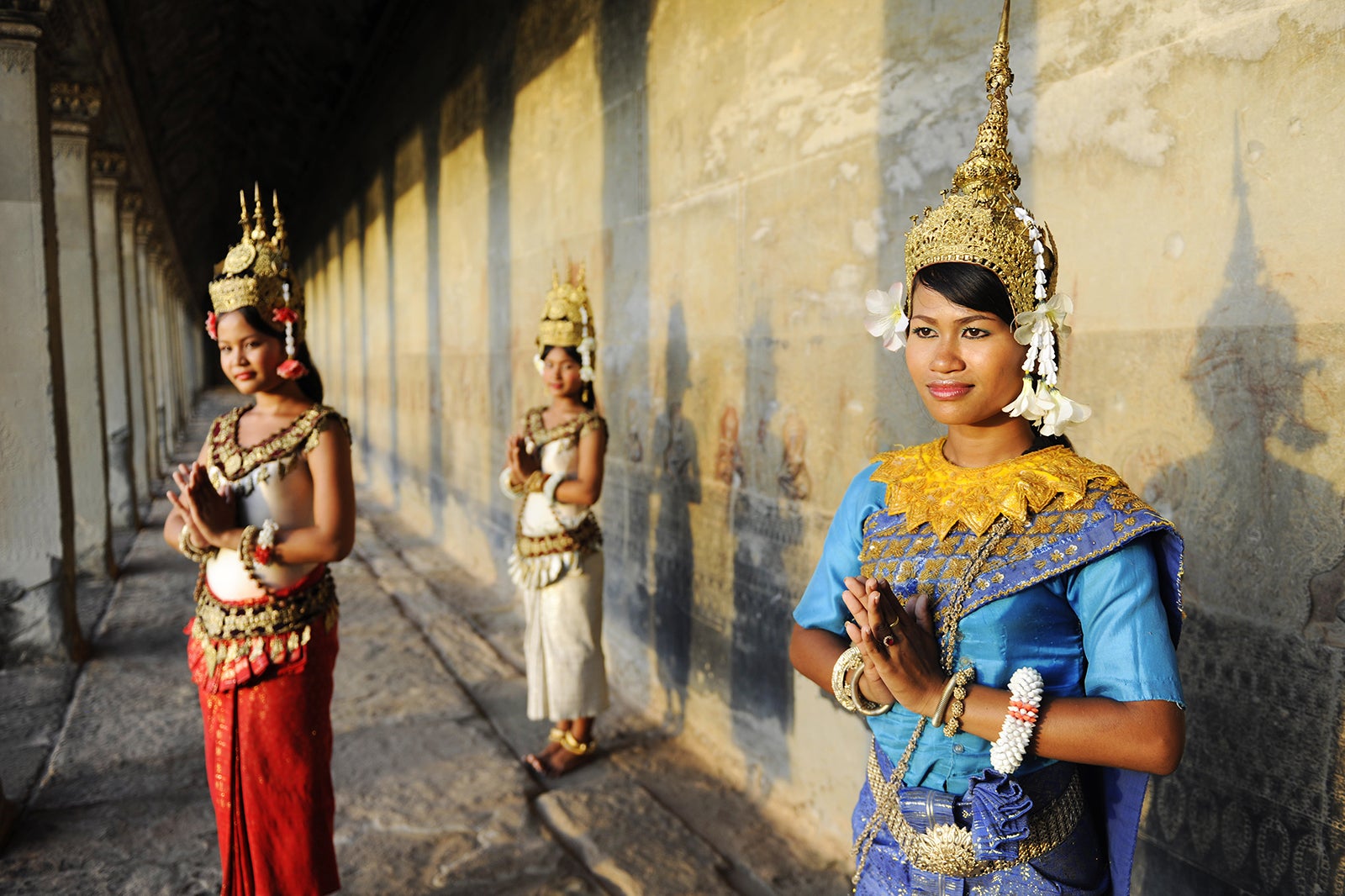 3 Great Apsaras Dance and Dinner Shows in Siem Reap
Where to Watch Classical Khmer Dance in Siem Reap
Apsaras Dance – sometimes written as Apsara Dance – is a classical Khmer performance art inspired by the water and cloud spirit of Hindu and Buddhist mythology. The Apsaras are a common feature of bas-reliefs on the walls of the Angkor temples near Siem Reap. Dancers wear tight-fitting traditional dresses, ornate headdress and gilded jewelry.
While the dance dates back to the 6th and 7th centuries, the shows you are likely to see in Siem Reap are modern reinventions. The ballet-like performance was created by the Royal Ballet of Cambodia in the mid-20th century. The graceful moves and postures are inspired by those illustrated on the walls of Angkor Wat and other ancient buildings in the area.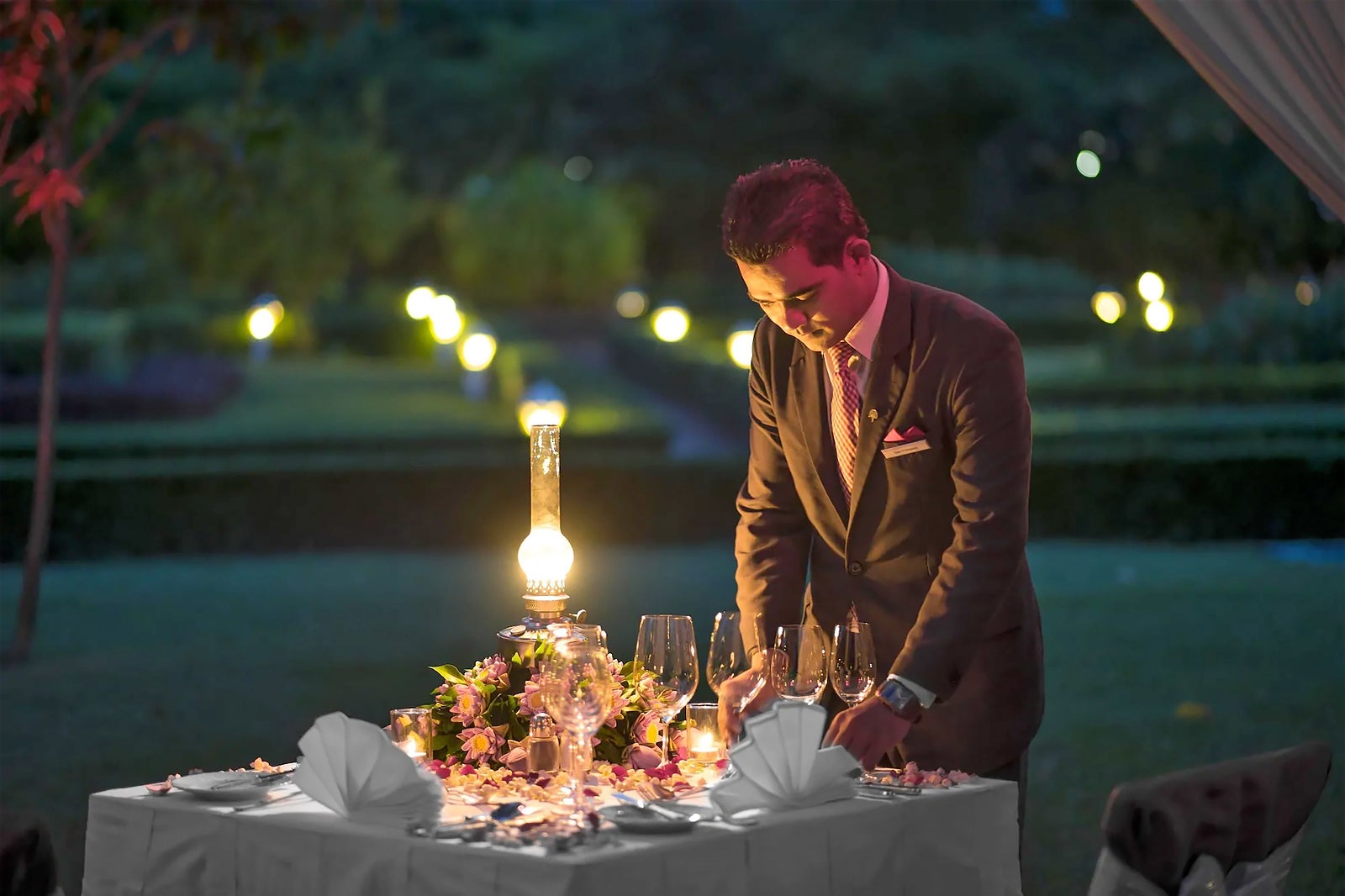 Apsara Terrace at the Raffles Grand Hotel d'Angkor serves pan-Asian cuisines in the alfresco settings of the luxury hotel's gardens. The restaurant regularly schedules buffet dinners alongside traditional Khmer dance and martial arts performances.
Location: Raffles Grand Hotel d'Angkor, 1 Vithei, Charles De Gaulle, Siem Reap, Cambodia
Open: April–September: Wednesday, Friday and Sunday from 7pm onwards. October–March: Wednesday–Sunday from 7pm onwards
Phone: +855 63 963 888
2
Apsara Theatre & Restaurant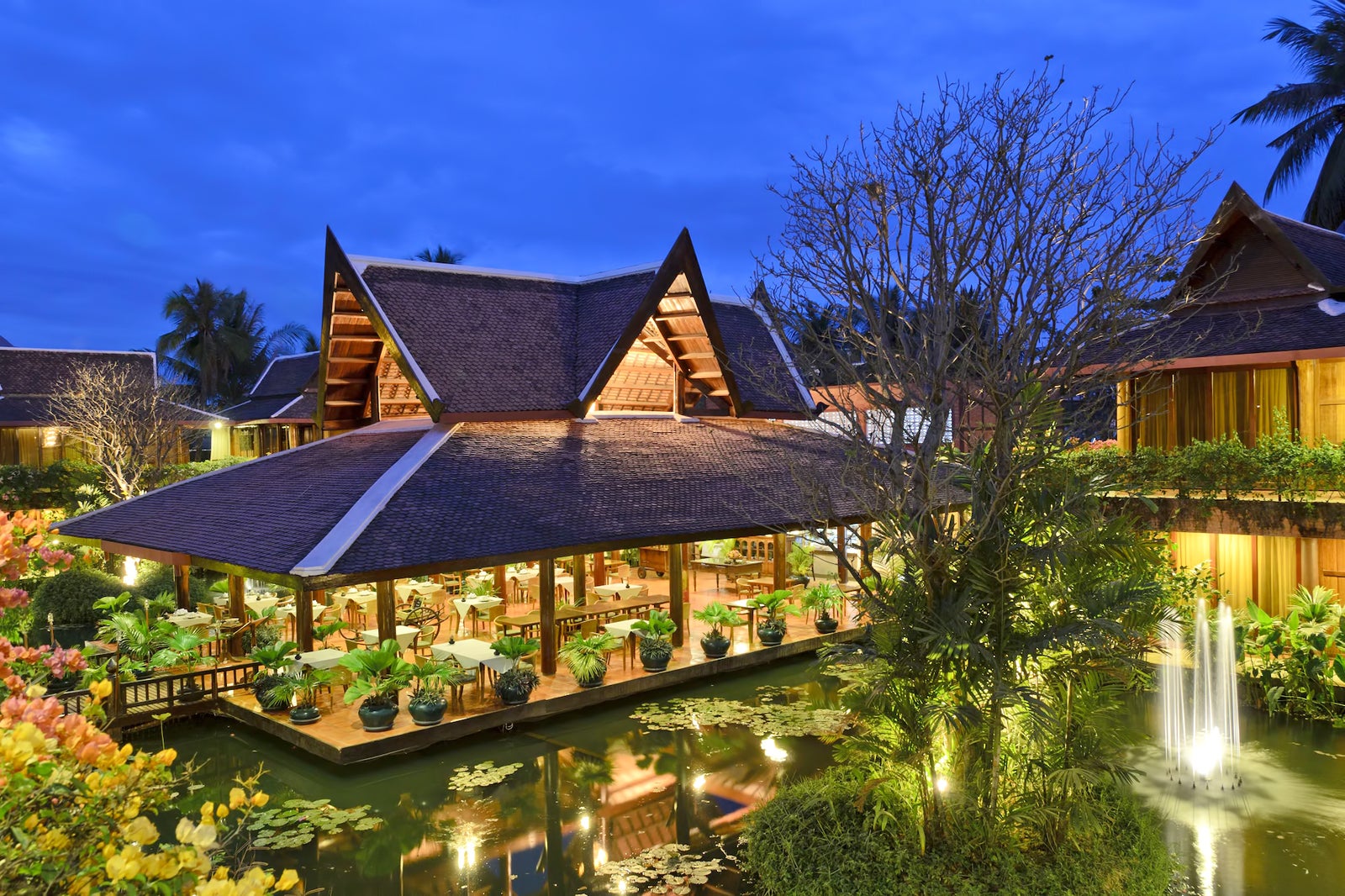 Apsara Theatre & Restaurant is part of the Angkor Village Hotel in Wat Bo Village. Step inside, and you'll find a lavish air-conditioned theatre setting with tables laid-out low before the stage where you can dine cross-legged on cushions. Khmer set menus are offered as traditional Khmer dance performances are presented on stage. Souvenir booklets are handed out to help you understand each delicate hand gesture and the backstories behind each elaborate performance.
Location: 52 Wat Bo Village Street, 17254, Siem Reap, Cambodia
Open: Daily from 7.30pm to 9pm
Phone: +855 63 963 561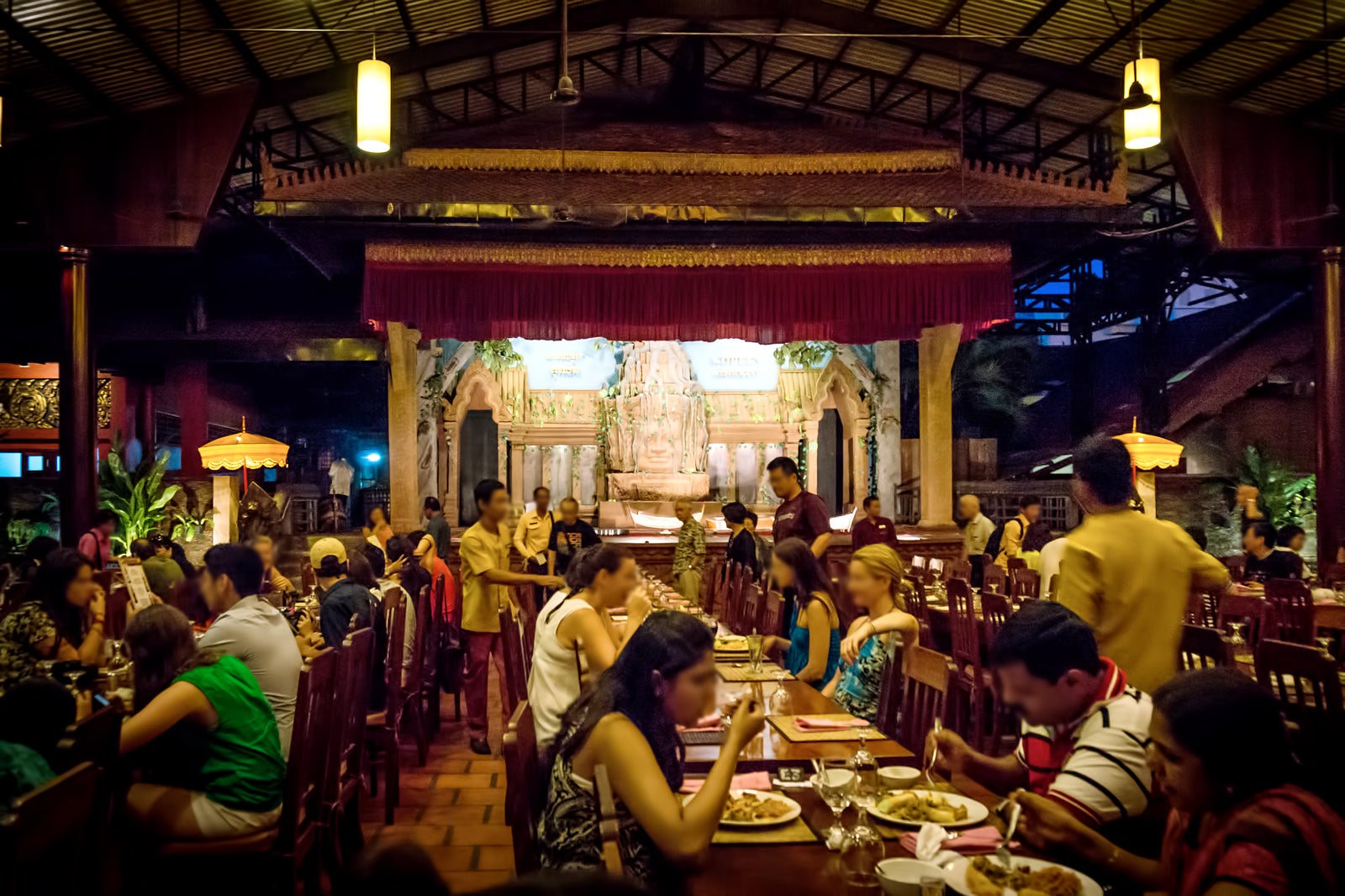 Koulen Restaurant offers unique local cuisine and exotic Khmer dance shows. You can enjoy local delicacies, such as the classic amok Cambodian curry and Khmer barbecue meats, served in a beautiful and traditional setting. The sample buffet menu includes chicken curry soup, mango salad with pork, fried pork, lamb, beef, and fish amok, as well as an assortment of Khmer desserts.
Location: #5 Sivutha Street, Mondul 2 Village, Siem Reap 17252, Cambodia
Open: Daily from 7am to 10pm
Phone: +855 92 630 090
photo by rjabalosIII (CC BY 2.0) modified
Back to top