Artisans d'Angkor is a good option for purchasing authentic Khmer souvenirs and getting an insight into the skilled workmanship of traditional handicrafts in Cambodia. Located along Stung Thmey Street, this training center was established in 1998 to provide free vocational training in traditional Angkorian art forms to impoverished youths between the ages of 18 and 25.
There are 13 workshops employ over 1,000 local artisans, with all profits from sold handicrafts, textiles, and homewares go back into funding its training program. One of the most unique features here is that all of the silk paintings are created by young deaf women under the care of Krousar Thmey NGO, an organization that is committed to assist deprived children in Cambodia.
Artisans d'Angkor Art & Crafts Center - one of the highlights of 11 Things to Do in Siem Reap When it Rains and 21 Best Shopping in Siem Reap (Read all about Siem Reap here)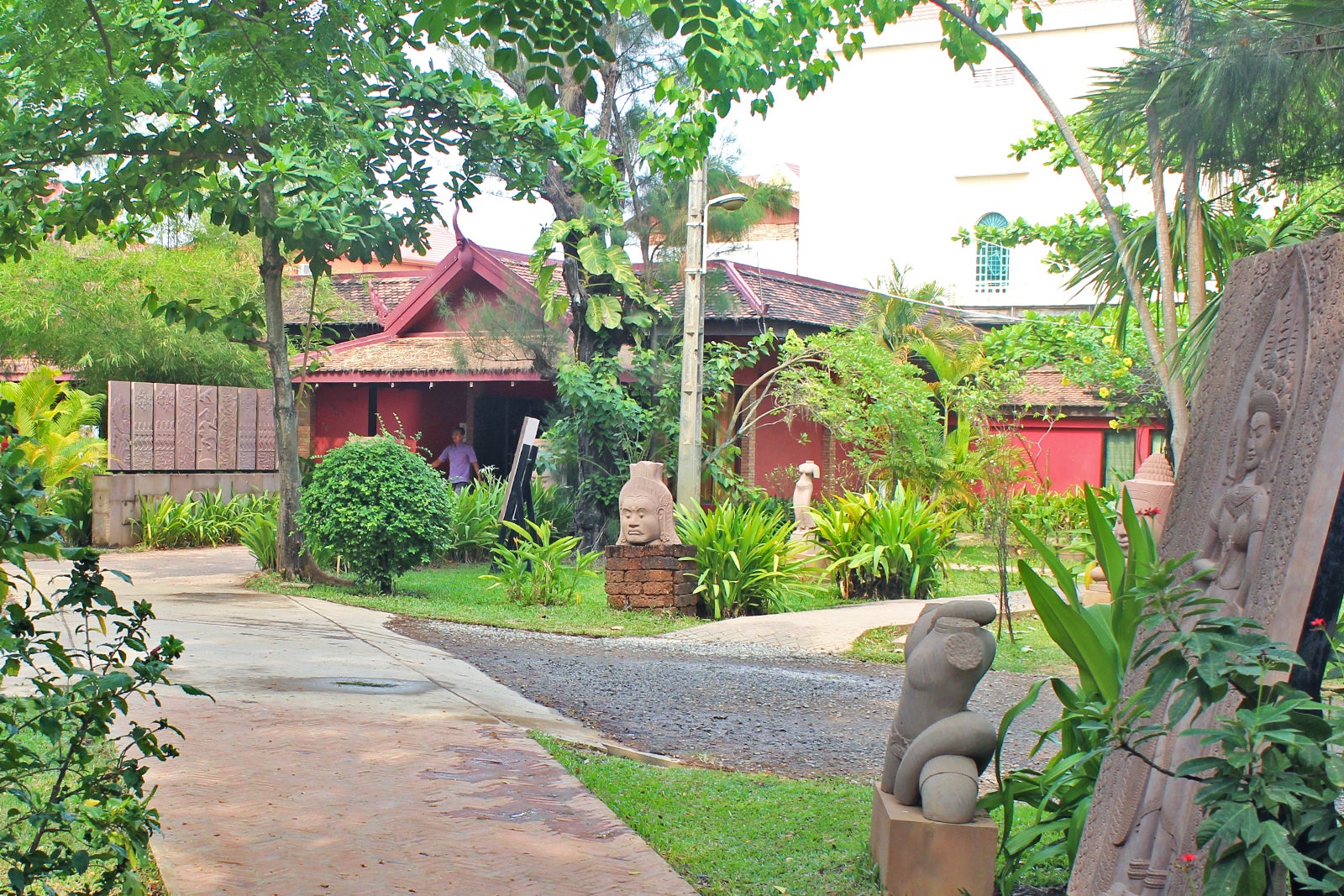 Entrance to Artisans d'Angkor is free of charge. You can join a complimentary tour of the establishment between 7.30am and 5.30pm. Available in English, French, Khmer, Japanese, Chinese, German and Thai, you're guided through the workshops, where you can observe the meticulous techniques of stone and wood carving, lacquering, silver plating, and silk painting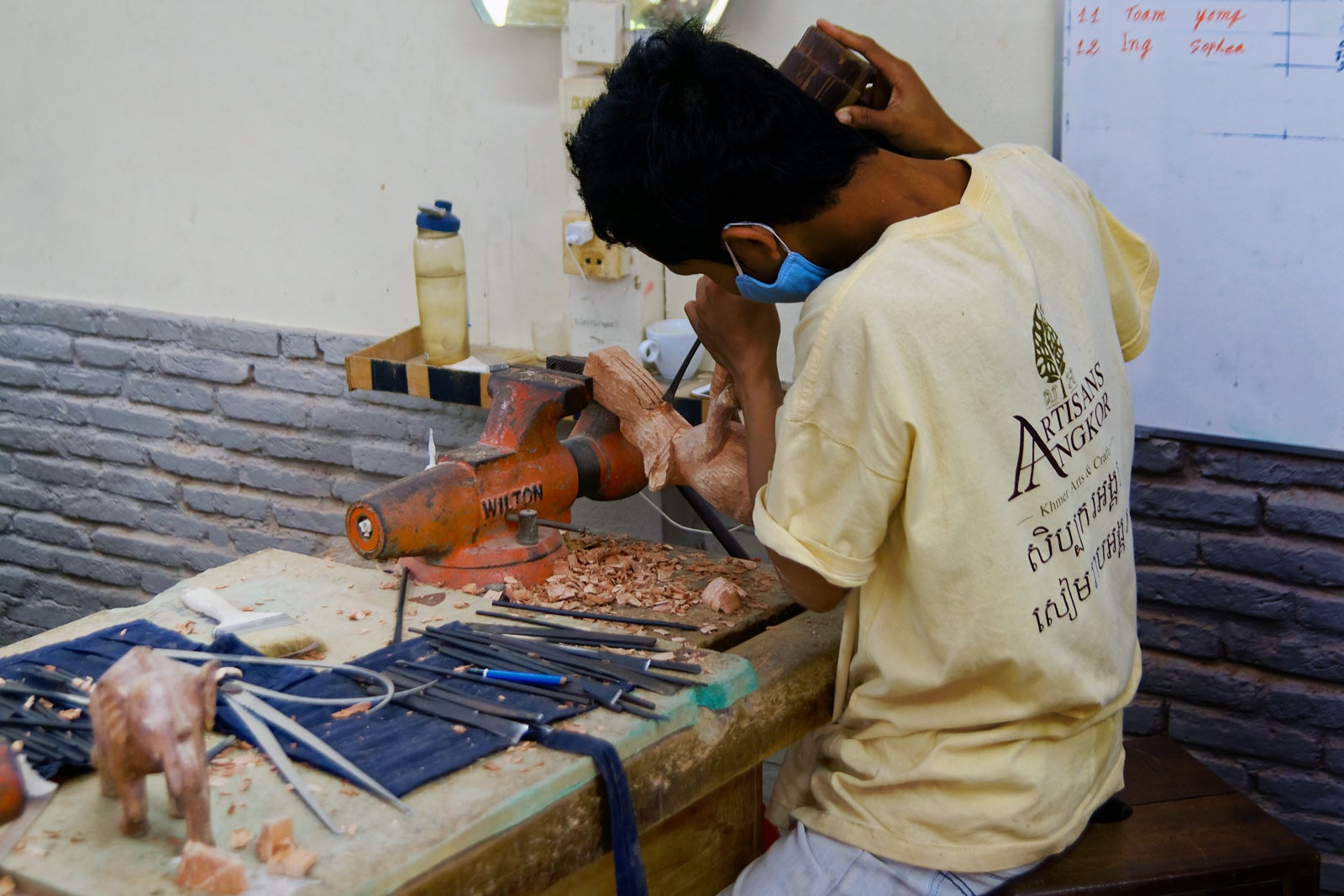 You can find a wide range of authentic jewelry such as necklaces, bracelets, and earrings as well as silk scarves, handbags, shirts and dresses. Alternately, colorful lacquer tableware, ceramic lamps, silk cushion covers, and silk paintings make great gifts for loved ones back home.
Aside from its main branch in Siem Reap, Artisans d'Angkor also runs duty-free outlets at Siem Reap International Airport, Phnom Penh International Airport, and Hong Kong Airport.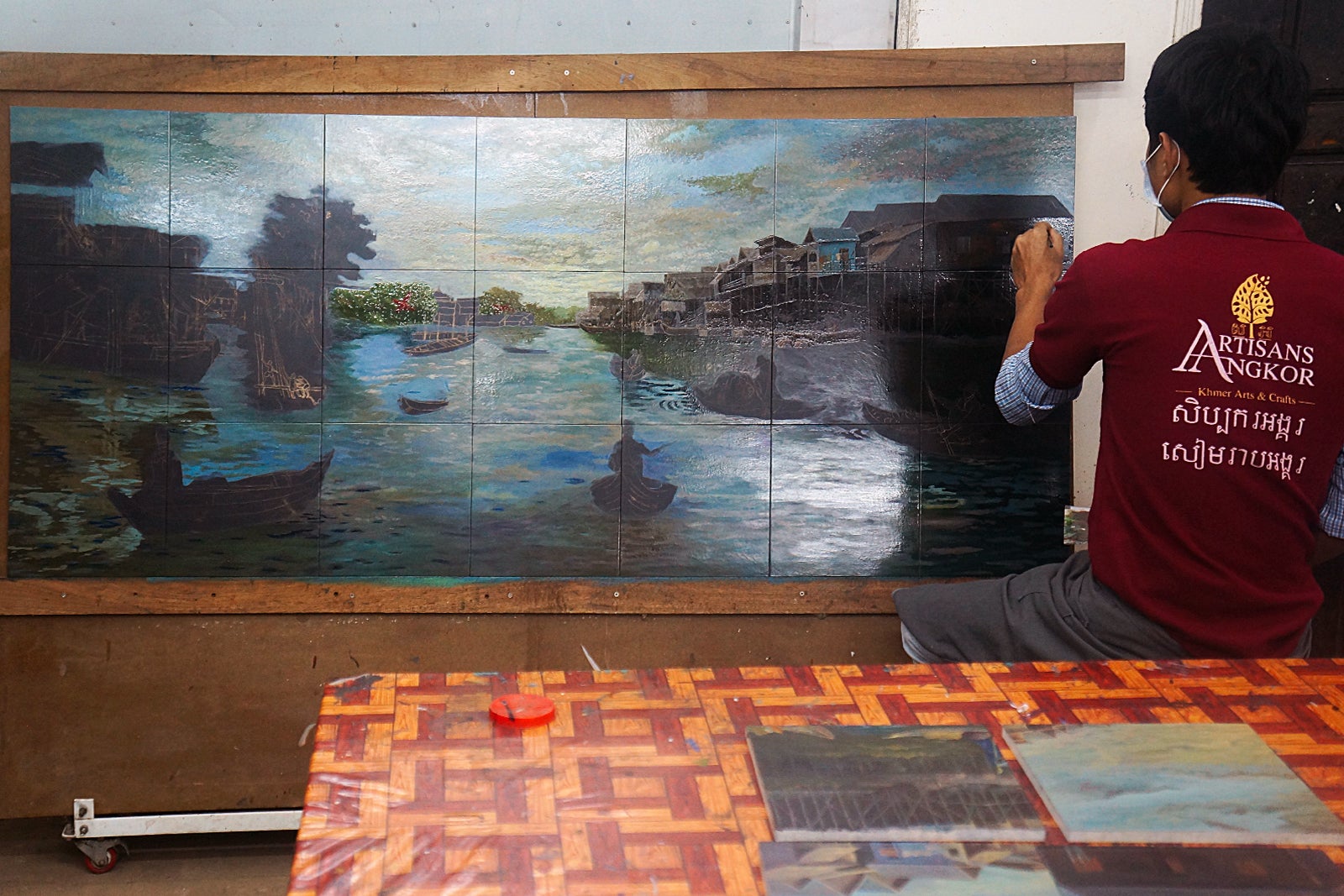 Artisans d'Angkor Art & Crafts Center
Location: Chantiers-Ecoles, Stung Thmey Street, Siem Reap 17259, Cambodia
Open: Daily from 7.30am to 6.30pm
Phone: +855 63 963 330
Back to top