Pittsburgh Travel Essentials
Useful Information to Help You Start Your Trip to Pittsburgh
Our Pittsburgh Travel Essentials lays out the essential information you need to help you plan your trip to one of the most popular destinations in Pennsylvania, USA. No matter how frequently you travel, some questions will always need answers: What's the weather like? How can I get from Pittsburgh International Airport to my hotel? What currency and type of plug do I need?
We have all these answers plus other basic info about the best time to go, getting there, getting around, and a few useful travel tips. You'll also learn about the most popular landmarks in Pittsburgh such as the Phipps Conservatory, the Carnegie Museum of Natural History, and Saint Anthony Chapel. It's all compiled in this Pittsburgh Travel Essentials. After going through this short and easy-to-read guide, you'll be a little more prepared to start your trip to Pittsburgh.
1
When is the best time to travel to Pittsburgh?
Pittsburgh has a humid continental climate where the summers (May–September) are warm, and the winters (December–March) can get very cold. Average temperatures range from lows of 19.9°F to highs of 82.7°F.
Warm and moisture-laden gulf air constantly blows north over Pittsburgh, making it one of the cloudiest cities in the U.S.. This also leads to Pittsburgh receiving significant rainfall throughout the year – an average of 38.3 inches of rain annually. May is the wettest month.
July is the warmest month in Pittsburgh. Summer also happens to be the peak season in Pittsburgh for tourism, when major festivities like the July Pittsburgh Pride commence.
Besides summer, when many festivities are held, the best time to visit Pittsburgh is autumn (September–November), coinciding with the highly anticipated soccer season. Expect more crowds and higher accommodations rates during these times – book a few months ahead of your visit for cheaper rates.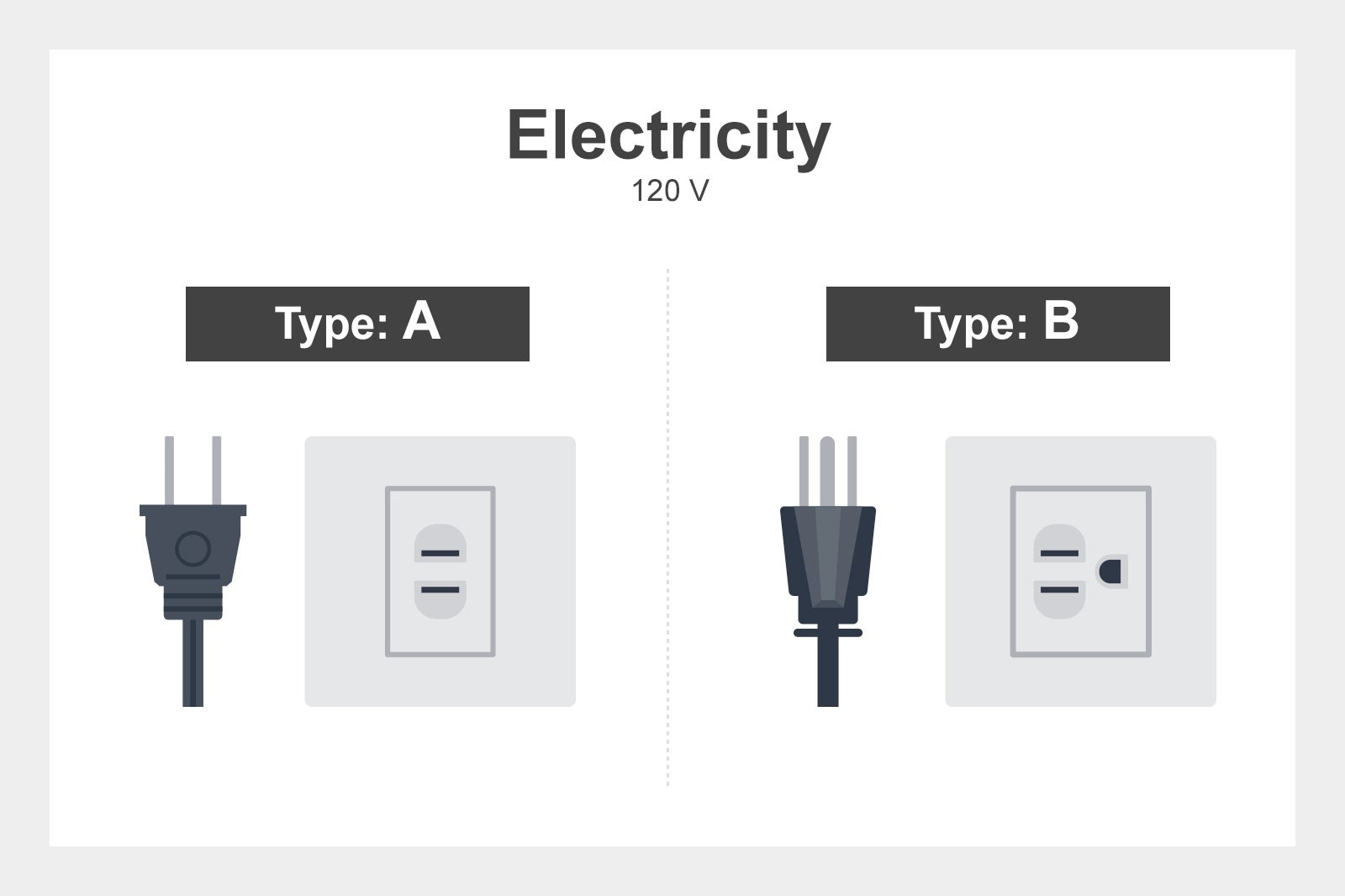 Plug type: A and B
Electricity: 120 V
Currency: United States Dollar (U.S.$)
International dialing code: +1 412
Emergency telephone number: 911
3
How to get to my hotel in Pittsburgh?
Flying in, Pittsburgh International Airport is your main gateway to the city. The airport lies on the outskirts, in the suburban area of Findlay Township, and is about 19 miles west of Pittsburgh or a 25-minute transfer via Interstate 376. Smaller private charter and corporate flights may land at Allegheny County Airport, 10.2 miles or a 22-minute drive south of downtown.
You can also get to Pittsburgh by Amtrak train aboard either of its 2 routes – one runs between Washington DC and Chicago and another between Pittsburgh and New York City. Riding Greyhound or another bus service as well as driving in are alternate ways to get in – 3 major routes on the interstate system serve Pittsburgh, connecting it to other major cities.
Pittsburgh International Airport (PIT)
Pittsburgh International Airport serves nonstop and connecting flights to cities throughout the states as well as international flights to Toronto and Montreal in Canada and Cancun in Mexico. Flights from other countries may require connections at other major airports. The airport complex comprises 2 main terminal buildings, Airside and Landside. After landing at Airside, you proceed to Landside via the underground people mover.
After Baggage Claim at the Landside Terminal, the ground transportation options to help you get to Downtown Pittsburgh include:
the 28X Airport Flyer, a regular and very cost-effective bus service that runs a quick route from the airport with stops in downtown, Robinson Town Center, Oakland, and Shadyside.
taxi cabs and airport shuttle services available at the lower level of the Landslide Terminal. These include zTrip (+1 412-777-7777), Corporate Express Taxi cab (+1 412-871-3244), and Cranberry Taxi cab (+1 724-776-3050).
ride-hailing services Uber and Lyft. The pick-up area is just outside Baggage Claim Door #4 at the Commercial Arrivals Curb.
automobile rental companies such as Avis, Dollar, Budget, Enterprise, and Thrifty. They have counters near Baggage Claim, with the automobile pick-up and return spot only a short walk away. Exit the airport by taking the I-376 east then through the Fort Pitt tunnel before arriving downtown.
Allegheny County Airport (AGC)
Allegheny County Airport is in West Mifflin, 8.7 miles southeast of downtown Pittsburgh. AGC primarily serves corporate, private and charter flights, and it's also a reliever airport for PIT, often providing additional capacity for commercial flights. There's a Hertz automobile rental (+1 412-466-1624) right between the Corporate Air LLC office and Hangar 16.
Pittsburgh Union Station
Amtrak's Pittsburgh Union Station (also referred to as Penn Station) at 1100 Liberty Ave has one of the most impressive Beaux-Arts designs in America. It's the western terminus of Amtrak's Pennsylvanian route for trains from New York via Philadelphia. It also links Pittsburgh with Chicago and Washington DC via Amtrak's Capitol Limited route.
Arriving at Pittsburgh Union Station, you're right in the heart of the city. The station offers free Wi-Fi and there are plenty of restaurants, shops, as well as notable chain hotels within walking distance.
4
How to get around Pittsburgh?
Travel tips
Pittsburgh is about 55.6 square miles in size but the downtown area is just over a half square mile. Many new visitors to the downtown area find it quite confusing to navigate due to the city's peculiarities, such as a triangular grid and highways built on top of each other.
Even so, with some practise, getting around downtown Pittsburgh can be quite easy thanks to its walkable center and many bus and light rail options the city offers to help you explore. In fact, there are over 80 bus and light rail routes serving downtown daily. You can also use Pittsburgh's bike-sharing scheme and ride-hailing apps.
Pittsburgh Light Rail
The 26-mile-long route of the Pittsburgh Light Rail traverses the city and surrounding suburban neighborhoods. Locals refer to the service as The T, and many use it for their daily commute. It runs mostly underground as a subway system through Downtown Pittsburgh but at ground level in the southern suburbs. You can ride The T for free for downtown transits between Allegheny Station and First Avenue Station, crossing the Allegheny River.
Taking a taxi cab
Taxi cab services are available throughout Pittsburgh, with rates depending on travel distance. They're known to be quite expensive and it can be difficult to hail one on the street outside the downtown area. You can often find them parked outside downtown hotels or at taxi cab stands, though.
You can call and arrange for a cab from the major taxi cab company zTrip Pittsburgh (+1 412-777-7777), or download and use their online taxi-hailing app. Alternately, you can use ride-hailing apps such as Uber and Lyft in Pittsburgh. All of these options accept payments by credit card.
Traveling by bus
Pittsburgh's public bus network is robust and can get you to almost anywhere within the city. Note that the buses are just as prone to rush hours and traffic jellies as other vehicles and that many bus routes terminate downtown. You can use ConnectCard or ConnecTix, Port Authority's Smart Card Fare System that you can top-up by credit card/online.
If you're traveling from Downtown Pittsburgh to the East End communities such as Shadyside, East Liberty, Wilkinsburg, and Swissvale, a dedicated bus-only street allows for faster, traffic-free travel.
Pittsburgh Inclines
There are 2 of the 23 historic 'inclines', or funicular rails, still in use in Pittsburgh, named the Monongahela and the Duquesne. They're located close to each other, each going up and down Mount Washington. You can buy roundtrip tickets at the upper or lower stations for both.
Take the Monongahela Incline to get down to the Pittsburgh Light Rail station at Station Square or to get up to Mount Washington for shopping walks along Shiloh Street. Take the Duquesne Incline for some of the most iconic views of Pittsburgh.
Renting a automobile in Pittsburgh
We don't recommend driving a automobile during your first time in Pittsburgh because of downtown's peculiar layout and often confusing traffic. Even so, you can rent a automobile for getting around Pittsburgh, especially if you plan to explore the outlying suburban neighborhoods within Allegheny County. There are many options for parking in the heart of the city. There are metered, on-street parking spots around downtown and parking is free on Sundays and Monday–Saturday after 6 pm.
Among the automobile rental companies with offices throughout the city are Avis (+1 412-261-0542), Enterprise (+1 412-622-0200), Hertz (+1 412-456-2950), and Budget (+1 412-433-9803).
Is Pittsburgh a bike-friendly city?
Healthy Ride Bikes is Pittsburgh's public bike-sharing scheme. You can find their bike stations throughout the downtown area. You need to register via their app and link a ConnectCard account for Pittsburgh's public bus network to use it. After riding, you can return the bike to any Healthy Ride station – push the bike's front wheel into the rack, lock the cable and press "OK" on the keypad.
5
What are the main annual events in Pittsburgh?
Three Rivers Arts Festival
June
An annual festival that's overseen by the Pittsburgh Cultural Trust in the downtown district, presenting live music and performance art alongside bazaars by local artisans.
Where: Point State Park
St. Patrick's Day Parade
March
Pittsburgh's Saint Patrick's Day Parade is one of the largest in America, featuring over a dozen marching bands and floats parading Downtown Pittsburgh and the Strip District.
Where: Downtown Pittsburgh
Wings Over Pittsburgh Air Show
June/July
The skies over Pittsburgh International Airport become a spectacle as military and civilian aircraft from all over the world put on their flair in one of the largest air shows on the East Coast of the United States.
Where: Pittsburgh International Airport
6
What are the main landmarks in Pittsburgh?
Phipps Conservatory and Botanical Gardens
One of Pittsburgh's most beautiful historical landmarks, featuring a late 19th-century greenhouse surrounded by 15 acres of flowering gardens within Schenley Park.
Carnegie Museum of Natural History
One among the 4 museums under the Carnegie Institute in Pittsburgh, presenting an impressive collection of dinosaur fossils among its must-see exhibits.
Saint Anthony Chapel
A special historical site in Pittsburgh's Troy Hill neighbourhood and home to some of the largest collections of sacred Catholic relics in the world.
The Andy Warhol Museum
A large museum dedicated to the Pittsburgh-born multitalented artist who was known for his works in movie theater, photography, and painting.
Back to top