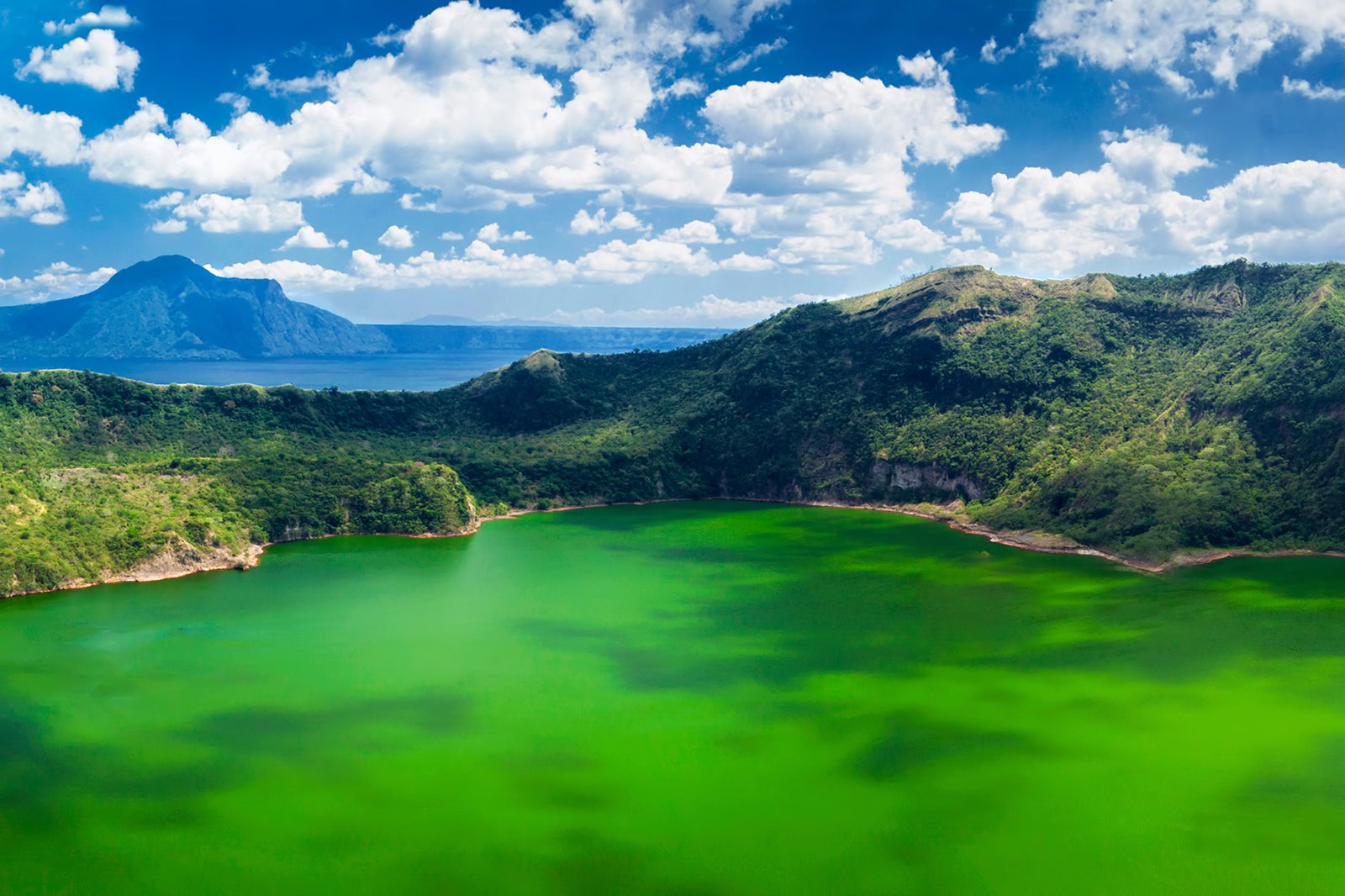 Taal Volcano is an active complex volcano in the freshwater Taal Lake, about 50 km south of Manila. The 243-sq km Taal Lake partially covers the Taal Caldera, which was formed by the volcano's powerful prehistoric eruptions. The volcano continues to emit hot fumes and ashes today.
Mount Taal, on the other hand, rises to a height of 300 meters, and last erupted in 1970. Both Mount Taal and the caldera present picturesque views when seen from Tagaytay Ridge, with the volcano enclosing another smaller lake.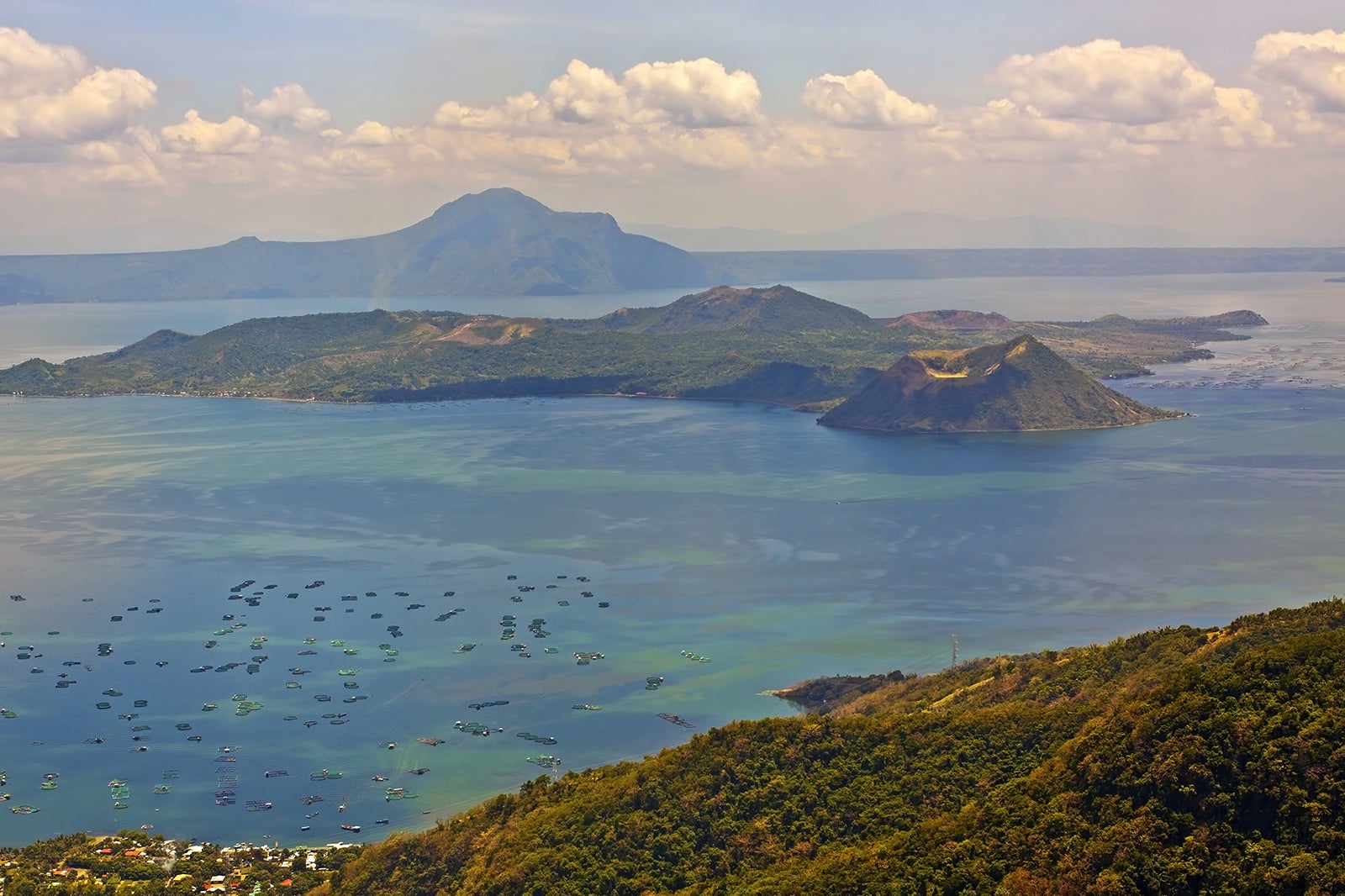 Features of Taal Volcano and Lake
The western side of Luzon Island comprises a belt of active volcanoes with Taal Volcano being one of them. Reputedly the world's smallest active volcano, it takes about only 45 minutes to reach the island by boat and roughly 20 minutes to reach the volcano's peak.
The island was formed by repeated volcanic eruptions and was named Volcano Island. Despite the warnings and the ever-present threat of an eruption, some families have made this island their home and even earned a living by farming crops in the rich and fertile volcanic soil and by fishing in the lake.
The lake itself is home to the world's only freshwater sardine, the tawilis. You can also find trevally (locally known as maliputo) and one of the world's rarest sea snakes – Hydrophis semperi in the waters here.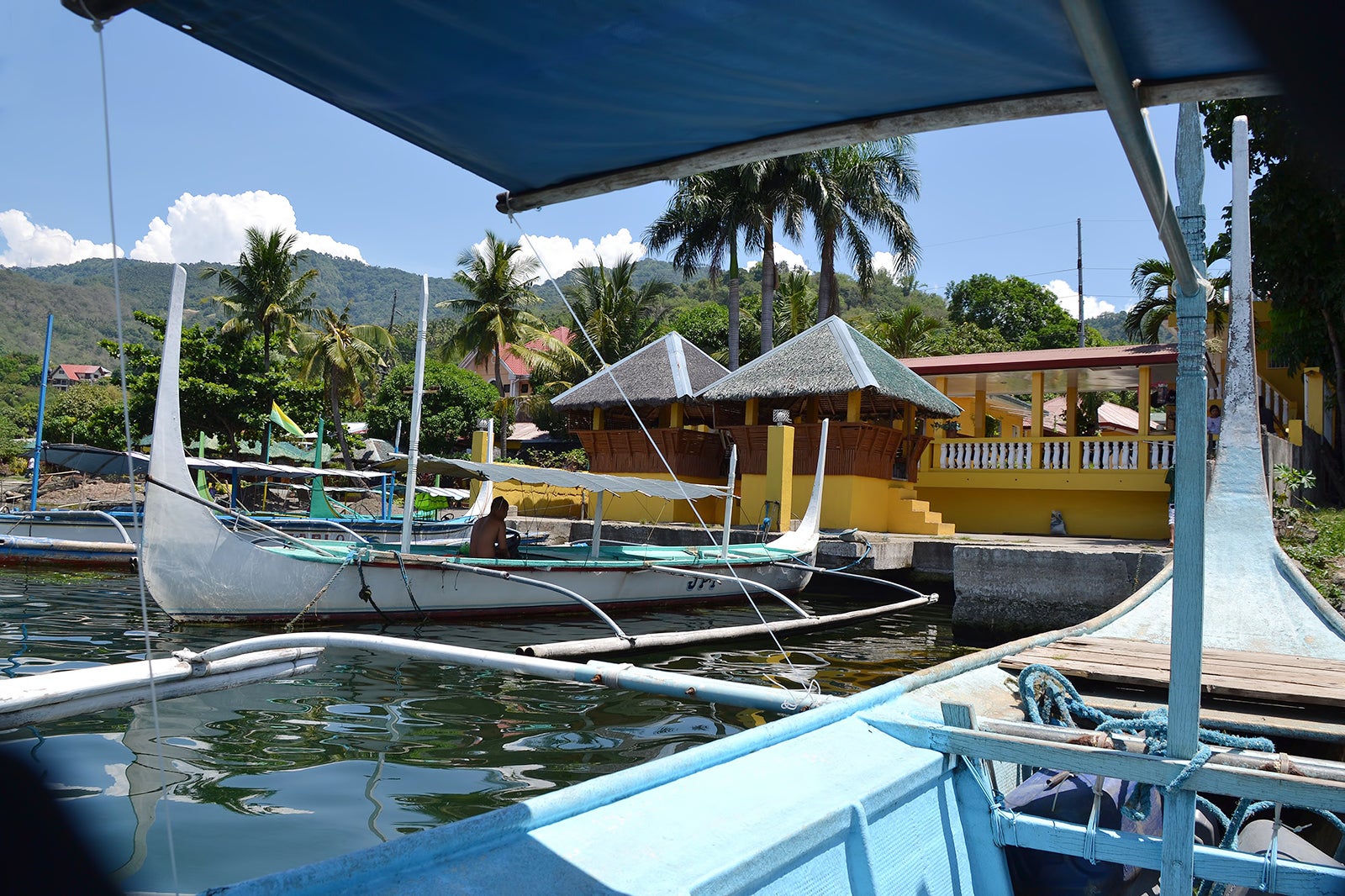 How to explore Volcano Island
You'll need to rental a banca (boat) from Talisay to cross the Taal Lake in order to reach Volcano Island. To reach Talisay, you can choose between the more common public transportation modes, including buses and jeepneys, or hired personal vehicles. It'll take almost an hour to reach Talisay from Manila before the 45-minute lake crossing.
There are regular official tours of the volcano which can be exciting. After having crossed the lake, you're allowed to ascend the gentle slope of the mountain by walking or riding a horse right up to the top. When you get there, you can see the fumes coming out of the vent, and the bubbling water inside the crater, surrounding the edge of the lake.
The view of the lake and the surrounding valleys is especially good from this height. While you're visiting the island, consider stopping at one of the nearby fishponds so that you can learn more about the lake's unique marine life.
Taal Volcano and Lake
Location: Talisay, Philippines
Back to top