Mini Guide to Phonsavan
What is Phonsavan Most Famous For?
Phonsavan is the capital of the province of Xieng Khouang in Laos. It has a population of around 40,000 and mostly consists of ethnic groups, such as the Phuan, Hmong, Khmu, and Tai Dam. Founded in the 1970s, Phonsavan is known for its green hillsides, and forests of pine trees. Villages of colorful wooden houses dot the picturesque countryside.
Cattle raising provides a livelihood for the locals in this region. Hmong men are often dressed in typical cowboy clothes and hats – on New Year's Day, Phonsavan welcomes the New Year with bullfights. Here's everything you need to know about Phonsavan.
1
Things to do in Phonsavan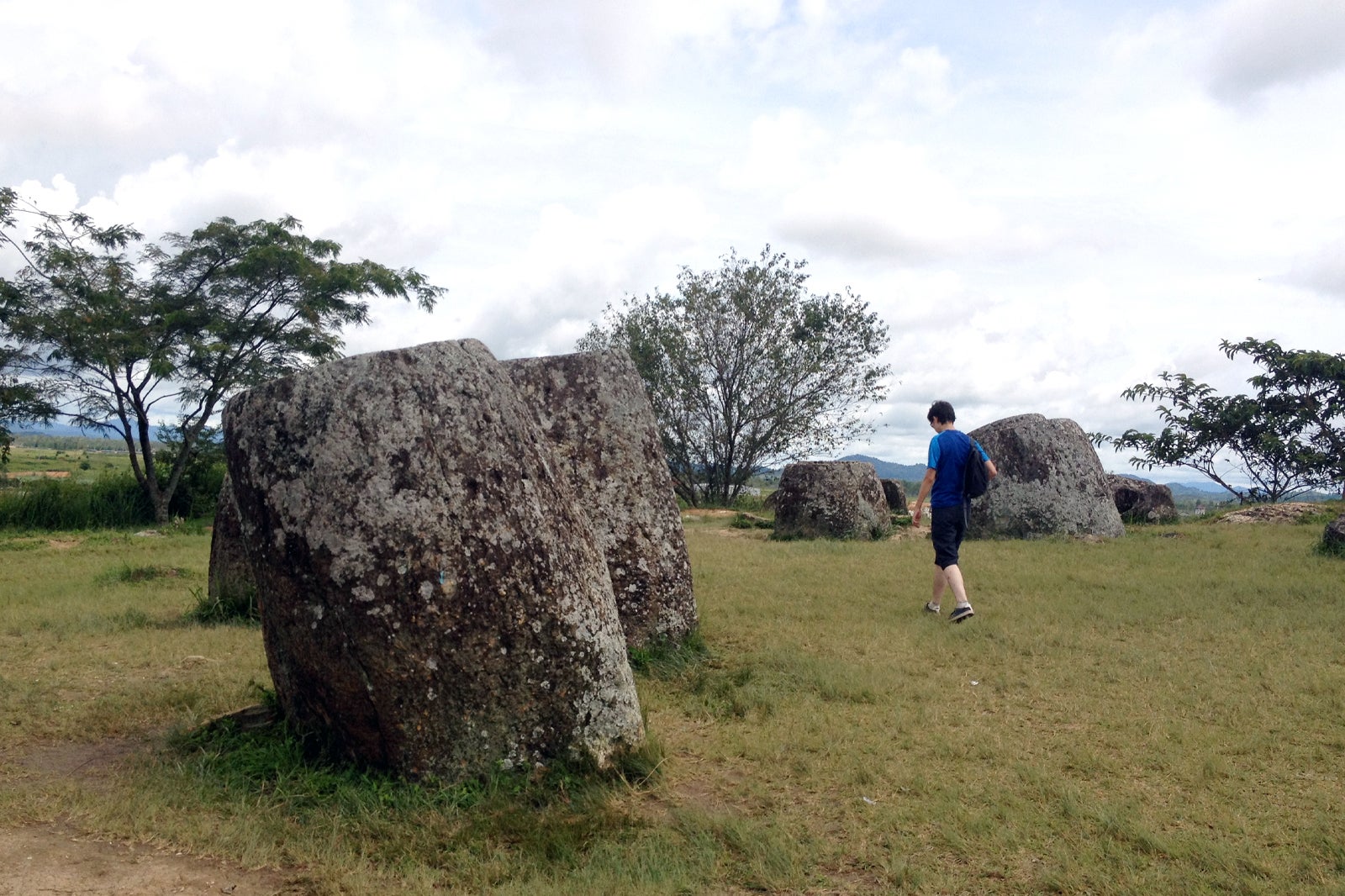 Sightseeing is one of the best things to do in Phonsavan – about 25 km south of the town center, you'll find the famous Plain of Jars. This archeological site has thousands of sandstone jars dating back to the Iron Age (500BC–500AD).
Indochinese war sites such as the Plain of Jars became the Plain of Scars during the Indochinese war since it was directly in the way of the conflict. This site experienced extensive bombing and was also used as the drop-off point for unused artillery after the war. Xieng Khouang and Houaphan became the most heavily bombed places in the world on per capita basis.
There are several scenic war memorials for soldiers who died in the war of Indochina. Tham Piu Cave is open to the public, where you can see remains of Laos' war days. Around 374 people died after a rocket hit the cave during the 'Secret War' in November 1969. Sadly, their bones still remain inside the cave.
Tham Xang (Elephant Cave) also have remains of the arsenal, medicines, and traces of refugees who lived there during the war. Despite its macabre history, the cave is also worth a visit due to its impressive rock formations. There's a massive stalagmite resembling an elephant, together with a Buddhist shrine. During Lao New Year, devotees sprinkle water on the elephant's head and pray for good health.
The Mulberry Silk Farm is a fair trade company in Phonsavan that offers daily guided tours. You get to learn about the process of breeding silkworms and procuring the silk fiber. Farm workers use bark, leaves, berries, flowers, vines and seeds to make the colors used to dye the fabric. It also has an onsite shop selling souvenirs made with silk at reasonable prices.
photo by Allazad (CC BY-SA 4.0) modified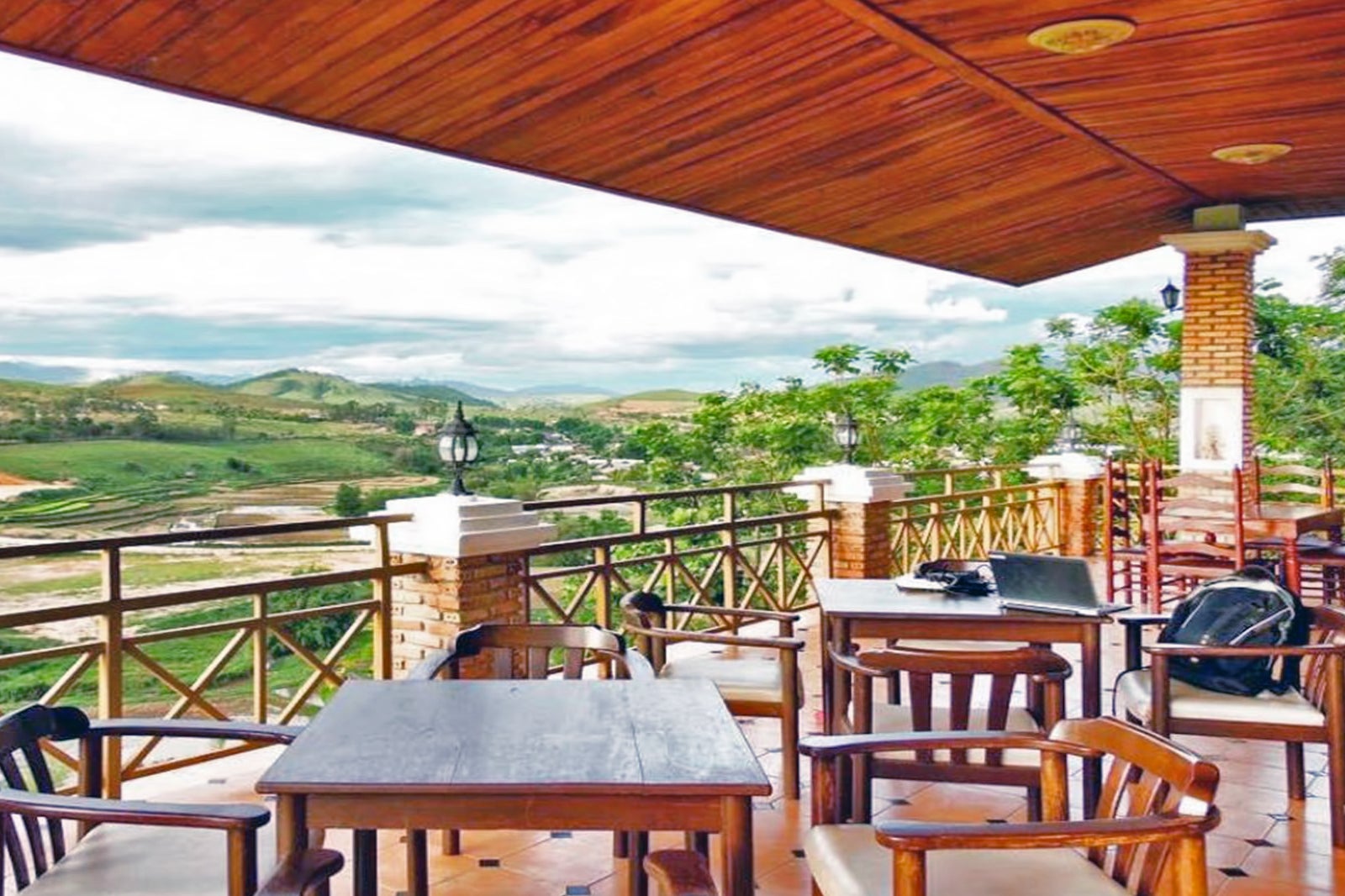 Phonsavan restaurants serve a wide variety of cuisine, including Lao, French, Chinese and Vietnamese. If you want a taste of local lifestyle, morning markets in Phonsavan have plenty of stalls offering cheap and authentic Lao dishes. Local vendors sell products that are indigenous to the forest, including exotic mushrooms, pheasant meat, and bamboo rats, as well as fresh fruits such as plums, passion fruit and peaches.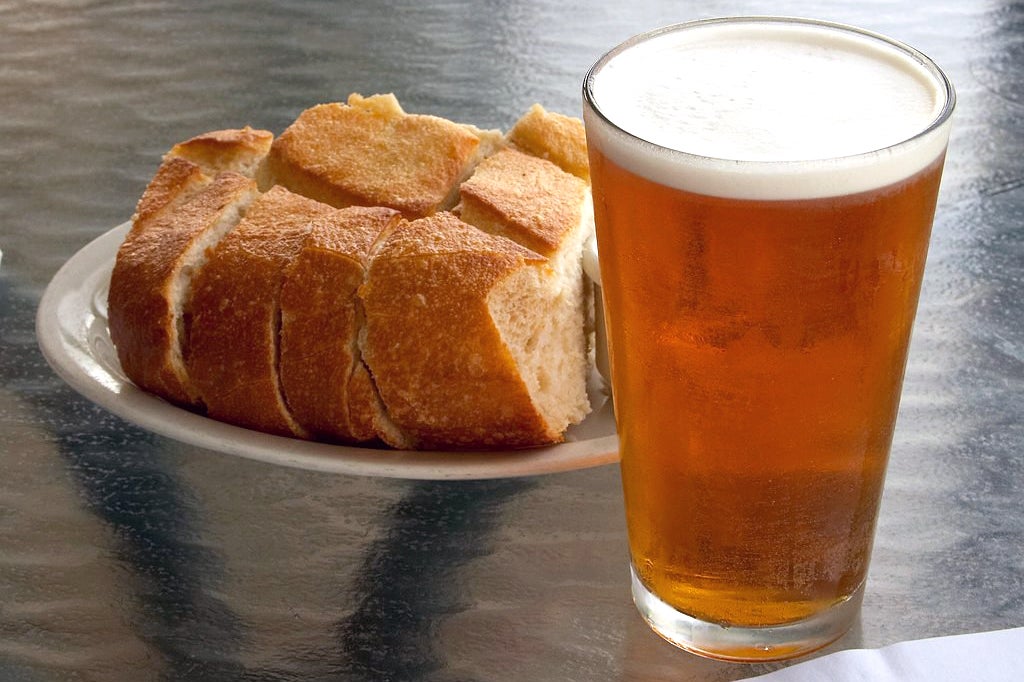 Phonsavan nightlife is limited to restaurants that stay open until the late evenings and hotels with onsite bars. Tiger is a popular beer brand among locals and tourists, but you'll also find local beers, whiskey and cocktails on the menu. Some bars have live music on weekends.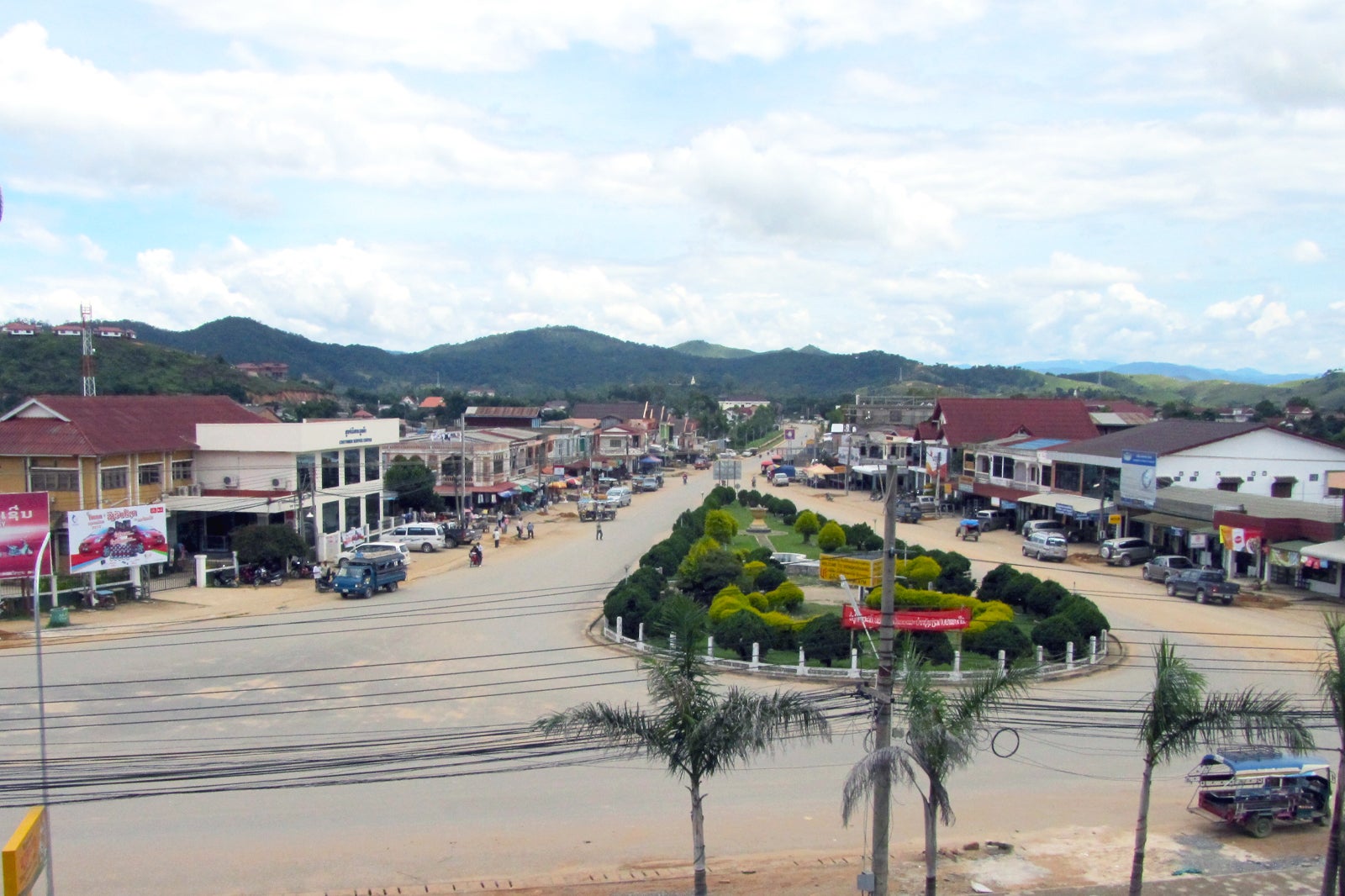 In Phonsavan, shopping for textiles and handicrafts is a must-do. Many souvenir items are made from indigenous wood. Laos silk is produced by mulberry silkworms and dyed using natural colors. Matsutake Whiskey is a locally brewed alcohol using hed wai, a wild mushroom from the Xieng Khouang pine forests.
The Phonsavan Chinese market, located west of the town's main strip, is where you can pick up souvenirs, gold and silverware. It's a good idea to bargain for a fair price.
photo by Matthew Summerton (CC BY-SA 3.0) modified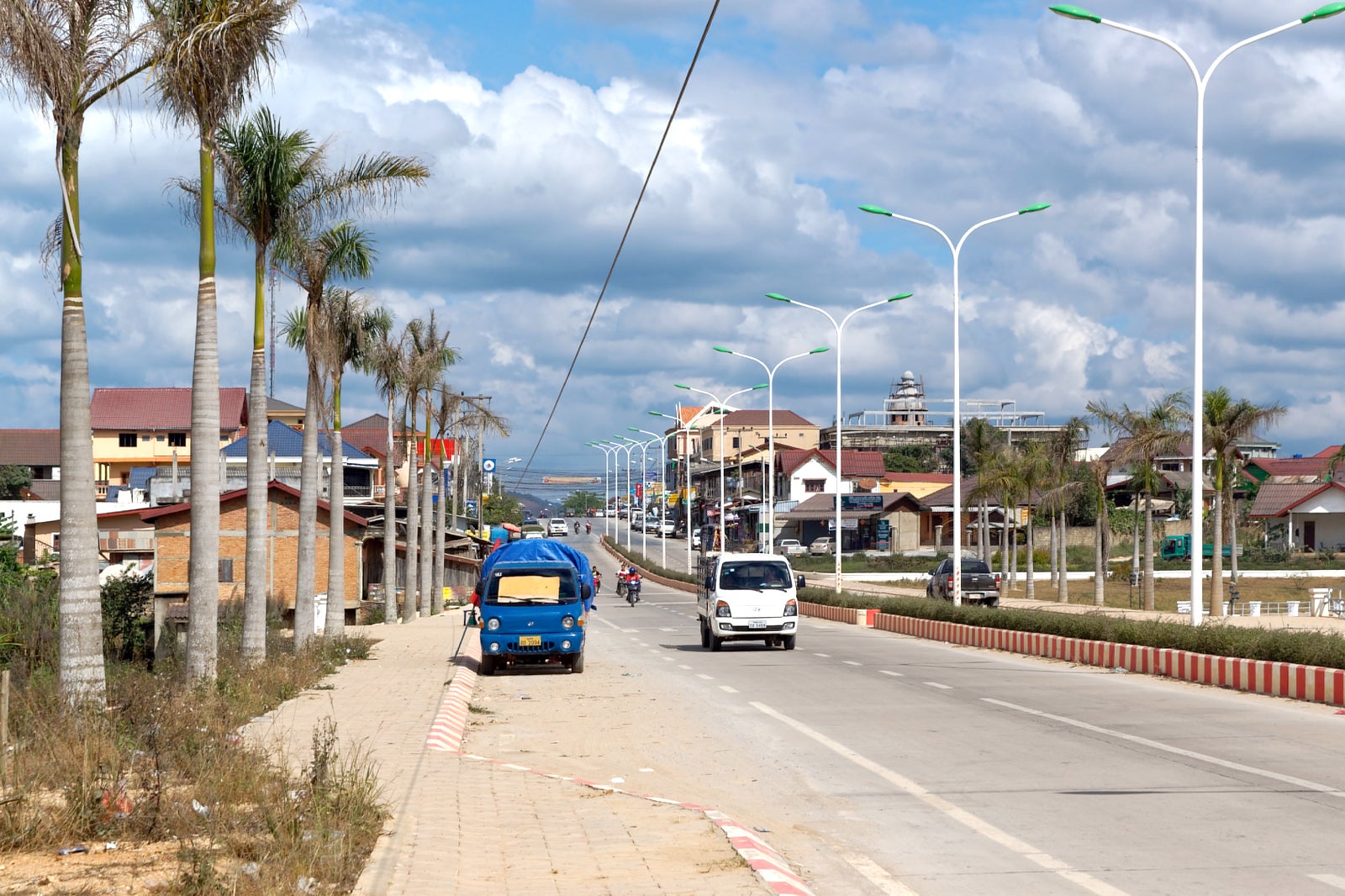 Most travelers get to Phonsavan by air – Xiang Khouang Airport receives flights from Vientiane about 4 times per week. During the vacation season, Lao Airlines offers flights between the town and Hanoi or Vinh in Vietnam.
VIP and local buses travel to Phonsavan from Vinh – the journey takes about 12 hours to reach the Laotian town. There's also a VIP bus from Paksan Bus Terminal to Phonsavan which takes around 8 hours.
photo by Jakub Hałun (CC BY-SA 4.0) modified
Back to top