Mini Guide to Pakse
What is Pakse Most Famous For?
Pakse is located at the mouth of the rivers Xe Don and Mekong in southern Laos. Founded by French colonialists in 1905, the city served as the capital of the Kingdom of Champasak until it was unified with the rest of Laos in 1946.
This city has a population of around 90,000 people consisting of mostly ethnic Chinese and Vietnamese. Pakse International Airport serves as a link to the Bolaven Plateau and connects the city to Siem Reap, Vientiane, and Bangkok.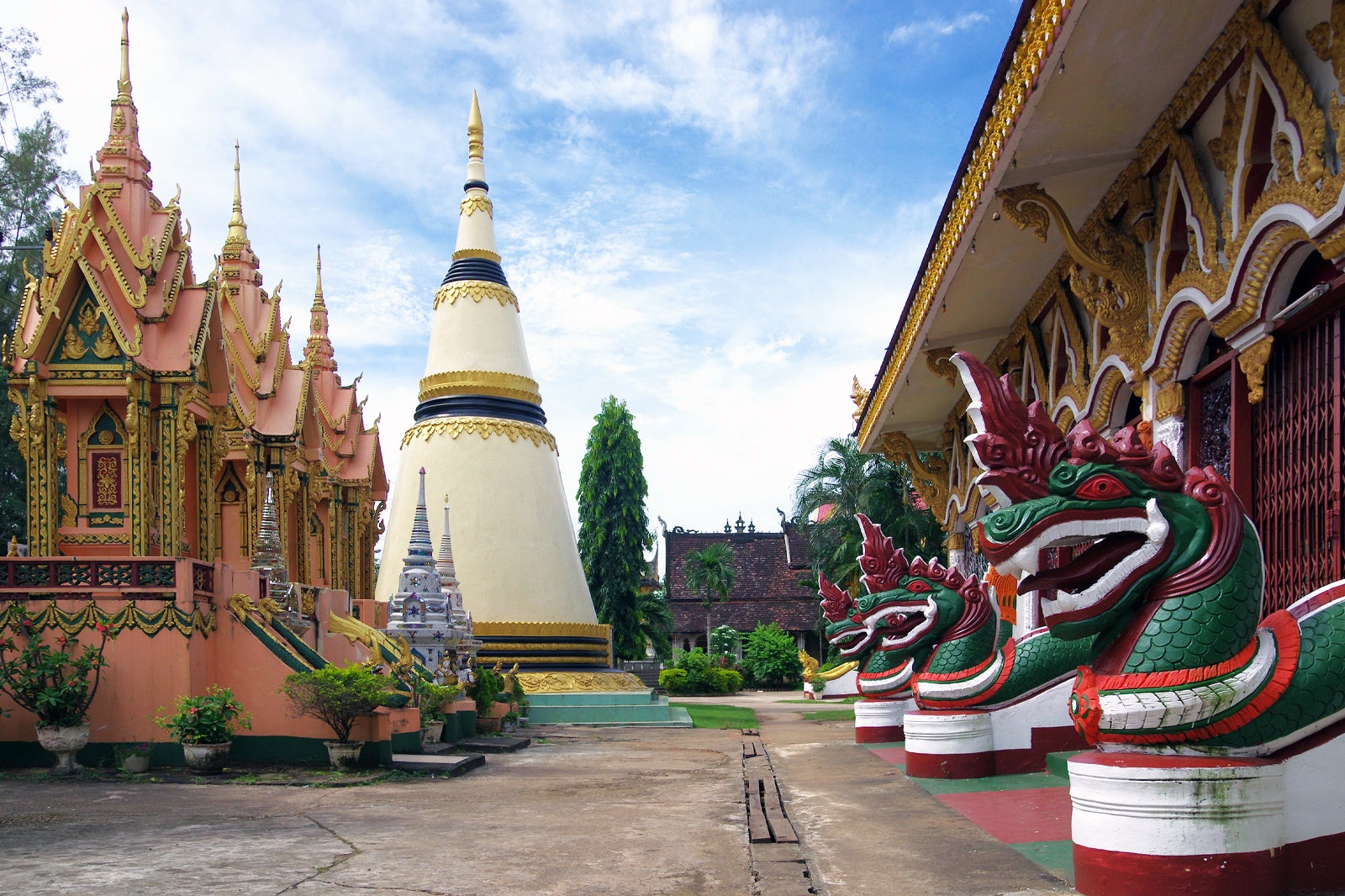 Pakse attractions range from French colonial architecture near Xe Don River to pristine Buddhist shrines. A popular thing to to is joining a tour to Wat Phu, a Khmer Hindu temple complex on at the base of mount Phou Khao. The view of the plains from this vantage point is breathtaking.
Wat Luang is one of Pakse's most beautiful temples – the multi-colored complex has a school teaching Buddhist courses for monks. Wat Phabad (or Phabat) features colorful stupas that serve as funerary monuments. Locals believe Buddha left his footprint on the temple grounds, which attracts devotees from all over the world.
photo by Phillip Maiwald (CC BY-SA 3.0) modified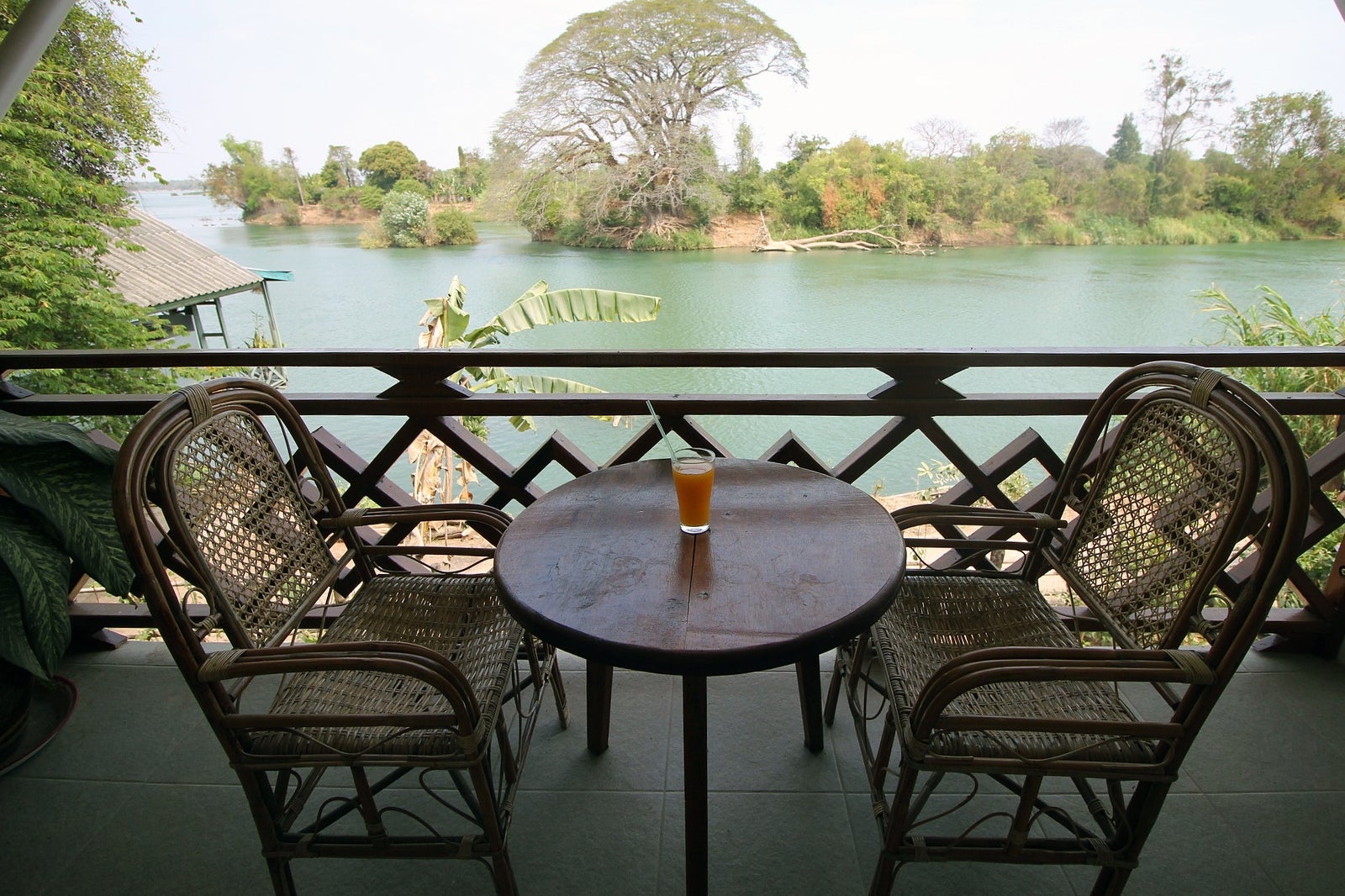 Pakse restaurants line the banks of Xe Don River, many of which are floating eateries overlooking the city's many temples. Some restaurants in Pakse operate as bars, with live music on most nights. Besides Laotian cuisine, you can enjoy Thai, Chinese, Indian, western, and Vietnamese dishes.
Pakse also has plenty of coffee shops lining the streets of the town center. Arabica and Robusta beans are grown in the Bolaven Plateau in southern Laos, so you'll get to enjoy quality coffee throughout your visit in Pakse.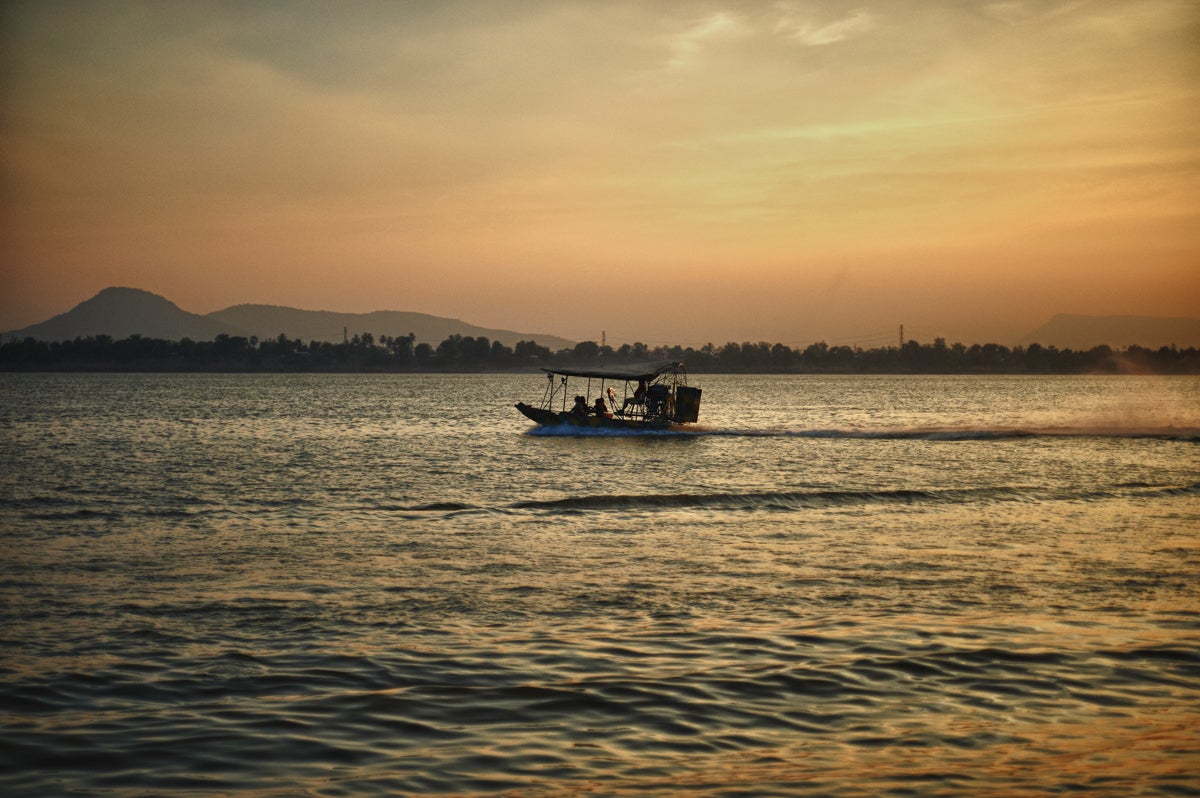 Nightlife in Pakse is relatively tame, just like most cities in southern Laos. There is a cluster of rustic and laidback bars lining the Mekong River. Many high-end hotels have rooftop or pool bars with views of the town center.
photo by Aleksey Gnilenkov (CC BY 2.0) modified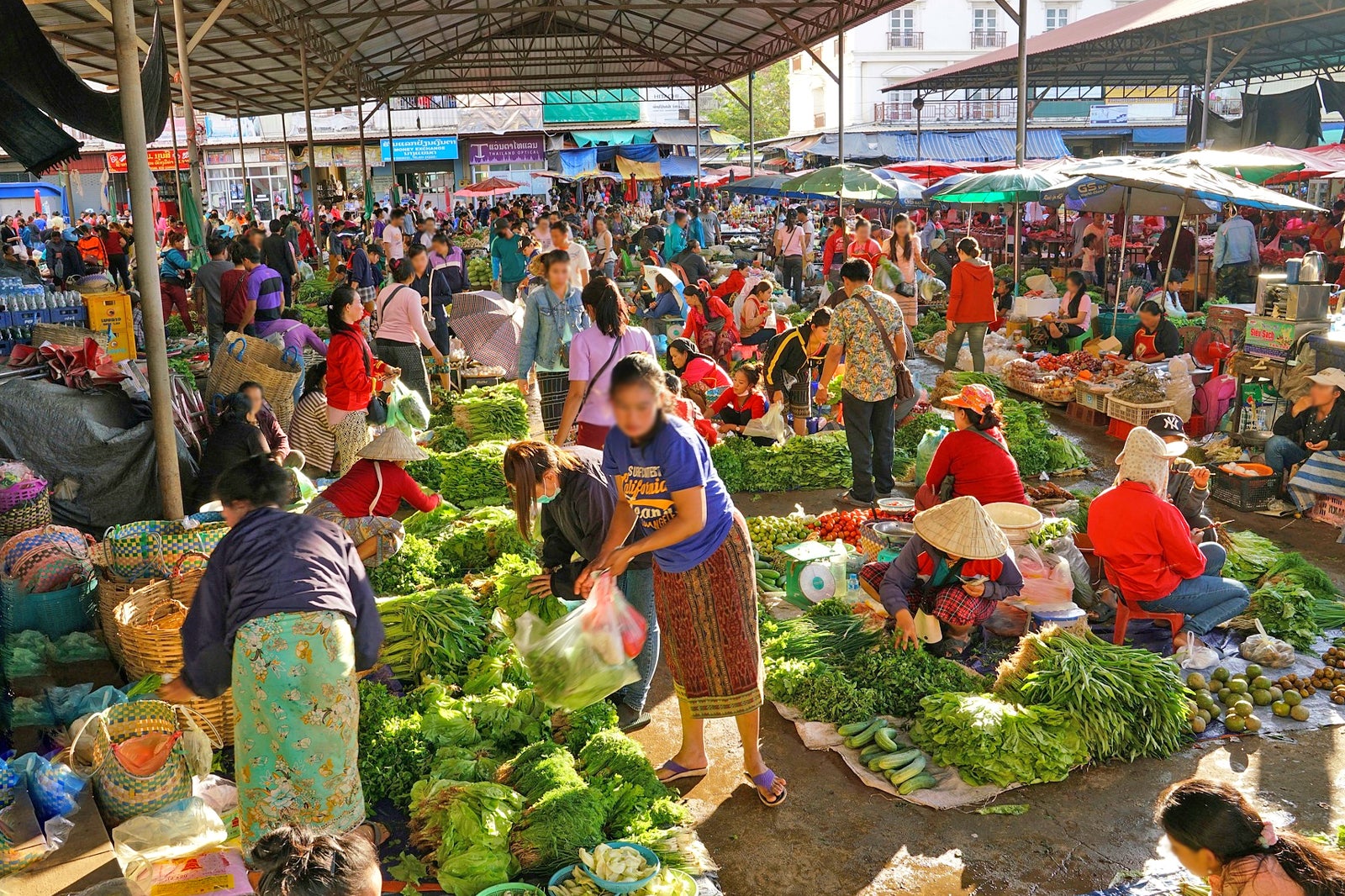 If you want to buy some souvenirs in Pakse, check out Champasak Plaza. You can find silk, electronic products, clothes and handicrafts by ethnic groups in Laos, but choices are rather limited. Your best bet is to visit Luang Prabang and Vientiane as both cities have more diverse shopping options.
Pakse International Airport receives regular flights from Siem Reap and Vientiane. You can also travel by air to Savannakhet, about 240 km northeast of Pakse. If you're visiting the city from Bangkok, Lao Airlines offer direct flights regularly. You can take a flight from Ho Chi Minh City in Vietnam.
Getting to Pakse by boat is offered by many travel agencies in Champasak – a private charter costs about $250 which can be shared among 6 people with luggage.
Pakse is serviced by 2 bus companies, which carry local traffic to the north and the south. VIP buses traveling between Pakse and Vientiane operate from the Champasak Plaza Shopping Center. The bus fare varies depending on the mode of purchase – it's cheaper to buy it from the counter than through a travel agency. The journey takes about 10 hours.
Back to top